Travelling Scandinavia is often not the first choice for budget travellers due to its reputation of being the most expensive part of Europe. It costs about SG$25-30 for a McDonald's meal and a bottle of water could set you back up to SG$10. Despite the exorbitant prices, with careful planning, you can see Scandinavia without going broke. There are a number of things you can do to make sure you maximise your dollar while you are there.
The Scandic Region is made up of five countries; Norway, Sweden, Finland, Denmark and Iceland. Here, I will cover the first four as I have already shown you how you can travel Iceland on a budget. This guide is highly relevant if you'd like to cover the four capital cities, namely:
Oslo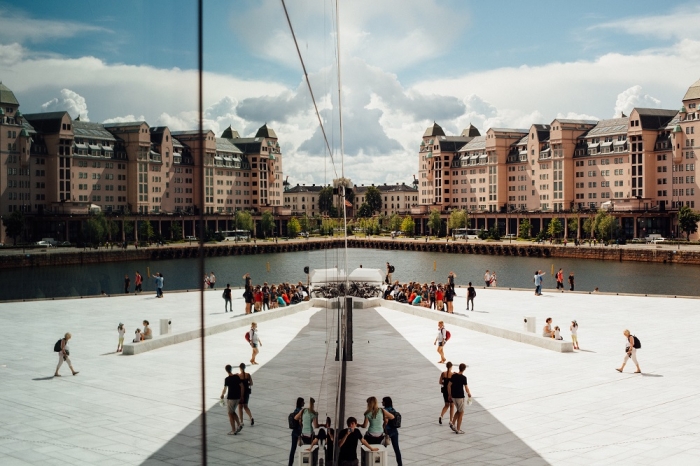 Stockholm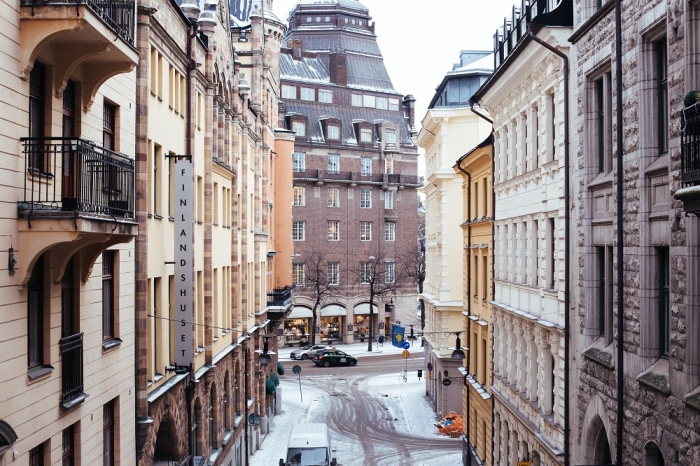 Helsinki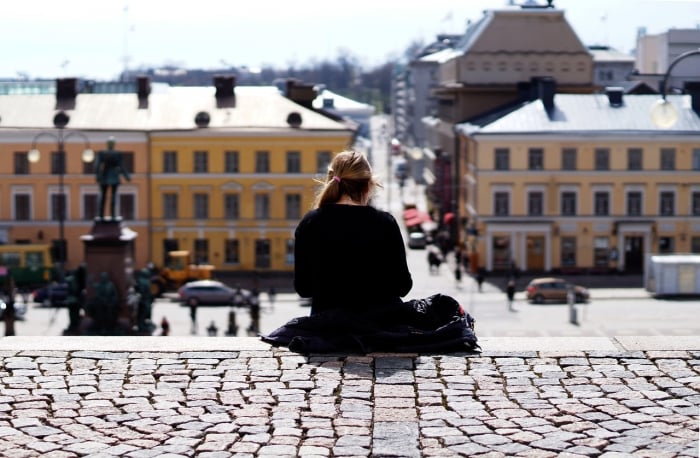 Copenhagen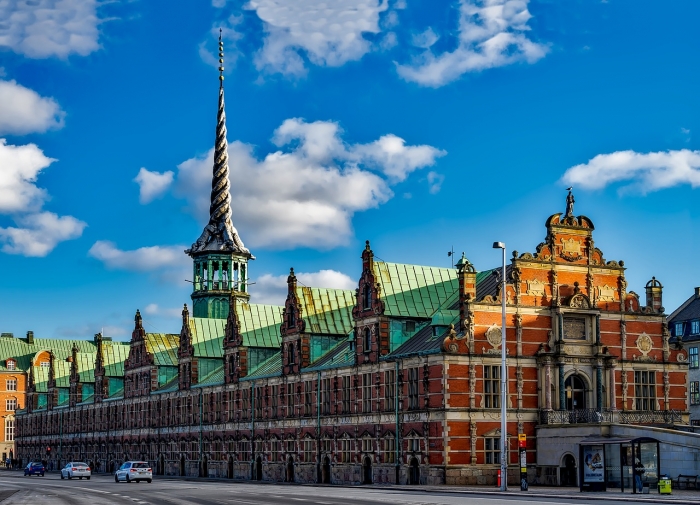 Transport: Take a cruise, train or bus between cities
The route that makes the most sense, geographically, starts from Copenhagen, Denmark, and up north to Helsinki, Finland – or the other way round. You can cover the countries in this order: Denmark ⇒ Norway ⇒ Sweden ⇒ Finland
Getting there
There are many flights from Singapore that will take you there. If you book early enough and are flexible with dates, you can get a great flight deal which will save you hundreds. I have always managed to get my tickets for less than SG$1,000 by booking 5 to 8 months ahead. So do plan early.
Cruise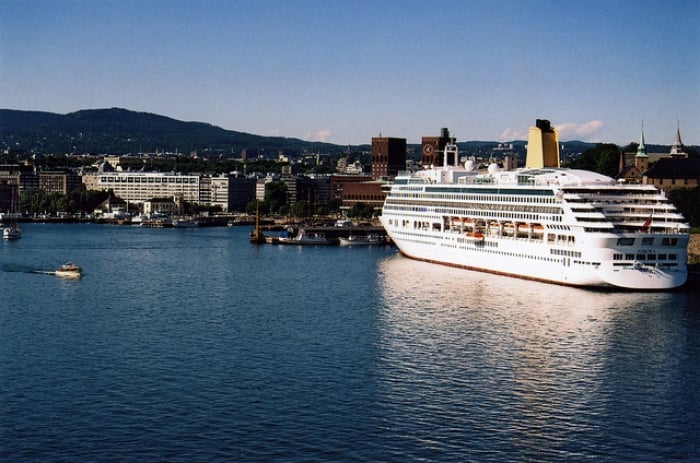 Image credit: Sergey Tchernyakov
If you are starting from Copenhagen, take an overnight cruise to Oslo. Generally, if you have an option to travel between these cities by boat or cruise, take that route as it is often the most economical, and makes for amazing photo op too. The cruise in itself is a visual treat. I stayed out on deck most part of the journey as the views were simply to die for. In the summer, the sun only sets past 11pm hence Scandinavia is also known as the land of the midnight sun. So if you go during this season, do catch the sunset from the ship deck; it makes for a memorable moment on the trip.
The overnight cruise cost about 80-90 Euros for a twin room, inclusive of breakfast. The cost per person is a steal, especially since you get to save one night's worth of accommodation. I promise you an unforgettable journey as you approach Oslo, a city that is sandwiched between fjords and forests. You can imagine the diverse sceneries that the city is home to.
Similarly, book yourself a cruise from Oslo to Stockholm and from Stockholm to Helsinki. From Stockholm to Helsinki is another overnight cruise that will cost you less than SG$100.
Train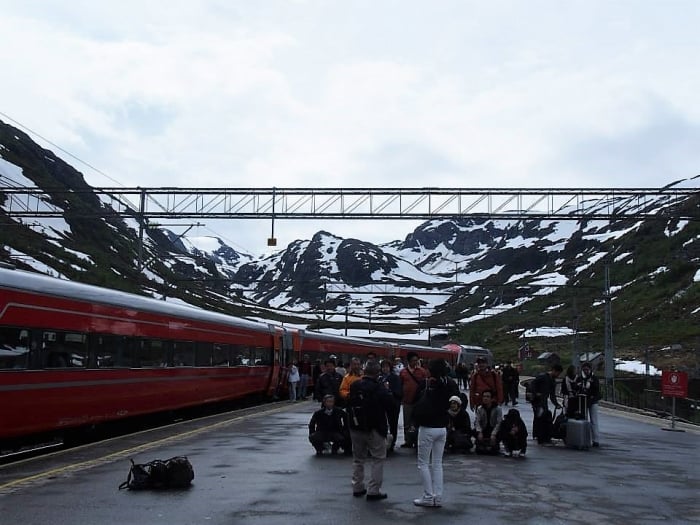 If you prefer travelling by train, the Scanrail pass (Eurail Scandinavia Pass) is your best deal. You can pre-book these online or buy them directly from the train stations. 5-days or 21-consecutive-day variations are also available for a similar price at any major train station in Scandinavia. If you're travelling beyond Scandinavia, consider the Eurail Global Pass which offers unlimited train travel in 28 European countries! 
Like the cruise, do plan for an overnight train ride so that you can save on one night's accommodation. Note that some trains require seat reservation which would be added to the cost of the ticket. To avoid the hassle of doing this separately, head to the ACP Rail Website. Here, reservations are included as standard and you can have an e-ticket sent to you instantly.
Bus
For even bigger savings on transportation, take the bus. For example, if you are from Sweden, a couple of private bus companies – such as Swebus and Nettbuss – run long-distance services between Sweden's main cities, and also have reliable connections to Copenhagen and Oslo. Book ahead if you can. The buses are second only to the train in terms of comfort, with free WiFi and on-board toilets.
Accommodation: Pick hostels or rental apartments/rooms
Hotels are generally very expensive in this region.  Scandinavian hostels are a good option to save on accommodations. Check out Hostelling International or Hostelworld for more information. Renting apartments and rooms is another option. Thanks to home rental portals like Airbnb, self-serviced apartments would be another viable option. Holiday rentals are very cheap in Scandinavia in the last two weeks of August and early September.
But if you still wish to stay in a hotel, I recommend the Scandic Hotels, a hotel chain that operates in the region. It offers a good balance of comfort and value, and is very friendly on the wallet too. I stayed in the one at Helsinki and Stockholm. The location was perfect, right in the middle of the action. The Christmas Market and main shopping belt were at our doorstep. The one in Helsinki is also a 5-minute walk to Finnair Airport Bus Station, Helsinki Central Station and the National Museum. A short taxi ride will take you straight to the harbour where the cruise to and from other Scandinavian cities berthed.
Food: Make your own meals
Food is generally very expensive in Scandinavia. Small purchases would add up pretty quickly. A coffee and simple cheese sandwich would cost SG$15-25! So the cheaper option would be to cook your meals. It is easy to get supplies from the many small supermarkets and make your own sandwiches or simple meals. If you plan to stay in apartments with cooking facility then by all means, bring your ingredients from home, like I did. I was equipped with my curry powder, ikan bilis sambal, rice and the works!
Sightseeing: Look for free guided tours and attractions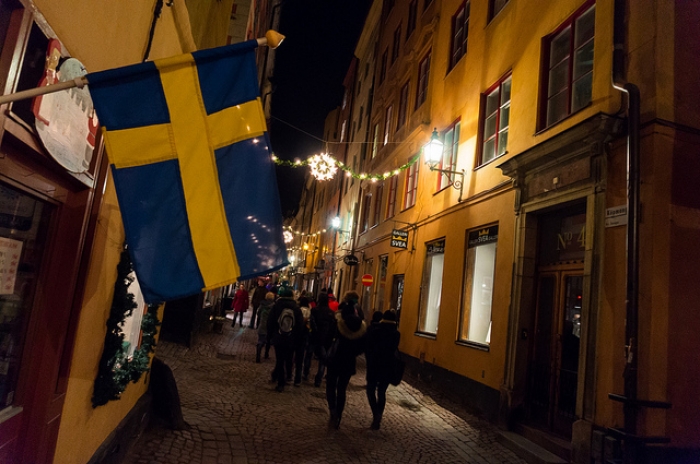 Image credit: Jakob Hurner
Capital cities are notoriously expensive in Scandinavia but going on a free guided tour allows you to orientate and decide which of the sights you want to explore in more detail. The best part is that most galleries and museums in Scandinavia offer free entrance. For those that do not, many offer student and youth discounts, so it's well worth for those under 30 to pay the SG$25 fee for an International Student Identity Card (ISIC) or International Youth Travel Card (IYTC). 
In the cities, Copenhagen especially, there are many breathtakingly beautiful castles and architecture that could easily fill up a few days of your time. If you visit in the winter months, you can experience free ice-skating in all of Scandinavia, complete with Christmas music to set the mood. In the summer, you can spend a romantic evening at the many free theatres in the park.
In terms of timing, Scandinavian school term-time, such as the end of August, is a good time to visit as that is when the Scandinavian children are back at school, so places of interest like theme parks and Legoland is empty. You might even get a 2-for-1 deal for the tickets.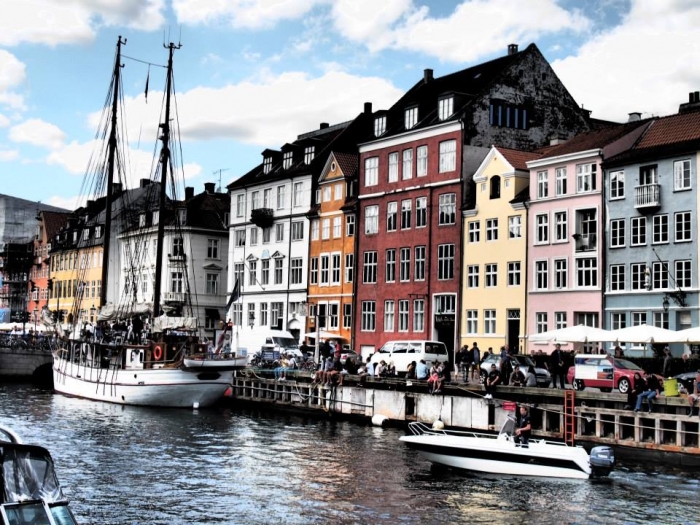 Even if museums, parks and castles are not your thing, Scandinavia is known for its stunning scenery, gorgeous fjords and glaciers, and many picturesque attractions. You don't have to pay anything to enjoy the evening along the colourful Nyhavn Harbour of Copenhagen, explore Gamla Stan in Stockholm or get mesmerised by the breathtaking fjords of Norway.