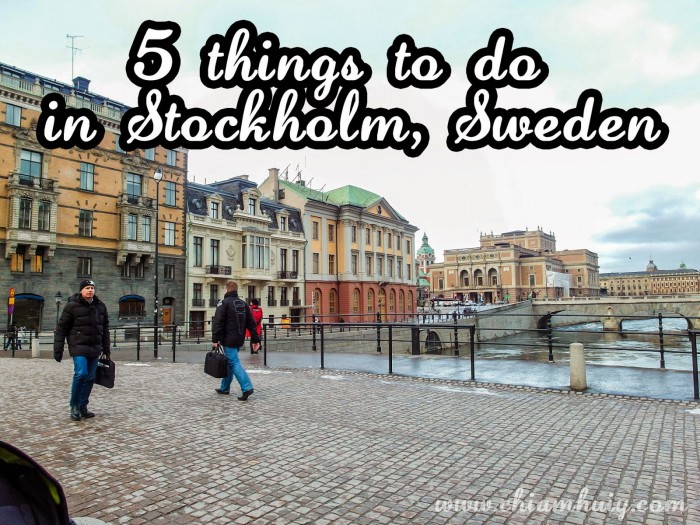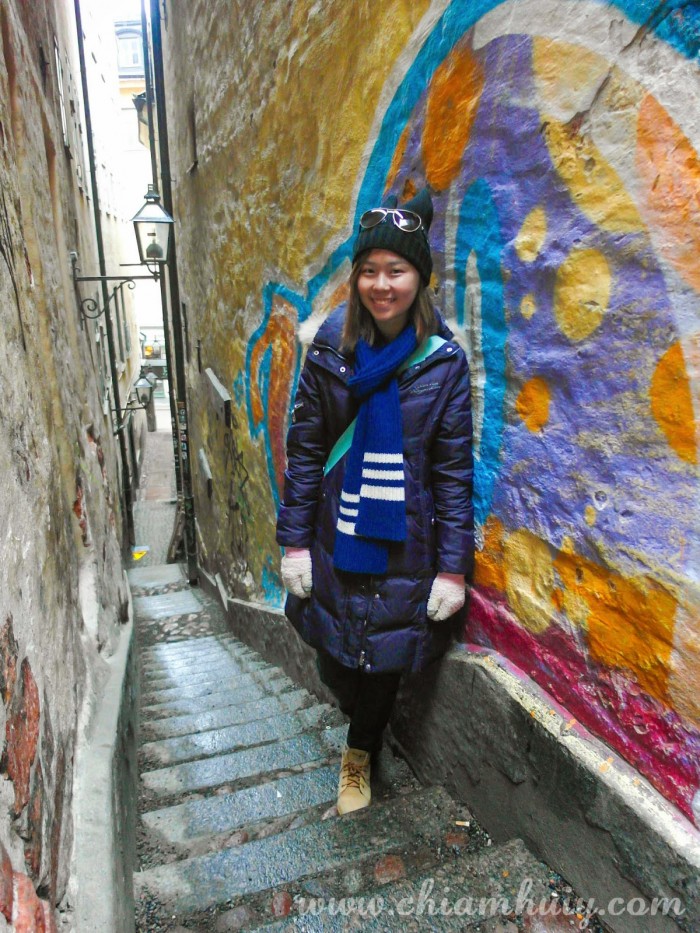 Mårten Trotzigs Gränd, the narrowest street in Stockholm
1. Visit Gamla Stan 
Go for free Old Town Tour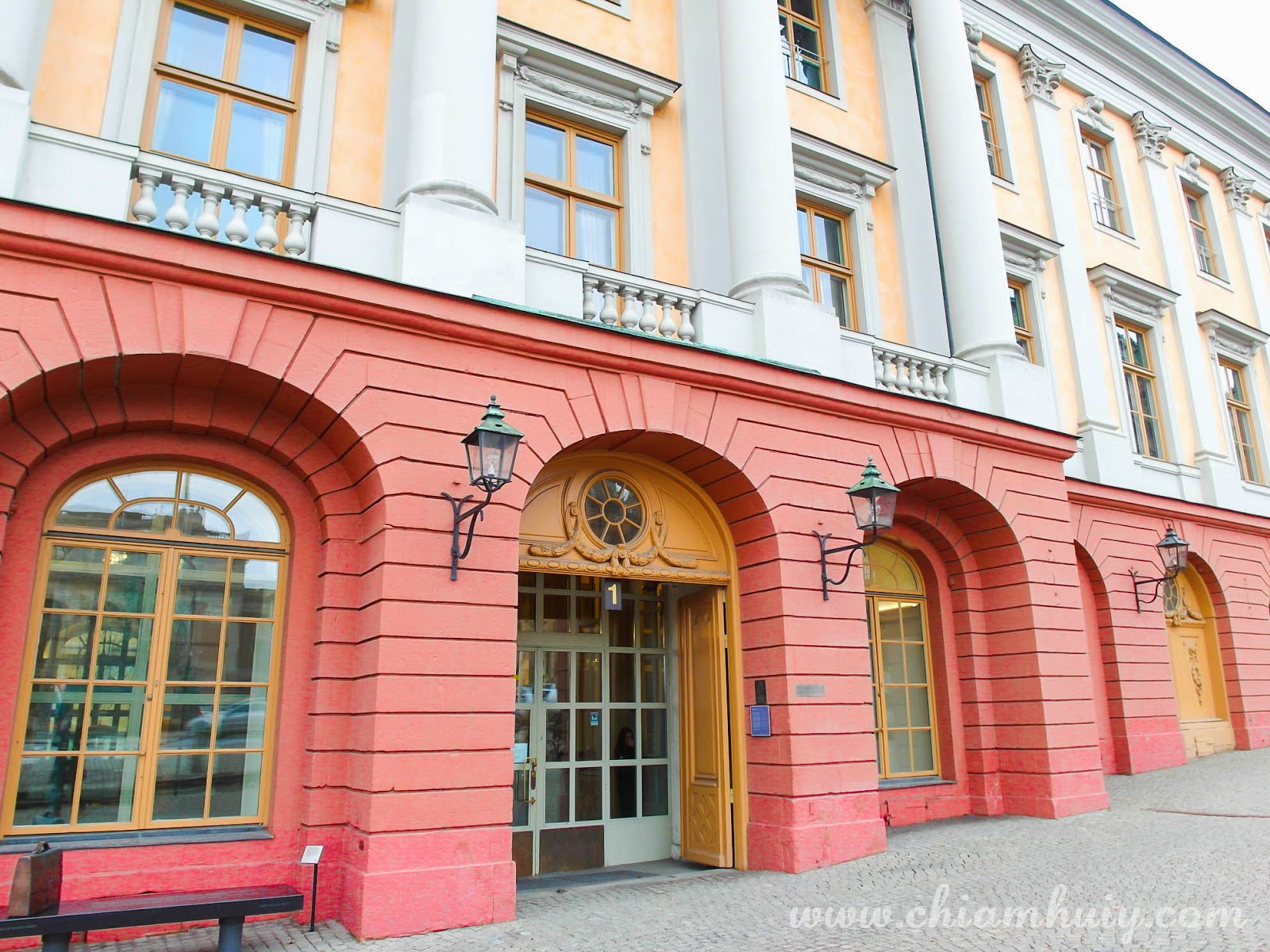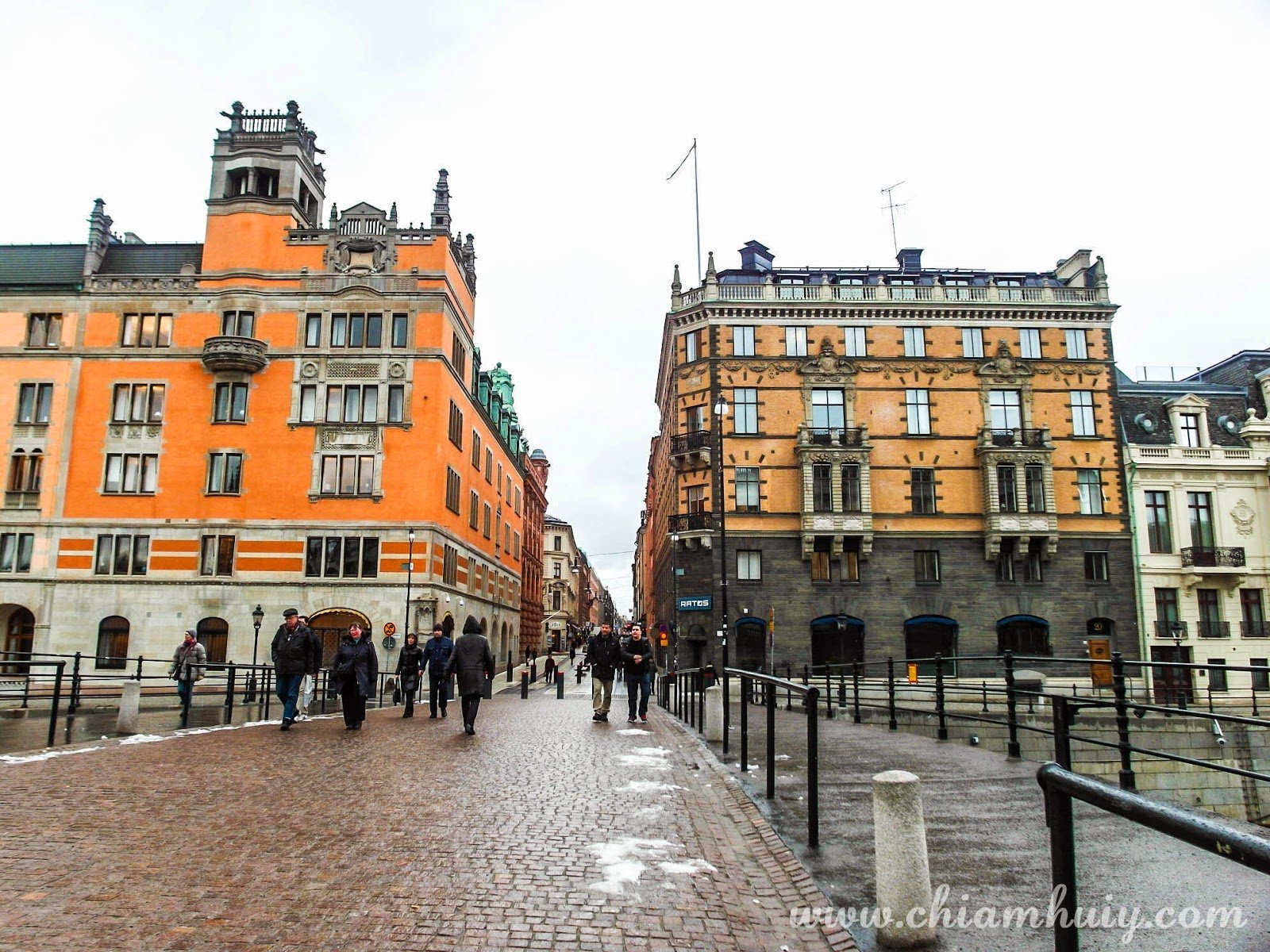 Gamla Stan is a must-visit place in Stockholm for sure. It's known as The Old Town but is only 30 years of age. Walk along the cobbled street to find old North German architectures and buildings with some statue left by the history. If you don't already know, Stockholm is made up of 14 archipelago islands so Gamla Stan is within 5-10 minutes walk from the T-central station only.
If you have the time, try to find out the timing for the free Old Town tour led by volunteers. My volunteer tour guide happened to be a full time tour guide so she did really well in explaining the iconic places with illustrations that she brought along. Her bubbly and cheerful attitude made the free tour even more worthwhile so we gave her some tips at the end of the tour.
2. Enjoy the famous fish soup – Kajas Fisk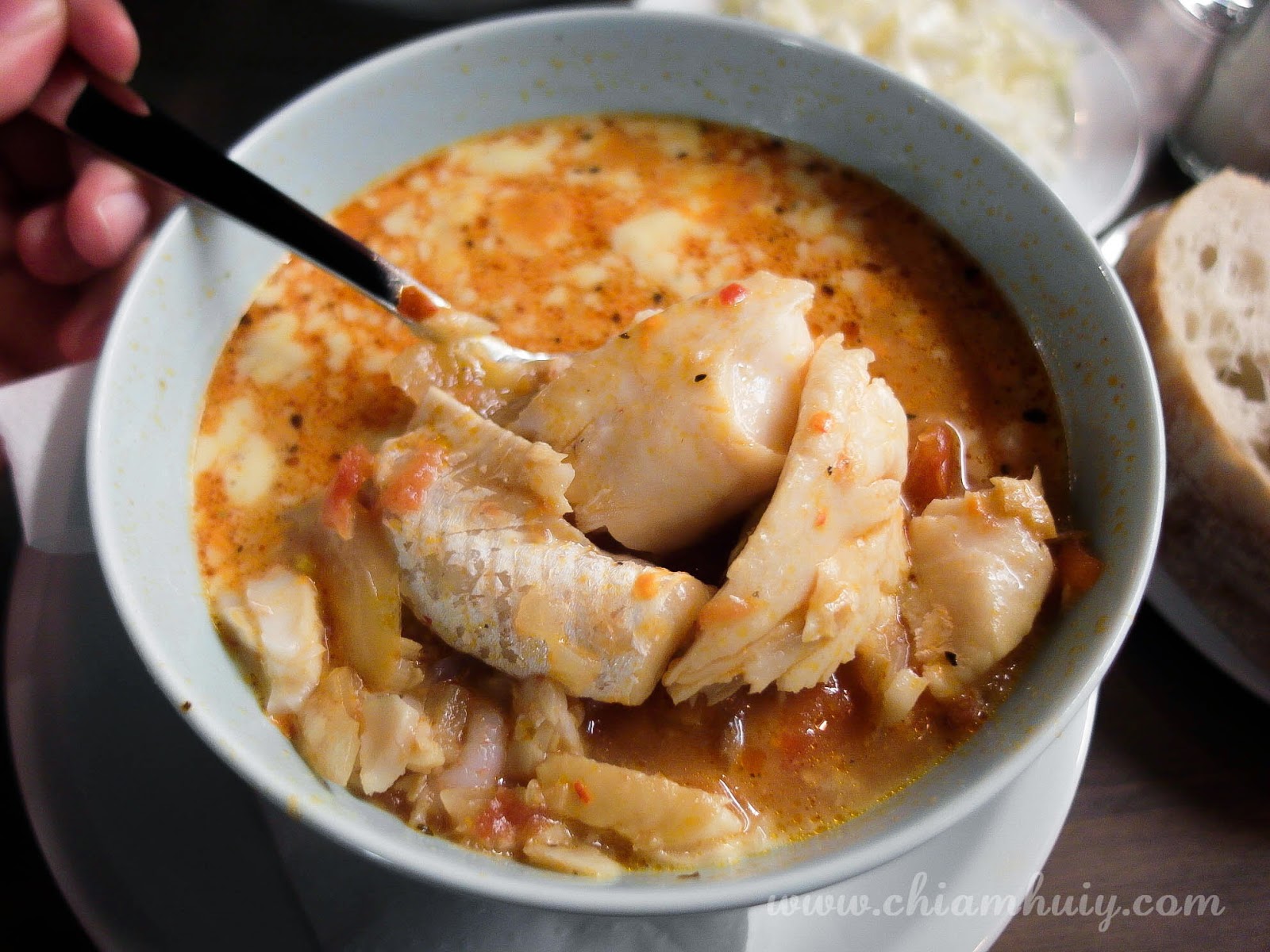 This bowl of fish soup costs a hefty SGD20. Yes, you did not misread this. It really is SGD20.
But how is it possible that despite the expensive price tag, I actually went back the second time voluntarily? Because it's too yummy! The soup comes with bountiful amount of fresh boneless fish, crunchy shrimps and tasty mussels, all swimming in an extremely flavourful broth that seems to have been brewed for the longest time. All these ingredients and free flow of bread really call for a second (or even more) visit.
3. FIKA at one of the oldest confectionary café
FIKA is the Swedish word for enjoying a cup of coffee at a café. Undoubtedly, there are many cafes around Stockholm but there's only a few that stand out.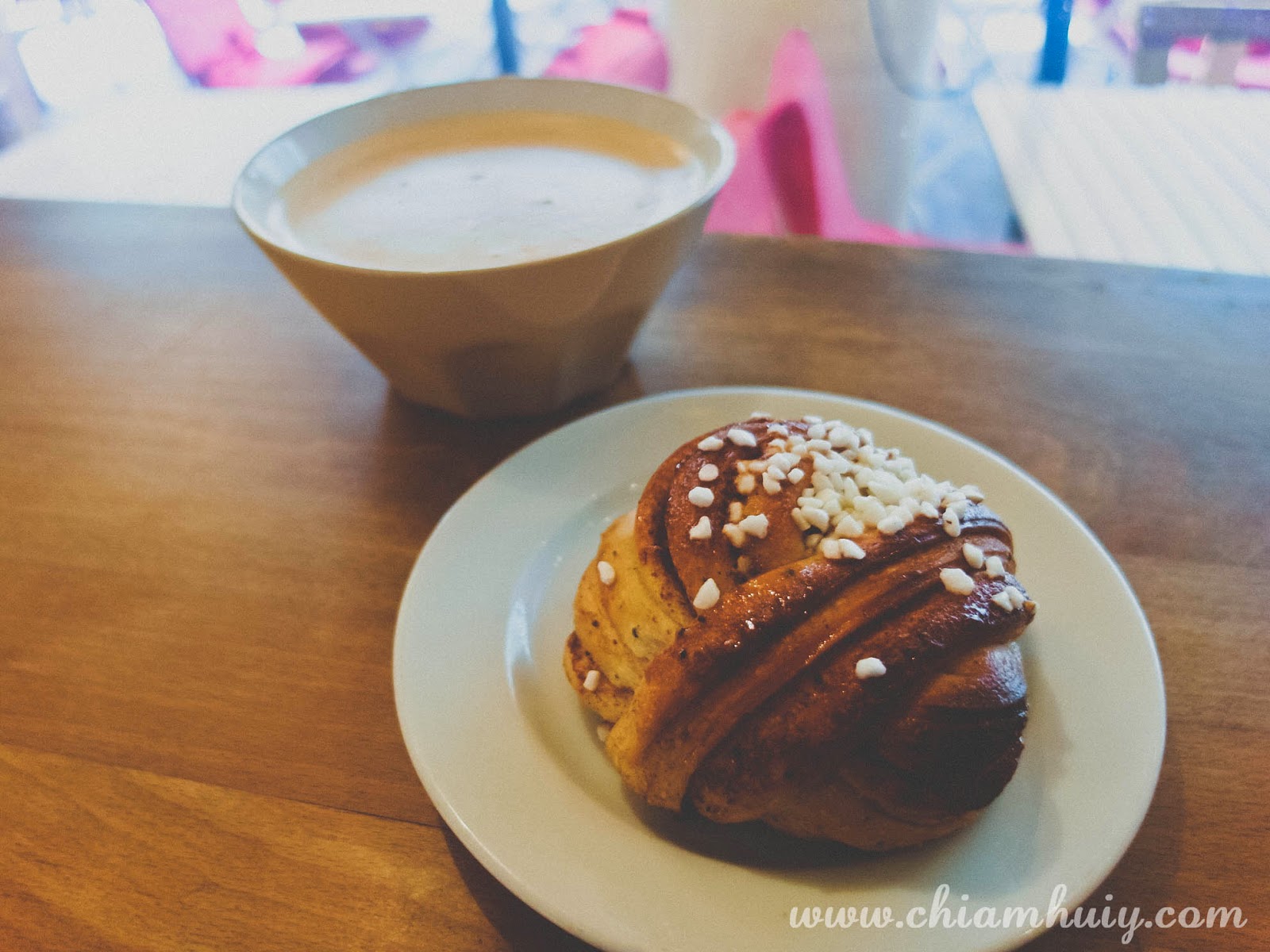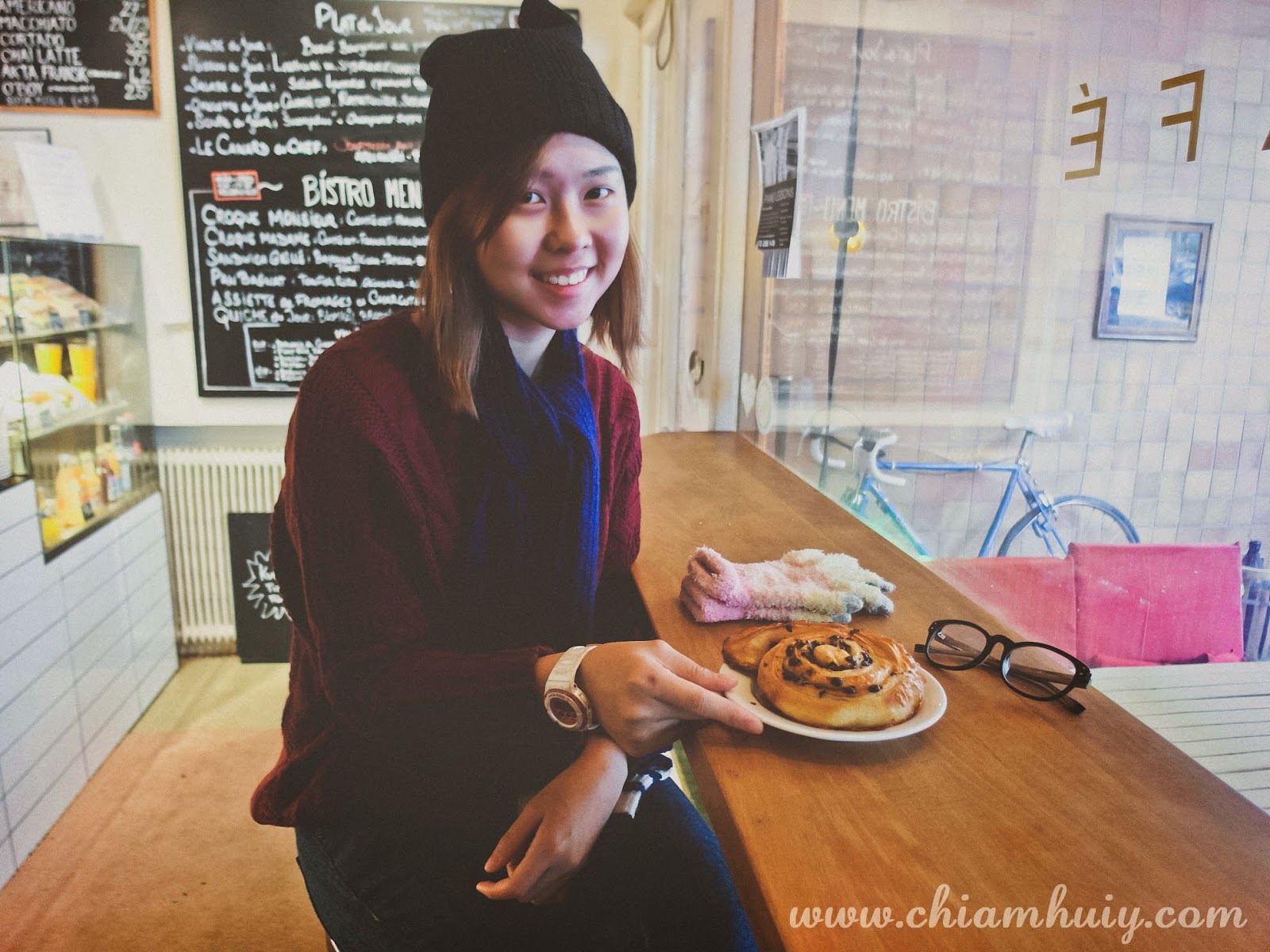 One cafe not to be missed is one of the oldest confectionery café in Gamla Stan – Sundbergs Konditori. The interior of the café is very well furbished in royal theme. They don't have a huge variety of desserts but they are pretty decent. I had the lemon cheesecake and it was pretty light. My friend had a cinnamon bun that he claimed to be above average. I believe the desserts here in Stockholm are all good enough for a different taste.
If you want really awesome hot chocolate, then you must not miss this café – Chokladkoppen. At first I was a little hesitant to spend SGD8 on a cup of hot chocolate but the money was indeed well spent (anyway, such a price is really common in Sweden). This hot chocolate was a little lighter than the usual thick hot chocolate, but it definitely did not compromise on the chocolaty aroma and taste.  The texture was also silky smooth, probably due to the drop of whipped cream on the drink.
4. Visit their metro station art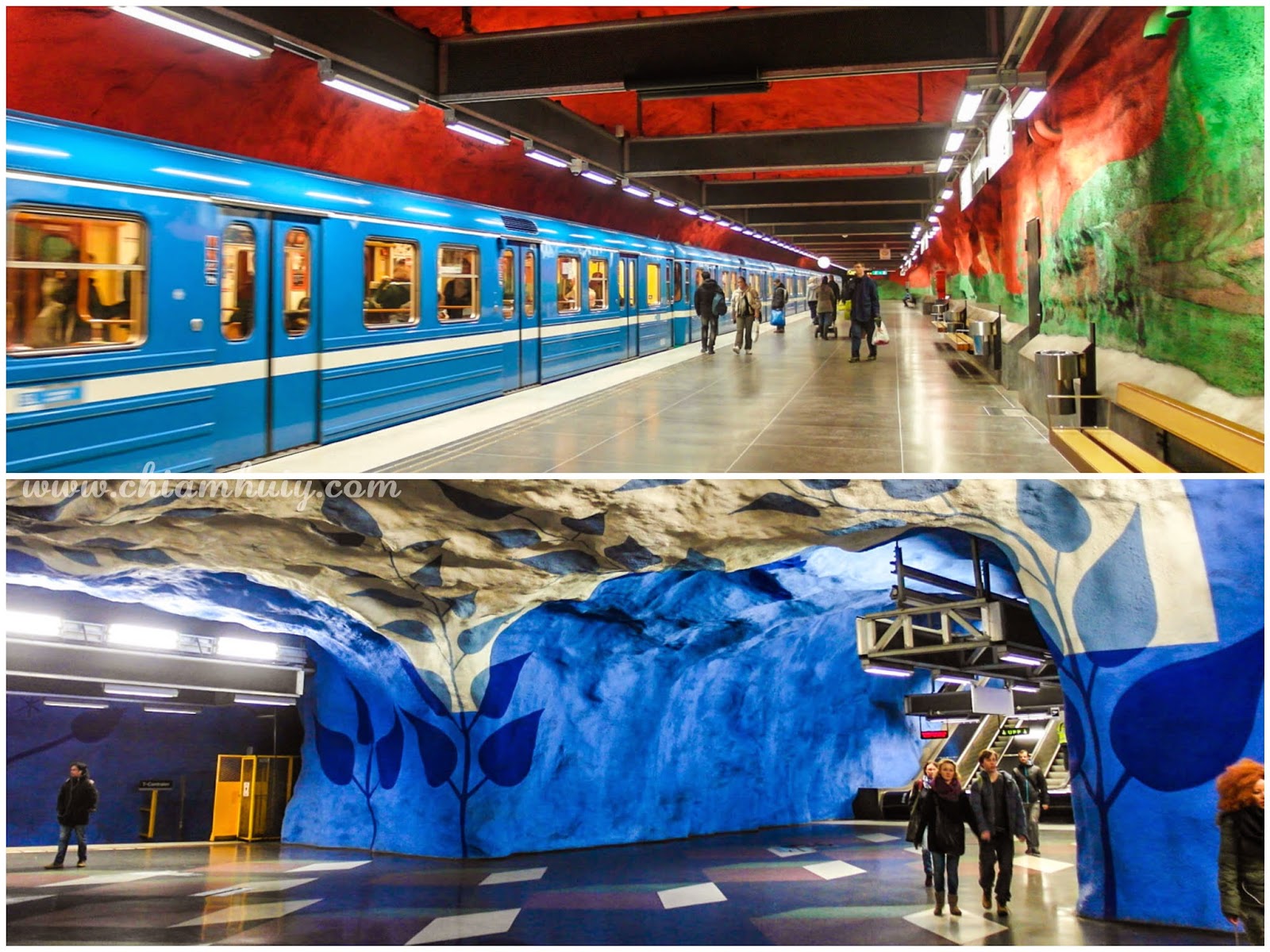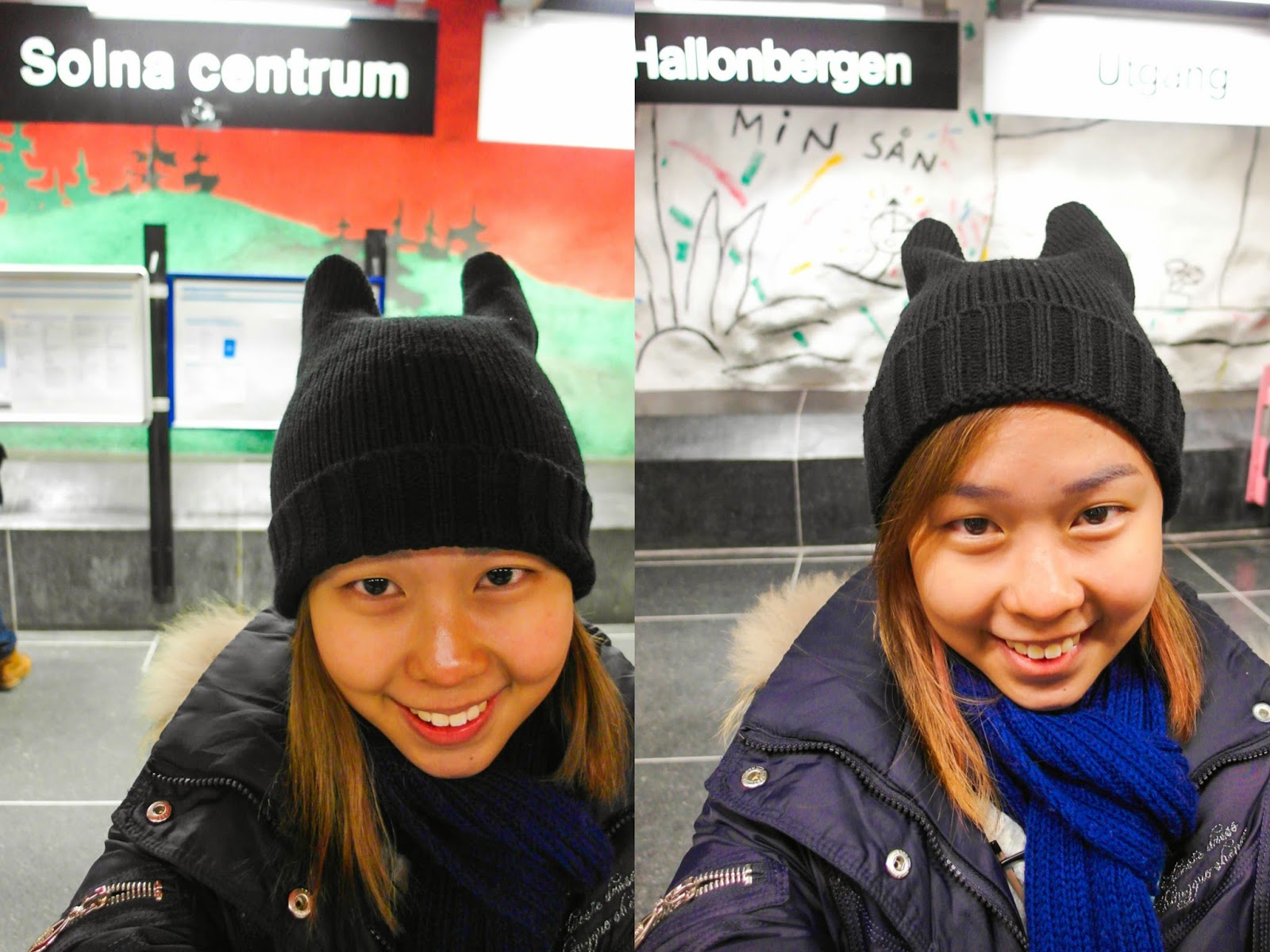 At first I wasn't aware of this but some metro stations in Stockholm are actually designed with different themes! I didn't have the time to visit all the designed stations of course, but I managed to drop by a few and see how stunning and quirky some designs could be.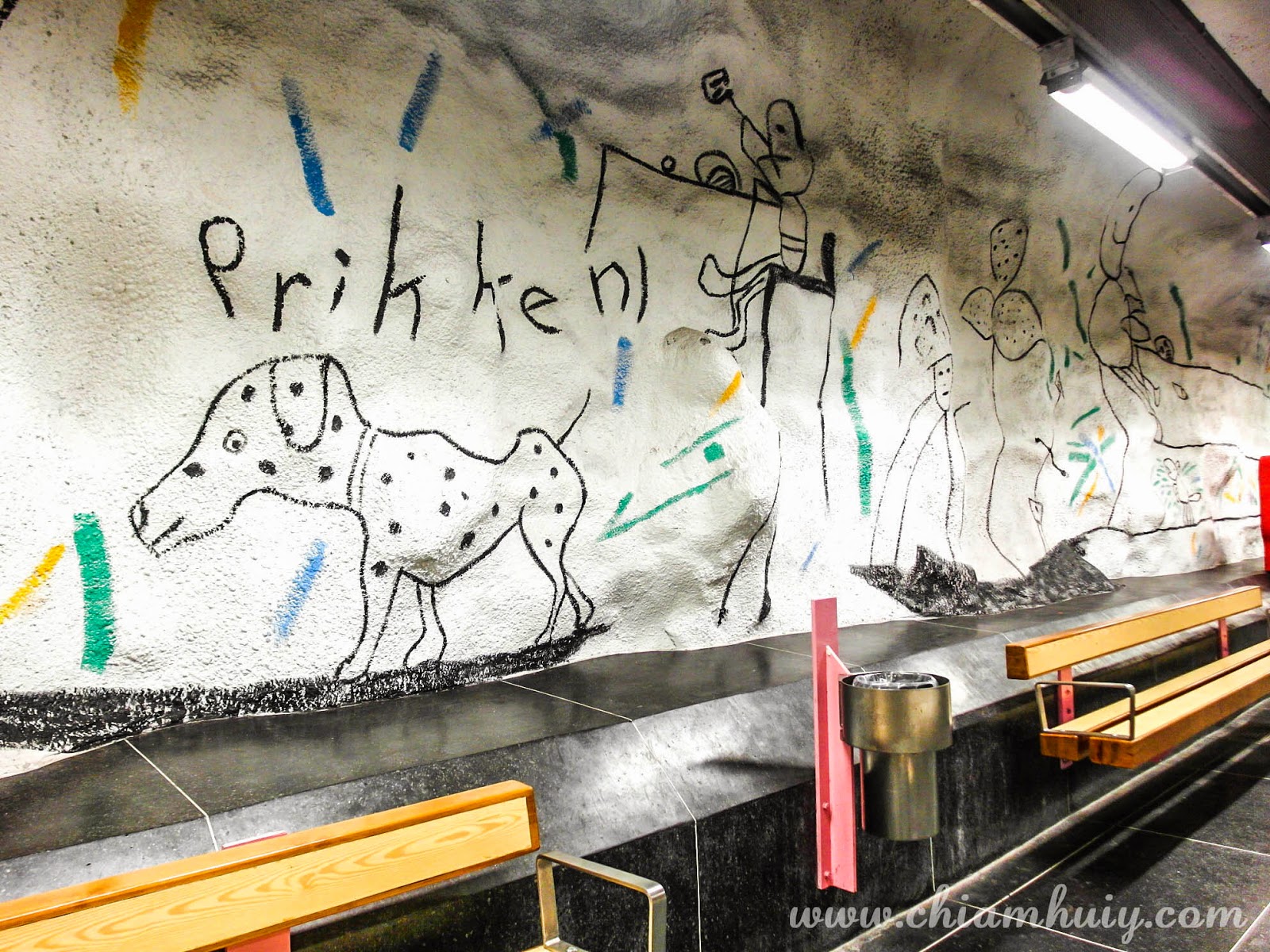 The Hallonbergen station is designed with children's art-like graffiti. Like how my friend described it, "it's ugly in a pretty way". The drawings aren't fantastic, they simply look like children's drawings but they are so adorable! They really brought out the kid in me and unintentionally brightened up my mood.
Few stops away to Solna Centrum station was a completely change of mood. Here the walls are all painted orangey-red to depict a volcanic scene. It's quite majestic but scary in a way.
5. Visit the museum island and Vasa Museum

Finally, I went to the Vasa Museet and I realised many museums are all located very near to each other. It may sound surprising to you, but the Vasa Museum is all about ONE sunken ship – The Vasa Ship. It can be quite costly because you're only looking at one history item and you are paying a student price of 100SEK (SGD20).
If you have the time, you can try buying the Stockholm card. Make sure you plan thoroughly and if you'll be making good use of the card, it'll be quite worthwhile. I bought the Copenhagen card when I was in Copenhagen, and I made sure I visited as many attractions as possible within 72 hours (I got the 72 hours card).
That's about it!
That's the end to this post of 5 things to do in Stockholm. Stockholm is a place with very friendly people but expensive shopping.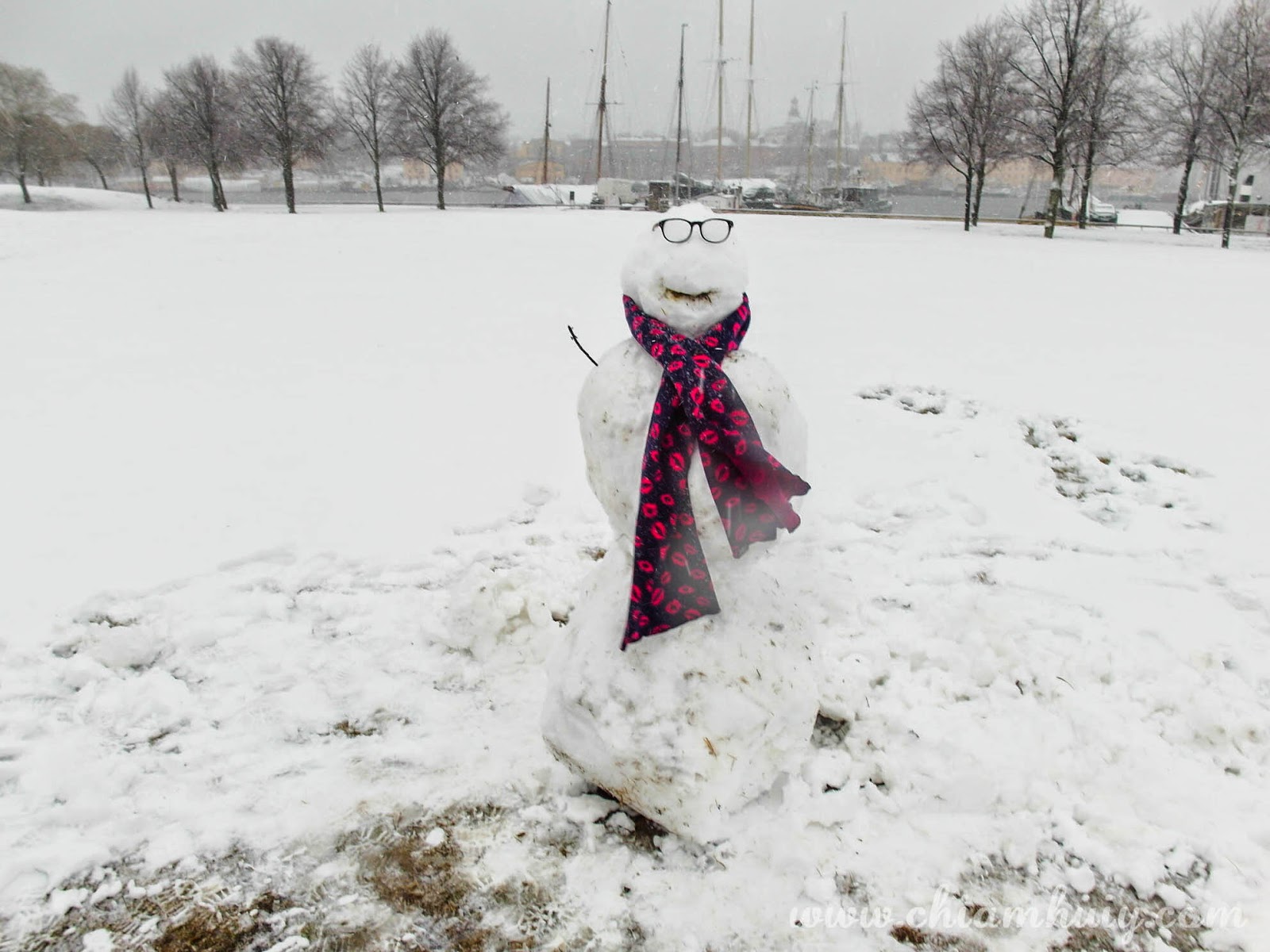 My life-size snowman. We were freezing when we build this.
Contributed by Celine Chiam's blog. Follow her on Instagram @chiamhuiy to be updated with the latest travel guide and travelogues.