It is no exaggeration when I say that Iceland is a miracle of nature and its beauty is unmatched.

Iceland's landscapes are shaped by the forces of nature. What you travel for hours to see in other popular scenic destinations like Switzerland, Scotland or Norway, you get to see as soon as you leave Iceland's airport, Keflavik. After my first trip in summer of 2015, I fell deeply in love with the place and as soon as I came home, I booked a ticket to return in December that same year.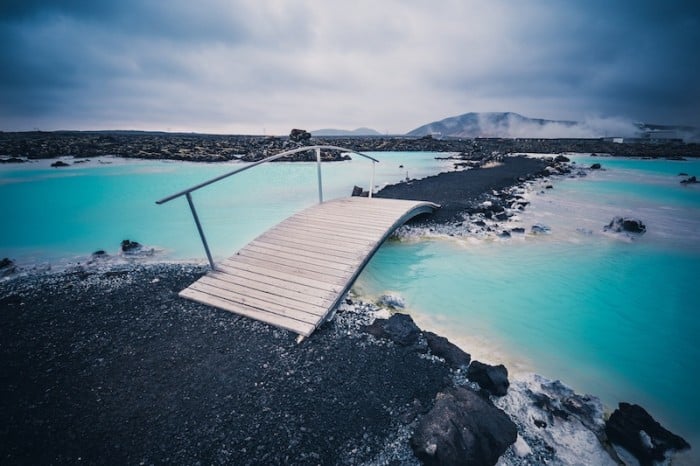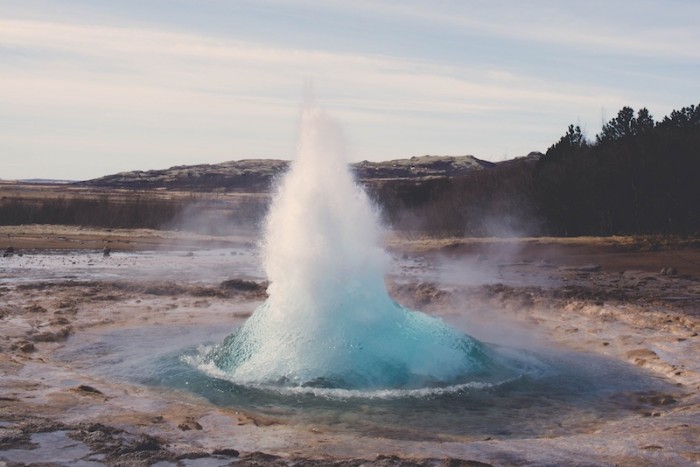 For most, the first thing that would come to mind about this island is the ice and the cold, and how expensive it would be to strike this destination off one's bucket list. So how can we travel Iceland for two weeks with about SG$3K (US$2.1K) without having to rough it out? It all comes down to planning. After three trips in less than two years, I can tell you that it need not cost you an arm and a leg to see this breathtaking country.
Flight
Like any other trips, your flight is one of the biggest ticket items. Planning for your travels months or even a year ahead can really save you a lot of money.
There is no direct flight to Iceland. You can get to Iceland from any European cities or the UK. So, the trick is to find the cheapest flight from Singapore to Europe or UK. From there, you can choose from several airlines like Icelandair or other budget ones like WOW Air, Easyjet and SAS. The tickets to Iceland via these airlines could cost as low as SG$60–70, depending on when and where you are flying from. The best season to visit when costs are at its lowest would be between November to March.
My first trip there was via Edinburgh, Scotland; my second was via Helsinki, and my third was via Amsterdam. For all my trips, my flights from Singapore to the European/UK city cost me between SG$900–1100 and they were on my preferred airlines, not the cheapest that was available at that time (refer to the table below). So, if you have no preference for which airlines, you could get your tickets for even cheaper than that.
The other option is to just book yourself on Finnair which connects Singapore to Iceland with a transit in Helsinki. Do look out for sale periods as prices can be significantly lower.
Accommodation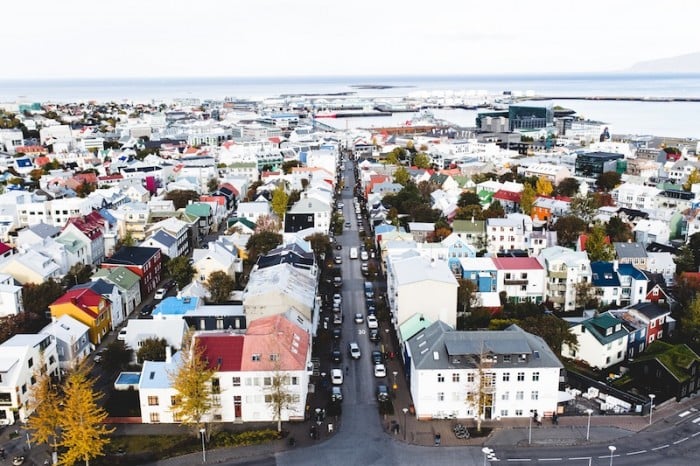 The next big ticket item would be your accommodation. There is a whole range of accommodation to suit your needs and budget in Iceland, from hostels to big chain hotels. There are also varying types of apartments including those with cooking facility. This is a good option if you want to save money on your meals as the cost of food in Iceland can quickly add up. There are commercially listed apartments as well as those privately-owned ones on Airbnb. The more you have in your travelling party, the less your accommodation will cost you – basic math.
Hostels cost about US$26–33 per night, and if you are a member of Hosteling International (HI), you get US$5 off. If you are planning on staying in hostels, the US$28 annual membership can easily pay for itself after a couple of nights stay. Most hostels in Iceland are part of the HI group. You can get a membership at any hostel or online before you go.
For my trips, we chose to stay in apartments so we could cook most of our meals.
Food & Expenses
I personally find the most expensive thing in Iceland is the food. A simple meal could easily set you back about US$30 per person. A regular sandwich with a drink would cost you about US$17.  
The cheaper option is, of course, to cook your meals in your apartment or buy the many ready-to-eat meals at the supermarkets. Do your grocery shopping at BONUS as they have the cheapest prices (you can find a few outlets in the city and in most other locations around Iceland). You can get whatever you need from there. Avoid 10/11 as they are easily the most expensive and their prices can be as high as two or three times more than BONUS.
One of the things that many tourists are not aware of is that water in Iceland is perfectly safe for drinking and there is no reason to buy bottled water. A bottle of water costs about US$3, so bring your own water bottle with you and refill from any tap. It will save you a lot of money.
Note: Beyond the city of Reykjavik, supermarkets are harder to find. Make sure you stock up on supplies and pack some food for your trip when you are going out of town.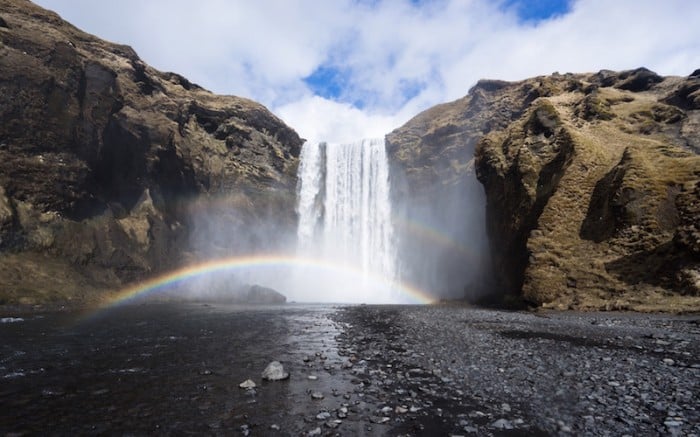 Transport 
The first transportation you would need is to get you from Keflavik Airport to the city, Reykjavik. Do not take taxis as the cost is exorbitant. There are private bus companies that would take you to the city for a lot lesser. They have very visible booths by the terminal exit. If you want to book ahead of your arrival, you can do this online. Though this is slightly pricier than the public bus, it is certainly more convenient. They even have an option to drop you at your accommodation for a little extra charge.
Note that if you opt to be taken to your accommodation that is located in the Old Town, you will be switching to a smaller mini-bus/shuttle at the main terminal because the roads there are too narrow for the big buses; a small inconvenience for a huge saving.
Here are the rates and links to their websites:
FLYBUS (one-way)
To Reykjavik BSI Terminal: EUR 20 (ISK 2500)
To your Hotel: EUR 24 (ISK 3000)
GRAYLINE (one-way)
To Grayline Terminal: EUR 15
To your Hotel: EUR 17
There are also other companies like Reykjavik Sightseeing who could take you straight to your hotel without stopping or switching vehicles because they use a smaller shuttle all the way for ISK 2990 (EUR 24).
Note: ISK refers to Icelandic Króna and 100 ISK ~ S$1.24
Car rental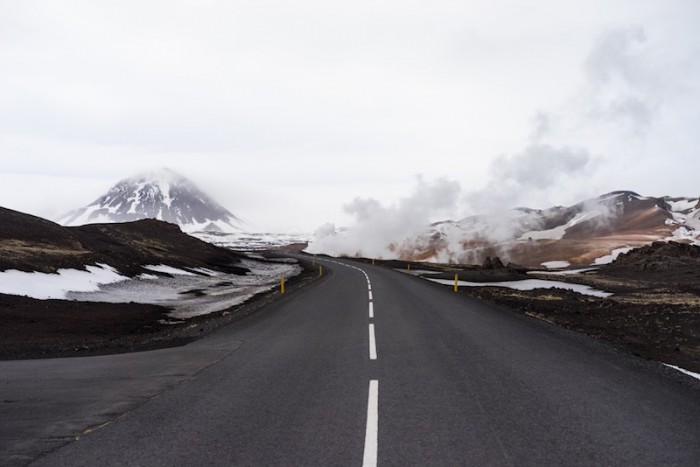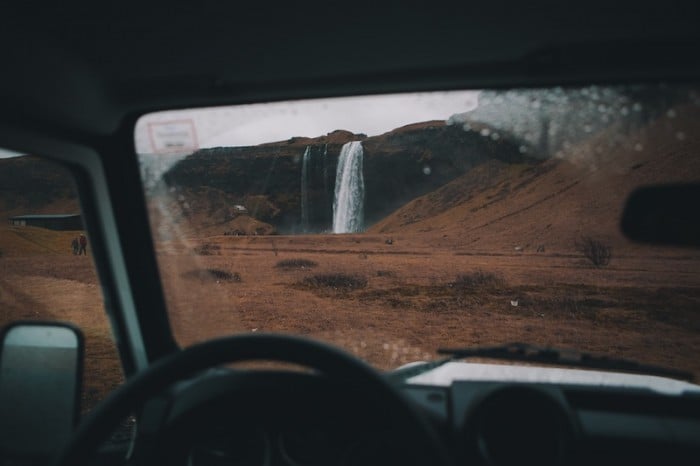 If you are planning a self-drive road trip during your visit, an obvious need would be car rental.  They cost between US$40–70 per day but of course, you need to also factor in the cost of petrol and insurance.
Besides ice-caving, glacier walks and whale-watching, almost all other famous sights in Iceland are free, and you can easily visit them on a do-it-yourself self-drive tour.
However, I have to say that while this is generally fine for summer months, it may not be a good idea during winter. Iceland roads are unlike any other. As many have repeatedly mentioned, "driving in Iceland has nothing to do with driving wherever you are from". The varied and rugged terrains make travelling in a regular car a challenge, if not a risk. According to the locals, sometimes even with GPS, some tourists end up in ditches or get stuck somewhere isolated and in the long dark hours of winter, which can be frightening. But if you still decide to drive, please get a 4×4 regardless of what the rental company tells you.
Note: Iceland's weather can change very quickly. Do check for updates on road conditions at Road.is every few hours, especially in winter since roads may be icy or closed.
Also Read: The Ultimate 10 Day Iceland Road Trip Itinerary
Tours & Activities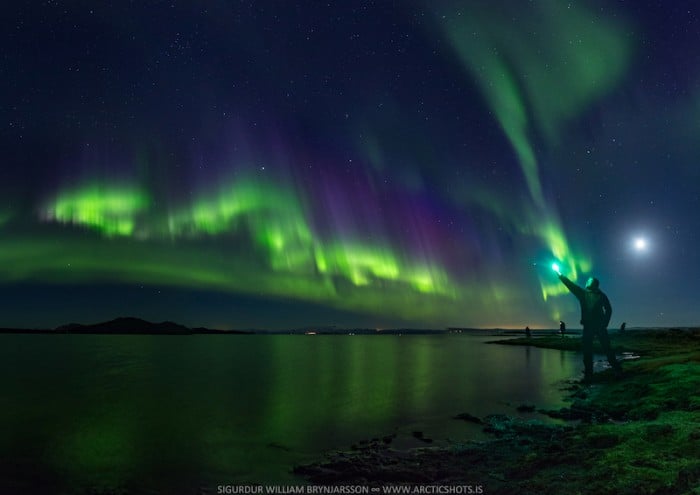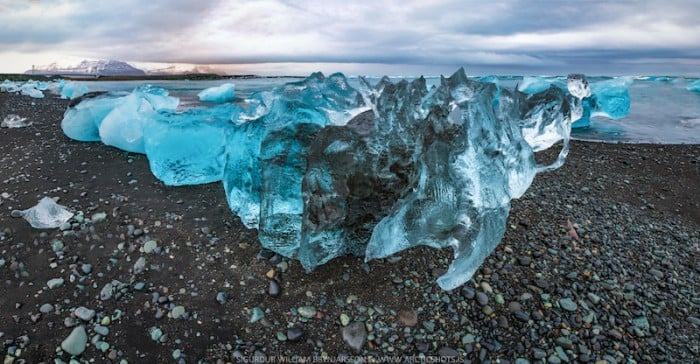 While there are enough activities and sightseeing to fill your time within and around Reykjavik itself, the best part of Iceland is what lies beyond the city.  
If you can't drive and you don't want to wrap your head around bus timings, you can join a group tour or a private tour with a local guide. Even though we have a valid driving license, we opted for the latter. We chose a local guide, Arctic Shots Iceland and had such an amazing experience with them on all the three times we were there. You can check them out here.
The advantage of going with these private guides is that they can customise the tour to your preference and take you to places that most tourists may not be aware exist. More so if you want to try catch the Northern Lights. Chasing the Northern Lights is an experience in itself. Due to the vast and rugged terrains of Iceland, it is best to go with an experienced guide to ensure your best chance at seeing this mind-boggling phenomenon. Besides, these locals who have been hunting the Northern Lights for years can help you find the best spots for potential viewing.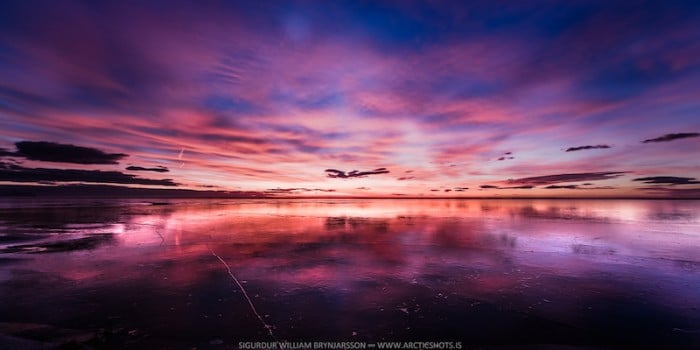 What my trip to Iceland cost me (I still have all my trip itineraries & costings so the figures are based on those):
ITEM
Cost Per Person in SG$

1

Flight from SIN to EUROPE/UK

Flew by:

Trip #1: Swiss Airline
Trip #2: Qatar Airways
Trip #3: Qatar Airways

$980

2

Flight from Europe/UK to Iceland

Trip #1: Easyjet
Trip #2: Icelandair
Trip #3: Icelandair

$160

3

Accommodations for 14 days

$840

4

Airport transfers

(to accommodation via Flybus Plus)

$45

5

Cash for food & other expenses

$1000

TOTAL
$3025
The type or tours you want to get on and how many, is within your control, depending on your budget. We budgeted about $1000 for our private tours. If you want to save on this further, you may want to go for the group tours as this will naturally be cheaper.