The wealthy who lived in the 18th century would probably be familiar with the concept of the Grand Tour of Europe. This journey across the old continent of Europe was a tradition meant to educate the traveller on art, culture and history. You might have even seen films on this topic, such as the Talented Mr. Ripley.
Nowadays, a different version of the "Grand Tour of Europe" is on every backpacker's bucket list, and it's commonly known as the "Euro Trip". Rapid globalisation, budget options and more accessible travel possibilities have rapidly evolved this traditional route. Let's discover how notion of the Grand Tour of Europe has changed throughout the years.
Grand Tour – Then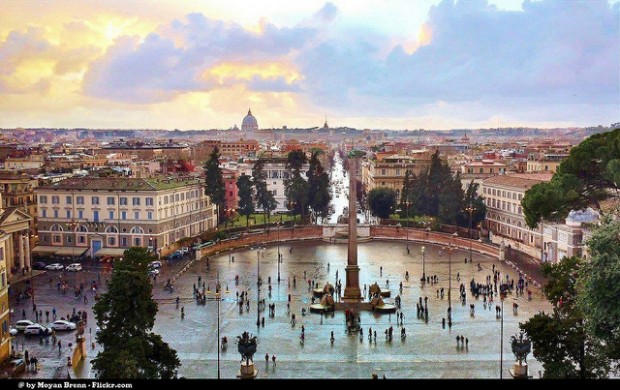 Rome | Image credit: Moyan Brenn
Mostly beginning in London or Manchester, the tour's highlight in usually in Italy – if not even the walls of the Eternal City itself. While Amsterdam's canals, Germany's Rhine Valley and the charm of Austria's cities were a mere overture, the art, architecture, culture and history of Florence, Verona, Siena, Pisa and Rome were the real appeal. The Grand Tour focused on Western Europe's history, totally neglecting the rest.
Grand Tour – Now
Many things have changed – predominantly the name itself. No one refers to the trip as the Grand Tour anymore. Backpackers and travellers from around the world call it "Eurotrip", "InterRail" and "Europe on a shoestring".
While London, Paris and Rome (including the north of Italy) still remain popular with many travellers, many have started to explore lesser sought-after cities on their trip through Europe.
Also Read: 10 Underrated Countries in Europe You Might Not Know About
Berlin – Budapest
Budapest | Image credit: Marcell Kartona
There is no need to be filthy rich anymore when it comes to travelling around Europe, and plenty of young people can afford this journey. One of the most popular ways to explore is with an InterRail pass, which enables you to hop from city to city by rail. One of the more popular routes is the stretch from Berlin to Budapest, stopping in Dresden, Prague and Vienna. This string of previously forgotten cities attracts nowadays more and more travellers, especially because many Eastern European destinations were not too long ago inaccessible. With the opening of borders and the expansion of the European Union, many cities are blooming like never before.
Balkan route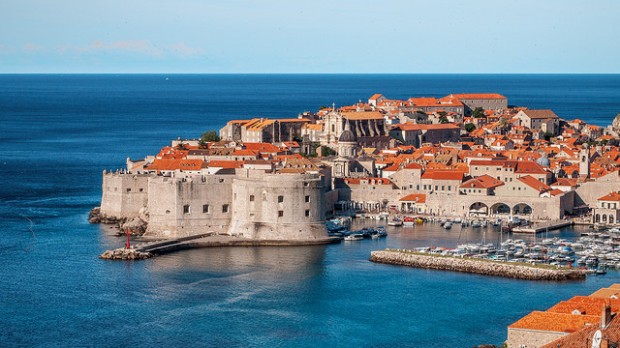 Dubrovnik | Image credit: Ivan Ivankovic
While 15 years ago not many would have wanted to travel in the region, many cities in the Balkans are again attracting the attention of travellers. Croatia's coastline along the Adriatic Sea is just as beautiful as Italy's beaches, minus the crowd. Be it Zadar, Split or Dubrovnik – all of these coastal towns are ideal starting points for the route. From the coast, head inland towards Sarajevo and Zagreb. These are cities with a troubled history, but are now thriving cultural hubs on the Balkans. One should really visit before mass tourism hits them. Further north, on the way to Budapest, is Hungary's biggest lake called Balaton. After the exploration of several cities, the lake is the perfect place to unwind for a while. Passing Budapest, Bratislava and Graz, Slovenia's capital Ljubljana will be the last inland city before returning to Croatia's coast.
Also read: A Complete Guide to Getting Around Europe
Eastern Europe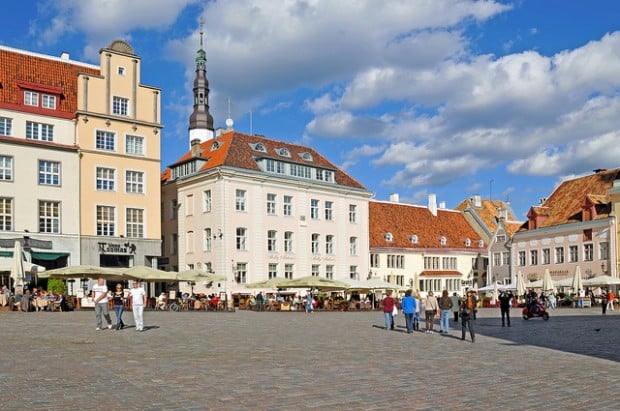 Estonia | Image credit: Dennis Jarvis
While Prague and Budapest seem to be a must on this route, there are several smaller destinations that are worth exploring, such as cities in Poland like Warsaw and Krakow. The latter is one of the oldest Polish cities and traditionally has been a leading centre of Polish academic, artistic, and cultural life. From here on there are two different options – a southern and northern route. Going south would include Bucharest, Bulgaria's beautiful capital Sofia and Belgrade. After visiting those cities one can return to the starting point via Budapest, Bratislava and Vienna. However, the northern route offers a by tourists previously uncharted region. The Baltic states of Lithuania, Latvia, and Estonia present a rich cultural history that was hidden behind the iron curtain and a communist blanket. The fall of the Soviet Union, the countries' restoration of independence and becoming a member of the European Union led to the rise of Europe's latest city travel destinations.
Scandinavian route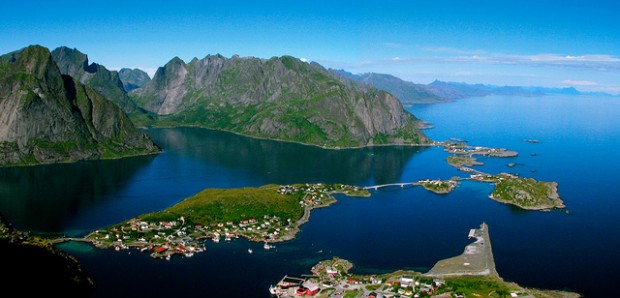 Norway | Image credit: Carlo Cravero
Totally ignored by the Grand Tour in the 18th century, Scandinavian destinations are perfect in the summer for all travellers that seek a balance between city exploration and stunning nature. Starting in Europe's new hipster capital, Copenhagen, the calm but vibrant city will get your attention very quickly. Heading north into Sweden en route to Stockholm, one should pass the coastal town of Gothenburg, which astonishes visitors with innovative architecture, a cool appeal and culture. When in Stockholm, it is recommended to visit one of the many surrounding islands to rest and camp for a few days. After exploring the Swedish capital, one can either take a ferry to Helsinki or travel by train across to Norway into Oslo, which is one of Europe's laid back capitals. In summer, it isn't uncommon to see people taking a bath in the Inner Oslofjord. Before returning to Copenhagen, take a trip out to Bergen and discover the coastal life.
No matter which route through Europe you might take, new sights and discoveries will appear on every side of the train tracks. The cities of the traditional Grand Tour, such as London, Paris, and Rome, will remain cultural highlights. But straying off the beaten track to discover the new Sarajevo, Gothenburg's architecture or Dresden's majestic beauty will prove to be an exciting adventure too.
Also Read: 15 Experiences Every Traveller Should Have in Europe