In this media-driven world, finding ways to bring fun and entertainment to your kids can be a tough challenge for many parents. It's often very difficult to take the young ones away from the TV and gadgets, which is why interesting parks and play spaces are always a big hit for them.
The Philippines may not be the best first thing in mind when it comes to family travel but it still holds quite a few hidden gems for the young and the young-at-heart to enjoy. Not convinced? Well, just check out our list of fun and interesting kid-friendly parks and play spaces around the country.
Also read: The Ultimate Guide to Travelling with Kids in the Philippines
1. KidZania Manila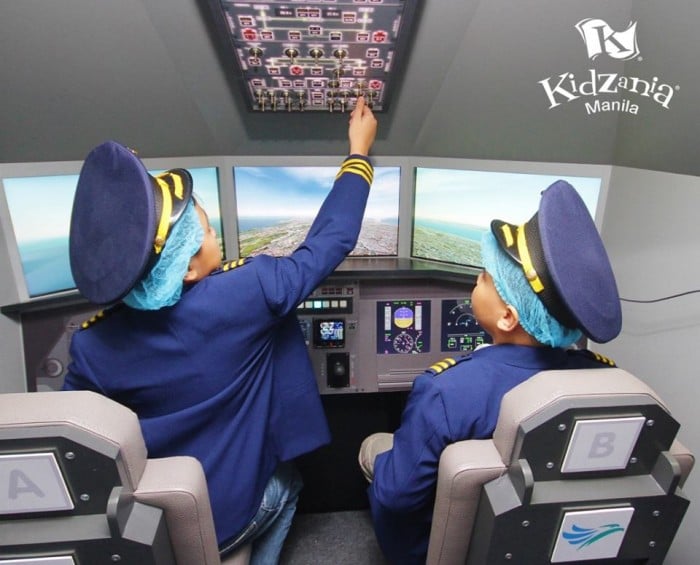 Image credit: KidZania Manila
Kids learn better when they experience things, so why not introduce them to a real city setting that was built to their scale? At Kidzania Manila, kids are able to take on any one of the 70 role-playing activities across 55 establishments. Children between 4 and 14 years old can either choose to go for roles that will either pay them for their work or require them to pay in order to avail of a service.
I'm pretty sure my 3-year-old daughter will love playing shopkeeper here.
Address: North 11th Avenue, Park Triangle, Bonifacio Global City, Taguig City
2. Enchanted Kingdom
Image credit: Marc Gerard Del Rosario
This 17-hectare theme park which opened back in 1995 is perhaps one of the oldest and most popular of its kind in the entire country. The attraction offers a total of 30 rides including two water rides and two roller coasters.
Enchanted Kingdom has seven themed zones scattered all over the place: Victoria Park, Portabello, Boulderville, Brooklyn Place, Midway Boardwalk, Jungle Outpost and Spaceport. The park also comes with shows and other attractions that do not just provide entertainment but also educational value. Plus, you don't have to be a kid to enjoy the entire place!
Address: San Lorenzo Road, Santa Rosa, Laguna
3. Sky Ranch Tagaytay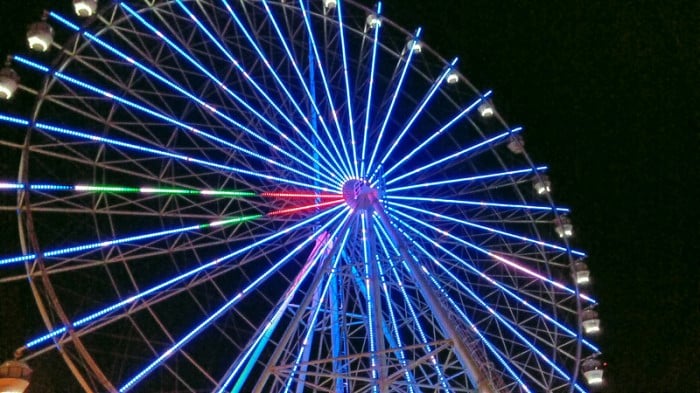 Image credit: jcjohn.sesecuneta
When it comes to classic carnival rides, Sky Ranch does not disappoint. The place is clean and offers quite a lot of fun and exciting rides that will fit everyone of all ages. The Sky Eye, which is said to be the tallest ferris wheel in the country, is its most iconic ride. Visiting the Sky Ranch is perfect not just for families but also for friends who just want to enjoy a whole day of fun.
Address: Nasugbu Highway, Tagaytay
Also read: When in Tagaytay: 10 Exciting Things to Do with Your Family
4. La Mesa Ecopark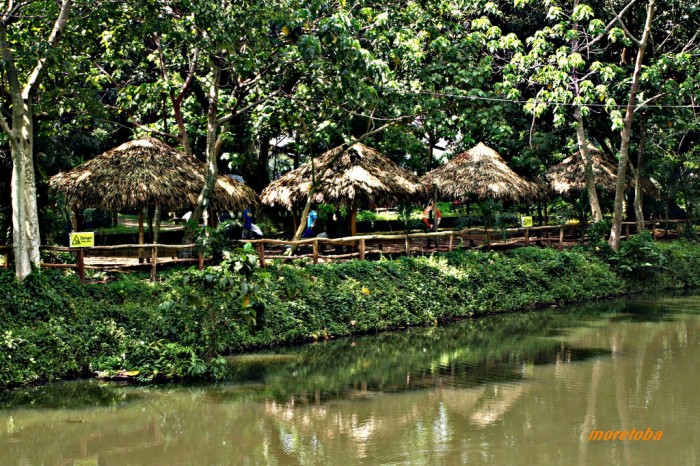 Image credit: Jun DU1BA
If you grew up in the city, chances are that your closest experience to being inside a forest is when you closed your eyes after reading about it in a book. However, this 33-hectare public park was rehabilitated and renovated through the partnership of various groups to help protect La Mesa Dam.
The ecopark is very popular for many reasons: picnics and strolls with family and friends, educational field trips and even outdoor photo shoots. The ecopark is not only used for recreation but also for raising environmental awareness in the country.
Address: La Mesa Dam Compound, Greater Lagro, Quezon City
5. Rizal Park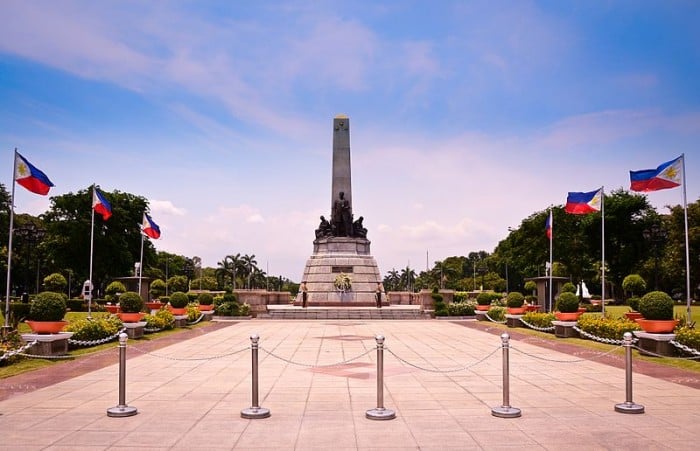 Image credit: Maynard Rabanal
People from outside Manila are probably not aware that Rizal Park actually comes with a green space that even kids can have a great time in. Beyond the national hero's statue, the park's biggest attraction is the Children's Playground which comes with a lot of things that kids can climb and slide down on. Most of the area, including the slides, are made from concrete so parents will have to be extra cautious about letting their kids play there.
Address: Roxas Blvd Ermita, Barangay 666 Zone 72, Metro Manila
6. Fun Ranch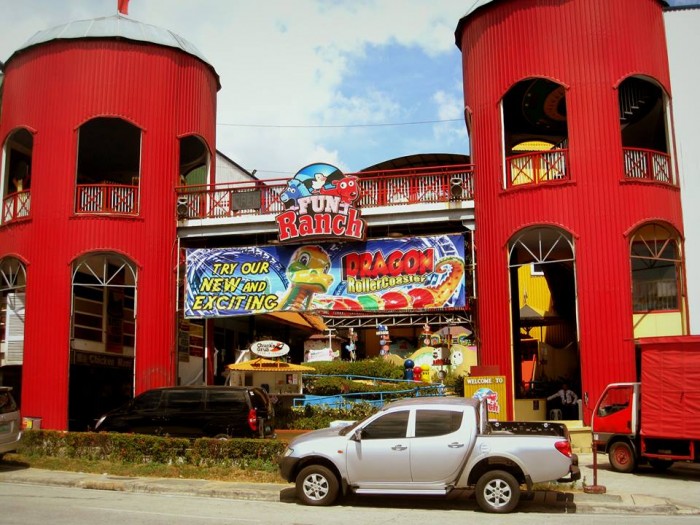 Image credit: Fun Ranch
Dubbed as the place where kids rule, Fun Ranch is the perfect playground for children between three and five years old. The area comes with padded play spaces, bumper boats and cars, mini trains, carousels and a mini Ferris Wheel. Fun Ranch is pretty much like a regular amusement park scaled down for much smaller kids.
Address 1: Westgate Center, Alabang, Muntinlupa, Metro Manila
Address 2: Ortigas Avenue Corner, C5 Frontera Dr, Pasig, Metro Manila
7. Terra 28th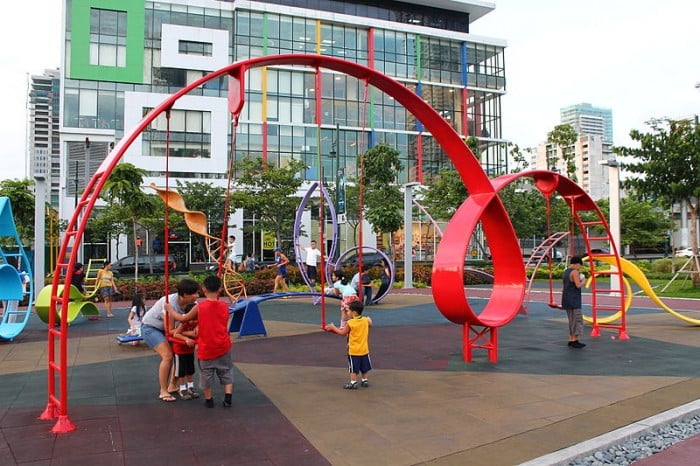 Image credit: Elmer B. Domingo
This 8,344-square-metre park might just be the safest and kid-friendliest outdoor destination ever. For starters, it has a Pinoy area where young Filipino kids can enjoy nearly-extinct classic games such as patintero, habulan, piko, holen, luksong baka and many more.
But, that's not all. The park also features art installations which is definitely eye-candy for when you go on a late afternoon picnic, jog or stroll with your family.You can even bring your furry pets along, too!
Address: 28th St., Bonifacio Global City (BGC), Taguig
Also read: 10 Family Outing Ideas in Metro Manila Under PHP 500
8. D' Family Park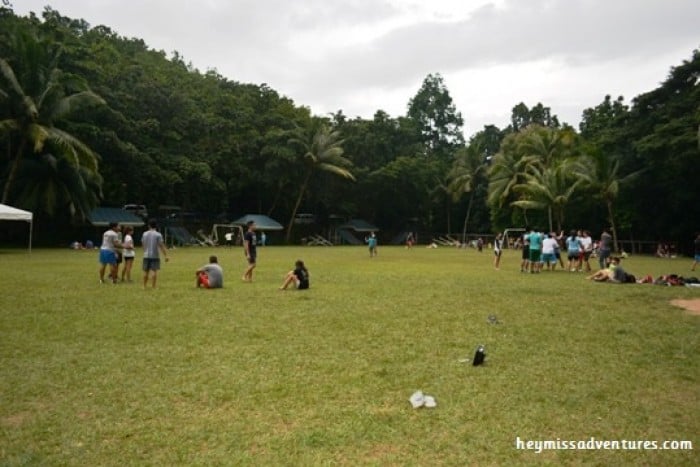 Image credit: Hey, Miss Adventures!
If you are looking for a no-frills park to spend lazy afternoons at, this park is the best choice for you. It only has the basic features such as slides, swings, see-saws and a pool — and nothing else. Most visitors come here for picnics or a game or two of frisbee. It is also a popular area for holding company family days because of its huge lawn.
Address: Nasipit Road, Nasipit Talamban, Cebu City
9. SM Seaside City Playground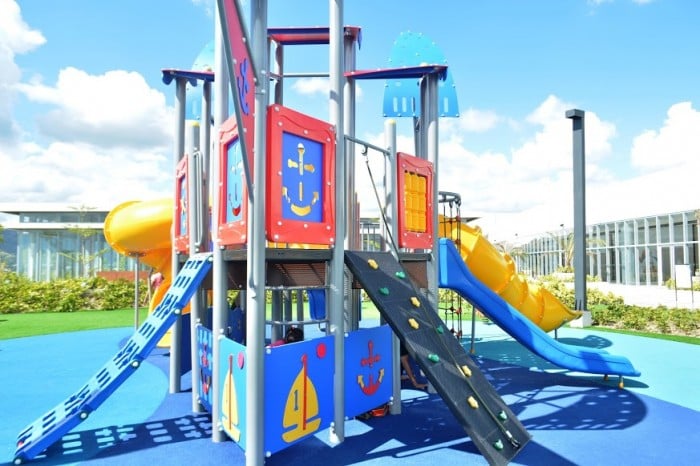 Image credit: Hey, Miss Adventures!
The best thing about being a kid is that you are easily able to enjoy life's simplest pleasures such as a swing or a jungle gym in the middle of a playground just for kids. But, what makes this playground different is that it is found on top of a huge mall in the city. Interesting, huh?
You probably won't expect much from it and while it's pretty small in size compared to other parks and playgrounds, it probably won't matter much to kiddos. It's the perfect way to end a day of shopping inside the mall — and it doesn't cost a single peso, too!
Address: SM Seaside City Cebu, Corner SRP-Mambaling Road, Cebu South Coastal Rd, Cebu City
10. Happy Mong Kids Park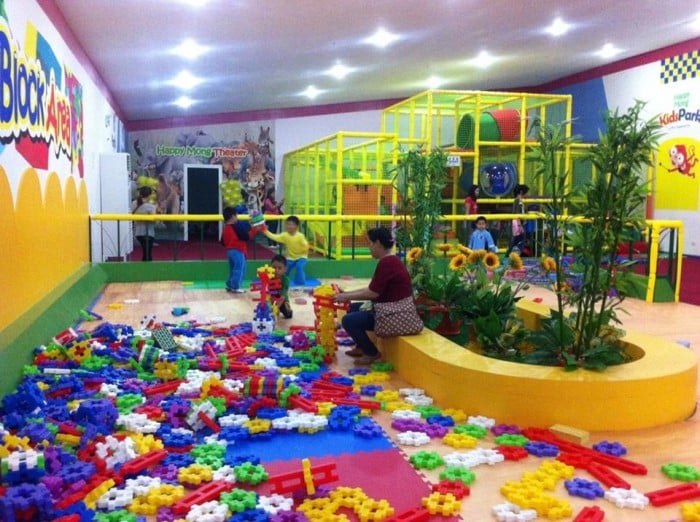 Image credit: Cebu Happymong Kidspark
Bringing your kids outdoors may be the best thing to do but with the heat and pollution in the city, putting kids in an indoor park where they can still move around instead of play with gadgets is the next best thing.
This park is extremely safe and is surrounded by inflatables of all kinds from slides to ships to rides and so much more. The place also has trampolines and a 4D little theatre to provide kids hours of fun and entertainment.
Address: Bridges Town Square, 143 Plaridel St, Mandaue City, Cebu
11. Zoofari Kids Adventure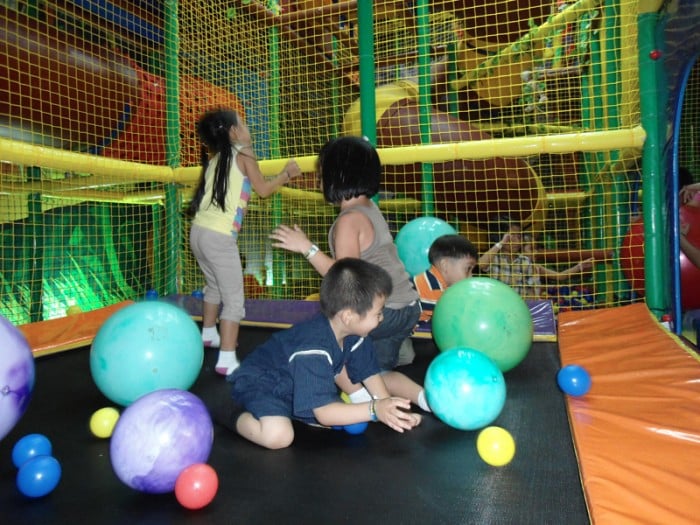 Image credit: Zoofari Kids
Another indoor play structure in the country is this one located in Davao City. It is the largest in the city boasting of a 5-storey play structure where kids can run around, climb, slide and many more. And, while kids are out there enjoying hours of play, mommies and daddies can also head on over to the Zoofari KTV area for karaoke and X-Box Kinect.
Address: SM City Davao, Quimpo Blvd, Talomo, Davao City
12. Eden Nature Park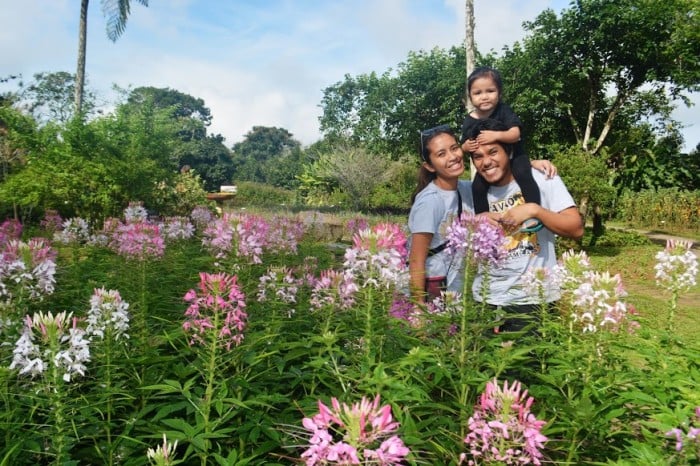 Image credit: Hey, Miss Adventures!
This mountain resort located 3,000 feet above sea level is very interesting because 95 percent of the area is all manmade! It was previously a heavily logged area until the owners decided to start planting pine tree seedlings — and the rest was history.
Eden Nature Park provides a tour around most of the entire area, which is a very educational experience for everyone regardless of age. They also have a mini zoo with birds that younger children can enjoy. Aside from day attractions, the park also has cabins, designated campsites and a hiking trail.
Address: Bo. Eden, Toril, Davao
Also read: 8 Simple Ways to Encourage Your Kids to Love the Outdoors
This certainly isn't an exhaustive list which proves to you that there are still quite a handful of kid-friendly parks and play spaces in the Philippines to discover. Now, go out there and have a great time with your kiddos!