Every year, Korea hosts hundreds of festivals, from celebrations of nature and the changing seasons to small regional events, important tributes and Korean history. Here are some of the most popular festivals for international travellers to attend.
1. Jinju Lantern Festival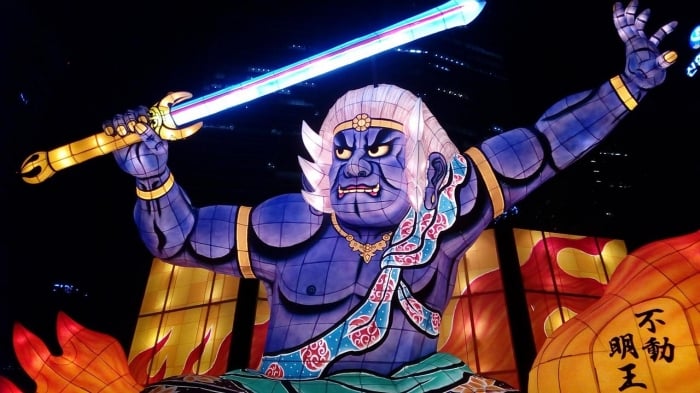 Held in the southern city of Jinju for two weeks in October, the lantern festival commemorates a famous battle during the Imjin War in 1592. In order to prevent the Japanese troops from crossing the Namgang River and attacking a Korean fort, the Korean army floated large lanterns down the river, blocking their enemies.
Today, the festival features life-size paper lanterns depicting scenes from this bloody battle, as well as lanterns depicting Korean cultural icons, animals, world landmarks, and famous cartoon characters. Because the festival is held at night, the lighted lanterns glow against the dark sky. The festival also has a fireworks show, international street food, and traditional performances.
2. BIFF (Busan International Film Festival)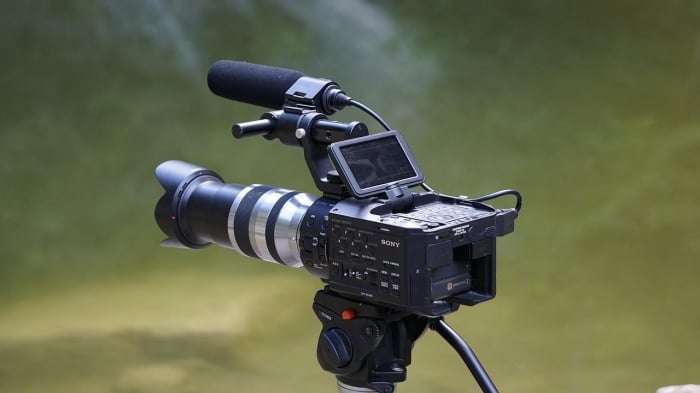 BIFF, or the Busan International Film Festival, is perfect for movie buffs. Also taking place in October, this festival showcases films from Korea and other countries in Asia and the West. The festival lasts for ten days, bookended by an opening and a closing ceremony, and viewers can come and go as they please. Some visitors like to stay for the entire festival, while others only want to see one or two films. You can purchase tickets for a film online in advance or wait in line on the day of the film to buy a ticket.
BIFF hosts a variety of films, including world premieres of independent films and viewings of classic movies. Several of the films are followed by a Q&A with the filmmakers. BIFF is located near Haeundae Beach and Centum City, both of which are popular tourist destinations.
3. Jinhae Cherry Blossom Festival
Although the Korean landscape is covered in cherry blossoms during April and May, the Jinhae Cherry Blossom Festival celebrates these flowers and draws particularly large crowds. Unlike most of the other festivals in Korea, the Cherry Blossom Festival is not in one central location. Rather, you can visit several spots, such as Gyeonghwa Train Station and Yeojwacheon Cherry Blossom Bridge, to see the blossoms and appreciate the beauty of spring. Enjoy some hotteok (sweet pancakes) and other street food as you wander through this small, charming city.
4. Boseong Green Tea Festival
Nestled in the southwest province of Jeollanamdo, the tiny rural town of Boseong is Korea's largest producer of green tea. In May, Boseong hosts a green tea festival to celebrate this important part of Korean culture. You can wander through the green tea plantations, sample green tea ice cream and snacks, and learn about the process of picking tea leaves and making green tea. Because the town of Boseong is so small, finding a place to stay overnight can be difficult. I recommend going for a day trip or staying in one of the larger cities outside of Boseong, such as Gwangju or Suncheon.
5. Boryeong Mud Festival
Sponsored by a mud cosmetics company and the city of Boryeong, the Boryeong Mud Festival is a summertime event popular with Koreans and foreigners alike. A giant carnival atmosphere with mud slides, wrestling, facials, and photo ops, the festival takes place by the beach so you can indulge your inner child by playing in the mud, then jump in the ocean to rinse off before returning to your hotel or pension. If you prefer a more relaxing day, you can sign up for a mud facial or massage or go shopping for some mud-based skincare products. The mud festival also features a nighttime concert on the beach, often with famous k-pop stars such as PSY headlining the act. A once-in-a-lifetime experience definitely worth the trip.
If you plan to visit any of these festivals, try to buy tickets in advance and book your transportation as early as possible.