Contributed by Lee Ling
This is a LONG overdue post but my memories about our Finland trip in the cold (and sometimes bitter) winter remains fresh. Spending Christmas and New Year in a foreign land has always been enticing to me. It couldn't have been more charming and appropriate to spend it in Finland, where Santa and reindeer no longer just appear in storybooks.
Hubby and I took turns to concede defeat to nasty flu bugs after our trip, though our sickly periods overlapped a little. I pounced on the chance to point finger at hubby, sobbing at how pitiful I am to be a victim of his despicable virus. In fact, part of me expected such a post-trip outcome given that there is a major difference of 50+ degrees Celsius in the temperature between Finland and our sunny island. Anyway, he fell ill first so that was just too bad.
As thrilling as the trip could get, I would leave out the details and just share the essence of the trip and hopefully, they might be helpful to some of you who are looking to cross the Arctic Circle soon.
Also read: Christmas is Always Better in Europe, and Here's Why
The temperature and clothings
During the last two weeks of December, the temperature ranged between a few degrees to -20 something. The coldest day we encountered was the day we were scheduled to have the most outdoor activities. The temperature was incredibly low at -24 degrees. On the other hand, the colder it gets, the higher the chance of aurora sighting. More about the fateful night will be touched on later.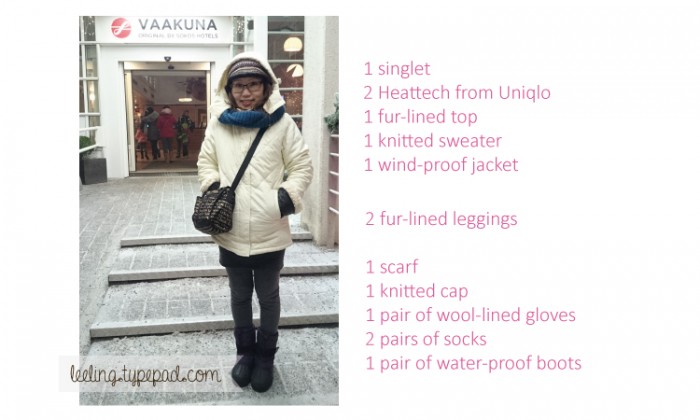 Hiding inside my petite frame is a useless soul that is extremely frightful of the cold.
To fight the cruel winter, I wore a 6-layer 'armour' for the upper body and it was usually sufficient. To make the war even easier, stick on a warm pad over the neck or chest. As for the lower body, I believed I was the only gungho one to hang around in that kind of temperature without a wind-proof pants. And it was a GRAVE mistake. Just leggings alone was definitely not enough. In fact, during some of the days, even when we were fully suited up with the gear rented from the activity centre, nothing can really shield us from the cold. Yes, even when we looked like an astronaut.
So… better to get a wind-proof pants.
Gloves, cap, scarf and snow boots are all highly essential and if any of your apparels has velcro sewn on, be aware, as these normally convenient ways of securing two pieces of cloth will be the ultimate enemy for all your knitted winter gears. Feel your heart aches as the thread from your new knitted gloves came loose in all directions, thanks to the seemingly innocent velcro. If possible, let the old-school buttons do the job.
Another good thing is about being in such harsh climate is, you can wear anything, be it funny, ridiculous and crazy-looking, and it will still be acceptable since everything we piled on is always another layer of protection. Our male tour guide wore a purple wool hat with two flowers sticking out in two directions and no one gave him a raised eyebrow.
Wi-Fi
If you are following a group tour, then it is still possible to just rely on wifi as most hotels do provide it free for its guests.
Destinations: Helsinki, Rovaniemi & Tallinn
Helsinki
We reached Helsinki, Finland's capital city in the early hours and were greeted by the morning snow. It was our first time walking in the snow and it certainly wasn't easy, especially when the snow piled really thick like this.
Yet, Helsinki is a beautiful capital city with amazing architectures, scenery, people, streets and trams. (yes, trams).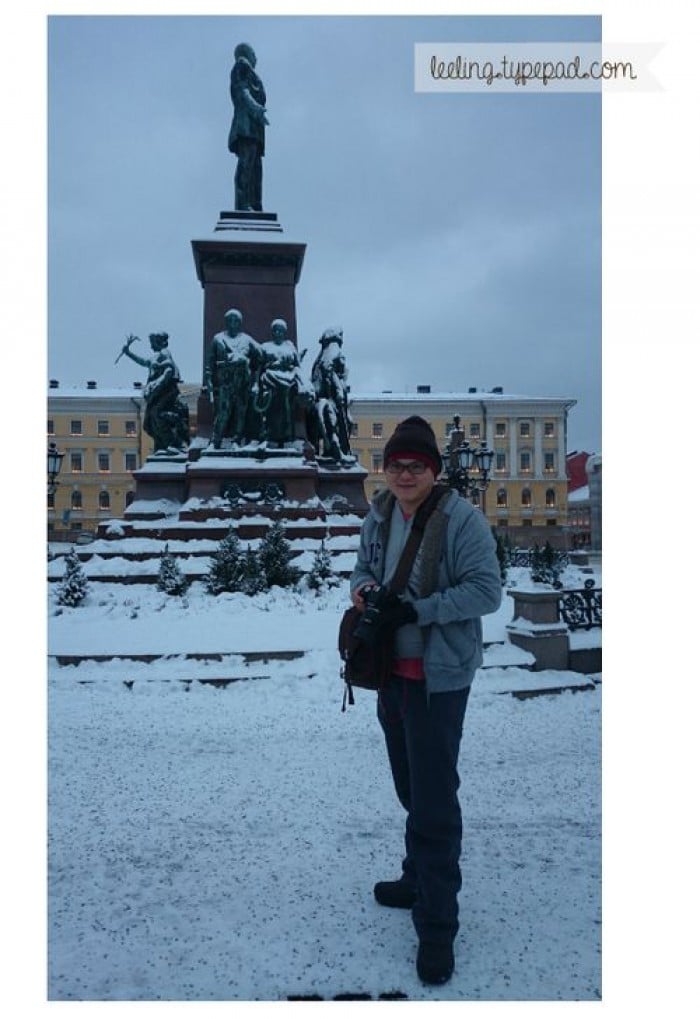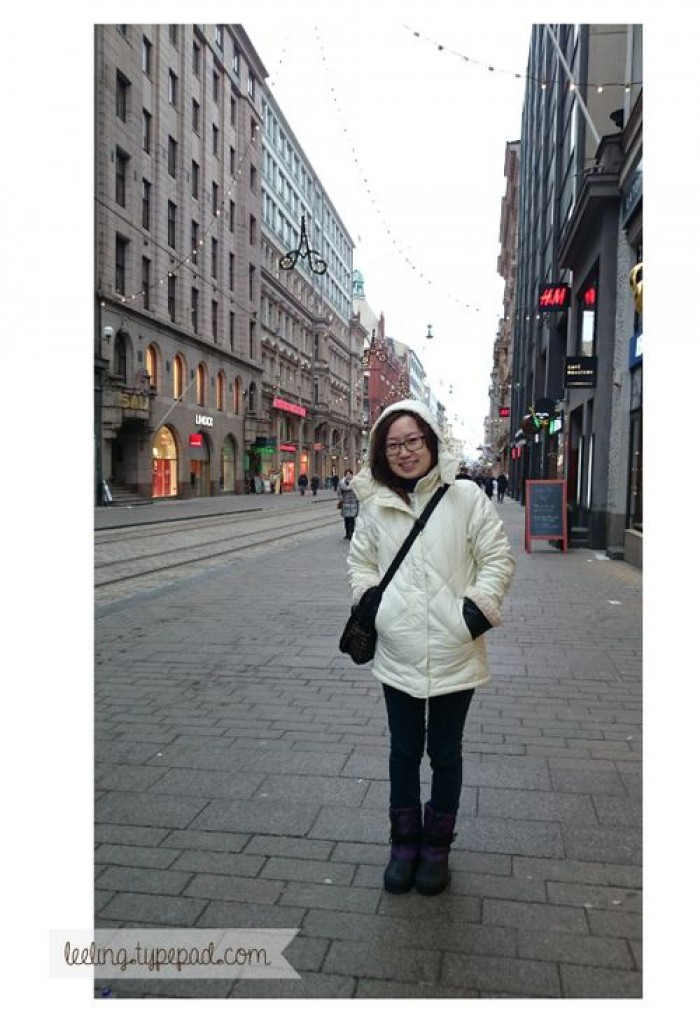 During the last days when we returned to Helsinki from Rovaniemi, all the snow had melted away and gone.
Rovaniemi
We spent most of our days in Rovaniemi as there is where we had the most activities. In the area where we stayed at, it was a rather straight-forward street to explore with shops and restaurants on both sides. During our free time, we strolled on the snow along the street to and fro, trying our best to absorb as much as we could, the beauty of the cold and quiet town.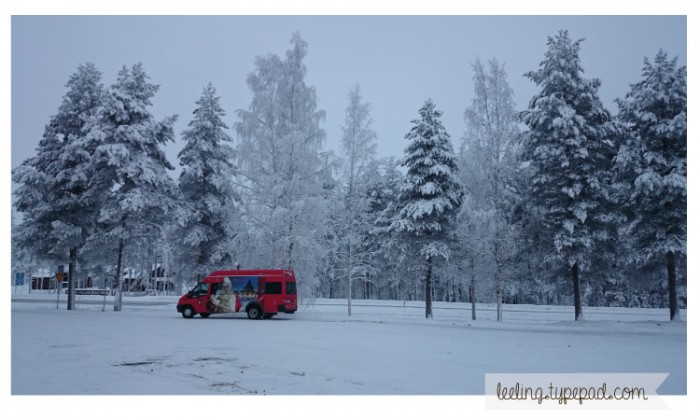 Pine trees were everywhere.
And at the end of the street, we came upon one of the most familiar signs in the world.
Tallinn
Tallinn in Estonia was an optional trip, but most of us grabbed the chance to visit another country during the trip. What excites me more is that we get to travel to Tallinn on my most favourite mode of transport: Cruise!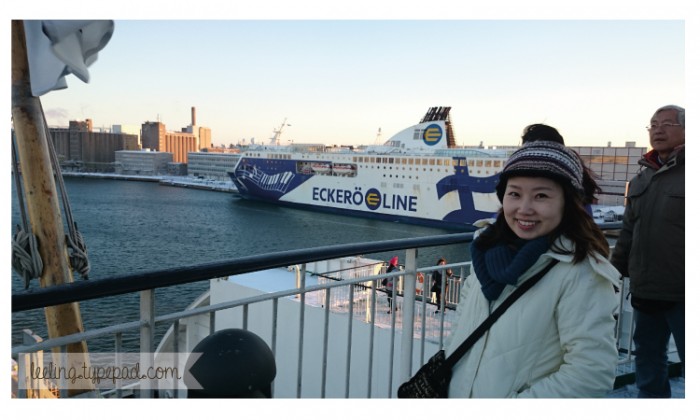 It was just a short half day tour around Tallinn, but fond memories were made to last with their beautiful scenery and even a Christmas market on Christmas Day itself.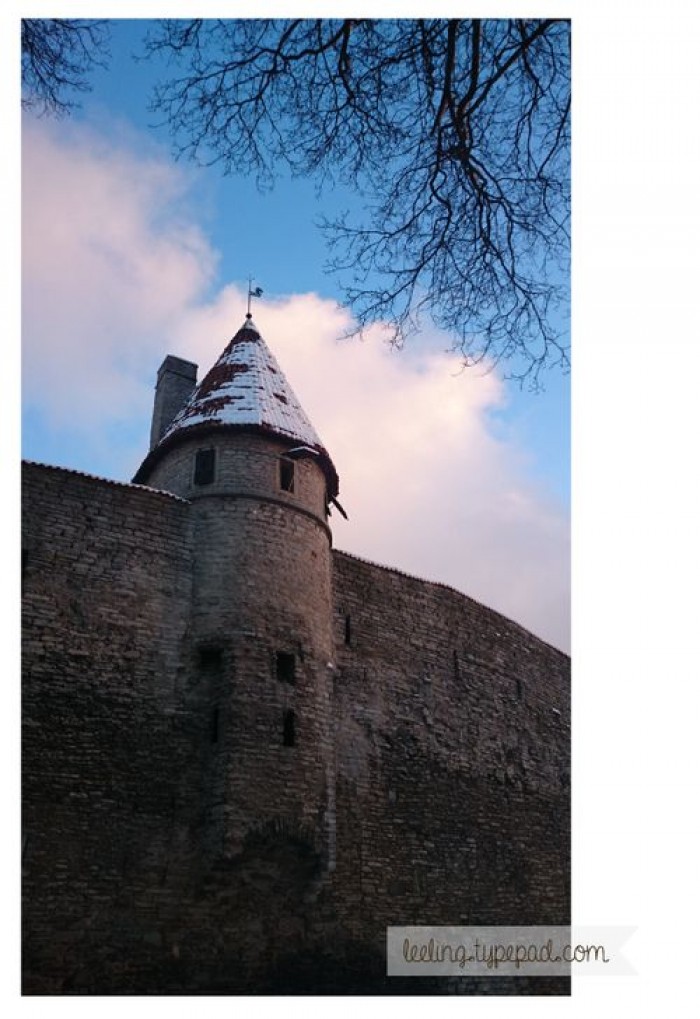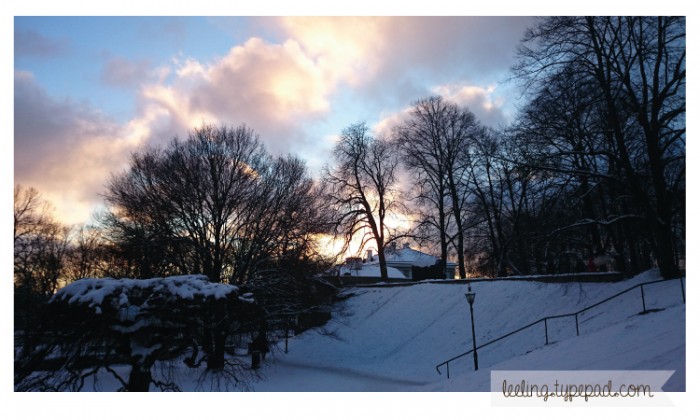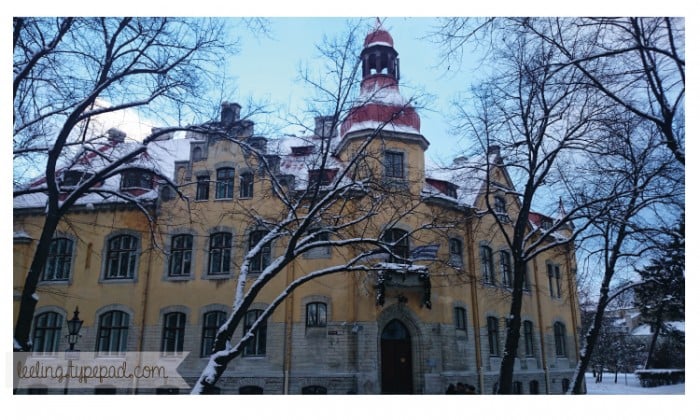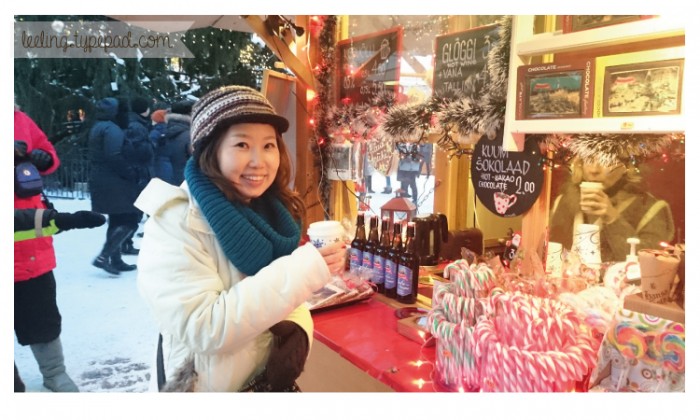 Sipping hot chocolate in the market.
The food
Following a group tour, many of our meals were taken care of in the hotel's restaurants where we were served plenty of meatballs, sausages and salmon which seems to be not exactly an expensive ingredient in their country. For the rest of the days where we got to hunt food ourselves, we came upon some interesting eats.
Upon reaching Helsinki on the first day, we were immediately thrown upon the task of settling our own lunch, which was not exactly easy as it was Christmas Eve and most shops were only operating for half a day. Even our most familiar Mac had its lights off and 'closed' sign up. We wandered in the cold, quietly burying the thought of having to starve on Christmas Eve at the back of our brains until we saw…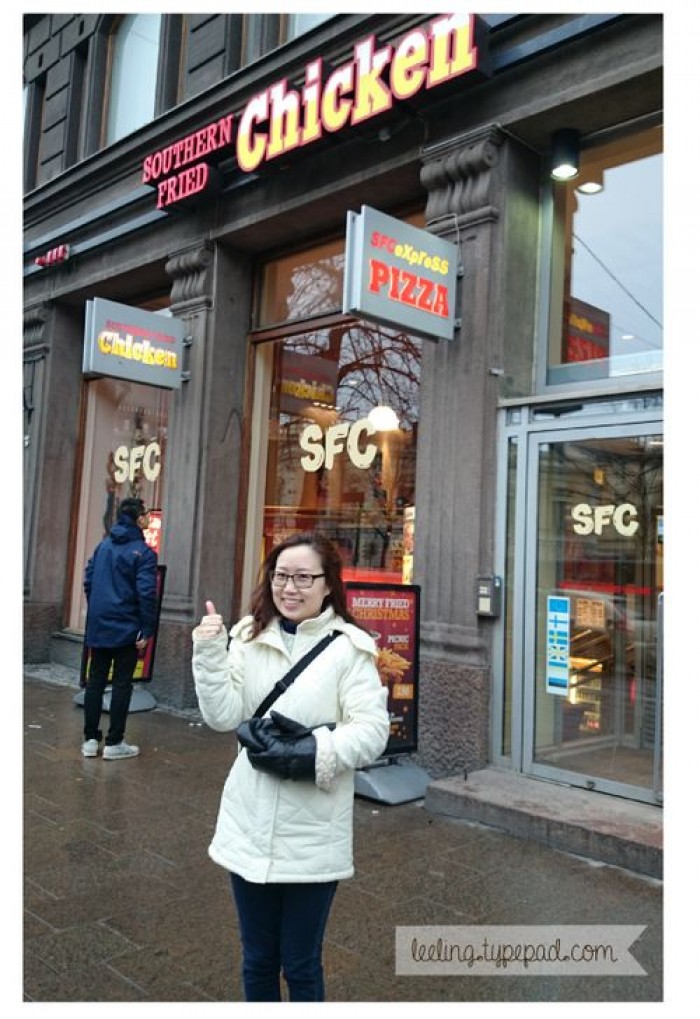 Hey… fried chicken seldom goes wrong especially for hungry people like us at that point in time. And yes, they were so good we actually made a second trip back there on the last day of our trip. Enough said, fried chicken here they are. It was worth mentioning that their rice was surprisingly delicious. We might have missed Singapore food a bit as we thought it tasted similar to our nasi lemak.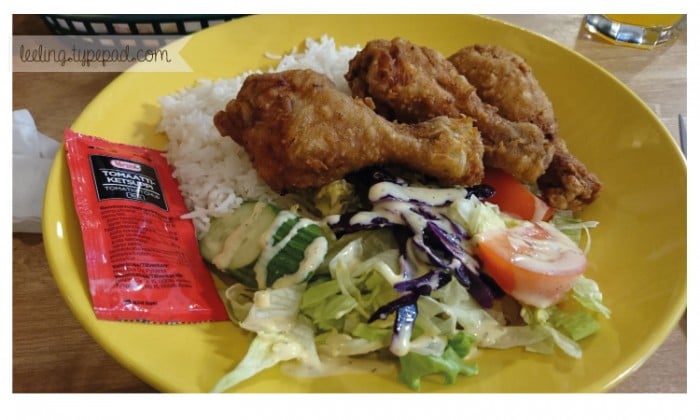 Another meal that left us with lasting memories was dinner at the Arctic Snow Hotel where we stayed in the glass igloo. We were asked to choose the venue and the meal we wanted the day before as all meals in the hotel had to be reserved earlier. We opted for Restaurant Kota for their signature glow-fried salmon dinner to be served in a small, cosy wooden hut just next to the frozen lake.
Soup served in rustic wooden bowls.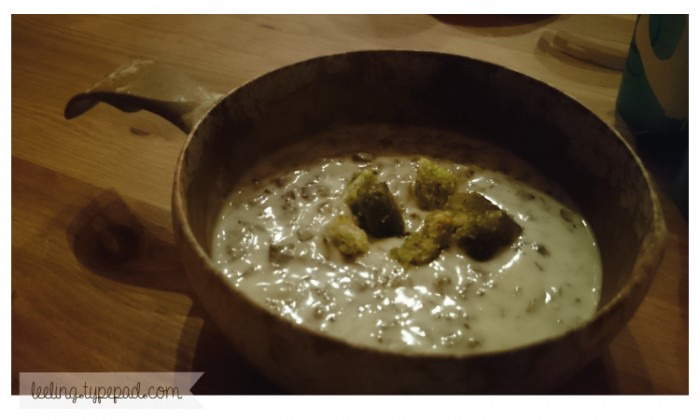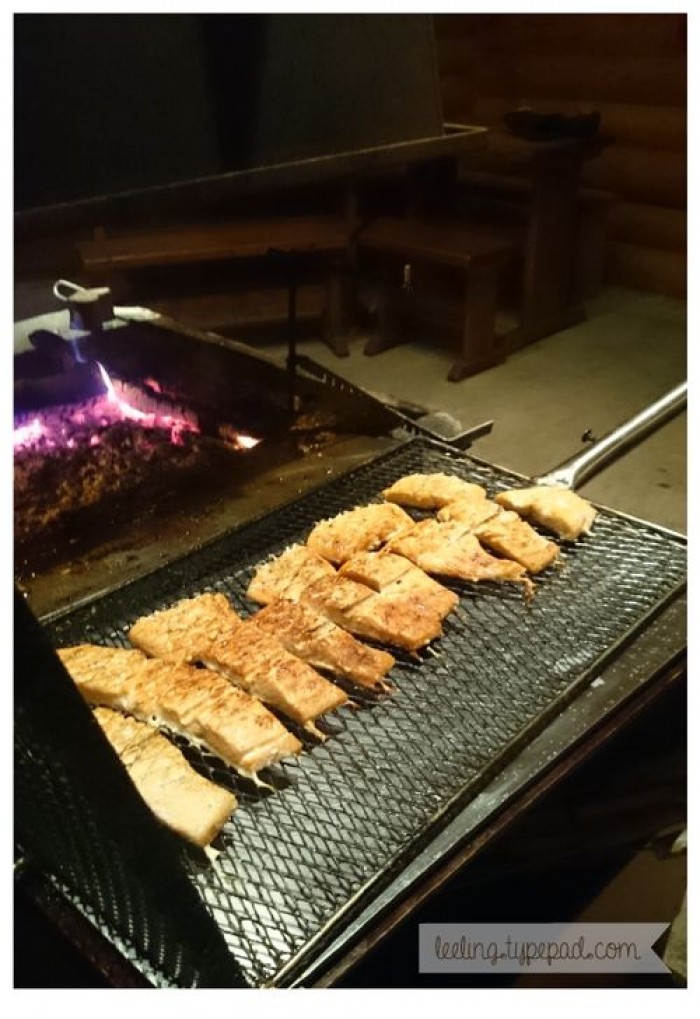 Our salmons looked more ready than ever!
On our last free days in Rovaniemi, we heard about some tour mates trying out the popular restaurant that serve authentic Lappish cuisine and we thought it will be worth trying. Indeed, it was another wonderful meal that we had at Restaurant Nili.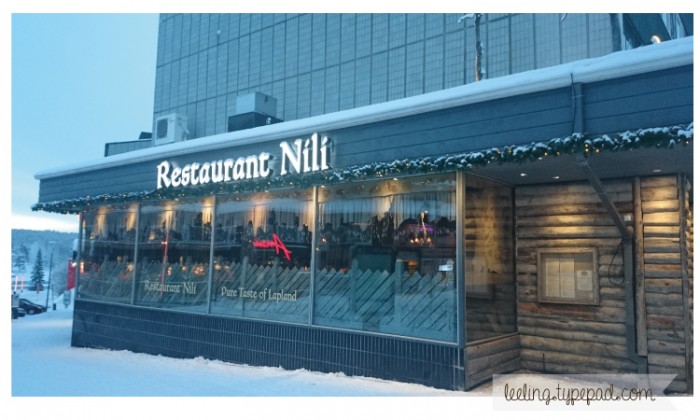 We had heard much about the reindeer meat in Finland and although it didn't seem to be a big favourite for most Chinese, we were keen to try it at least once. So we had the reindeer dish which was in fact rather savoury which we believed was due to the fact that it was minced. Perhaps that helped to neutralise the original strong smell.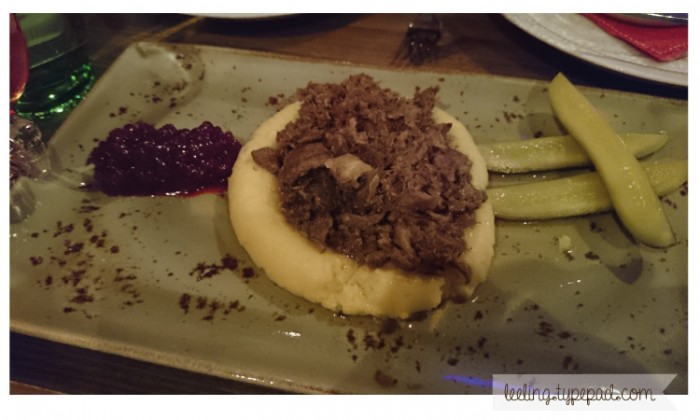 We also had the King crab soup and Lappish cheese as dessert. The soup was undoubtedly good while the dessert was interesting but perhaps not as much appreciated by me. I thought the cheese baked in cinnamon cream tasted oddly like sotong.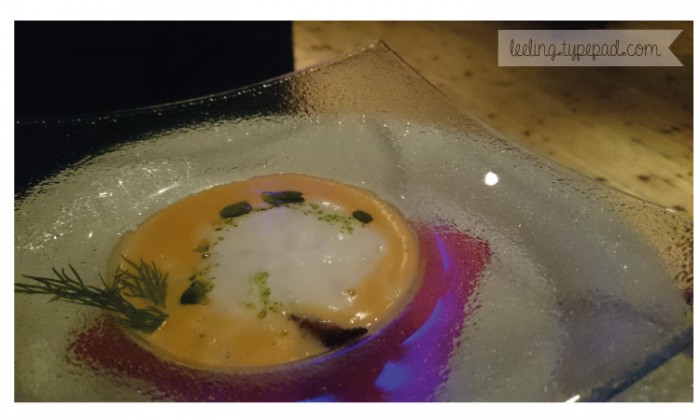 Last but not least, hot chocolate is a common favourite drink in Finland and most restaurants and eateries serve them, much to my delight. It is wonderful to sip them in the cold. We had quite plenty of them throughout the trip but the best was the last one that we had at Helsinki airport before flying back to Singapore.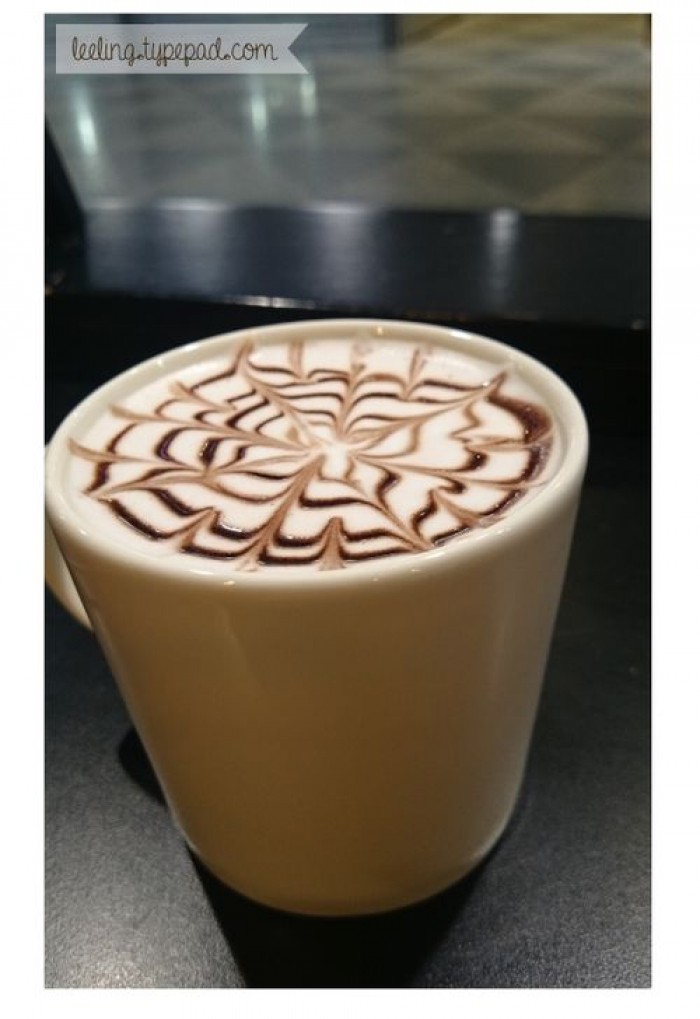 The stay
Following the group tour, we had no say in our accommodation and stayed in Sokos Hotel throughout the trip. The Presidentti Hotel under the Sokos group in Helsinki did not manage to leave much pleasant impression on me with its rather ageing rooms though I heard that they are going through a renovation (a major one, I hope). On the other hand, the Vaakuna Hotel, also under Sokos Hotels, that we stayed in Rovaniemi was modern and relatively new. We were very glad that we stayed in this hotel for most of the time.
Of course, nothing could really beat the glass igloos at the Arctic Snow Hotel, which is one of the highlights and my utmost objective in this trip. There are 15 of them lined in rows of five and we were lucky to get igloo number six which was one of those nearer to the reception and away from the sometimes eerie, dark snow-covered forest.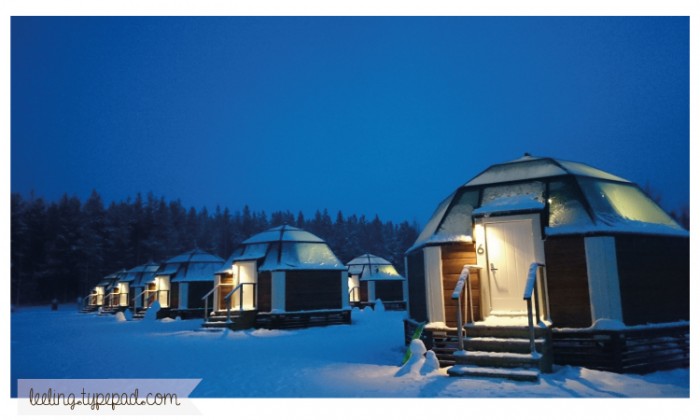 Glass igloos in the night lights.
Also read: Keep the Romantic Fire Burning Inside Finland's Glass Igloo!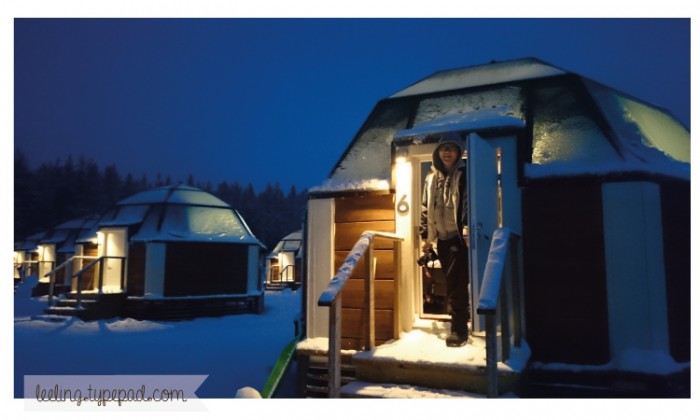 Peeping out from our 'home' that night.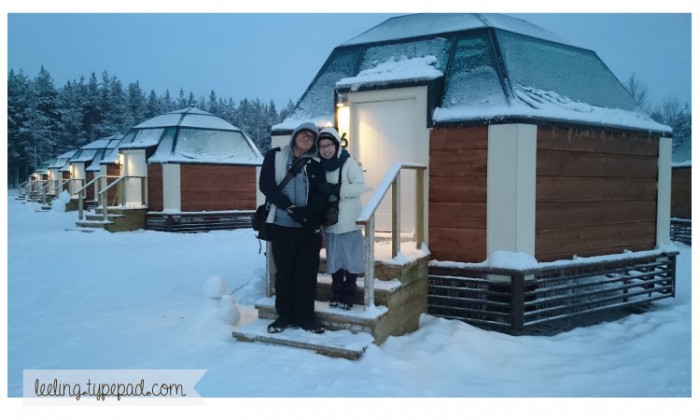 Stepping out into the morning rays.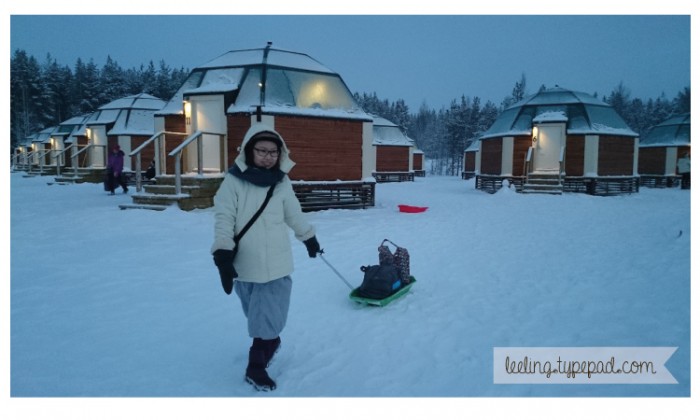 Carrying some heavy stuff? Not a problem in the winter, just pull!
The activities: Husky dog ride, Snowmobile & Reindeer ride
Husky dog ride
One of the many things I love about this tour package was the inclusion of quite a few activities, some of which I may never get a chance to do again. One early morning, we further wrapped ourselves in rented overalls and rubbed shoulders with an experience similar to being an astronaut. We thought we might sweat under the almost ridiculously thick pile of clothing, but it was just fine. And then we were all ready for some fun with furry huskies!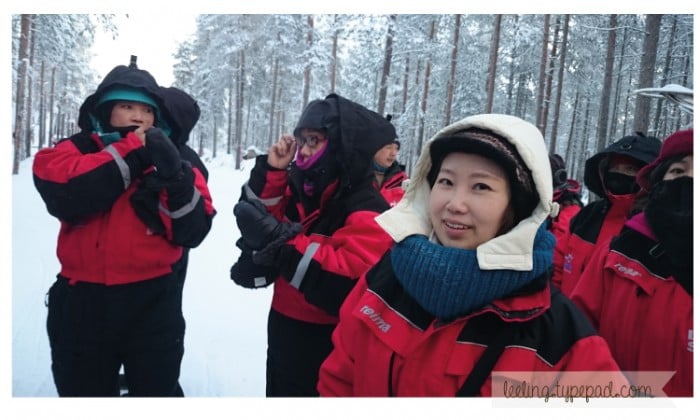 Among my tour mates, I flashed my frozen smile.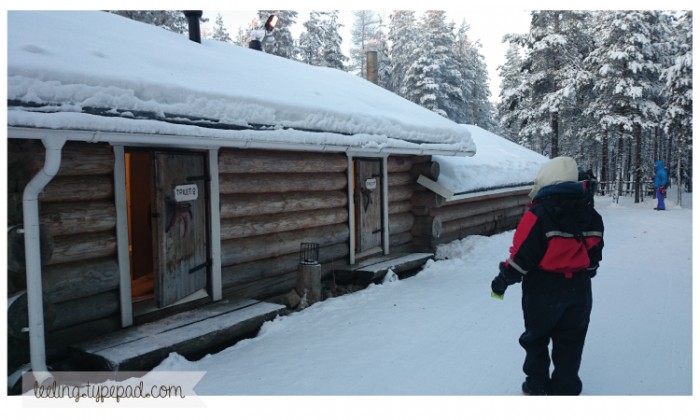 For ladies only: if you are thinking of going to the toilet in this attire, just forget it.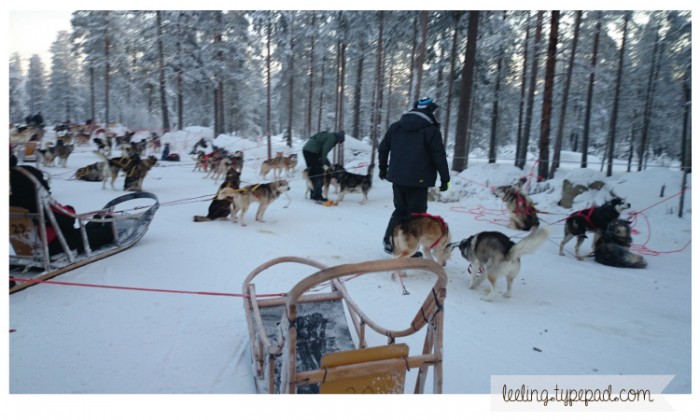 The huskies were all excited for their morning run!
Thanks to tour mate Meng Yee, we got this precious photo below that captured us in the action! Riding the husky required one to be the 'driver', and the other one to be the passenger. Although the instructor mentioned nothing about weight limits, I was rather certain that no husky will take note of my command if I were the driver, given my feather-like body weight. Using his body weight, a driver is able to control the huskies in letting them run, slowing them down or stopping them totally by stepping on the 'brake' attached to the wooden sledge.
It was my (and many others) most favourite activity in fact, though it doesn't look as fabulous and perfect as it was. As we dashed though the jungle among the pine trees, we were greeted by an obvious trail of huskies pee and poo along our route. Not so much of a pleasant sight and smell, but it was all part of nature. Yet it was true I was ready to be slashed by some of them as the sledge went over some bumpy parts. I kept my mouth shut at all times despite my eagerness to grin widely at the rather adventurous journey.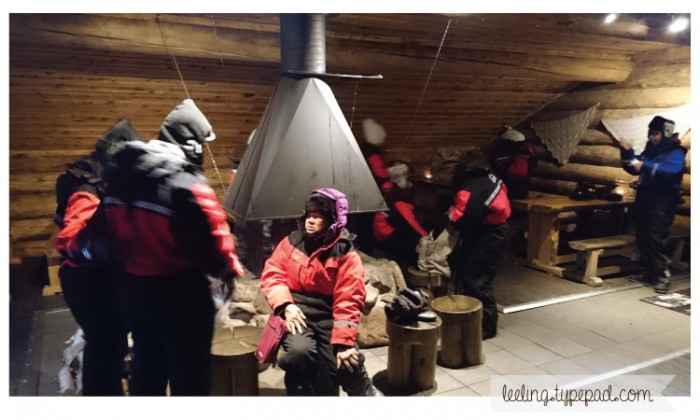 After the ride, we were guided into a small wooden hut to take a breather and some juice and biscuits.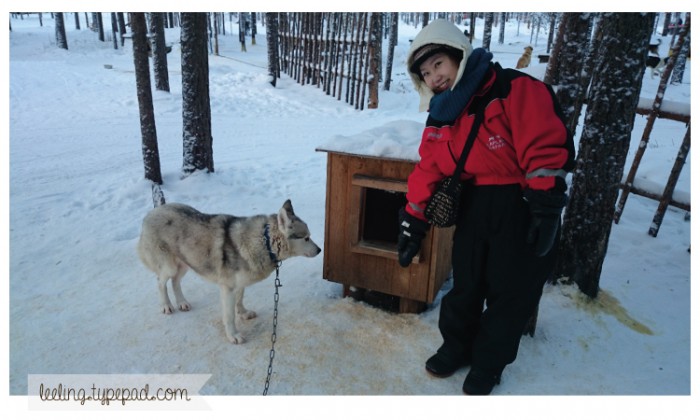 Before it all ended, we mingled with some shy huskies.
Aurora-hunting on snowmobile
On the same day that we had the husky ride, we once again threw on our overalls and got ready to fight the cold in the night. I didn't know if it was a good or bad thing, as it was the coldest night during our entire trip and it was this day we had the most outdoor activity. The temperature dropped to -24 degrees and it was unbearable for me to be out for even just a few minutes.
For our aurora-hunting ride on the snowmobile, we added on face masks and helmets which made movements even more challenging.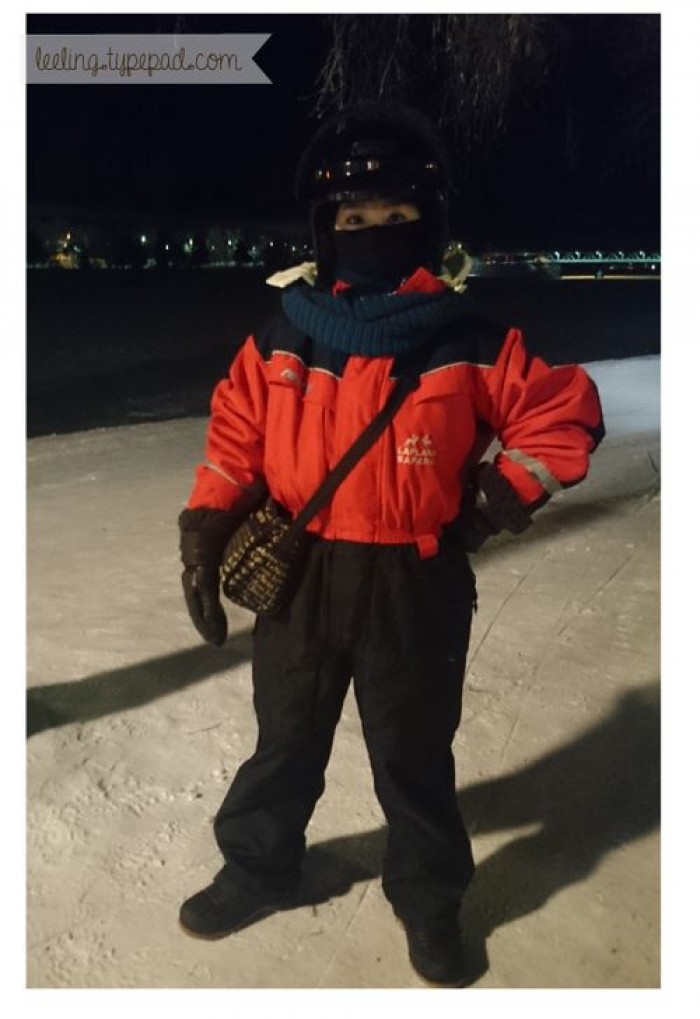 And we were ready to go! It was indeed very memorable as half of the time I wondered if I can make it back as I ignored my dripping nose that dripped all the time and wet half of my face mask. A pity we didn't catch a magnificent sight of the aurora, a slight streak of peeping green from the sky was all we get. Nevertheless, I was more than happy to be able to get back alive.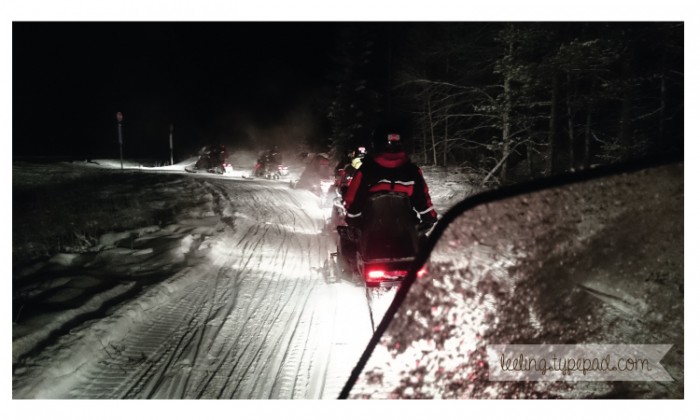 Reindeer ride
I overheard some of the tour mates commenting that the reindeer ride was too slow for them to enjoy. It was true as the reindeer trotted, taking its own sweet time but I really enjoyed myself thoroughly on this very short ride.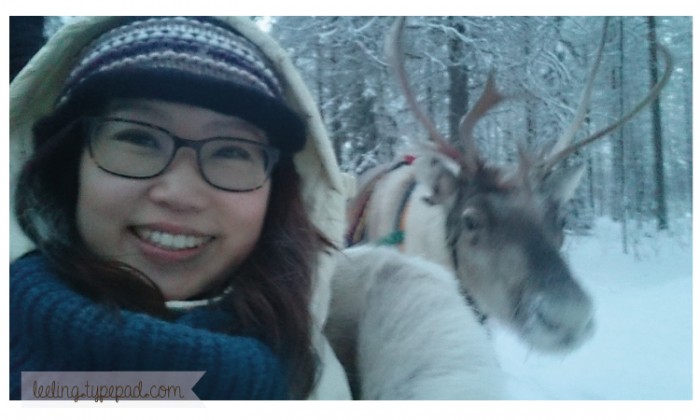 See! The reindeer was just next to me!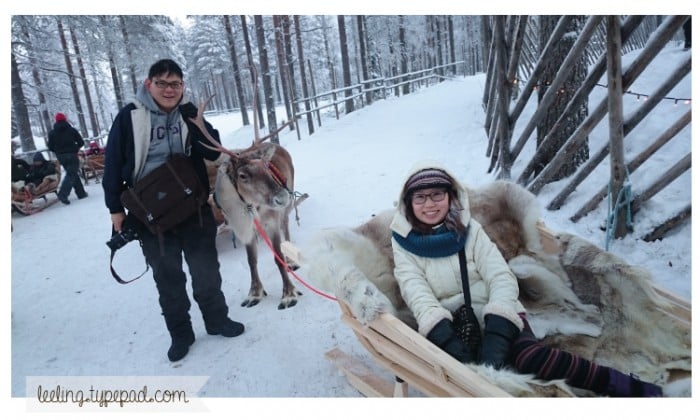 The reindeer were really tame and it was easy to love them.
It was common to spot an open fire in the middle of somewhere and all of us usually flocked over to grab some warmth.
The attractions: Santa Claus Village, Ranua Zoo, Arctic Snow Hotel & Santa Park
Santa Claus Village
Almost a compulsory attraction to visit, Santa Claus Village was where we could hug Santa Claus and chase him for our belated presents. hey!
Also read: Sleep, Dine and Hang Out at Finland's Snow Village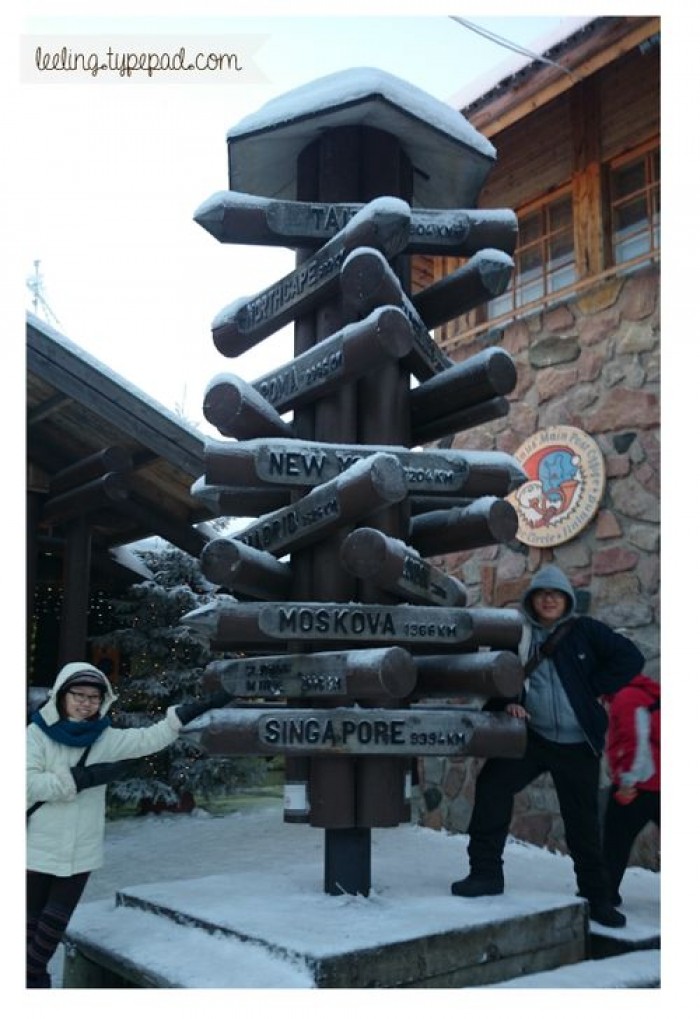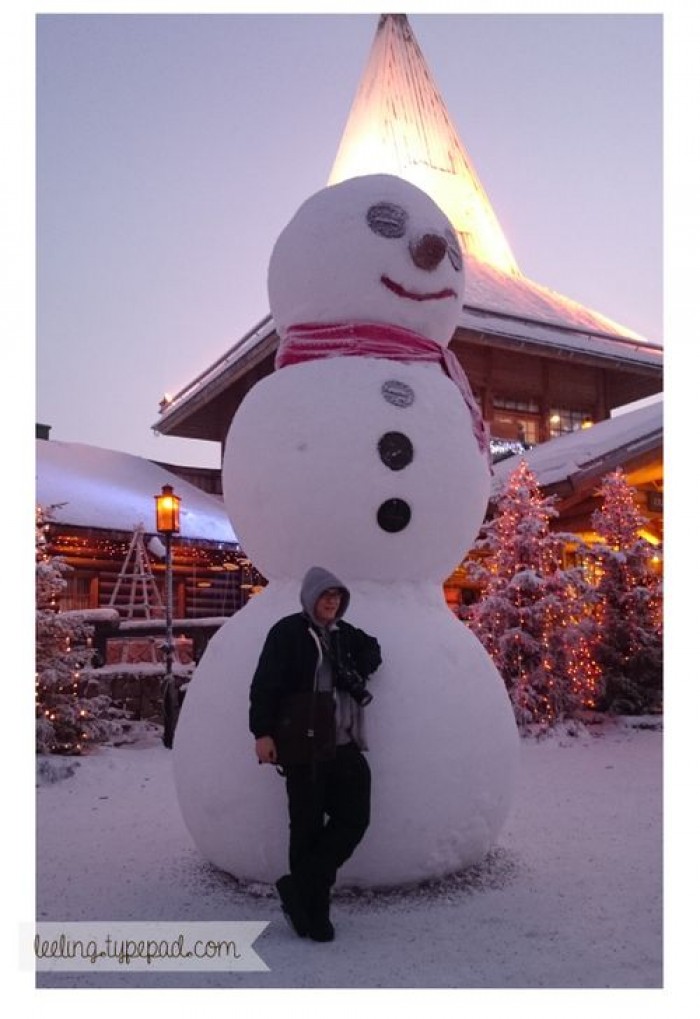 Do you wanna build a snowman? Ok, this one didn't need to be built, I believe.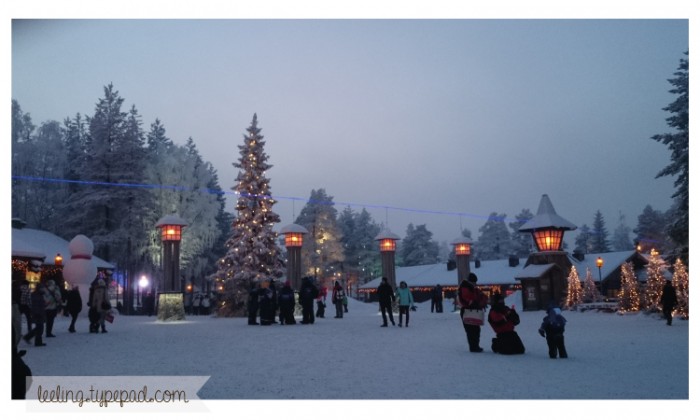 The blue line hanging atop our heads represent the Arctic Circle, so go ahead and cross it, as many times as you like.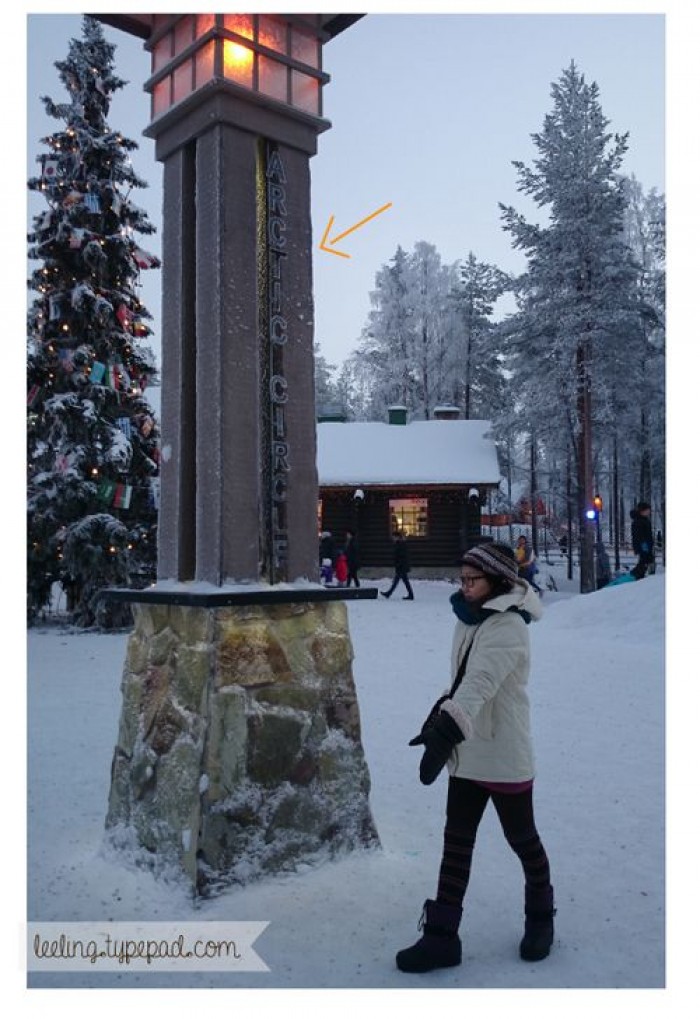 I'm crossing the Arctic Circle!
In the Santa Claus Village, you will find Santa's Post Office which handles letters from all over the world sent to Santa. It was also where we could make some postcards cross half the globe to reach our loved ones.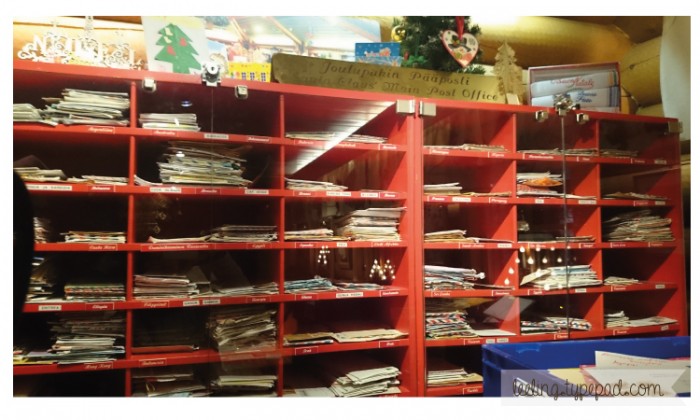 Letters for Santa from all over the world. Spot Singapore!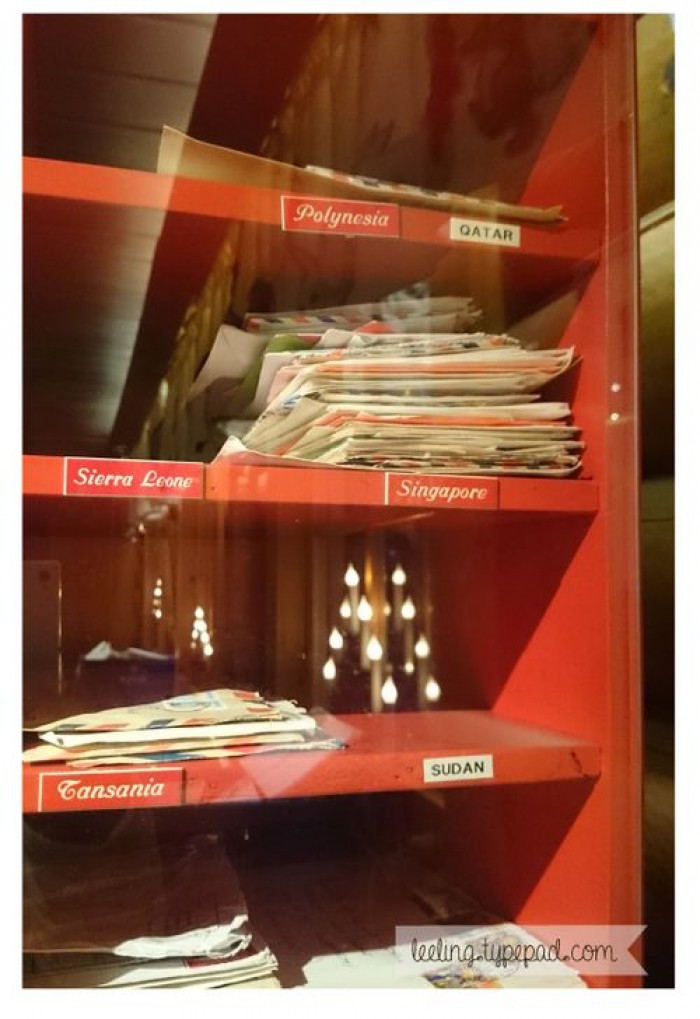 Here it is! Quite a handful.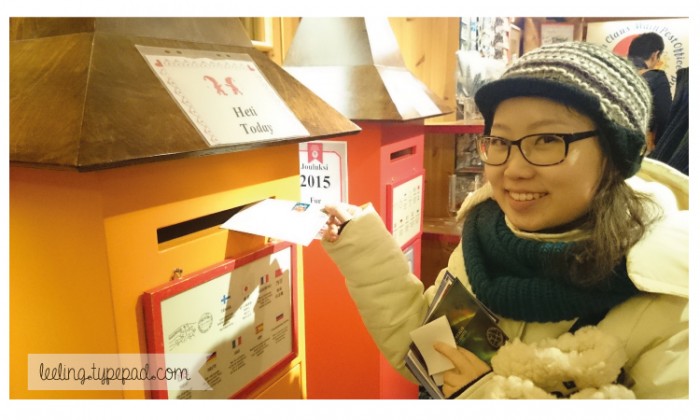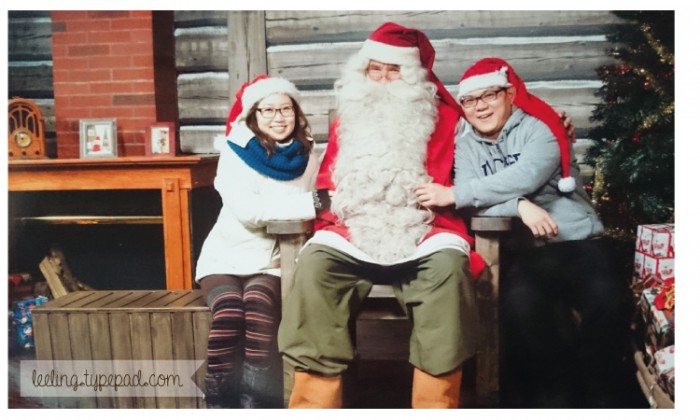 And here is Santa with us!! But why aren't you wearing red pants??
Ranua Zoo
Quite a typical zoo, just that the polar bears here looked more comfortable in their naturally cold habitat.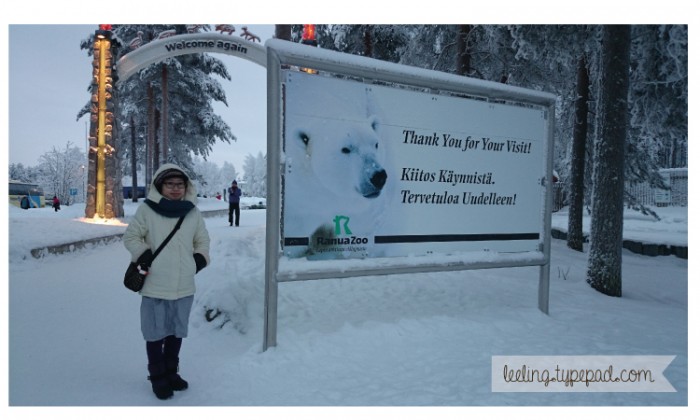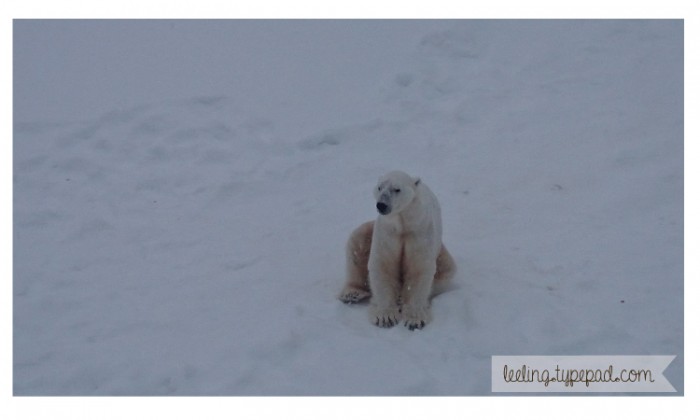 Hey what's up?
Arctic Snow Hotel
This is where we had our glass igloo stay and the Snow Hotel is just beside the igloos. Made of snow and ice, of course, the Snow Hotel features rooms with different themes and we made our way around to see them while making sure that we did not happen to interrupt those who were staying there. Rooms in the Snow Hotel had no doors – just curtains. Additionally, there are no bathrooms as well, which is not too suitable for those who need frequent toilet trips, like me.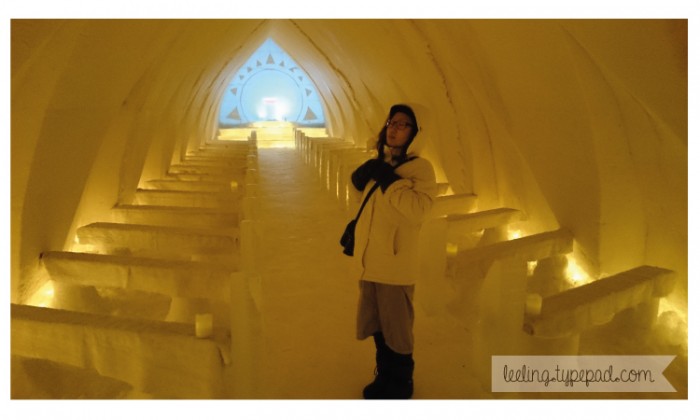 The Ice Chapel.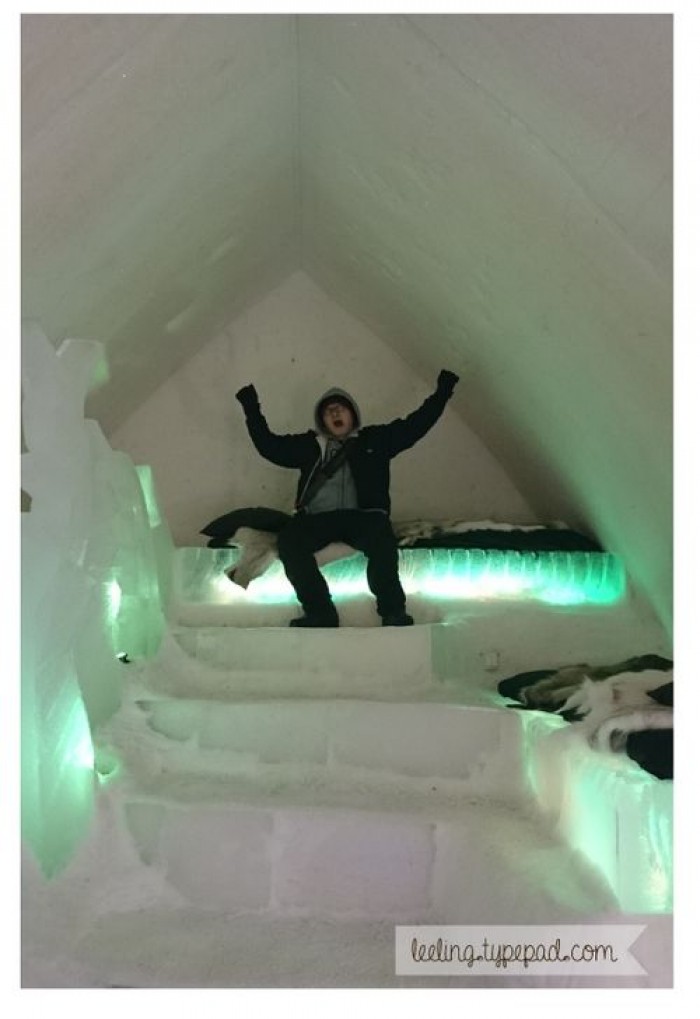 One of the many themed rooms.
Santa Park
It was our free day and a few tour mates and us decided to spend it at Santa Park which was just a short bus ride away. The place was totally indoors and those who didn't like to scramble around in the cold too much found it comforting. As what the name suggests, this theme park is all about Santa and his elves. It may not be as entertaining for adults and two hours should be more than enough to tour the whole place though kids will probably have a great time there.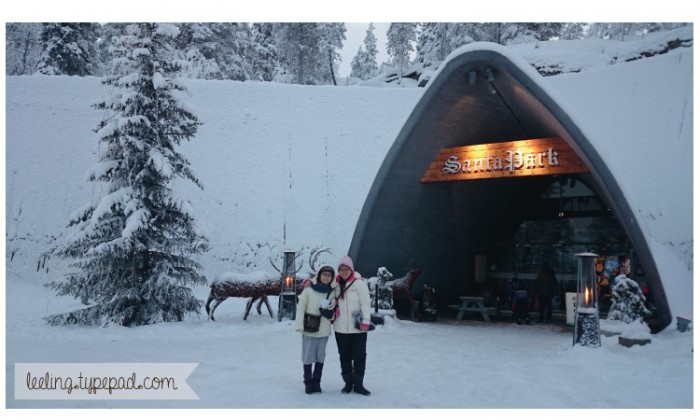 On board the 'magic train'!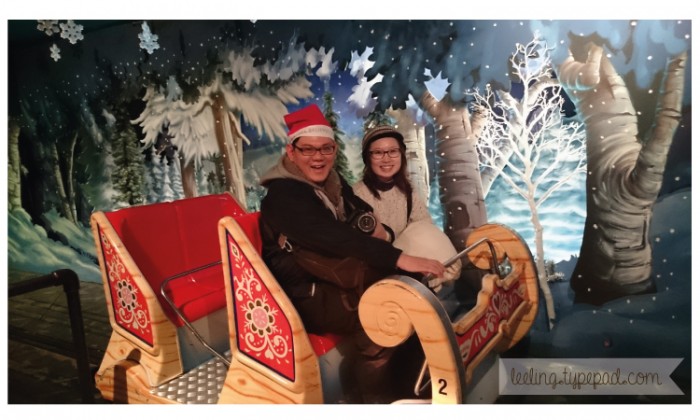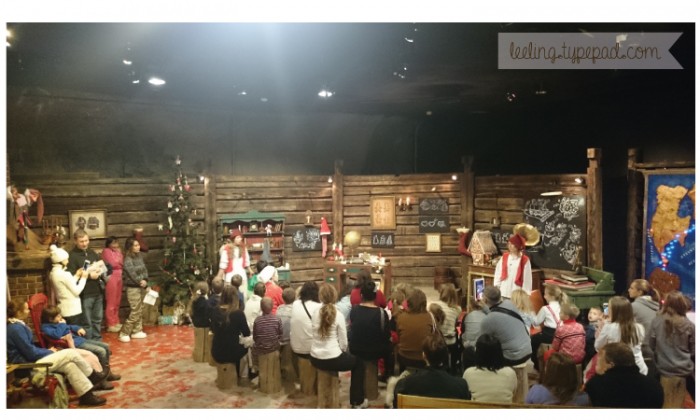 Elves teaching us about elfology.
The Northern Lights
As mentioned earlier, luck was not on our side for catching a glimpse of the Northern Lights as it was snowing quite heavily throughout our five nights in Rovaniemi. On the first night over there, though, we managed to catch a faint touch of green among the cloudy night sky and that was all we had for aurora hunting.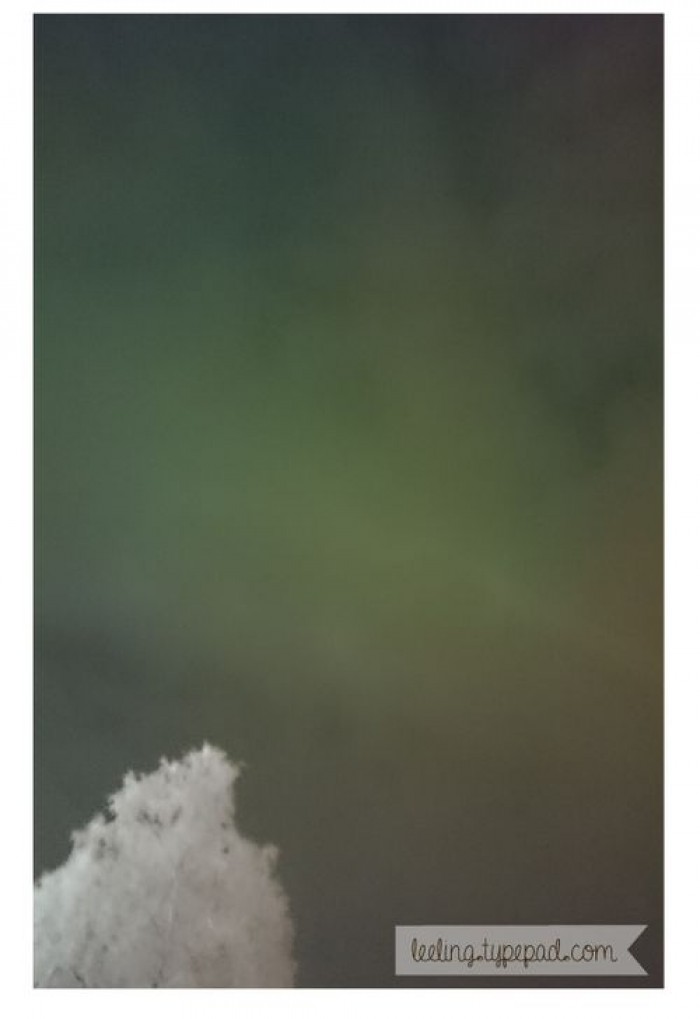 A very long post here but I hope it may be helpful to some who are looking at hunting some aurora or making friends with a reindeer. It was really an amazing trip and we were fortunate to have wonderful tour mates with us as we live our Finland dream.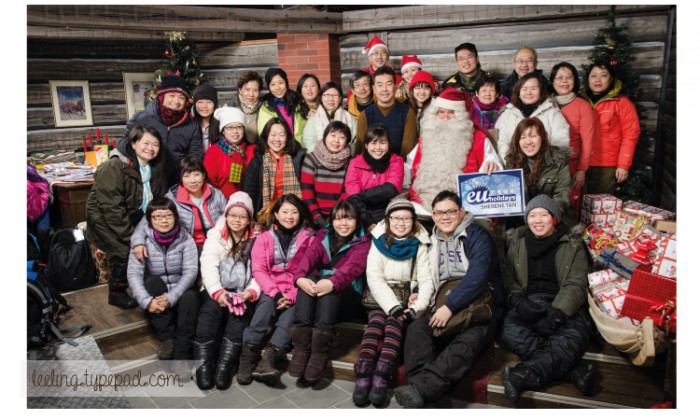 Till then, everyone!