Contributed by Weixian Tan
Melbourne is renowned for being the world's most live-able city. So you can forget about flustering over how to get around and focus all your energy on enjoying the perfect trip around Victoria instead. But before you begin, some essentials:
(i) Hop aboard a SkyBus once you've landed at Melbourne Airport (Tullamarine). This 24/7 service brings you straight into the heart of the city: Southern Cross Station, the major bus and train terminal in the CBD. Alternatively, you can take a Starbus Airport Shuttle, which drops you directly to your chosen accommodation in Melbourne.

(ii) Purchase a myki card from a 7-Eleven store or PTV hub. Though tram services within central Melbourne are free, you will need to tap in and out if you are travelling into a different zone. Start by planning your journey here.

(iii) Make full use of the City Circle Tram (Free Tourist Tram), which covers a majority of the attractions in the city. It operates daily and is guided by an audio announcer. You are free to hop on and off whenever and wherever!
(iv) Car rental services are available at the airport terminal or Southern Cross Station.
Now you're definitely ready to discover all the great activities Victoria and Melbourne have to offer. Here are the top 50 best things to mark off your bucket list.
1. Explore Hosier Lane Street Art
Melbourne is well-known for the graffiti art sprayed along its arcades and lanes. Within the CBD, Hosier Lane Street Art is your spray paint pit stop with some eye-catching art work on display.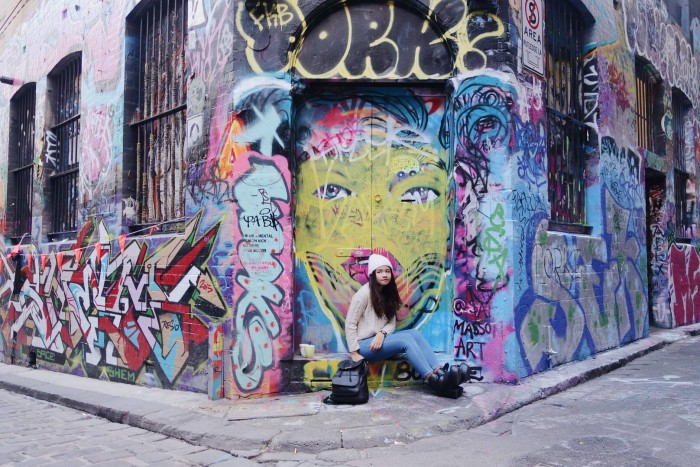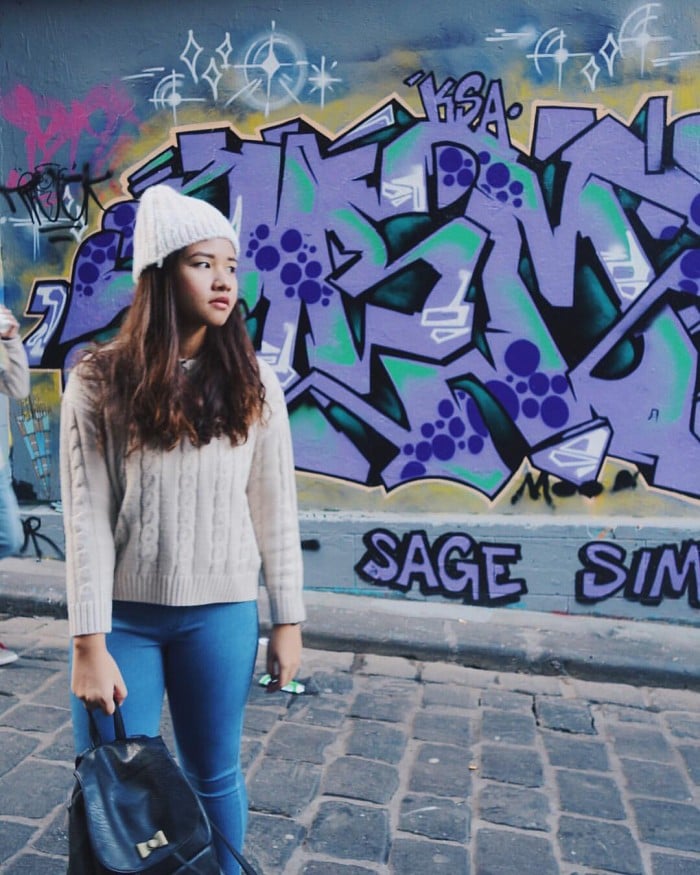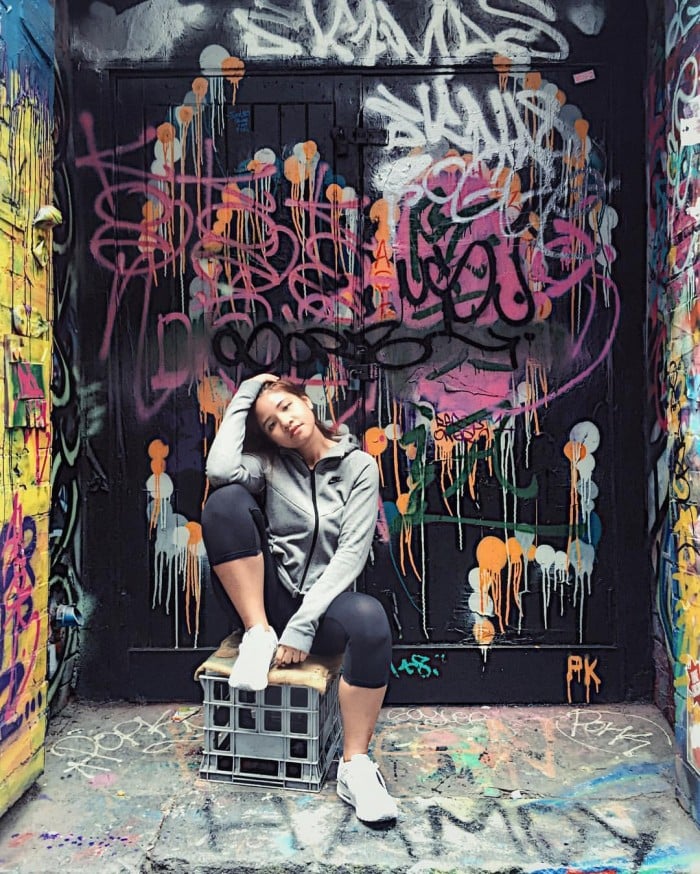 2. Check out the colourful bathing boxes at Brighton Beach
In need of a new profile picture? Brighton Beach has lots of photo opportunities and you can expect to snap Instagram-worthy photos against the iconic technicolour bathing boxes. The beach also boasts arguably the best sunrises and sunsets in Melbourne so you can enjoy a casual stroll along the beachfront and watch the sun cast its dying rays.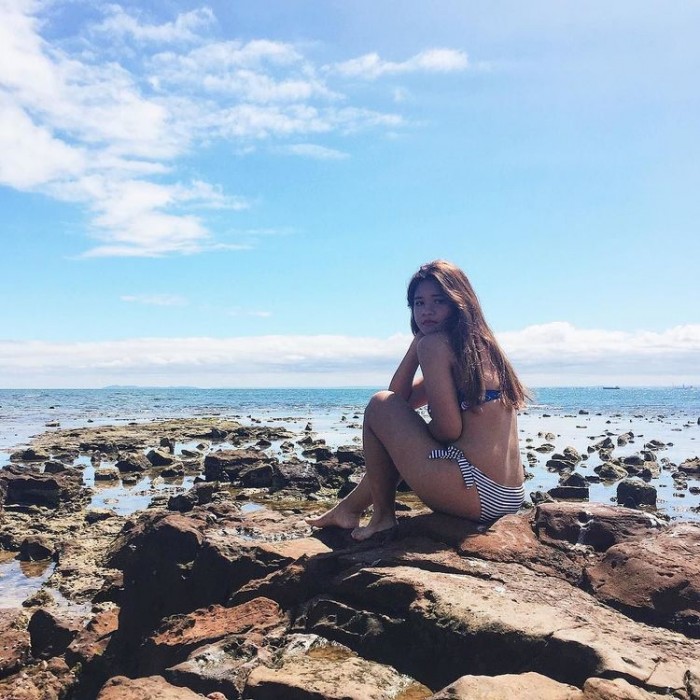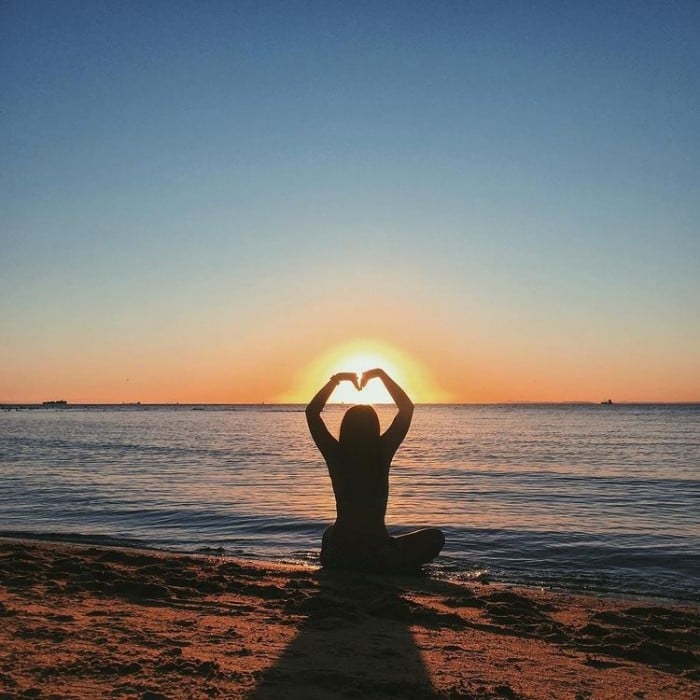 3. Be awed at Pink Salt Water Lake in Westgate Park
What? There's pink lake in Melbourne?! Well yes, you heard me right! Victoria has its very own pink lake situated right under Westgate Bridge. Visit during summer and marvel at this naturally occurring phenomenon where the water runs a deep rose pink. The effect is simply amazing and it is definitely worth a quick stop to snap a few shots before going on your way.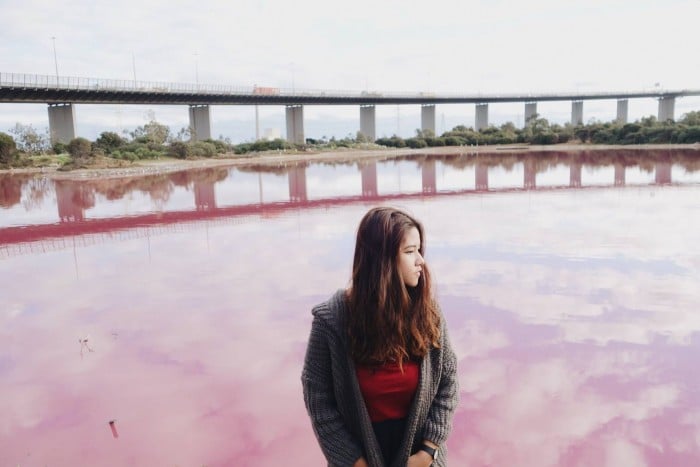 4. Explore East Warburton Redwood Forest
East Warburton has a few hidden gems and Redwood Forest is one of them. Here, you can find rows after rows of towering California Redwood trees. They were planted for experimental purposes and the access to the grounds remains unregulated. You will feel dwarfed by the colossally tall trees as you wind your way through the rainforest.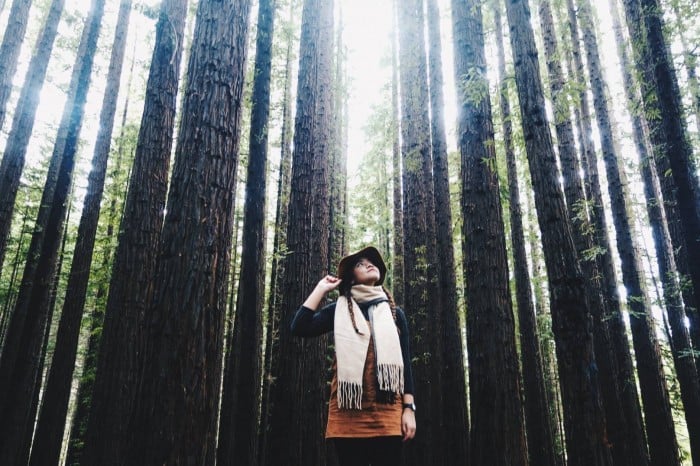 5. Take a walk through Dandenong Ranges National Park
Explore the numerous walking trails in the Dandenong that vary in difficulty. Be sure to equip yourself with a detailed map to plan out the areas to explore before entering the park. Refuel yourself at Miss Marple's Tearoom which serves delectable scones topped with homemade raspberry jam and freshly whipped cream.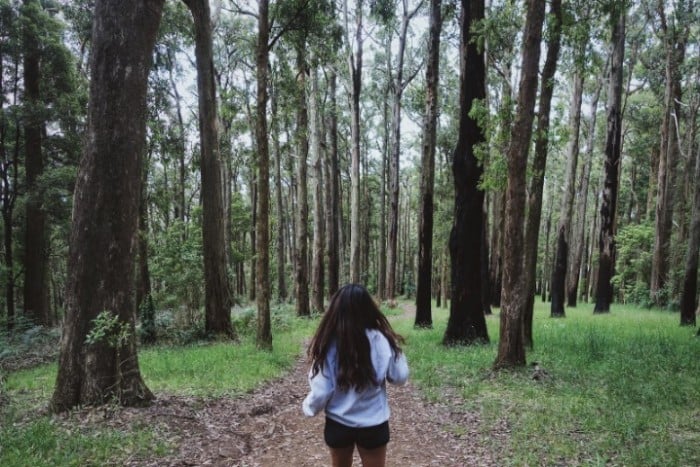 6. Take a panoramic photo of the city skyline at Mount Dandenong Observatory Lookout
Thereafter, you can enjoy a fancy dining experience at SkyHigh Mt Dandenong.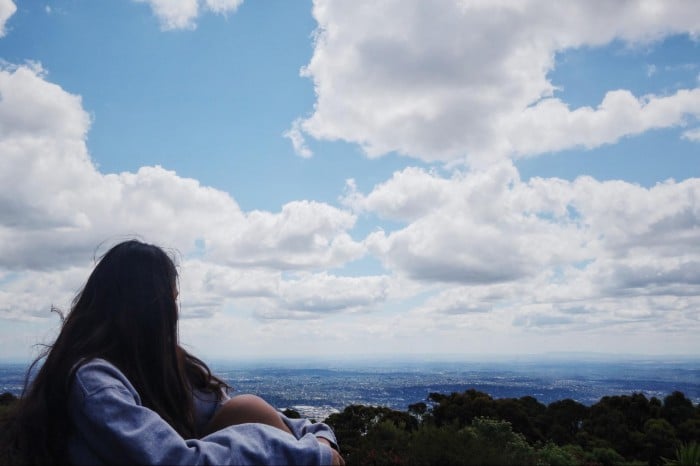 7. Get up close and personal with nature at Wilsons Promontory National Park
Located in the South Gippsland region of Victoria, Wilsons Promontory (also known as The Prom) gives you a great taste of that Aussie bush-camp experience at the Tidal River Campground.
8. Feel on top of the world at Mount Oberon Summit
The hike up to the top starts from Telegraph Saddle Carpark and takes approximately two hours (return). The weather here is unpredictable and can change from calm to stormy at any instant. It is also extremely chilly at the summit, even during summer months. Don't give up though, because you'll be rewarded with a superb view of Tidal River, the coast and offshore islands.  The view was breathtaking and left me speechless. Truly majestic and surreal.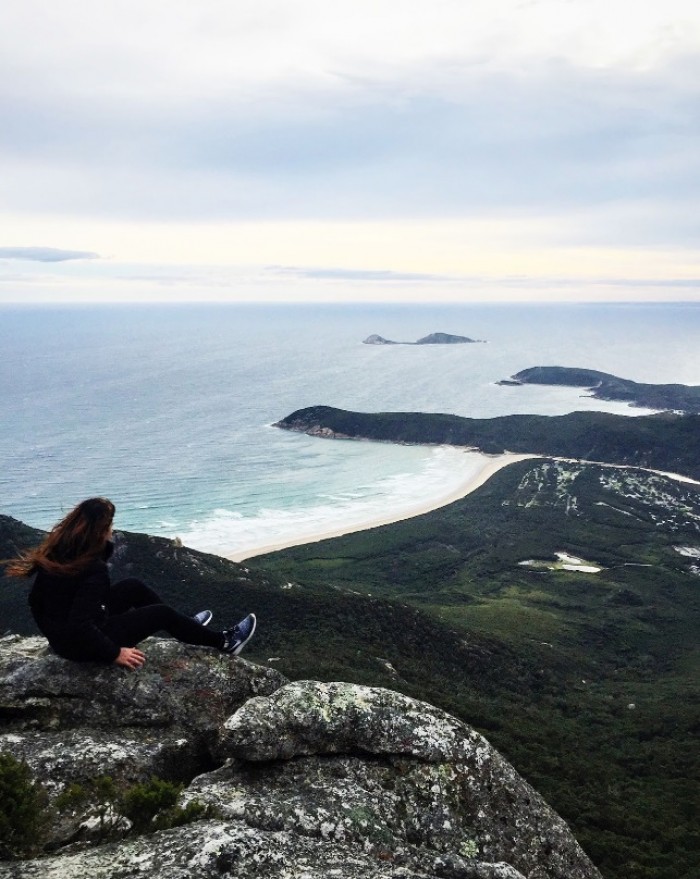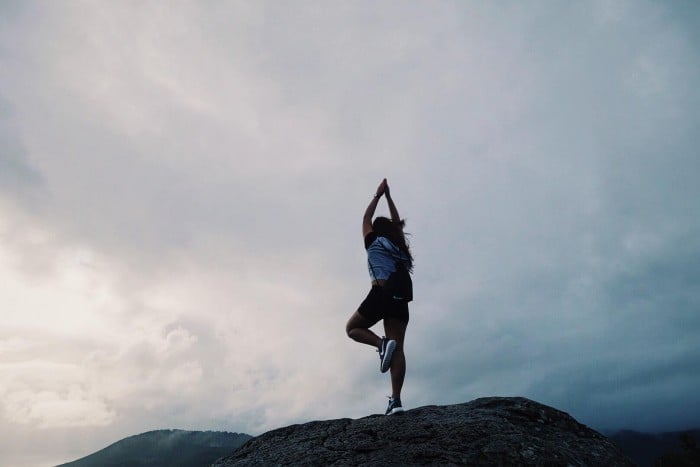 9. Take a walk along Squeaky Beach
Squeaky beach gets its namesake because of the squeaky squishy noise your feet make as you step on the fine white sand.
10. Catch the sunset at Whisky Bay Beach
Whisky Bay Beach has a rock formation similar to the orange lichen-encrusted rocks at Tasmania's Bay of Fires. Definitely worth a look and do stay around to catch the sunset.
Also Read: 17 Breathtaking Photos of Tasmania that Will Make You Pack Your Bags Right Now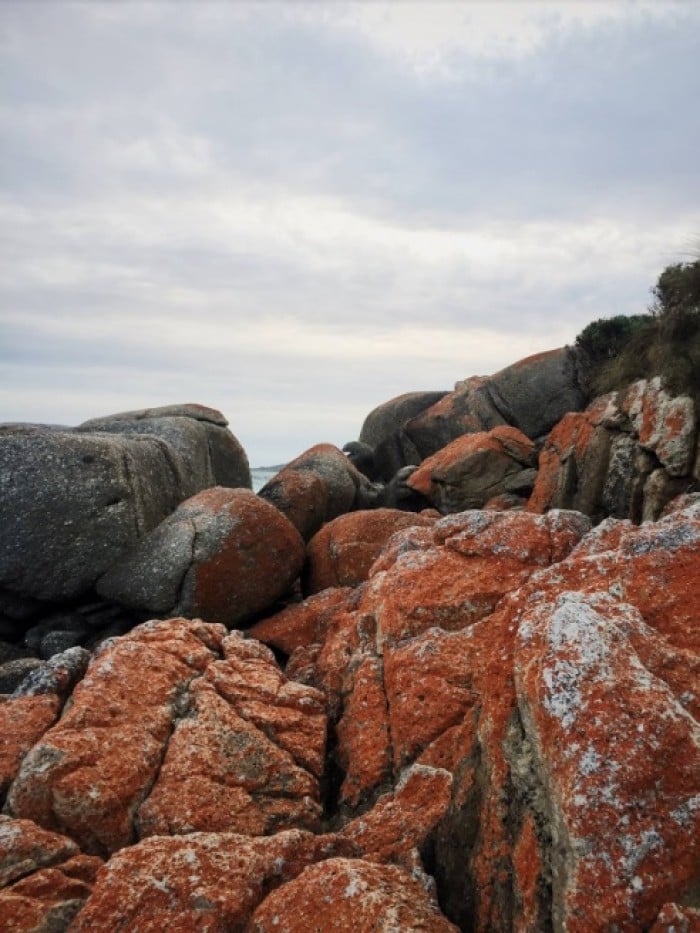 11. Cycle through Melbourne as the local do
This is an adventurous and healthy way to explore the landscape and admire the beauty that the city has to offer. Hire a bike from Rentabike @ Federation Square or use one of the share bikes found around the city. The Hobson Bay Coastal Trail winds 23km long and treats you to breathtaking views of the city skyline as well as the picturesque wetlands, bays and beaches. The trail is easily navigable and will bring you through Williamstown Foreshore, Williamstown Beach, Jawbone Marine Sanctuary, Kororoit Creek, Cheetham Wetlands and concludes at Altona Dog Beach. Thereafter, catch a train back from Altona Station to Flinders Street Station. (Bikes can be carried freely on the metropolitan trains.) Prepare to have your mind blown by the epic scenery along the way.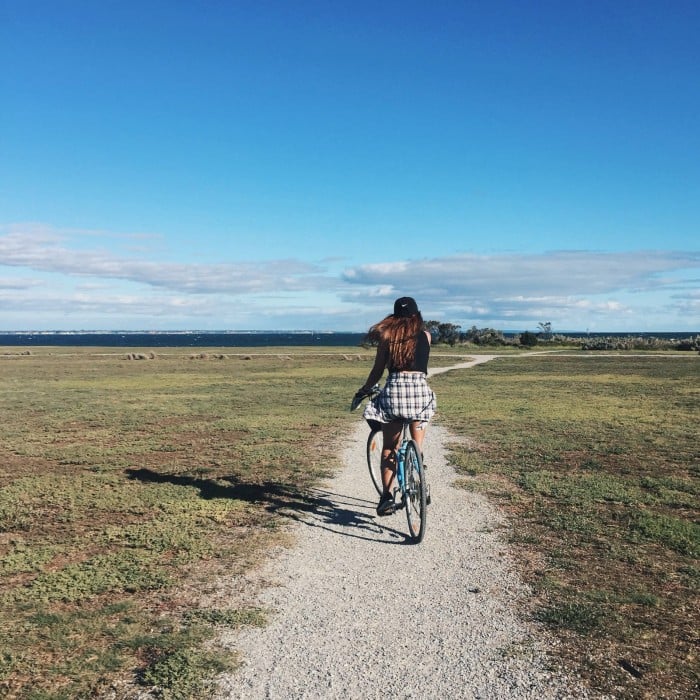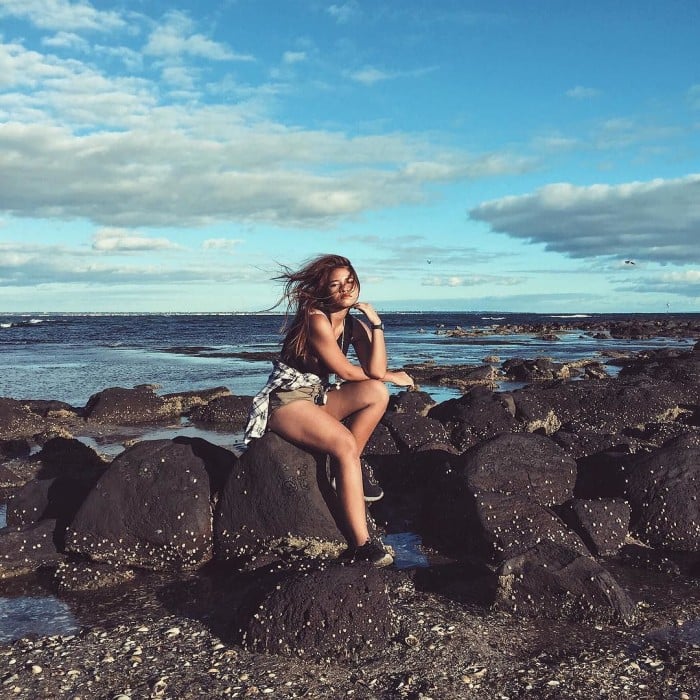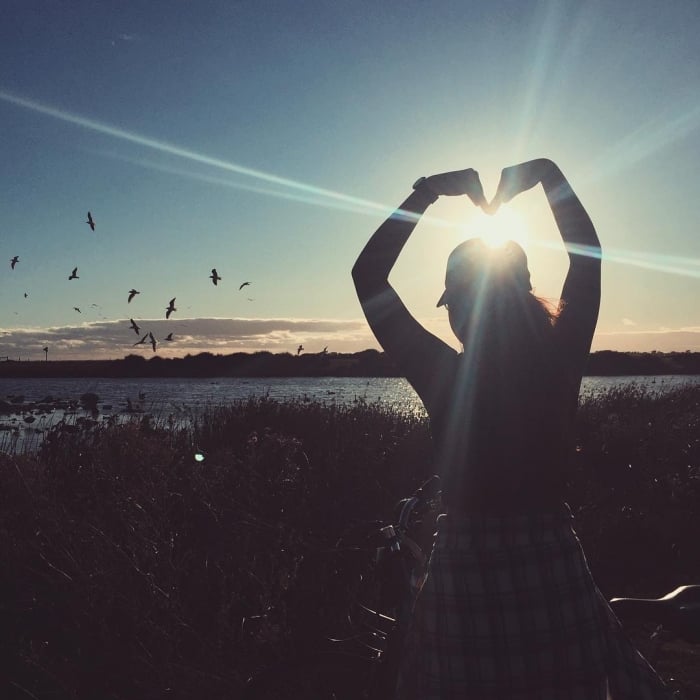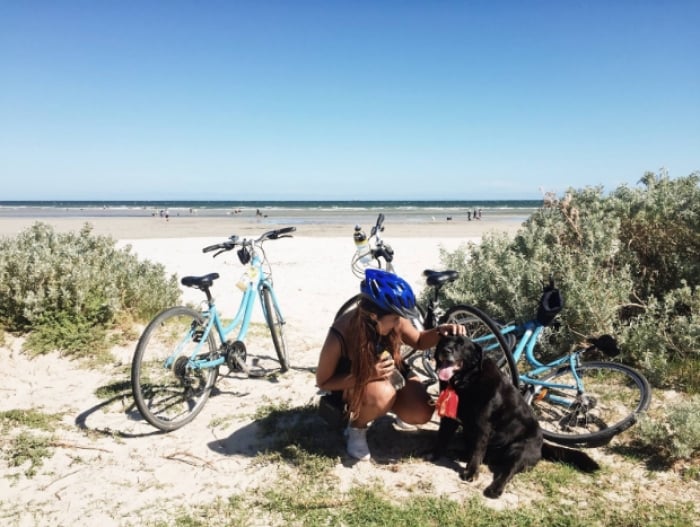 12. Challenge yourself with Fort Nepean Walk
Stretching 7km (return) long, the trail starts from Gunners Carpark and allows you to discover the early settlement ruins and enjoy stunning views of Port Phillip Bay and the Bass Strait. Alternatively, you can hire a bike from Point Nepean Information Centre or catch a Point Nepean Shuttle Service. Fun fact:  The first shots fired by Australia in World Wars I and II were fired from here.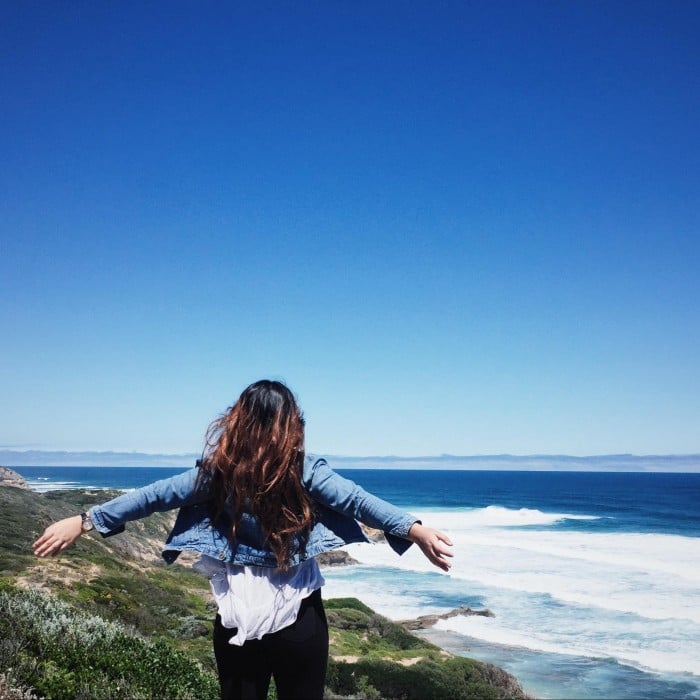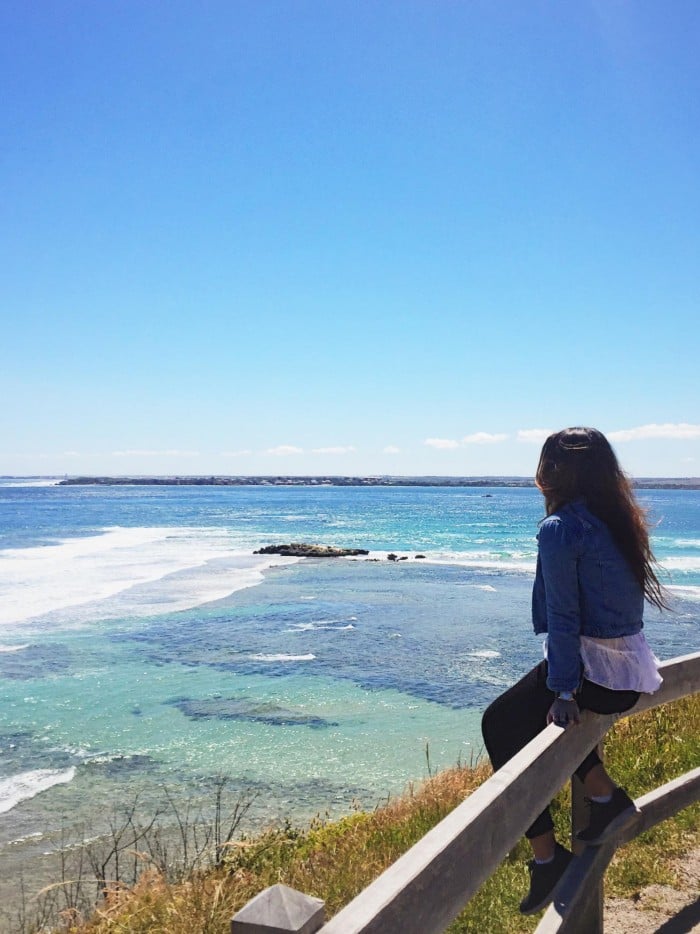 13. Put the Grampians National Park on your bucket list
With many scenic walks through the beautiful mountain ranges, Grampians National Park is definitely one of the destinations you wouldn't want to miss.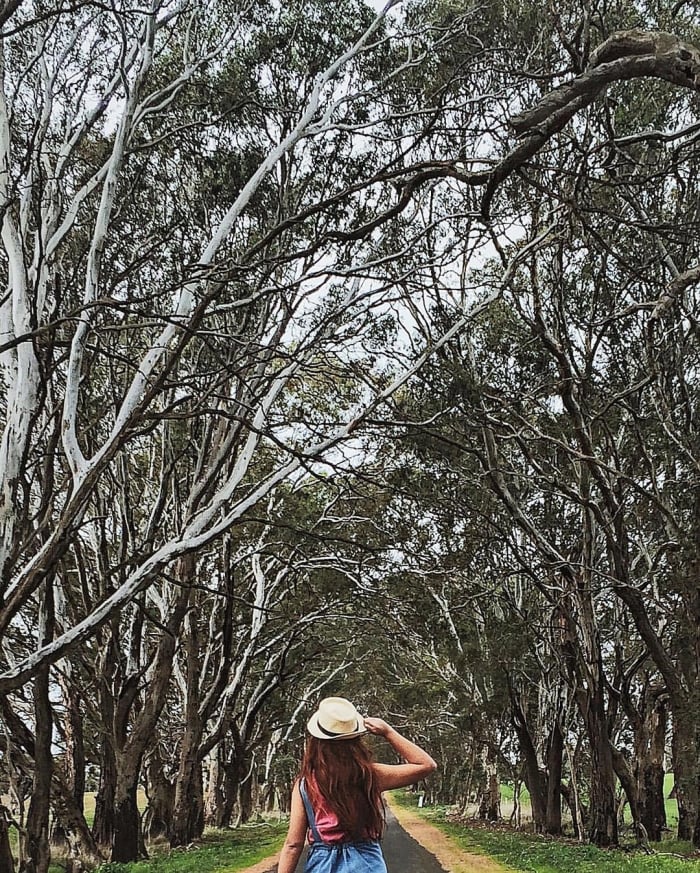 14. Chilling at The Balconies
The Balconies is formerly known as the Jaws of Death. Survive a relatively easy 2km walk (return) from the Reed Lookout Carpark to enjoy spectacular views over Victoria Valley.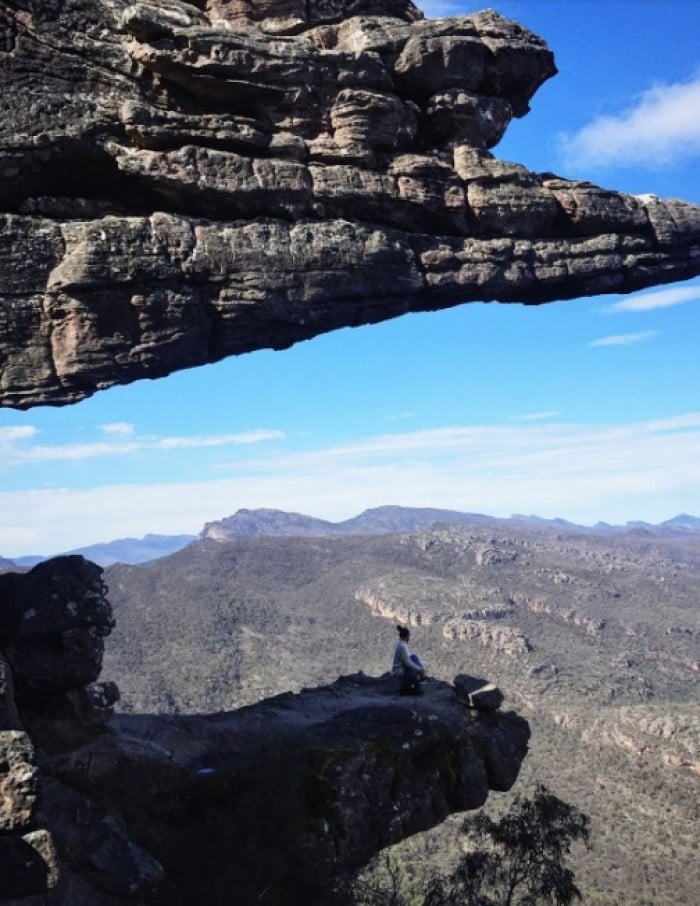 15. Challenge yourself up Mount William
Mount William (also known as Mount Duwil) is the highest point within Grampians National Park. Though the 3.6km climb (return) from Mt William carpark is strenuously steep, you will be rewarded with a jaw-dropping 360-degree view of the mountain ranges. Note: A blanket of snow often shrouds the mountain over winter.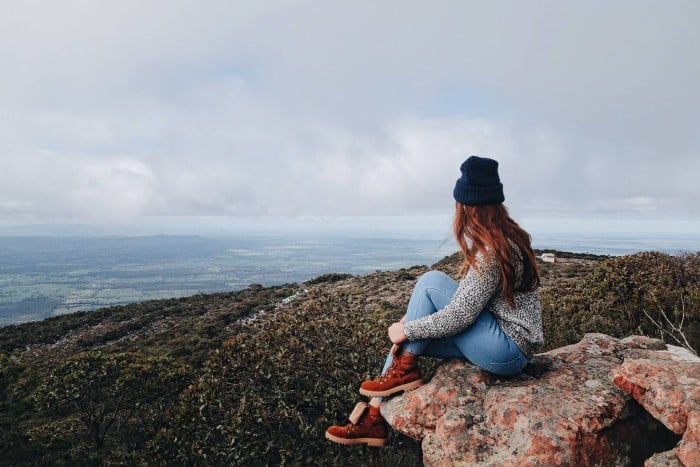 16. Admire the Mackenzie Falls
From the Mackenzie Falls Carpark,  you can descend to the bottom of the falls in an approximately 2km (return) walk. But be sure to pack along appropriate footwear because the rocks get pretty slippery.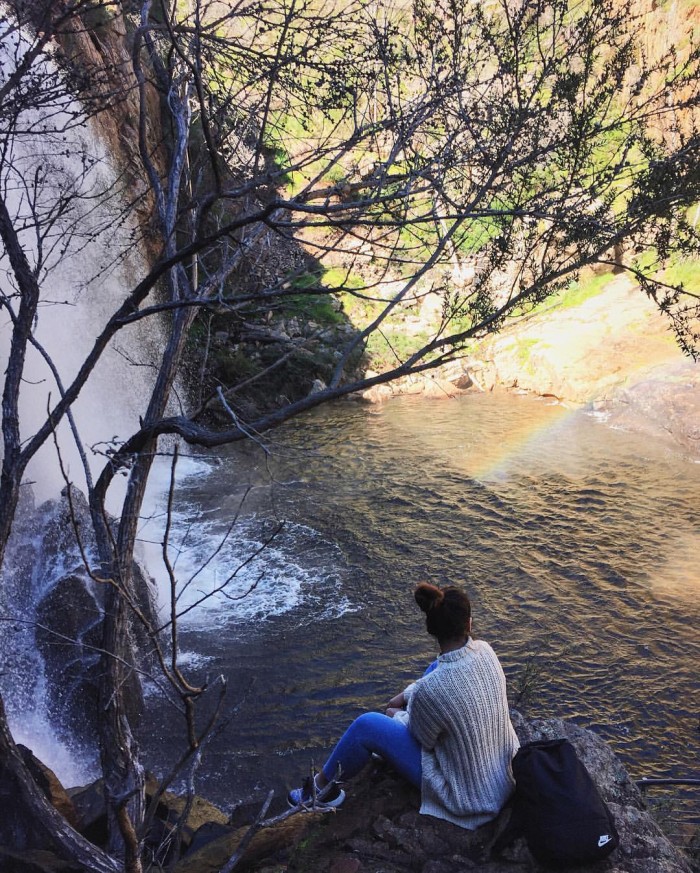 17. Watch the gorgeous sunset from Boronia Peak
This 6.6km (return) walk begins from Tandara Road Carpark. Though easy at the start, the trail becomes progressively rockier and harder to climb. But press on and you'll be rewarded with a majestic view of Lake Fyans and the glorious sunset over Fyans Valley.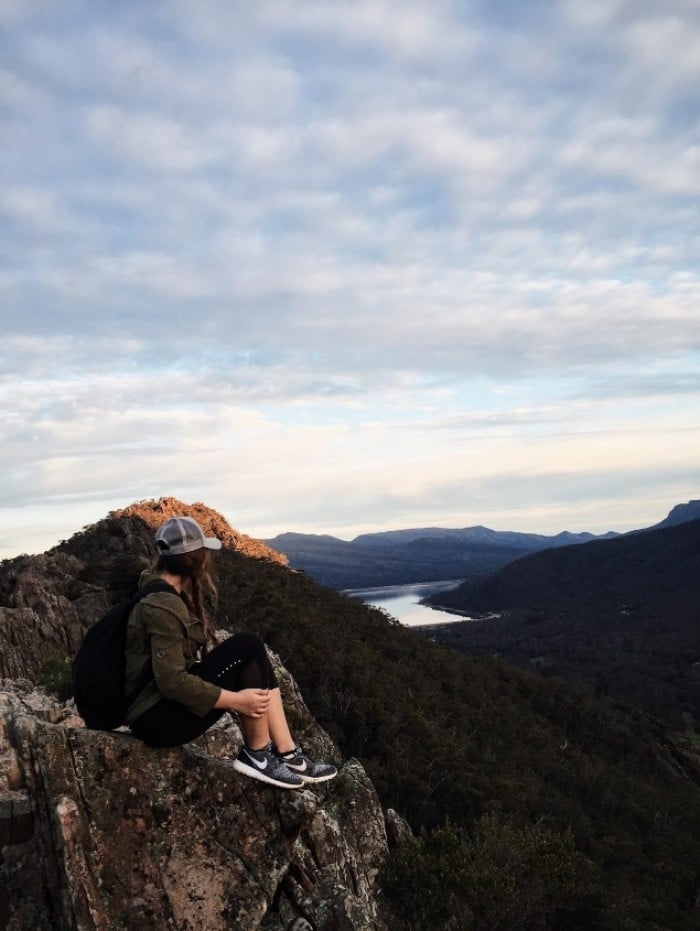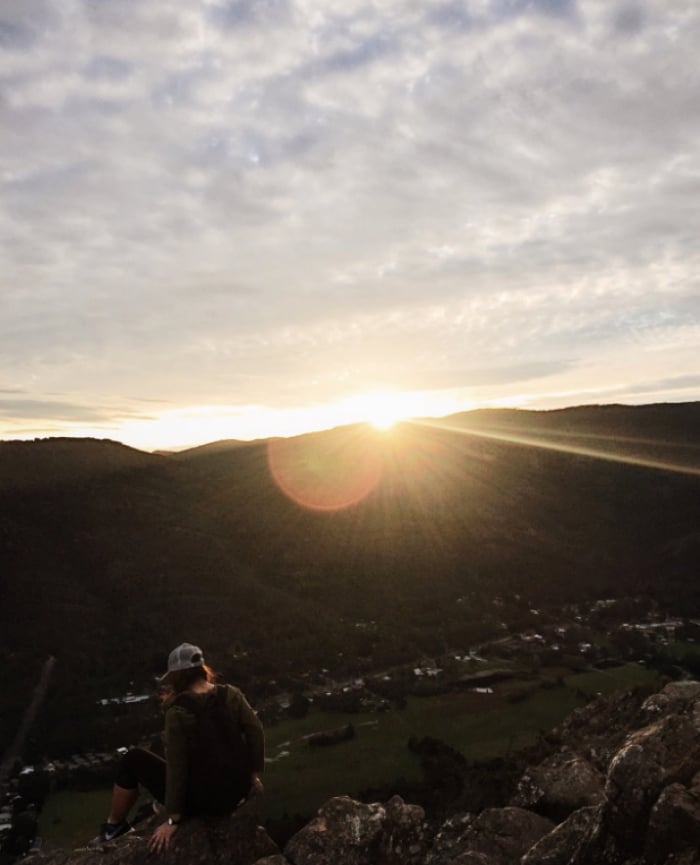 18. Make friends with kangaroos
Just hope they don't punch you!
19. Get ready to have your mind blown at Blue Lake
Though Blue Lake is not in Victoria per se, it is located right by the border of South Australia and just an easy two-hour drive from The Grampians. Do it from the gram!
20. Explore the Great Ocean Road
Drive along this scenic route and take in all the amazing highlights dotted along the way. The ones you definitely have to stop for are the Twelve Apostles, Loch Ard Gorge, London Arch and The Grotto.
21. Walk through Royal Arcade
Nestled in the heart of the city is this regal Parisian-styled shopping arcade. You can access it through Bourke Street Mall, Little Collins or Elizabeth Street. Live the extravagant life with a classy high tea session at Hopetoun Tea Rooms. Avoid rush hours though, as the place is often packed and queues get frustratingly long.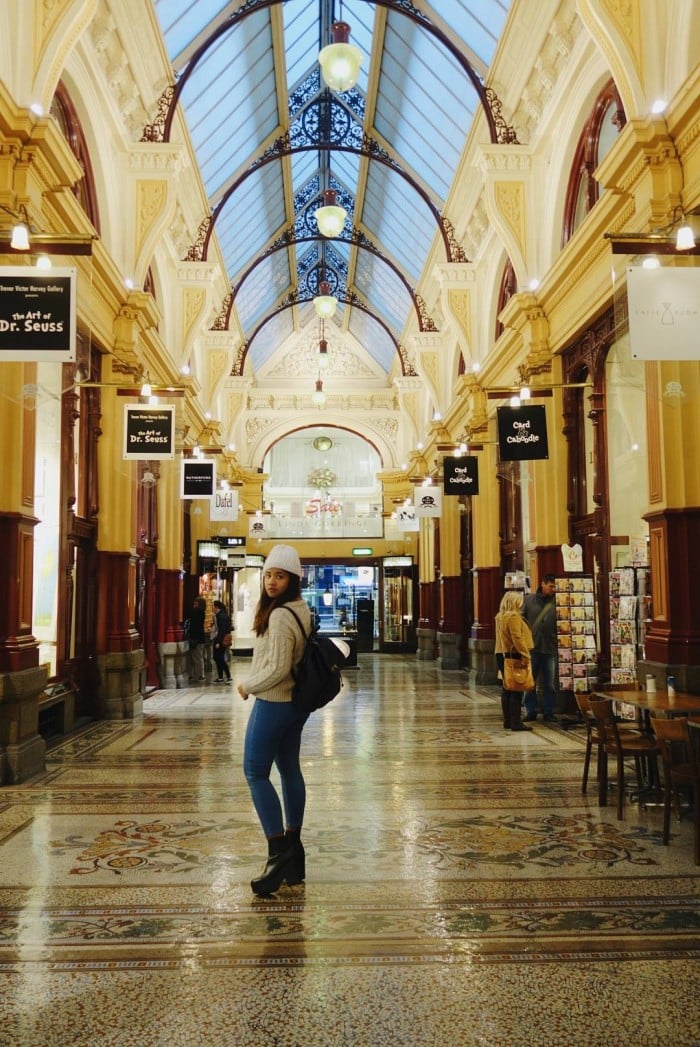 22. Indulge in Melbourne-style coffee
Head to Market Lane Coffee for a refreshing cuppa!  
23. Grab brunch in one of the laneway cafes
Feeling hipster? Check out some of these quirky artisan cafes. I recommend Operator 25, Hash Specialty Coffee & Roaster, Manchester Press, Hardware Societe and Affogato.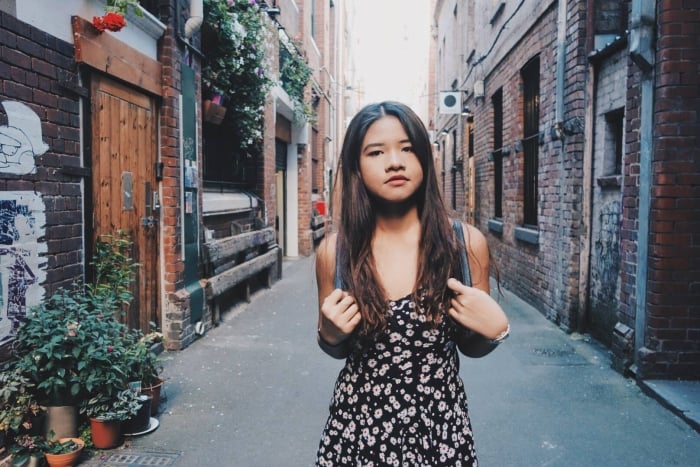 24. Drink to an awesome view
Take in the view from Rooftop Bar with a drink in your hand. Cheers.
25. Relax at Peninsula Hot Springs
Good things must certainly be shared. This hilltop pool is one of the best-kept secrets at the Peninsula Hot Springs!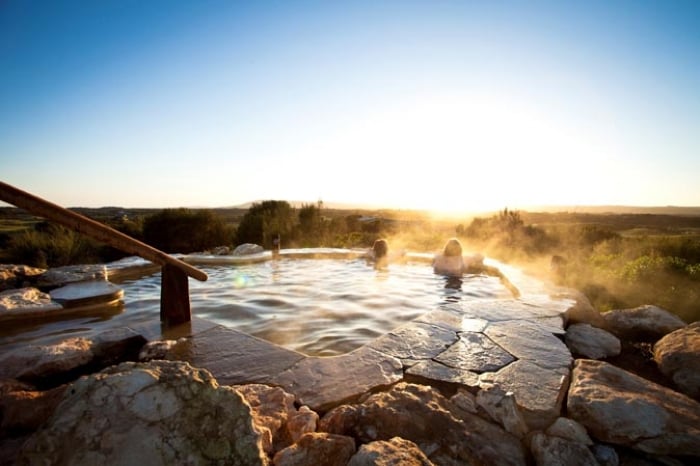 Image credit: Peninsula Hot Springs
26. Visit Cape Schanck Lighthouse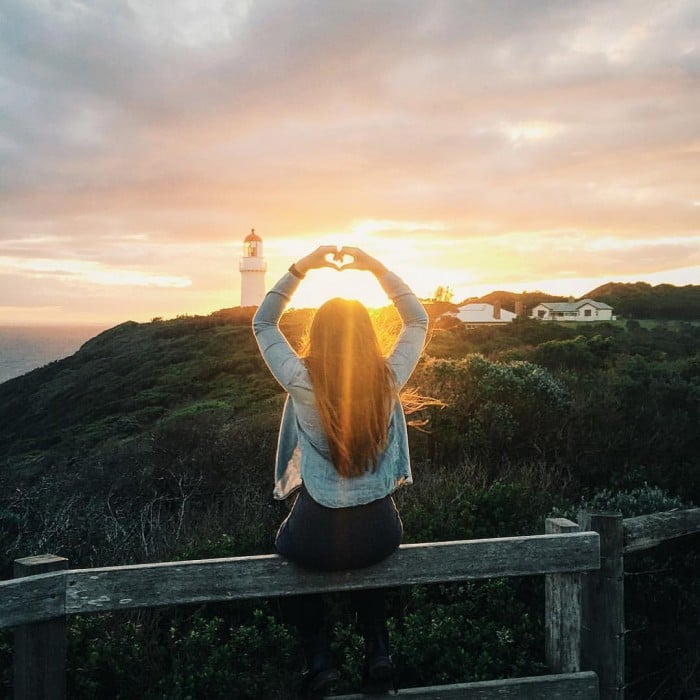 27. Complete the Cape Schanck Boardwalk while you're at it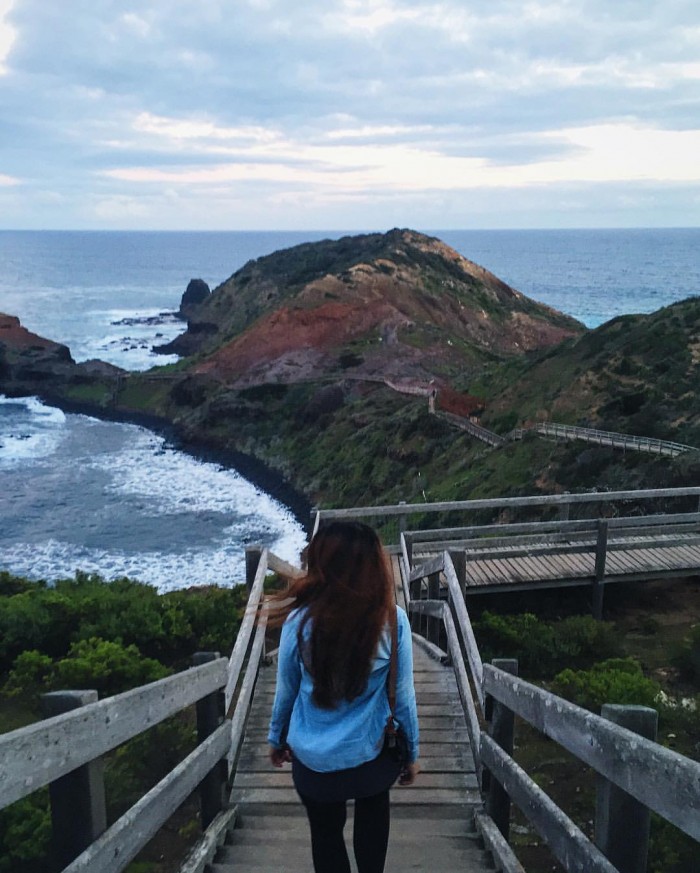 28. Take a serene stroll around Lake Daylesford
I promise walking along Lake Daylesford admiring its tranquil waters and listening to the gentle rustling of leaves will be a super rejuvenating experience. It's good to indulge in some peace and quiet every now and then.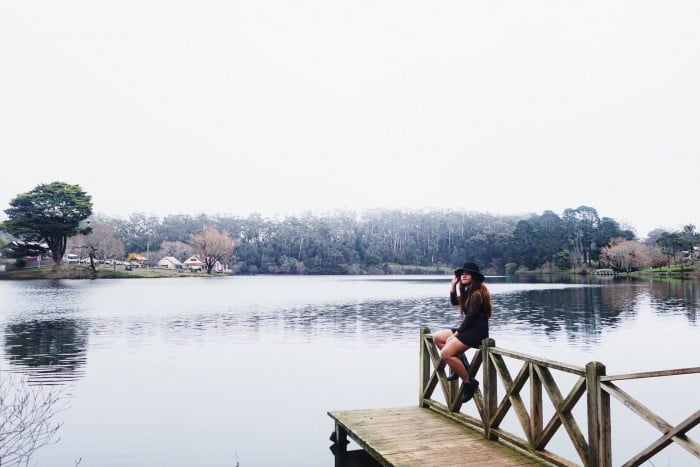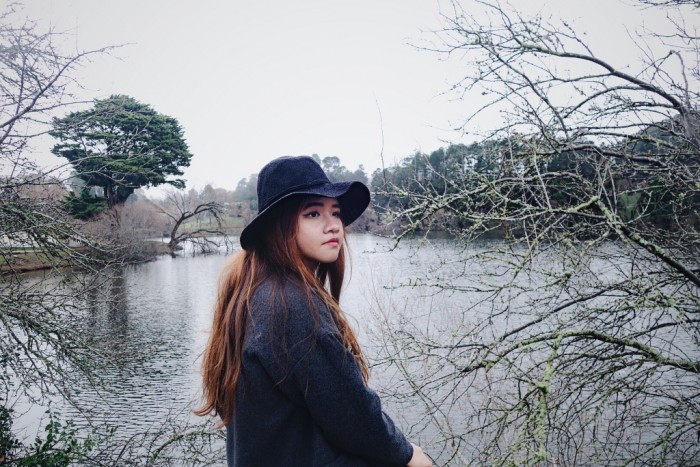 Fruit-picking is a must-try when in Victoria because the fruits here are as fresh as they get. So what are you waiting for? Grab a bucket and start picking!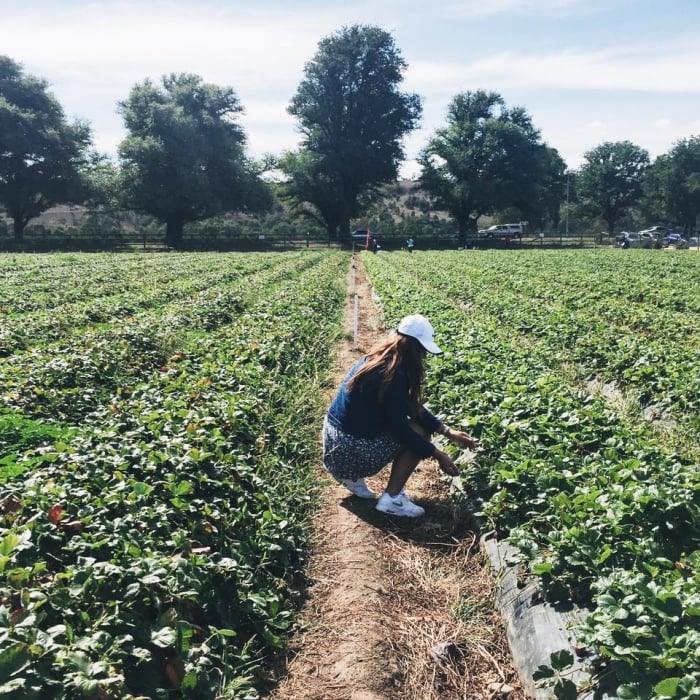 30. Visit Docklands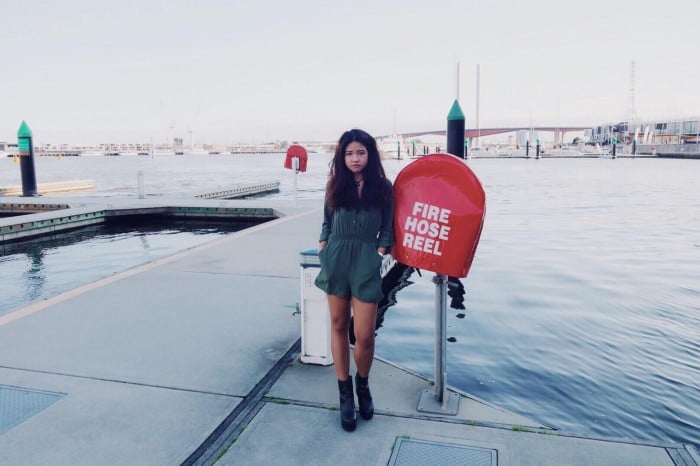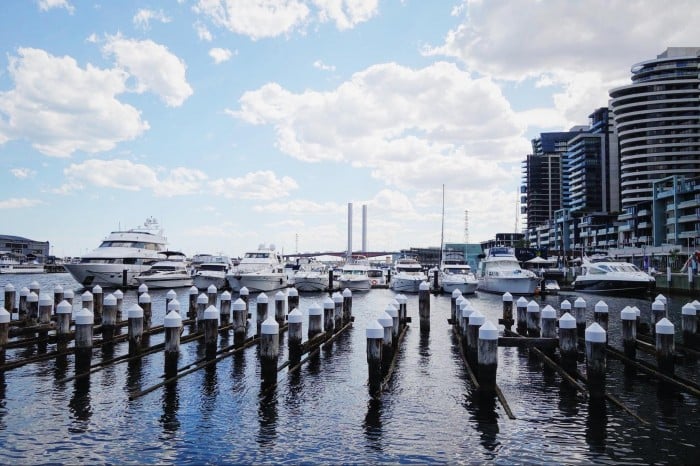 31. Take a ride on Melbourne Star Observation Wheel
Formerly known as Southern Star, Melbourne Star Observation Wheel is the fourth largest wheel in the world! You'll get to see the postcard-worthy view of the surrounding Docklands Harbour. P.s. it gets even prettier at night when everything is lighted up.  
Image credit: Kolitha de Silva
Who can resist a massive fashion bargain am I right?
33. Take the oldest wooden roller coaster at Luna Park
Definitely the star attraction at this amusement park.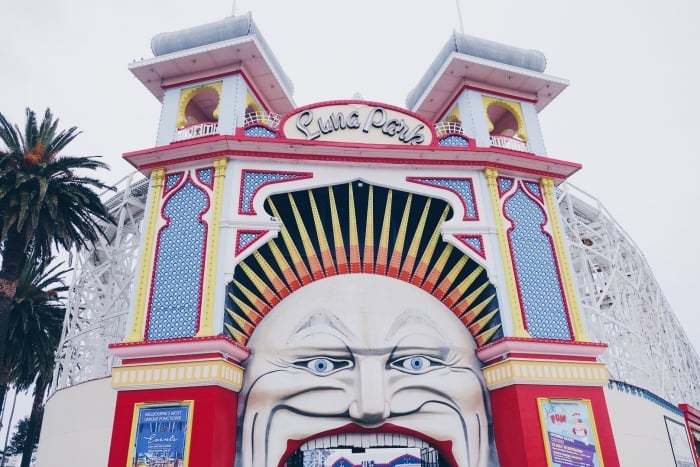 34. Discover the unique history behind the State Library of Victoria 

35. Watch penguins for free
You don't need to purchase tickets to a zoo, just head to Phillip Island! There, you'll get to watch penguins return to shore at dusk at Summerland Beach. Make sure you put red cellophane filter over your torches and phone lights as the penguins are disturbed by white light.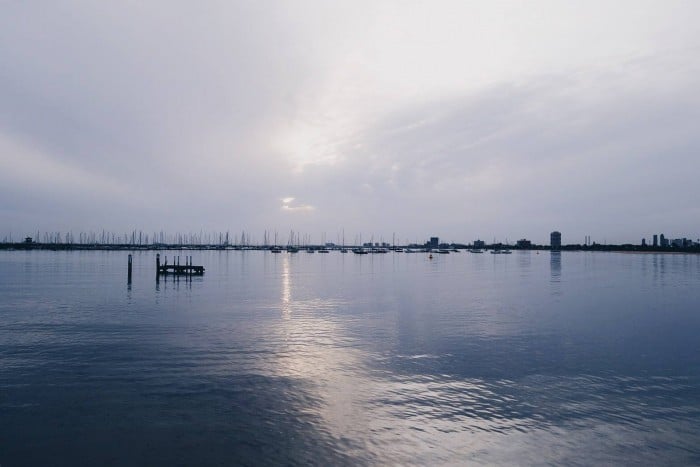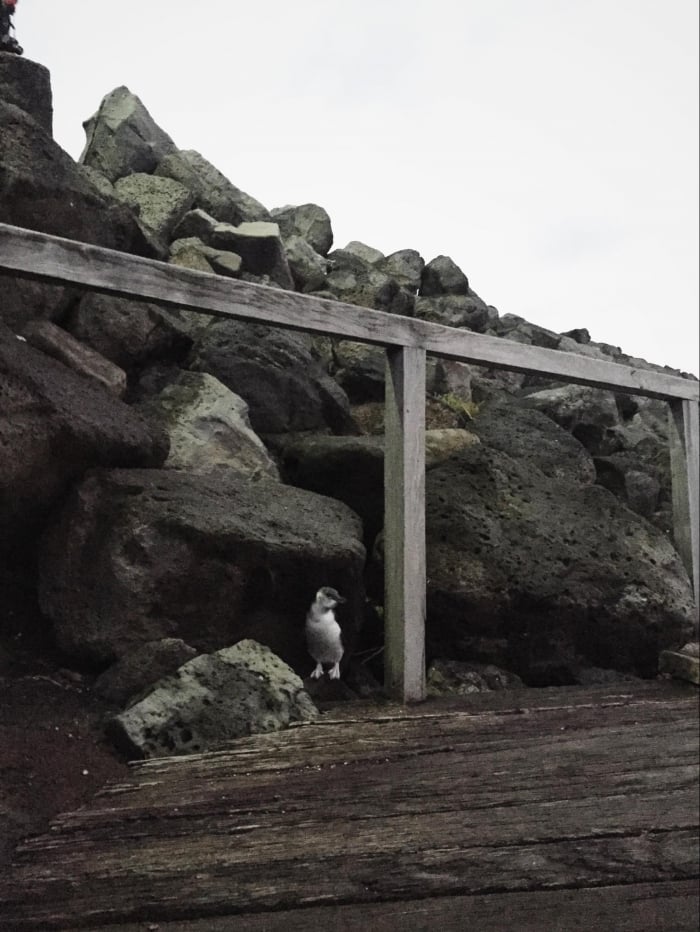 36. Take a stroll around Fitzroy Gardens
This park is well-known for its floral displays, statues, fountains and structures, not forgetting Captain Cook's Cottage – the oldest building in Australia.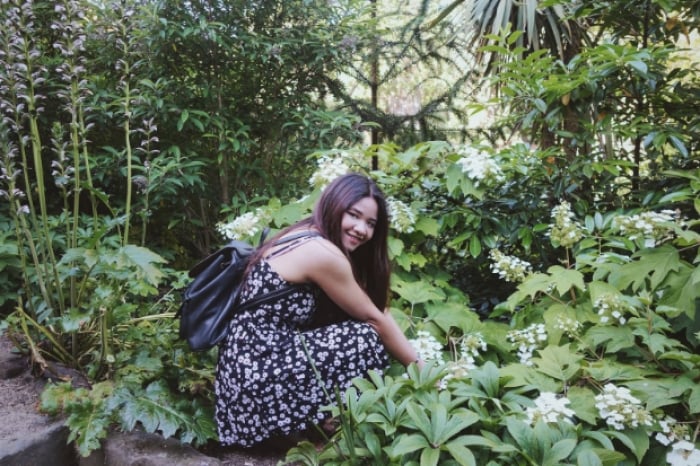 37. Fresh food shopping at Queen Victoria Market
38. Pack a blanket for a picnic in Royal Botanical Gardens
A haven of peace in the heart of hustle bustle city. Take a walk around the gardens and pay a tribute to those who fought and died for our freedoms at Shrine of Remembrance.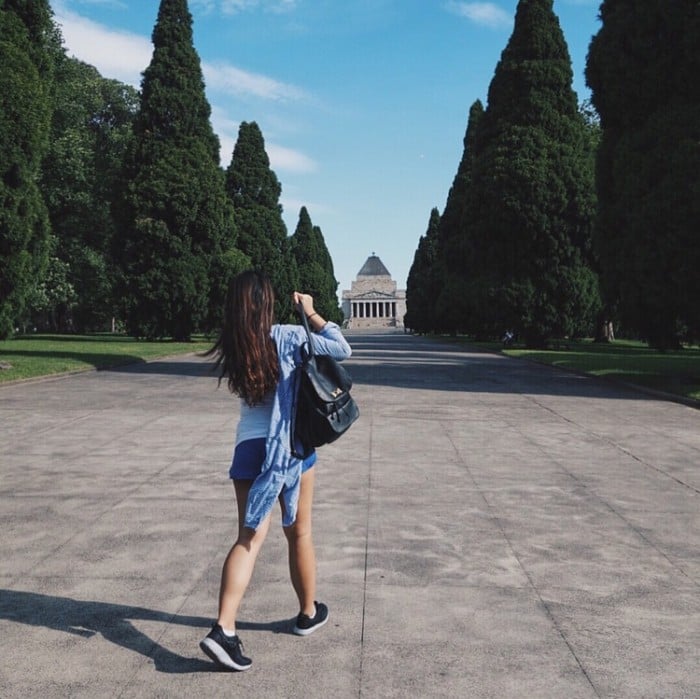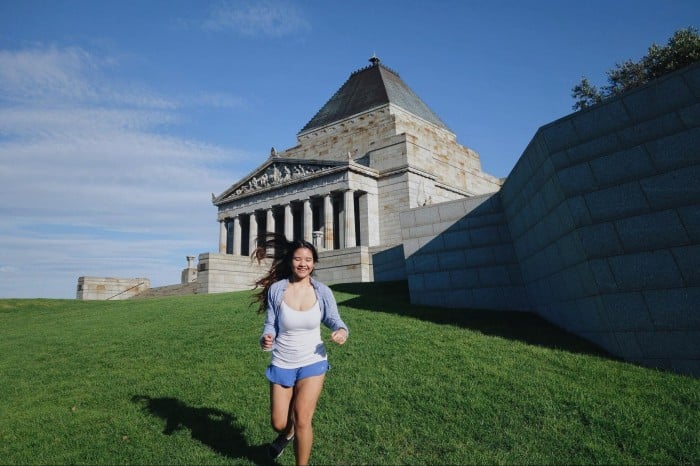 39. Admire the architecture of Flinders Street Station
You can hop on a city circle tram here and be brought around all the highlights along the city circuit.
40. Walk along Yarra River
Check out Federation Square: join a Melbourne City Cruise, score a view of the entire city at Eureka Skydeck, amaze yourself with Gas Brigades, try your luck in Crown Casino or dine in at one of the restaurants/bars located on the banks of Yarra River. There are so many things to do!
41. Wander through Carlton Gardens
You will get heaps of photo opportunities here with Royal Exhibition Building as the backdrop.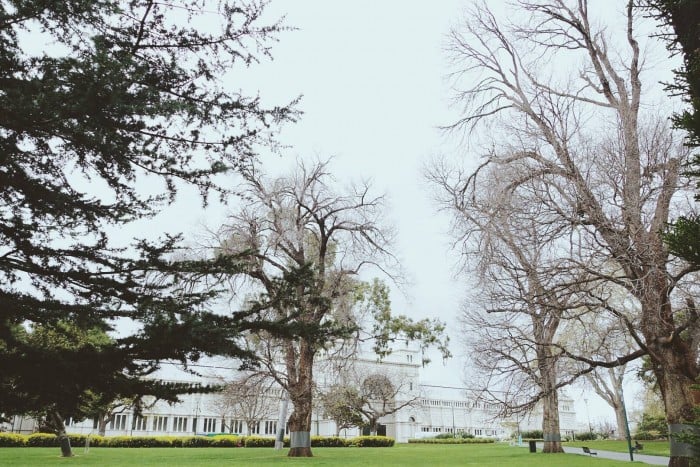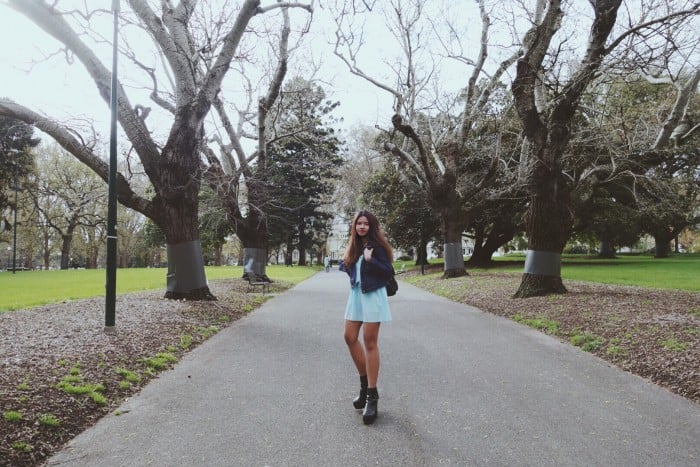 42. Have a $1 oyster shot at South Melbourne Market
If you're an oyster lover like me, you'd probably be screaming in disbelief at your screen right now. For just $1, you get to enjoy the freshest oyster straight from the ocean. Try to spot Aptus Seafood!
43. Feed your tummy at Melbourne's Little Italy
You can find plenty of Italian restaurants along Lygon Street. Pasta, wood oven pizzas, cheese, you name it. Don't forget to stop by at Il Dolce Freddo for the best gelato.
You need to try out their signature doughnut filled with Nutella and dusted with cinnamon sugar to experience that "love at first bite" that everyone is talking about.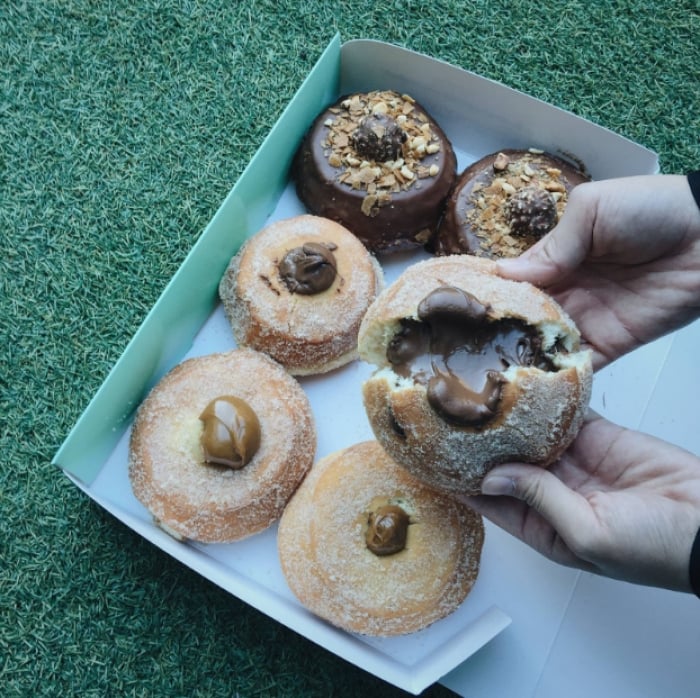 45. Grab the best burgers in town
My top recommendations are Betty's Burgers, 8bit. and Mr Burger.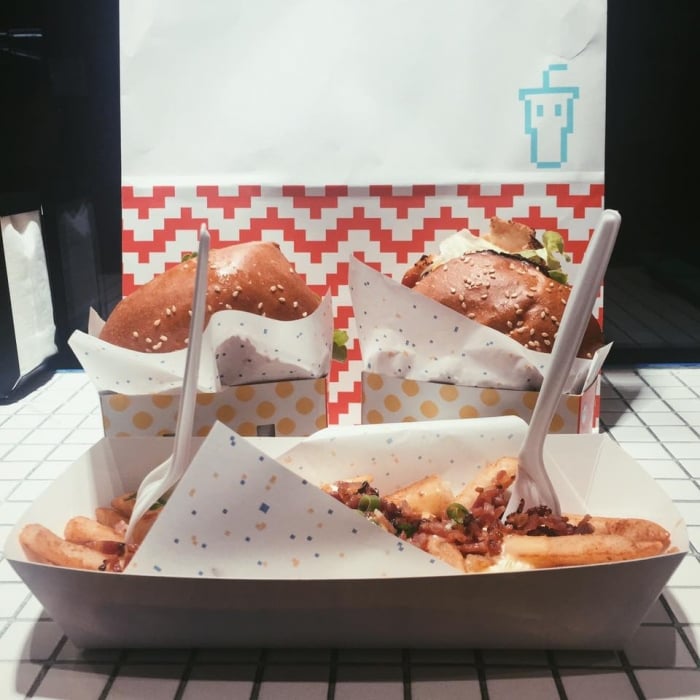 46. Glamp in the city under the stars 
Camping in style, only at St. Jeromes Hotel!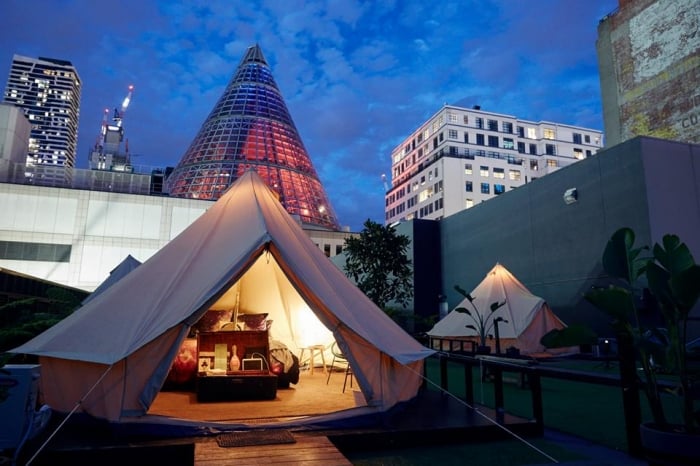 Image credit: St. Jerome's – The Hotel
47. Watch the sunrise over Melbourne from a hot air balloon
Tick this unforgettable, once-in-a-lifetime experience off your bucket list.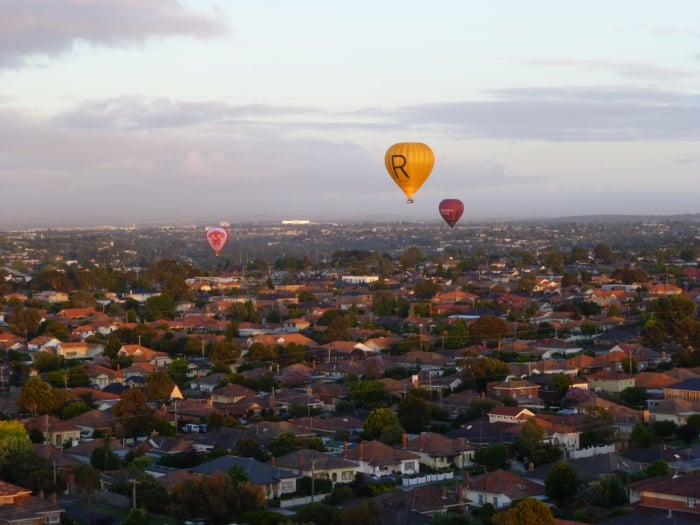 Image credit: Alison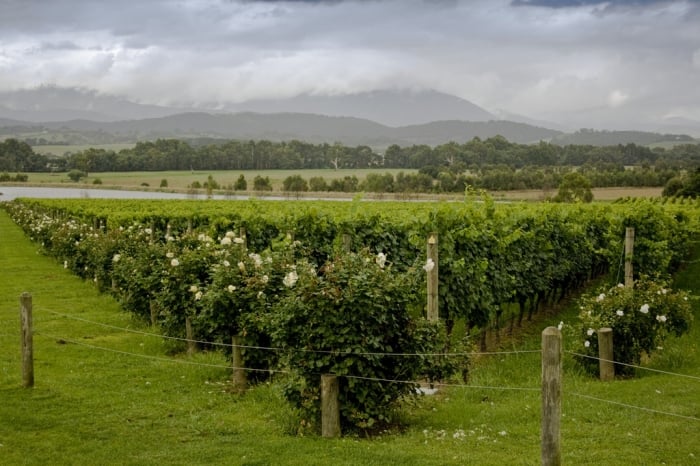 Image credit: Travis King
The snow season begins from June till late September. You can enjoy various activities here, i.e. skiing, snowboarding, and even snowball fights. Do make your bookings in advance if you are keen to go on a Howling Husky Sled Dog Tours.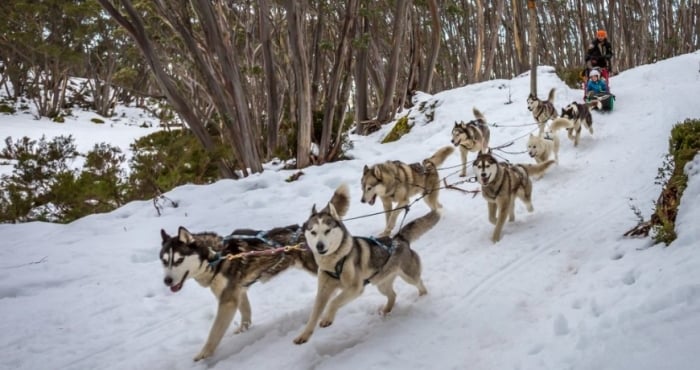 Image credit: Mt Baw Baw
50. Do the "Tim Tam Slam"
It basically means biting off the corner of a piece of Tim Tam and using it as a straw to slurp up a cup of hot beverage. Let's do it the Australian way!
Time to explore!
I would recommend spending a great 4 to 5 days in Melbourne. You can hop on a City Circle Tram from Flinders Street Station. It will bring you to the main sights as mentioned above – Docklands, Queen Victoria Market, State Library of Victoria, Melbourne's Little Italy (Lygon Street), Carlton Gardens, Fitzroy Gardens, Royal Botanic Gardens, Shrine of Remembrance, Federation Square, Eureka Skydeck and Crown Entertainment Complex.
Thereafter, you can set off from Melbourne on a self-drive itinerary. I'd recommend making Mornington Peninsula as the first stop and continue your journey to Wilsons Promontory. Next, onto Yarra Ranges and then Daylesford. After that, enroute to Grampians National Park and then complete the epic road trip by driving along the dramatic coastline via Great Ocean Road. If you have more time, you can head to Mount Gambier in South Australia before embarking on the Great Ocean Road journey.  
Ready for an adventure? Share this article with your travel buddies and start planning now!