When you think of spring, what comes to mind? Is it the cherry blossoms, tranquil weather that's neither too hot nor too cold, and picturesque sights all around? Put simply, few places achieve such an idyllic landscape; that is, until you mention spring in Tohoku, a region located in northeast Japan. 
Also read: Cherry Blossoms in Japan 2022: When & Where to See Them
With spring in Tohoku arriving from late March to June, we admit that it's a little late compared to everywhere else in Japan. However, that just means more time for you to plan for that long-awaited trip! From breathtaking views to historical landmarks, here are the best places to experience one of the most beautiful spring seasons in Asia. 
Experience spring in Tohoku at these breathtaking sites
1. Weeping cherry blossoms in Kakunodate (Akita Prefecture)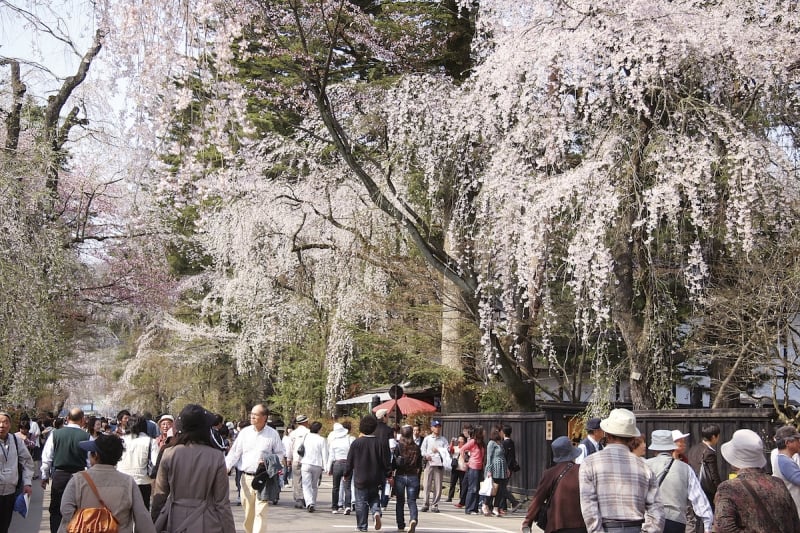 Let's start things off easy with Kakunodate, a quaint town in Akita Prefecture that perfectly exemplifies what spring in Tohoku is all about: historical significance and beauty wrapped in one. 
Also known as "Little Kyoto of Michinoku", Kakunodate is home to an old samurai residence; 400 weeping cherry trees emerge in full bloom along Bukeyashiki-dori Street — 162 of which are designated as national natural monuments. On top of that, don't forget to stroll along Hinokinai Riverbank, where you'll find a two-kilometre length of 400 Yoshino cherry trees. 
So, while the area is beautiful all year round, plan your visit from mid-April to early May, when it is especially breathtaking. Surely, this historical cityscape is a sight that beckons to be visited when in Tohoku.
2. Miyagi Zao Eboshi Daffodils Festival (Miyagi Prefecture)
If visiting a flower field has always been on your bucket list, then be sure to head to the slopes of Miyagi Zao Eboshi Resort in Zao Quasi-National Park. At this Miyagi Prefecture attraction, you'll find an expanse of more than 30 varieties of 600,000 daffodils, resulting in a landscape that will brighten any Instagram feed. 
The prime time to visit this spot is from late April to mid-May. For an added bonus, you can even head to the top with a gondola ride, and spend the afternoon with a restful amble under cherry blossom trees. 
3. Tobishima liquorice plants (Niigata Prefecture)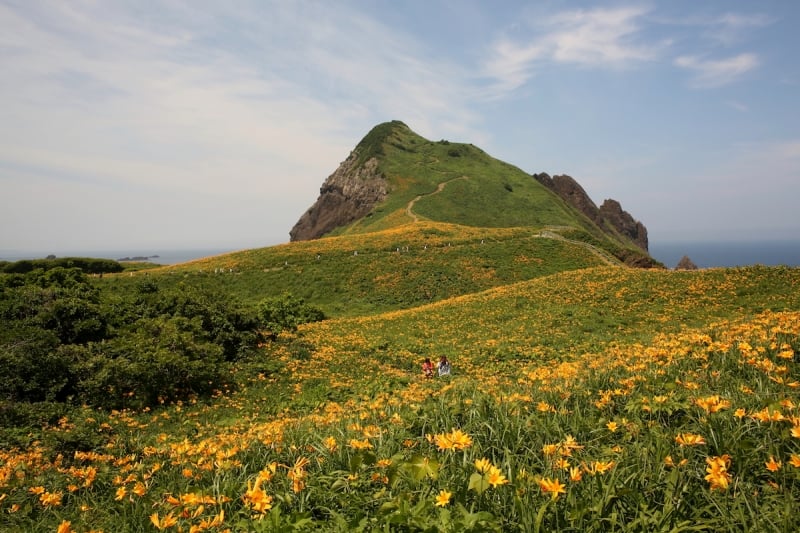 This is something you might not know about: while confectionery liquorice might be an acquired taste, one thing we can all agree on is that liquorice plants (Glycyrrhiza) are a sight to behold. 
Just take a look at the Tobishima liquorice plants of Onogame in Sado Island — one of two places in Japan where you can witness these blooms (the other one being the Sakata City of Yamagata Prefecture). 
Possessing a bright yellow and orange hue, these liquorice plants form the largest collection in Japan. It's a promenade that's so well maintained that you can easily walk through it; not to mention, it's one of the best vantage points you can get of the magnificent field. 
Schedule your visit to this Niigata Prefecture attraction from May to June when the liquorice plants are in full bloom. On top of that, the annual Sado Kanzo (liquorice) Festival will also be taking place at this time! 
4. Nicchu Line Weeping Cherry Blossom (Fukushima Prefecture)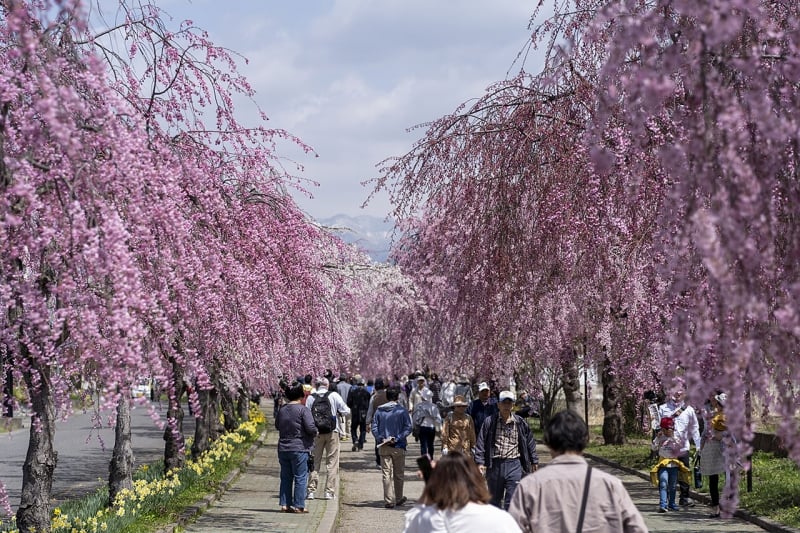 And of course, it wouldn't quite be spring in Tohoku without visiting the Nicchu Line Weeping Cherry Blossoms of Fukushima Prefecture. Fun fact: 1,000 cherry blossom trees span three kilometres along what used to be the Nicchu Railway Line. Now closed down, the promenade has been maintained by restoring the tracks and undergoing a transformation into the tourist attraction that it is today.
Hop on an educational tour of Tohoku in spring
5. Sannai-Maruyama Historical Site (Aomori Prefecture)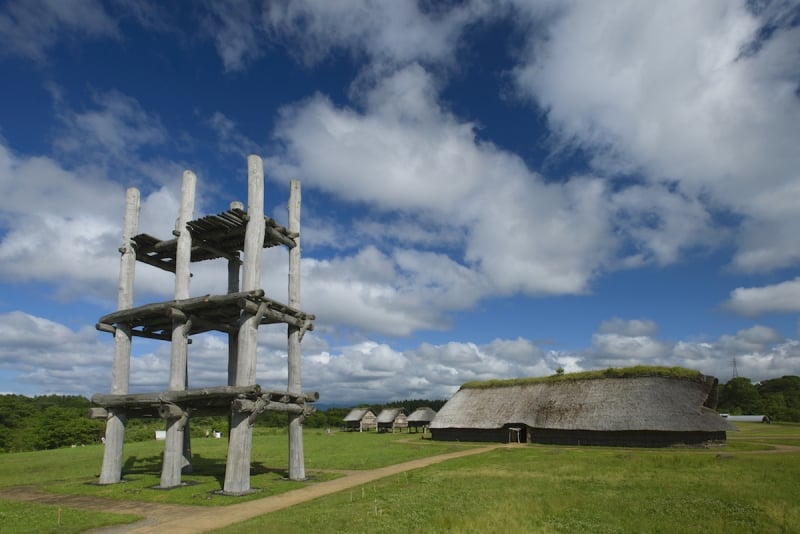 Although historical sites might not be on your list of springtime activities, take a look at this landmark: Sannai-Maruyama Historical Site, located in the Maruyama and Yasuta neighbourhoods of Aomori Prefecture. 
Not only is it one of Japan's largest historical sites; it also boasts a significant history that can be traced back to the early to middle Jomon period (about 3,900 to 2,200 BC) approximately 5,900 to 4,200 years ago. Visitors here can marvel at the remains of a very large Jōmon period settlement.
This archaeological site and museum became a declared UNESCO World Heritage Site in 2021, and can be explored with a guided tour; various activities are also available here for visitors to learn more about the Jōmon period. 
6. Sankyo Soko Warehouses (Yamagata Prefecture)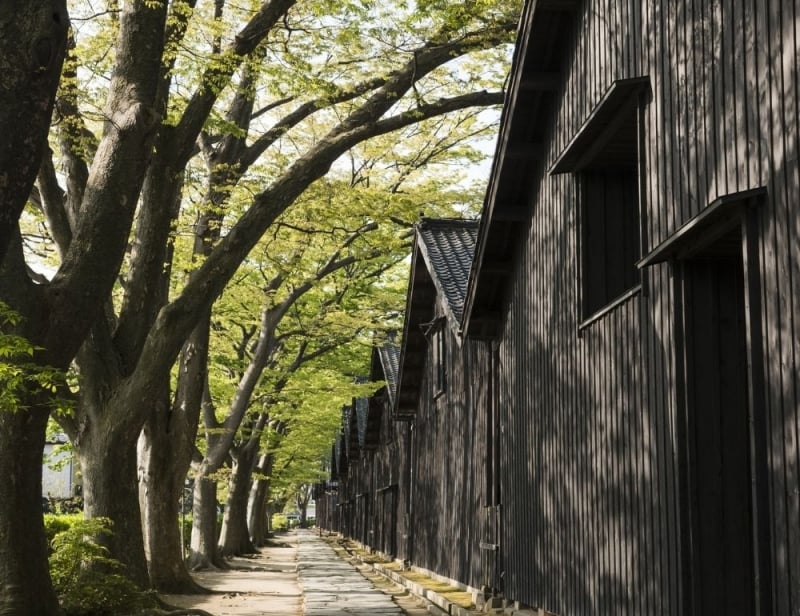 Continuing on the educational journey of Tohoku brings us to the Sankyo Soko Warehouses. This historical landmark dates back to 1893 when it was first built on Yamai Island in Yamagata Prefecture; it continues to serve as a rice storehouse with 12 of these storehouses functioning till today. 
The best part? The rich history of these rice storehouses is not all that this landmark offers. Aside from strolling through the area, visitors should also buy Yamagata sweets and crafts at the many souvenir shops here. To fuel up, head to one of the open terraced cafes while snacking on an ice cream treat; up here, the spring breeze from the nearby Mogami and Niida Rivers will provide that picture-perfect backdrop to what spring in Tohoku is really like. 
Explore mystical wonders of Tohoku in spring
7. Ryusendo Cave (Iwate Prefecture)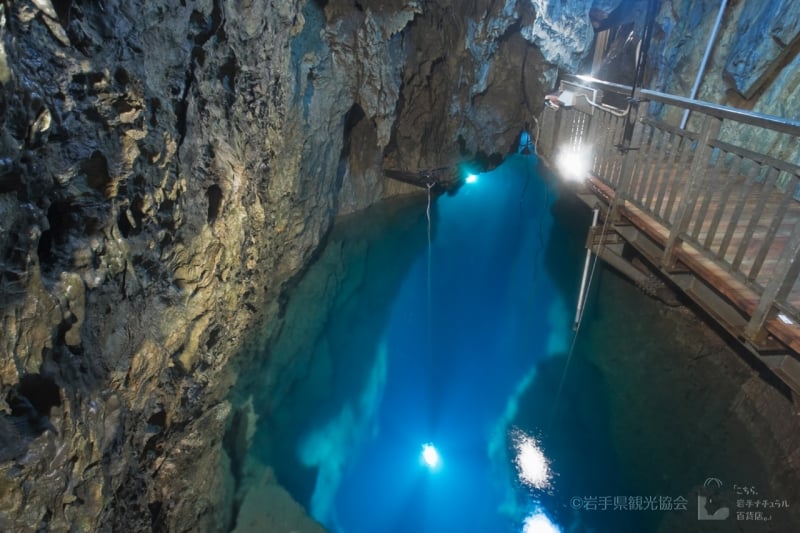 On that note, spring in Tohoku even brings you underground to Ryūsendō Cave, one of Japan's three largest limestone caverns in Iwate Prefecture. A natural cavity formed primarily by rainwater and snowmelt, Ryūsendō Cave houses a bounty of natural beauty, from the intricate rock formations and shimmering underground lake, to the bats that live here. 
This national natural monument might measure 5km in length, but there still remains a substantial amount undiscovered. Altogether, what you have here is a mystical underground landmark where the memories and photos that you bring back will be unlike any other. 
Explore the mystical underground
8. Sendai Umino-Mori Aquarium (Sendai City)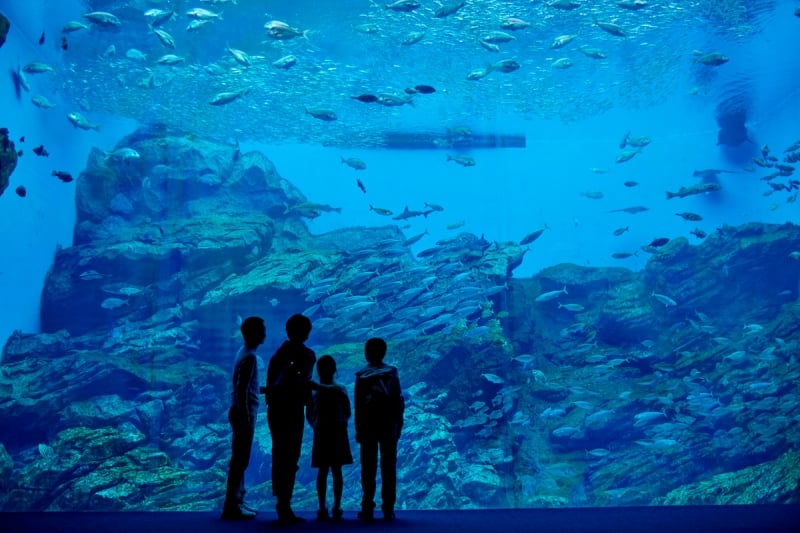 And really, what is travel without a little childlike wonder involved? 
No place in Tohoku does this better than one of the largest aquariums you can find here: Sendai Umino-Mori Aquarium. Perfect for travellers of all ages, this aquarium offers performances and interactive opportunities with penguins and sea lions! Being an indoor facility, Sendai Umino-Mori Aquarium is a must-visit regardless of what the season is.
While you're here, don't forget to check out the massive outlet facility nearby. 
Discover an aquatic wonderland
And there you have it — seven exciting activities to add to your itinerary to experience the best of spring in Tohoku. Beyond stunning floral fields, there are other treasures waiting to be uncovered. Pack your bags and let's go to Tohoku! 
To learn more about Tohoku, click here for more details. 
---
Brought to you by Tohoku Tourism Promotion Organization.