Away on a holiday in South Korea and suddenly craving (gasp!) something other than Korean cuisine? Perhaps peckish for some dim sum? Don't worry, Tim Ho Wan has got your back!
Tim Ho Wan has unveiled its presence in Gangnam, Seoul — its first ever outlet in South Korea. Born from humble beginnings in a 20-seater restaurant tucked away in the streets of Mongkok, chef and founder Mak Kwai Pui has since gone from strength to strength, earning a reputation with the world's cheapest Michelin-starred eatery, and growing the franchise everywhere across 12 countries from Melbourne to Thailand.
The freshly baked BBQ pork buns are a staple for anyone who is familiar with Tim Ho Wan, and they are cooked in a uniquely mouthwatering manner. The pork is mixed with the special in-house BBQ sauce, which is then stuffed into the bun. Add a glazing of butter and sugar icing, and the resulting bun is both crispy and sugary, with a soft, savoury char siew meat core. 
If that hasn't gotten your appetite going yet, other popular favourites like Steamed Egg Cake and Pan Fried Carrot Cake are also on the menu, all served piping hot! Har Gao, another fan favourite, is stuffed to the brim with fresh, juicy prawns wrapped up in a silky, tender skin. The extensive menu should ensure that no matter what your palette is, there'll be something for you.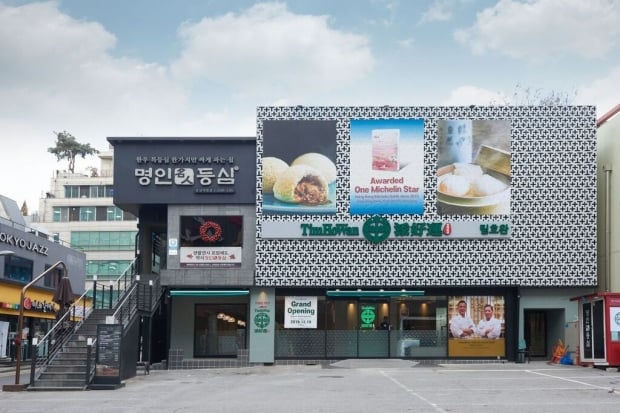 Tim Ho Wan Korea is located at 30, Bongeunsa-ro 86-gil, Gangnam-gu, Seoul, Republic of Korea; or alternatively you can contact them at their website.