Contributed by Jen's Wanderstories

Here are my 10 favourite Insta-worthy places in Seoul that offer the perfect backdrop for photos!
Disclaimer: These are places that I have personally been to. At the end of the list, I will also include some Insta-worthy spots that I have yet to visit, but have seen online. 
1. Gyeongbokgung Palace 경복궁
Of course this has to be on the list, right? This is the largest palace in Seoul and it should be on your list of places to visit, especially if it's your first time in Seoul. Also, if you rent a hanbok, you get to enter any palace for free!
Gyeongbokgung Palace closes every Tuesday, so as long as you don't decide to make a visit on Tuesday, you should be able to go in. To get to Gyeongbokgung Palace, go to either Anguk Station or Gwanghwamun Station. It's a 5-minute walk from the stations.
2. Changgyeonggung Palace 창경궁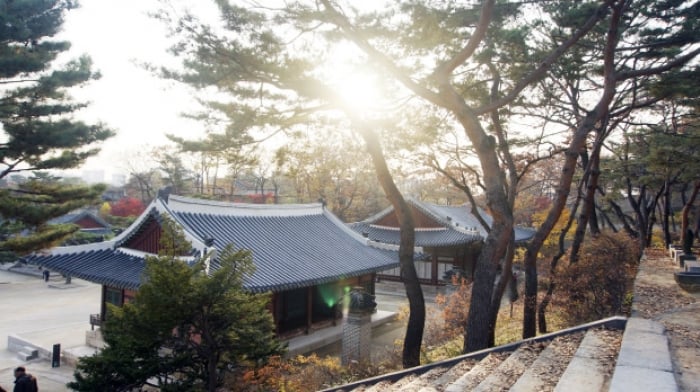 Next on this list is also another palace. Out of the four palaces in Seoul, I would say that this is the one people visit the least. The best time to go to this palace is during autumn when the leaves start turning vibrant red and orange. I'm not sure about how this place will look like in spring, but perhaps it will look nice too because of the flowers.
This palace is connected to Changdeokgung 창덕궁 palace near Anguk Station but can also be accessed separately. Similar to the other palaces in Seoul (except Gyeongbokgung), this palace is open every day except on Mondays.
3. Deoksugung Palace 덕수궁
This is the last palace in this list, I promise! Generally, all the palaces are definitely worth visiting. This palace has an area that looks more European than Korean so it will give a different "palace feel" than the others. Deoksugung Palace is nearest to City Hall Station and is open every day except on Mondays.
4. Haneul Gongwon 하늘공원
This park in Seoul is located on top of a hill overlooking Han River, hence the name Haneul Gongwon (Sky Park). This park is actually part of the World Cup Park in Seoul and is home to large fields of reeds and wind turbines. It comprises five small parks and offers a beautiful view of the river.
There are two ways to get up to the park: by stairs (290 steps) or by tram (KRW 3,000 for a two-way ride). You can take the tram to the park from the park's parking lot, located 5-10 minutes away from World Cup Stadium Station, Exit 1. In October, there will be more people visiting Haneul Gongwon to see the Seoul Eulalia Festival.
TIP: Since the park is on a hill, it can be quite windy and chilly on top. We spent three hours there in November and by the time we came back down, our hands were numb and frozen. Bring hot packs and wear warm clothing if you decide to go there!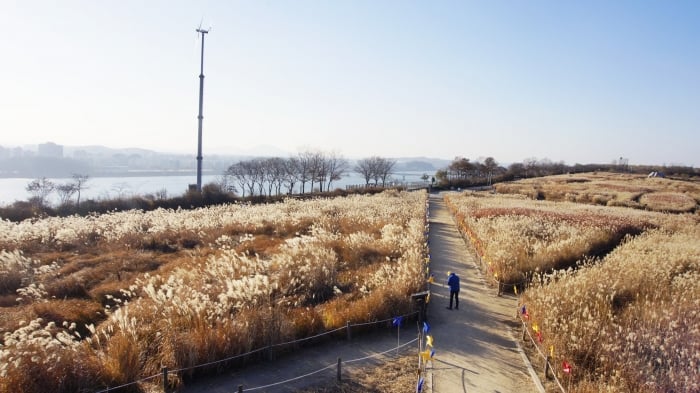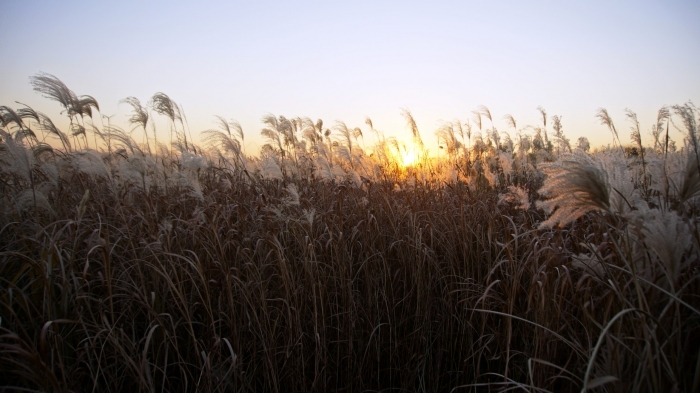 5. Han River 한강
Han River is definitely a must-visit place if you are in Seoul. There are many parks that you can visit to view the river and you can also take a cruise down the river. I visited the Banpo Bridge 반포대교 Park and also Yeouido Han River Park 여의도한강공원 and both were great places in their own ways.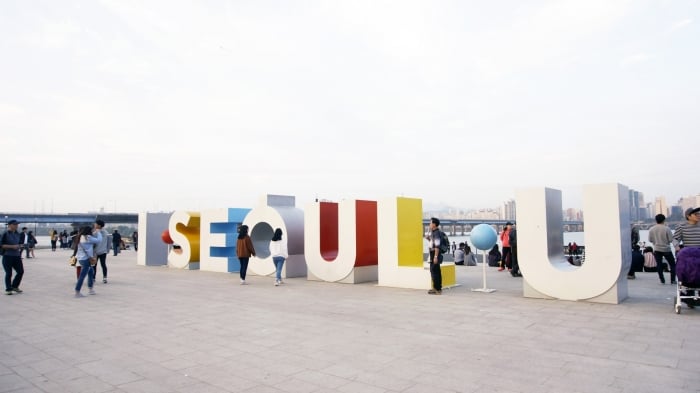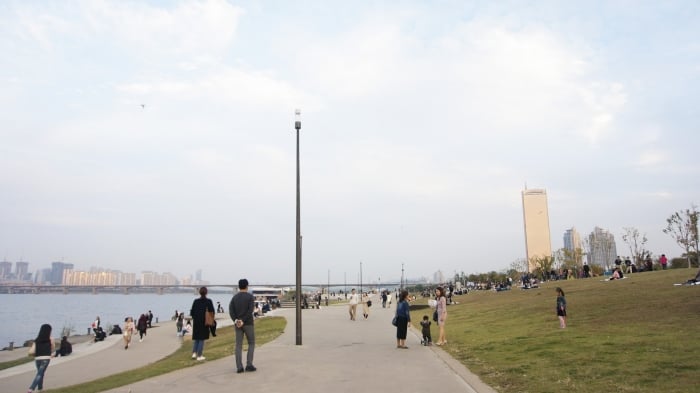 Banpo Bridge area is great for a chill session with chicken and beer with friends. There's also a rainbow fountain show at certain timings at night. Yeouido Han River Park has more greenery and is a great place to ride bikes.
6. Ewha Womans University Main Gate 이화 여자 대학교
On top of being a popular shopping spot, Ewha Womans University is also a famous place to snap some nice photos. The top two spots to take a photo at Ewha is definitely the stone wall at its main gate, and at the bottom or the top of the first building on the right side after the entrance with huge tall glass walls! To get here, take the train to Ewha Womans University station, take Exit 2 or 3 and walk straight for 5-10 minutes to the main entrance.
7. Yonsei University Underwood College Building 연세대학교
Of course I can't leave out my own school, right? Yonsei University, located right next to Ehwa Womans University area, definitely has many Insta-worthy spots! One of the famous places to take pictures in Yonsei is the Underwood College courtyard area. The photo above is the building in summer; it will look different in other seasons because of the greeneries on the building. Cool right?
8. Namsan Tower (Seoul Tower 남산타워)
You'll definitely hear of Seoul Tower when you are planning a trip here. It's a famous tourist spot for a reason! The 360-degree view of Seoul that you get from the tower is unrivalled by any other place!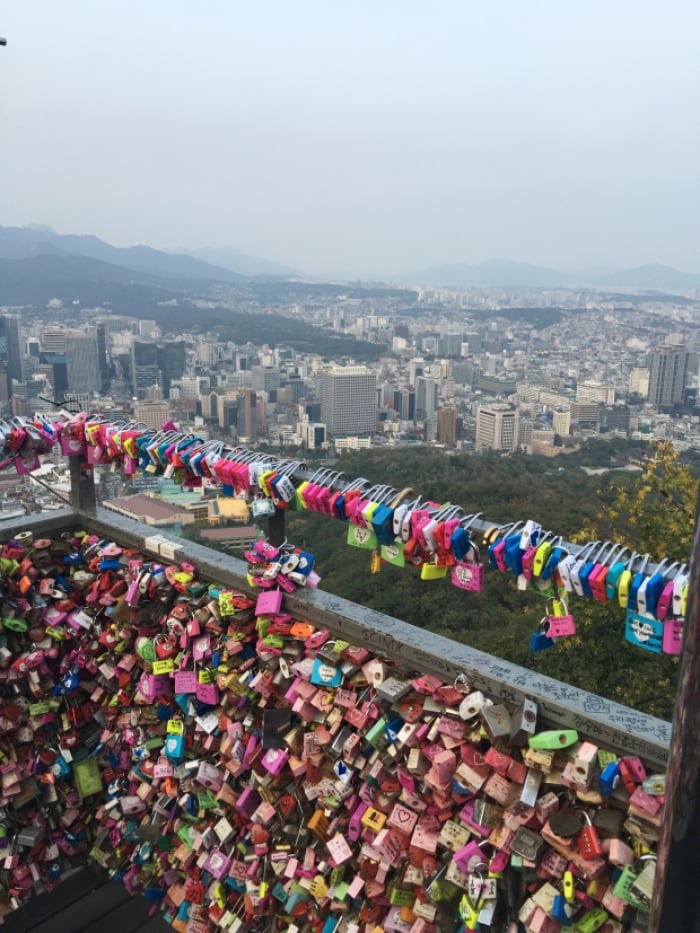 Come with your loved ones and lock your love here.
9. Common Ground 커먼 그라운드
This unique container mini shopping centre is also a must-go photo spot! The blue containers make a good background for your photos, not to mention the fairy lights that are turned on when the sun sets!
To get here, go to Konkuk University Station and take Exit 6.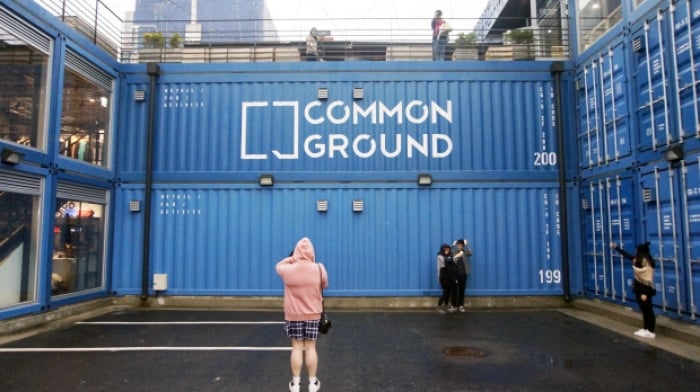 10. Bugak Skyway 북악 스카이웨이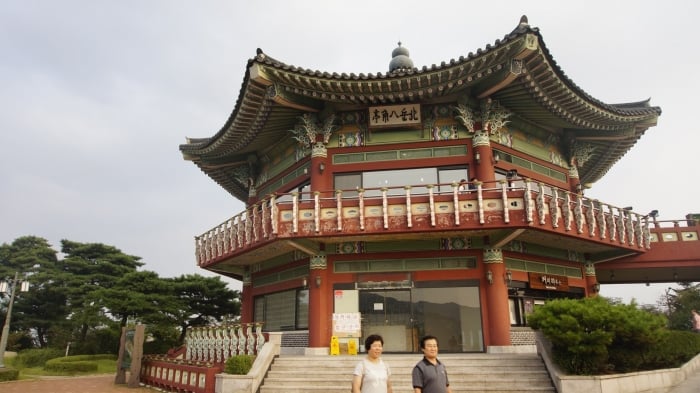 Compared to Bukhansan, this mountain is definitely less popular but that doesn't mean it doesn't have anything to offer! The skyway leads to an octagonal pavilion at the top called Palgakjeong, where you can get a nice view of Seoul, take photos, and have a meal or coffee while enjoying the scenery. The only difficulty is getting up here; you either need to walk up the road or drive.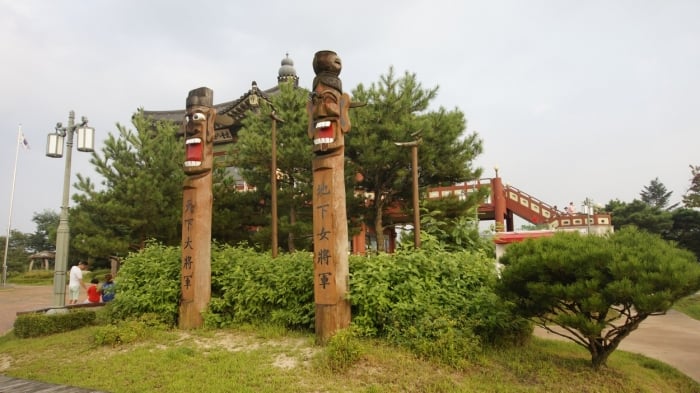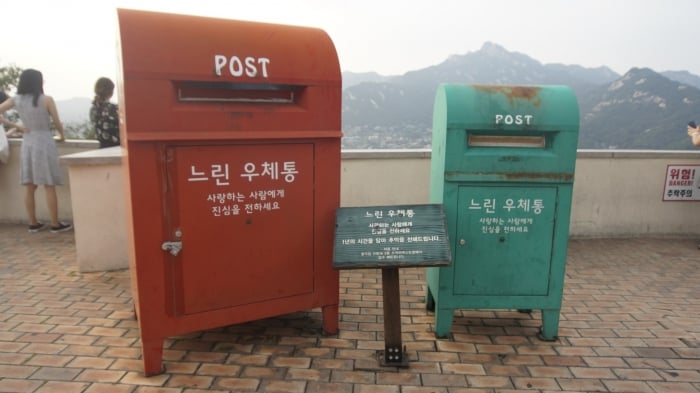 11. Bonus: Other Places
As promised, here are some other places in Seoul where you can take great photos for your Instagram:
Have fun snapping away!