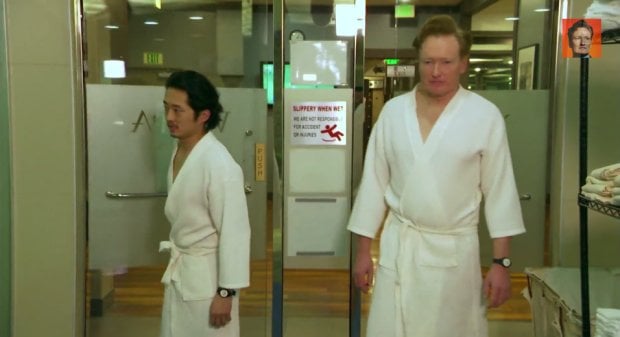 A visit to South Korea isn't complete without a visit to its jjimjilbang (Korean spa and public baths). Visiting jjimjilbang is said to be one of the locals' favourite relaxation activity. For the benefit of those who have no idea what jjimjilbang is, it's basically a big bathhouse furnished with hot and cold tubs, shower, spa, and sauna. Visitors can even spend a night there at a reasonable price.
So, to the jjimjilbang it is! Together with comedian and late night host Conan O'Brien, Steven Yeun visits a Korean spa for an unforgettable jjimjilbang experience.
"You walk… you walk around here naked," says Steven Yeun, the Korean American actor who plays Glenn Rhee in the TV Series "The Walking Dead".
There was plenty of nudity, of course.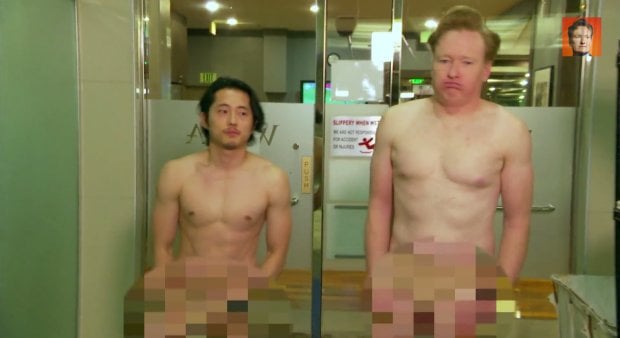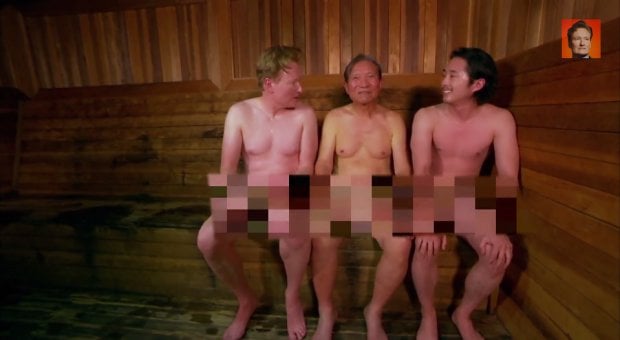 And also a little bit of touching.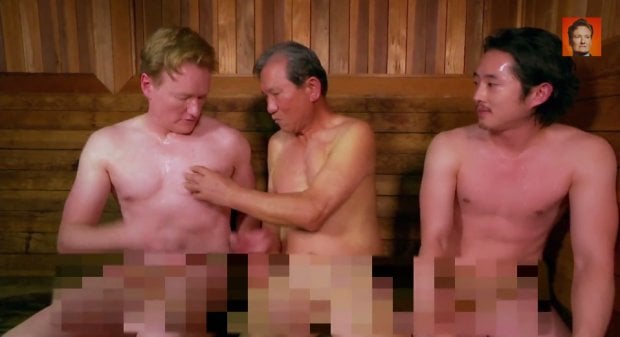 We're kidding. There were plenty of touching.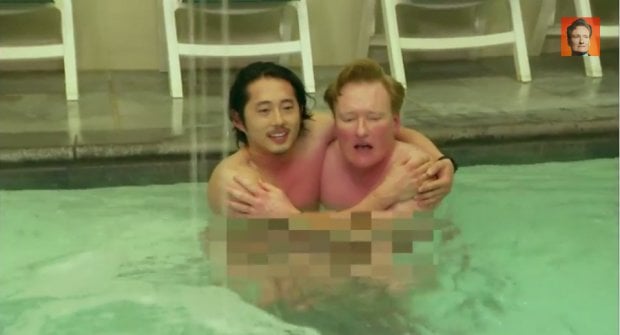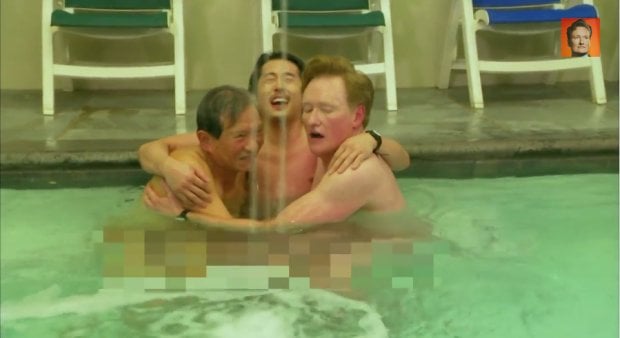 Some vigorous scrubbing…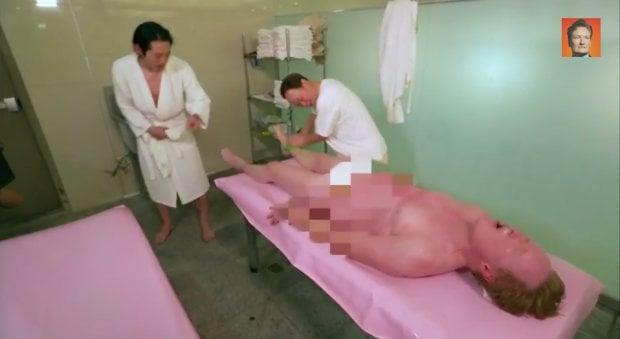 and also a warm bed of cocoa puffs.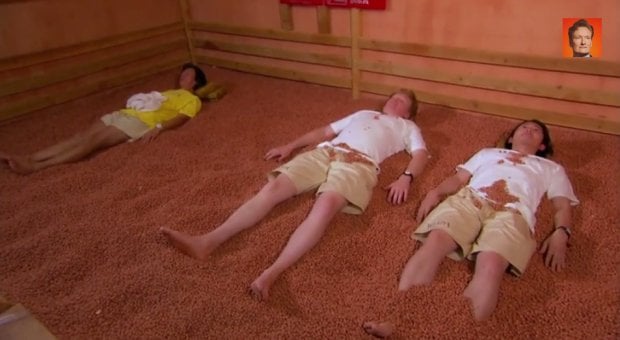 Watch this hilarious video for yourself. Have you visited a jjimjilbang before? If you haven't, you definitely should on your next trip to Korea. Before you go, here are four tips to prepare yourself for your first trip to a Korean bathhouse.