Woohoo, it's Games season again!
Australia is hosting the 2018 Commonwealth Games from 4th April to 15th April – with the Gold Coast as the host city while Brisbane, Cairns and Townsville house the various 23 events. From popular sports like athletics and basketball to the less well-known para-powerlifting and lawn balls, these 11 days will guarantee amazing sporting action.
To provide some background information, the Commonwealth Nations are an intergovernmental organization that comprises mostly former territories of the British Empire. There are a total of 53 member states, and a whopping 2.1 billion people in the Commonwealth today! Every four years, these Nations come together in the Commonwealth Games and renew their commitment to one another.
It'll definitely be a treat to check the Games out and soak in this electrifying atmosphere. Since the events are held over various locations and times, be sure to check the schedule and book tickets to support your favourite sporting events!
Apart from cheering at the grandstands, there's so much more outside begging to be discovered. The Gold Coast is a stunning coastal town and is the perfect amalgamation of a bustling metropolis and the great outdoors. Here are some amazing things you can do while you're in town for the games:
1. Get your groove on at Festival 2018

The Gold Coast sure knows how to throw a party! To celebrate the Commonwealth Games, and give a warm welcome to all its guests, a 12-day long festival will be hosted across the entire length of the coast. In particular, there are festival sites in Broadbeach and Surfers Paradise where different musical guests perform every night for the concert of a lifetime.
Apart from music, this arts and cultural festival will also showcase some of the most unique and novel pieces of art. The Museum of the Moon features a seven-metre wide floating moon sculpture, and is exceptionally alluring. Other pieces include hand-crocheted Urchin, quirky exhibits of the Human Body and a vibrant Commonwealth Star.
The festival also includes many interactive elements – whether you take part in the Giant Sing Along at the beach or clap along to the roving street performers, be rest assured that you will be thoroughly entertained. With a plethora of activities to check out, there will definitely be something for everyone!
2. Embrace the heart of the Gold Coast through the local markets
Meet all your food and shopping needs at any of the many local markets – whether you're craving for some local grub, or looking for unique and traditional souvenirs to take home, they have it all. Experience the authentic Aussie experience as you jostle alongside the crowds and hunt for the best bargain deals! One of the most popular markets is the Surfers Paradise Beachfront Market. Located literally on the beach, it is truly emblematic of the Surfers Paradise experience.
Another prominent market is Miami Marketta, which lives and breathes art and creativity. Its eclectic setup and decoration set the perfect chill ambience for guests to bond over good music, delectable delights, and locally brewed craft beers. In fact, this market was the first street food venue to open on the Gold Coast. Treat yourself to some of the best Australian nosh, and do what the locals do best – chill.
3. Surf those rolling waves!
Come on, you're at Surfers Paradise! Of course, you have to pick up a surfboard and get to work on those wicked waves! As its name suggests, this stretch of beach is an absolute haven for surfers, and it has even won accolades for being the best and cleanest beach. It doesn't matter if you're a novice or amateur surfer –  a surfing experience here is definitely one you should not miss.
Naturally, you should also spend as much time as you can on the glorious beaches. Aside from the most popular Surfers Paradise, there are many more sandy shores waiting to be discovered. Be it Broadbeach, Burleigh Heads, Tallebudgera Creek or Rainbow Bay, you won't be disappointed by the vast and pristine beaches that the Gold Coast has to offer. Bust out your sunglasses, beach towel and get your tan on!
4. Walk above the trees at Tamborine Rainforest Skywalk
Unbeknownst to many, the Gold Coast is much more than just its pristine beaches! Take a walk above lush greenery at the Tamborine Rainforest Skywalk, and experience the tranquility of peace. It's no surprise that people fall in love with Australia's flora and fauna after a day under these endless rainforest canopies.
5. Embark on a scenic hike at Burleigh National Park
While hunting for other unconventional experiences, you should definitely pay the Burleigh National Park a visit. Take a hike around Tallebudgera Creek, journey through the vast rainforests and end with a chill picnic on the Burleigh foreshore. With the multitude of landscapes and exotic animals all around, this national park is bound to surprise you at every turn.
6. Greet the animals at Currumbin Wildlife Sanctuary
To have an even more personal encounter with some of Australia's most well-loved animals, head to the Currumbin Wildlife Sanctuary! Smile along with the happy quokkas, take pictures with the wide-eyed koala bears, and even go for walks with the most fun-loving dingos ever. In addition, check out their in-house wildlife hospital, where a dedicated team of specialists treat sick and injured animals. Get a chance to see what goes on behind the scenes, and you can even make contributions to help sustain the sanctuary.  
7. View the Gold Coast from a different perspective
If you ever wanted to feel on top of the world, this is your best bet. Take a helicopter joy flight with SeaWorld to get a panoramic view of SeaWorld, Surfers Paradise, and maybe even the whole of Gold Coast. Strap on tight as you soar up high into the sky, and watch as tall skyscrapers suddenly become little dots in the distance. Savour every minute of this exhilarating experience, you'll never know when your next chance will be.
8. Hunt for the best bargains at Harbour Town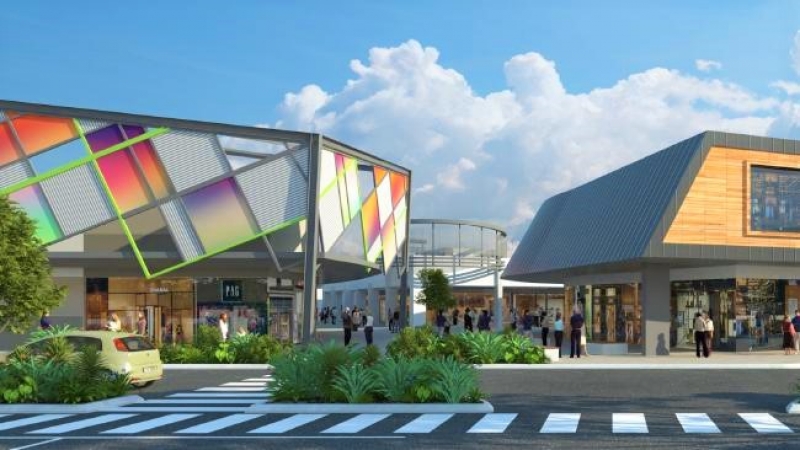 No holiday is complete without some shopping! Spoil yourself at Harbour Town, a trendy mall that first opened on the Gold Coast in 2016. As Australia's largest outlet shopping mall, it offers a wide variety of your favourite items but at huge discounts. Expect to see familiar international names like Coach, Hugo Boss and Nike, as well as some of Australia's very own homegrown brands. Regardless, they have all dramatically slashed their prices – so you'll definitely get a bang for your buck!
9. Up your Instagram game with some #foodporn
The cafe scene in the Gold Coast may not be as impressive as that in Melbourne, but it is still certainly a force to be reckoned with. Hop into any of the quaint, boutique cafes for your fix of poached eggs, avocado toast and acai bowls. Not only do they tantalize your taste-buds, but their impeccable plating certainly makes them visually appealing. Don't forget to snap some shots for the 'gram!
10. Unwind with a drink overlooking the city skyline
At the end of an eventful day, add just one more thing to your list – have a few drinks at one of the Gold Coast's most renowned rooftop bars. The Island Rooftop is a choice location for you to kick back with some cocktails, feel the wind in your hair and watch the city come to life. Be prepared for the live band to serenade you with their best hits, or to get up and partying when the DJ takes the stage. What a perfect way to end the day.

Isn't the Gold Coast amazing? While you're here for the Commonwealth Games, be sure to make time for some of these incredible activities! You're in the Gold Coast, the possibilities are endless!