Switzerland has always been known as one of THE top travel destinations in Europe, maybe even the world! I mean, not only is Switzerland surrounded on all sides by picturesque scenery, it also has a heavenly abundance of chocolate (and cheese!), and turns into a magical winter wonderland when it snows!
With so much to see and do in Switzerland, it's unlikely that you'll find yourself confined to just one major city or destination in the country when you're travelling there. And while there are multiple modes of transport that help travellers get from one place to another, travelling by rail is easily the best way to get around Switzerland.
Here are five major reasons why that is the case:
1. You'll experience Swiss efficiency at its best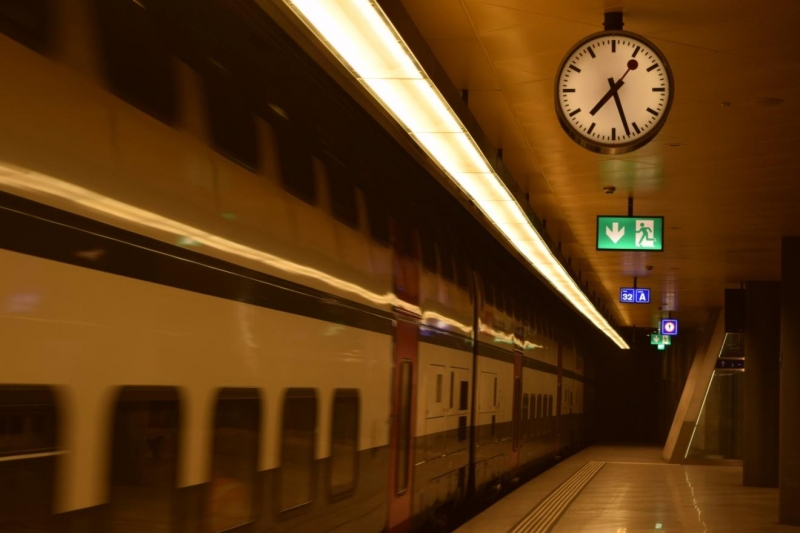 In Switzerland, there's a common saying which goes, "to be on time is to be five minutes early". Oh yes, punctuality is an important facet of the Swiss way of life, and that is clearly reflected in the efficiency of their public transport, more so in regard to their rail systems.
Delays or cancellations are rare occurrences even for the locals. In Switzerland, expect trains to depart on the dot or, at best, no more than three minutes past the scheduled time. This is to ensure that passengers boarding a connecting train to a different destination have enough time to make their transit without having to do an Olympic sprint across the station platforms.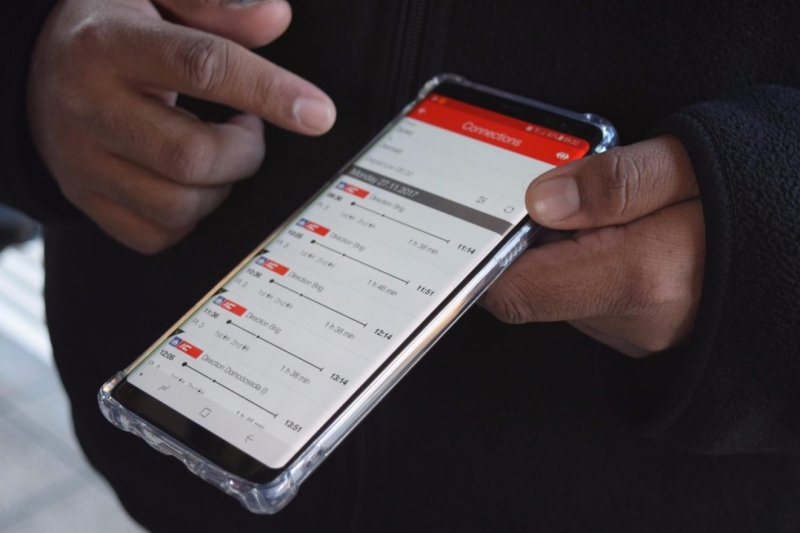 However, in case you do miss your ride, fret not, for there are often multiple trains travelling the same route scheduled within the hour. Simply approach the help desk for more information. Or, if you've downloaded the SBB Mobile app (highly recommend that you do so), you can just look up the next available train on your phone and board that one instead! How convenient!
2. It offers unrivalled accessibility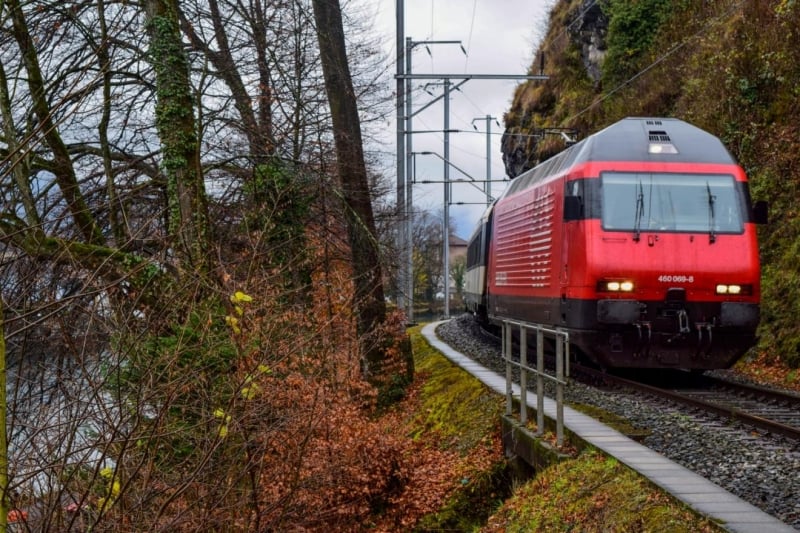 The Swiss rail system sees close to 1.3 million passengers daily. To put that into perspective, the entire population of Switzerland amounts to only 8 million. One of the reasons so many people travel by rail is because of the unrivalled accessibility afforded by it.
A train ride from Zurich to Lucerne takes only about 45 minutes, for example. With that, you can choose to stay in Zurich and plan a day trip to Lucerne (or vice versa!) without the need to switch accommodation or travel around lugging your heavy bags.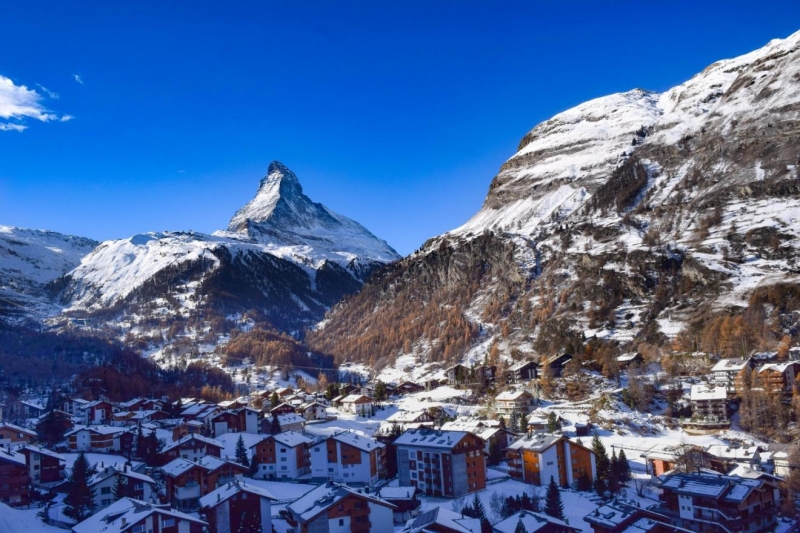 Not only is this a more budget-friendly way of travel, the connectivity between cities by rail is so extensive that you will even be able to travel to suburban and rural areas often inaccessible by other modes of transport (like Zermatt, where fossil fuel-powered vehicles like cars and buses are banned), allowing you to see even more of Switzerland's natural beauty!
3. You can travel in comfort and style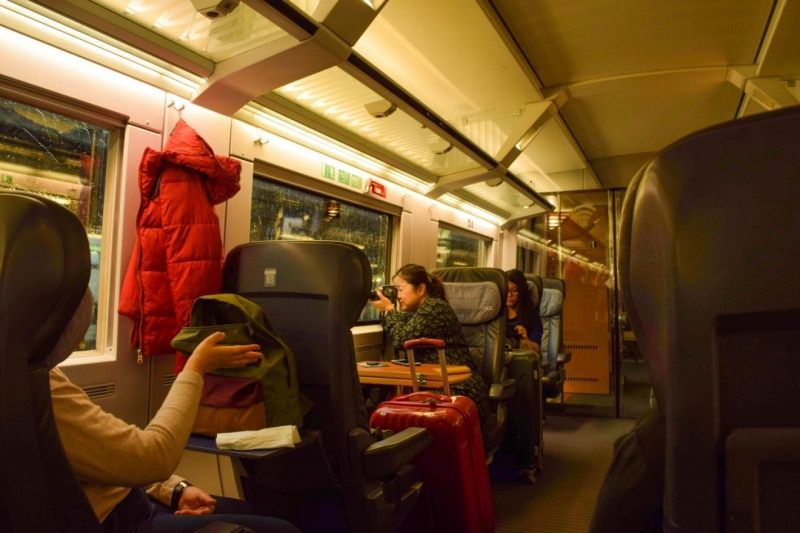 One thing which I really like about travelling by rail is the comfortable and spacious seating arrangement. You just have more room to stretch as compared to a packed economy class flight. What's more, the seats are softly cushioned and come with a retractable footrest too.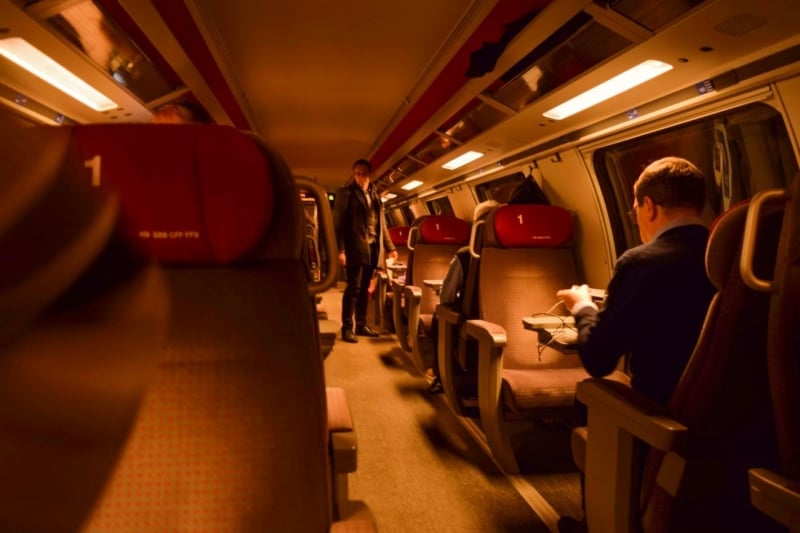 Most trains in Switzerland are also equipped with foldable tray tables and charging ports which you will certainly find handy if you're travelling for work or just need a quick charge for your phone/camera.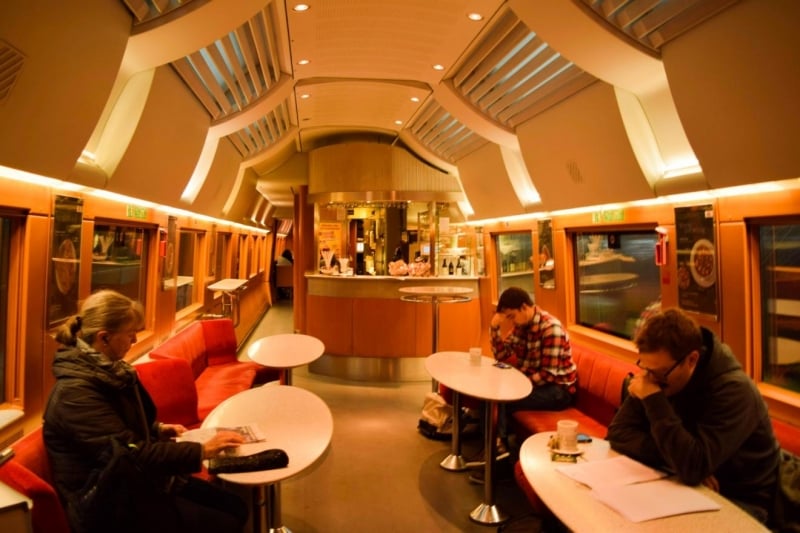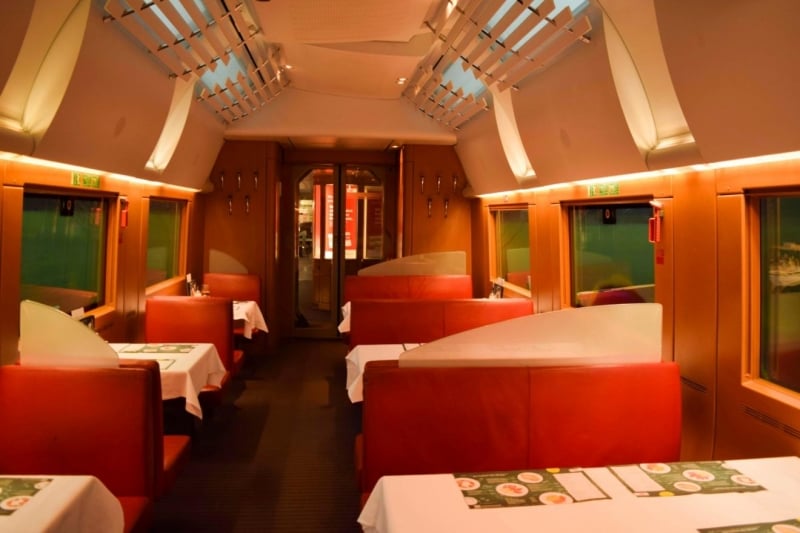 Depending on the train you're taking, you'll either be able to find snack and beverage trolleys peddling refreshments (on trains operating shorter routes), or a fully-functioning restaurant serving hot food and drinks!
Trust me, if you're travelling long distances, like a three-hour ride from Zurich to Geneva, you'll find the food to be rather appetising. Of course, don't expect Michelin-starred cuisine aboard the train!
4. The window views are astounding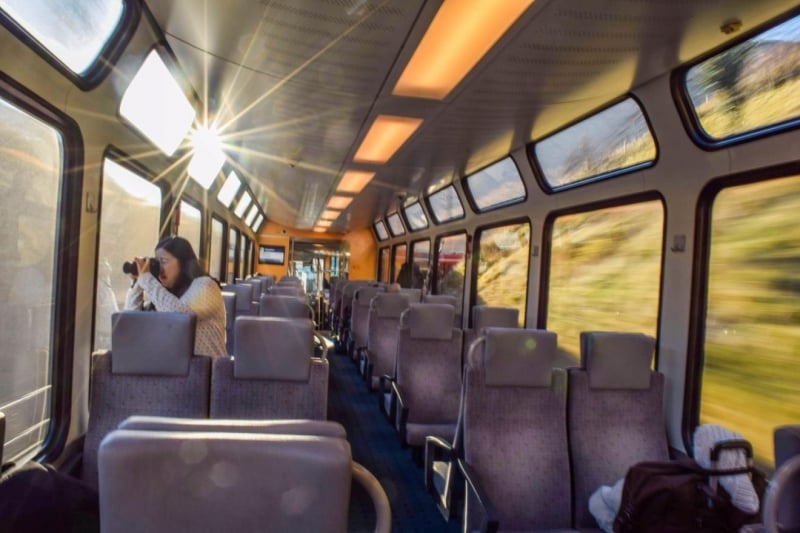 A train ride in Switzerland is more than just getting from point A to point B. It is a must-have experience! It doesn't matter whether you're travelling between cities or boarding the Jungfraubahn to the top of Jungfraujoch – the scenery that often comes with the train ride is to die for!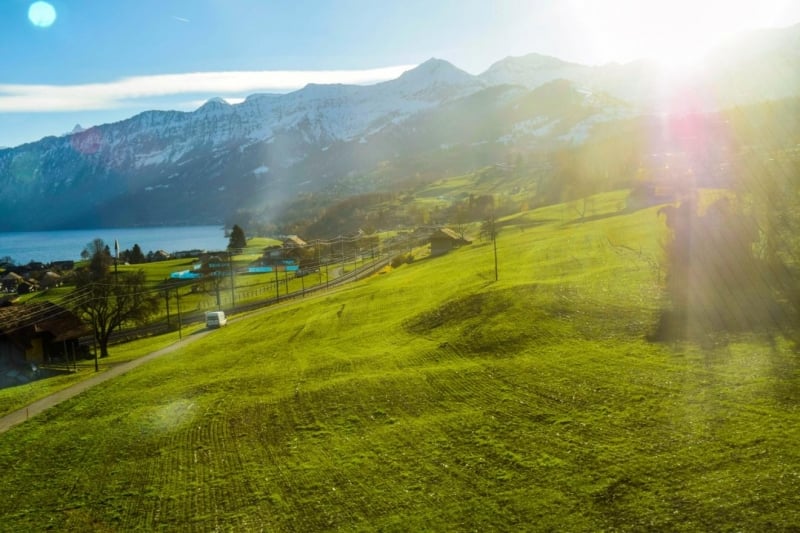 You've most likely heard stories about rail travel in Switzerland: the large, panoramic windows overlooking the scenic valleys and pristine lakes. The Glacier Express, the Bernina Express, the Chocolate Train – yes, these are the names of the train journeys, but these are all attractions in itself.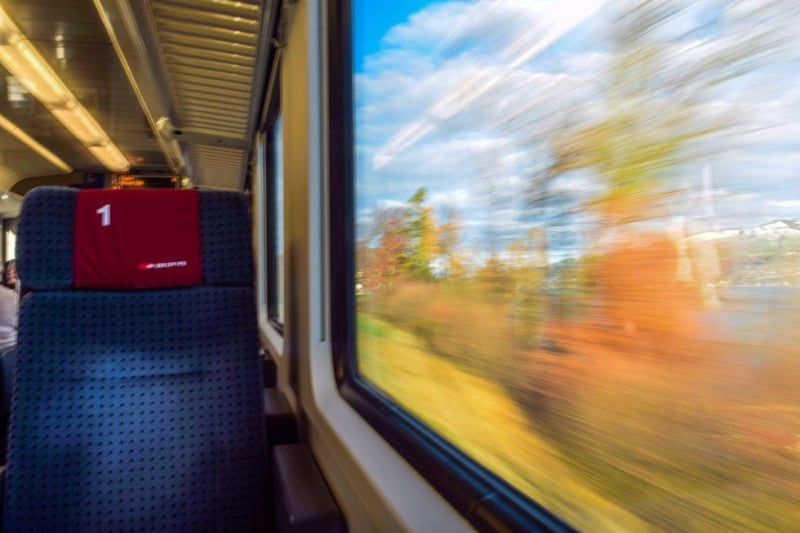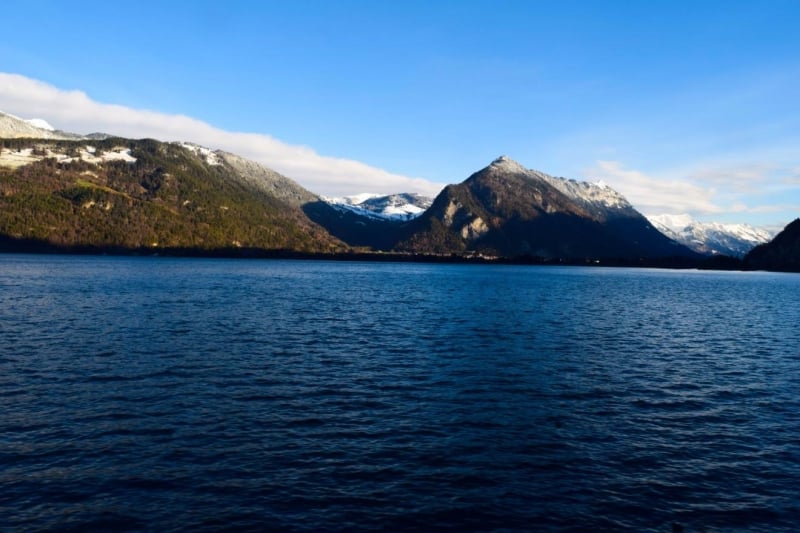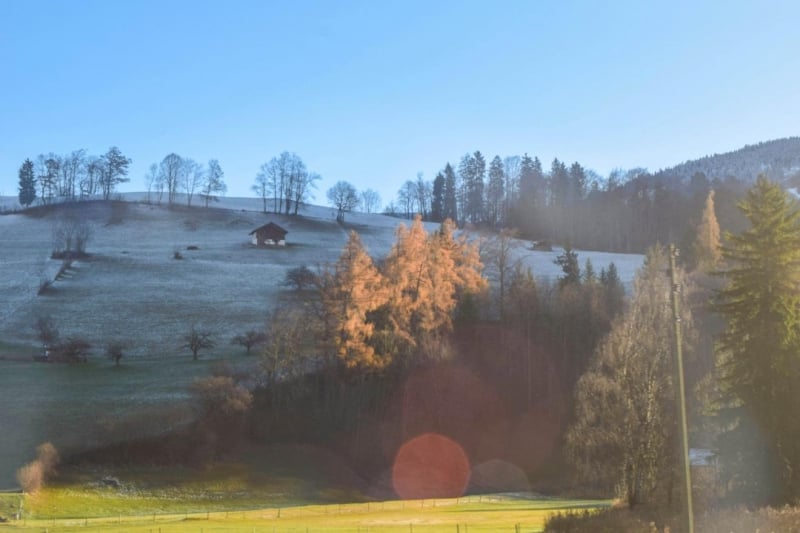 And it gets even better when you board the mountain excursion trains (such as from Zermatt to Gornergrat, or Interlaken to Jungfraujoch). The magical experience of seeing lush valleys fade into snowy white fields is certainly an unforgettable one!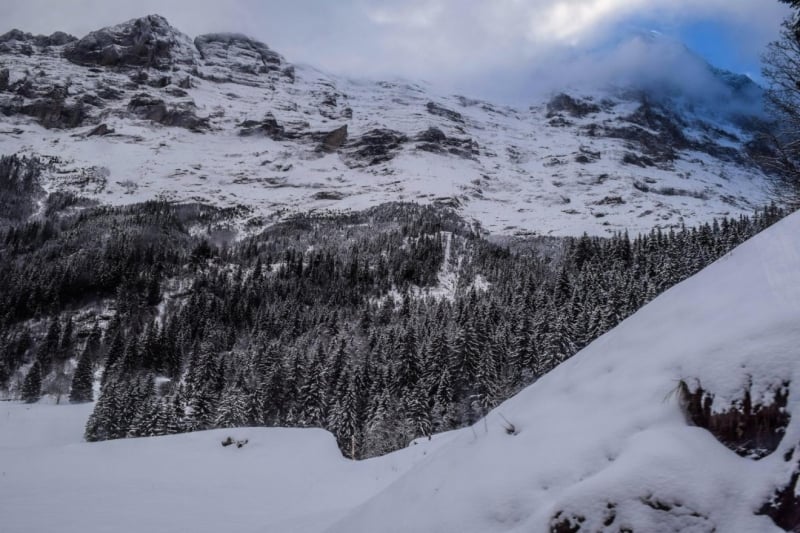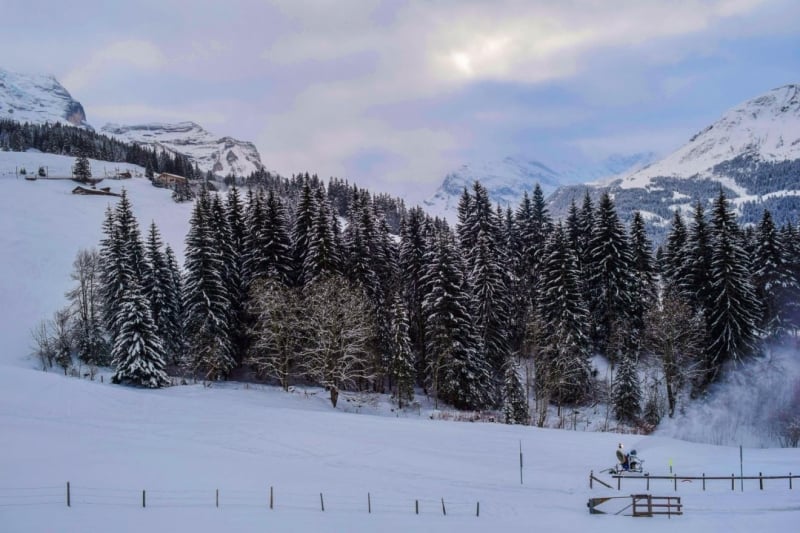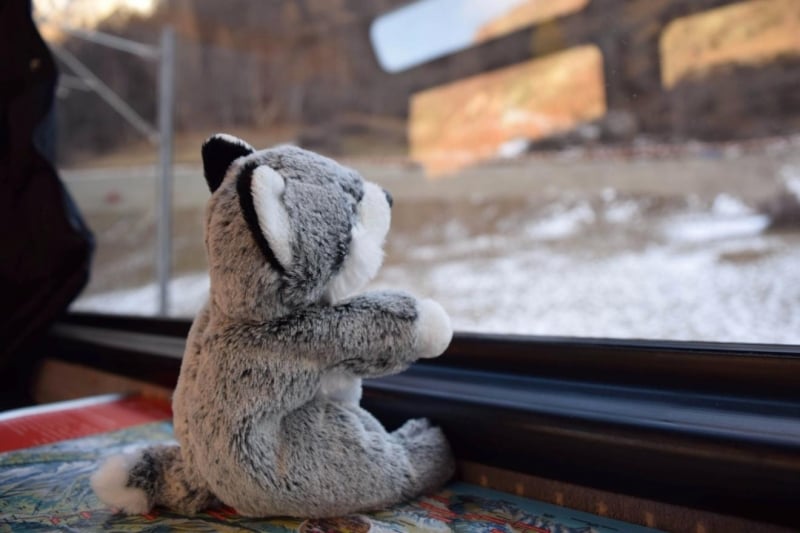 So, don't forget to look out the window when you're travelling by rail in Switzerland! The view will be absolutely worth it, maybe even as much as the journey itself.
5. The benefits of the Swiss Travel Pass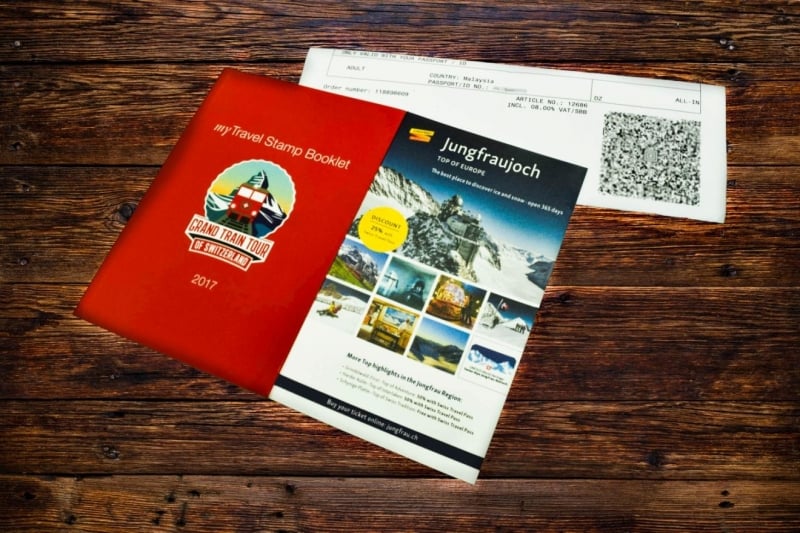 Those who have travelled to Japan will no doubt have heard this piece of advice countless times before: Get the JR Pass to save money!
Well, I say to you now: get the Swiss Travel Pass to enjoy amazing savings and discounted travel fares! How the Swiss Pass works is quite similar to the JR Pass.
Available only to non-Swiss or Liechtenstein residents, the Swiss Pass allows unlimited travel on the network of the Swiss Travel System, covering rail, bus and even boat travel! In addition to major inter-city transits, the Swiss Pass also covers local trams and buses in over 75 locations in Switzerland!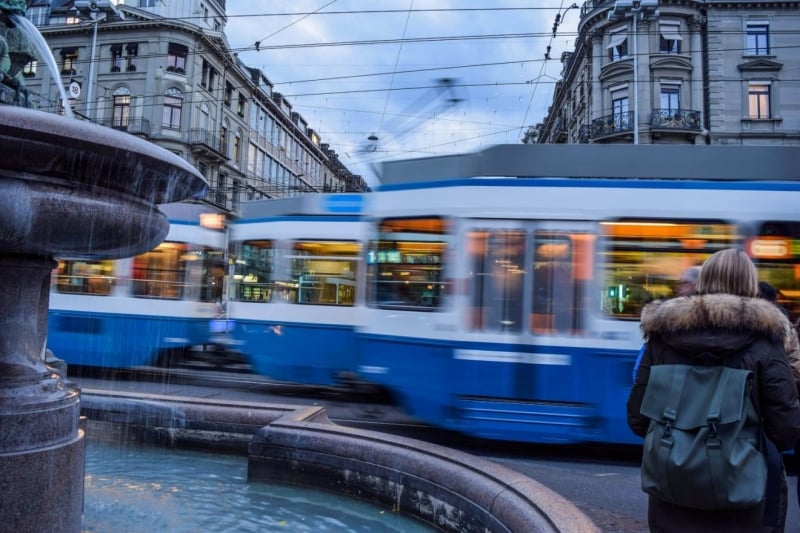 While it does not fully cover mountain railways (like the ones which take you up Gornergrat and Jungfraujoch, the Swiss Pass entitles the holder to a 50% discount on most mountain trains and cable cars! What's more, the Swiss Pass also doubles up as the Swiss Museum Pass, allowing you FREE access to over 500 museums and exhibitions in the country! How awesome is that?!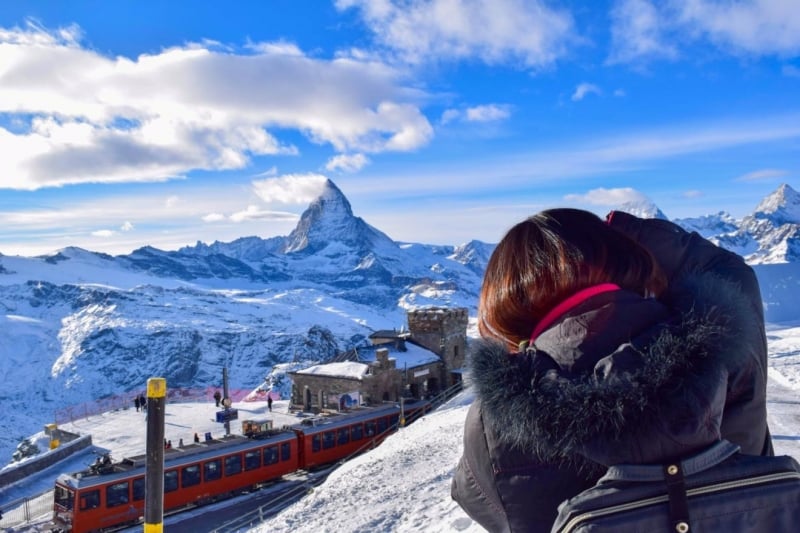 You can decide between getting a 3-day, 4-day, 8-day and 15-day Swiss Pass; they start from CHF 216 (about USD 217). Children and youth up to the age of 26 get to enjoy discounted prices on the Swiss Pass as well.
I highly recommend getting the Swiss Pass if you're planning to travel around Switzerland as it really does help you save on travel costs, especially given its various perks for the mountain railways.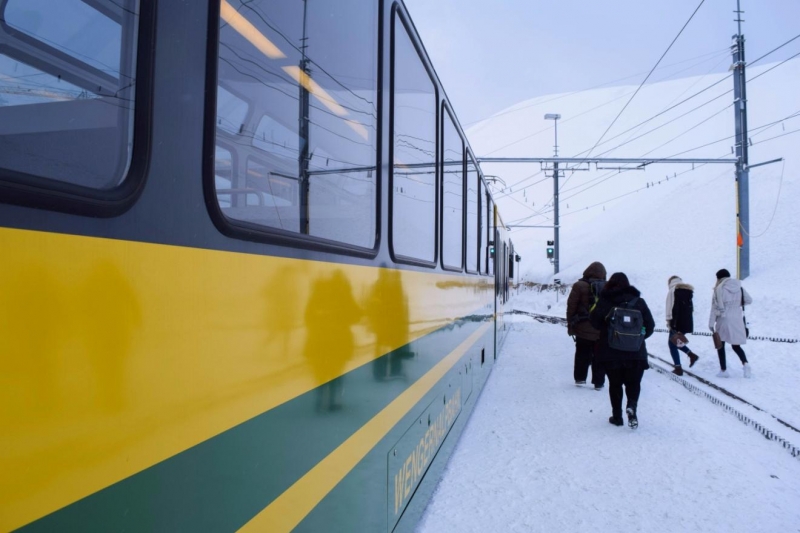 It's also convenient because you only need to show the Swiss Travel Pass to use the Swiss Travel System network. That's much less of a hassle than having to buy a ticket for every ride you want to take!
All aboard!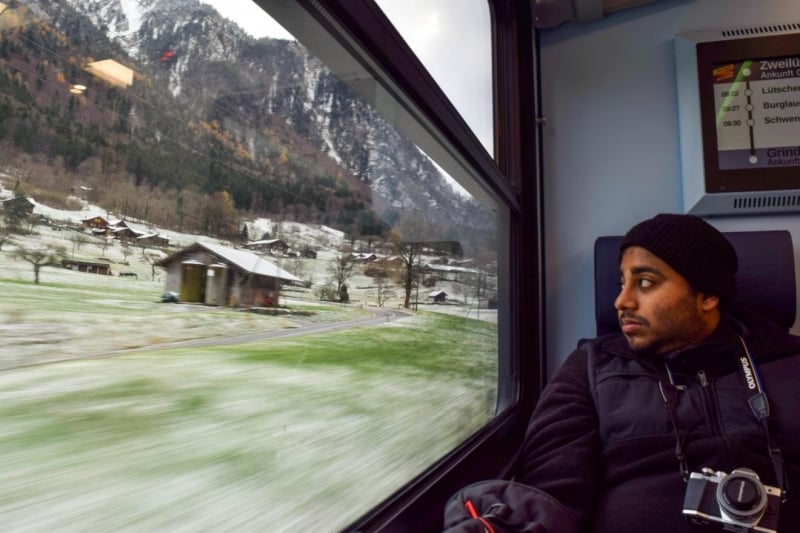 I'm sure that by now, you're all ready to go on that magical Swiss adventure. But perhaps there's just one question left: How do I get the Swiss Travel Pass?
Well, you could order online or, if you live in Malaysia, you could approach Sedunia Travel, just to make life easier for you. Founded in 1976, Sedunia Travel boasts a stellar track record of customer satisfaction. Based in Kuala Lumpur, Malaysia, Sedunia Travel is an award-winning travel agency which takes pride in being a recognized travel specialist.
Being members of esteemed organizations like IATA and MATTA, they are no strangers to working with global tourism organization to bring you the best of travel experiences.
In fact, Sedunia Travel is currently offering personalized private tour packages in Switzerland from only RM2,850! So, whether you'd like to embark on a skiing adventure in the Alps, or simply take in the view as travel through the alluring Swiss countryside by train, rest assured you'll be able to find an arrangement that's just right for you!
For more information on Sedunia Travel's tour packages in Switzerland and the wide range of services they offer, be sure to check them out! Psst! You might wanna start with browsing through the various tour packages they have on offer!
So, having said all that, I only have one last thing to say: ALL ABOARD TO SWITZERLAND!
---
Special thanks to Sedunia Travel for taking me on an unforgettable Swiss adventure by rail.