Hear ye, hear ye, Ghibli fans! We've got exciting news for you. This year might have been off to a bumpy start, but the legendary Studio Ghibli just released an announcement that's giving us something to look forward to.
The highly anticipated Studio Ghibli theme park is slated to open on 1 Nov 2022. It's currently finishing construction at the Aichi Expo Memorial Park in the city of Nagakute, which is about a three-hour train ride from Tokyo. If this Japan attraction sounds familiar, that's because it's also the site of the popular recreation of the red-roofed house from My Neighbor Totoro. Speaking of which… 
What we know so far about Studio Ghibli's theme park
The upcoming Ghibli amusement park will have five themed areas, all based on iconic films from the Japanese animation studio. The first one is inspired by My Neighbor Totoro, which should be ready by the opening day later this year. 
By 2023, two more sections will be welcoming guests: one based on Princess Mononoke, and another that's a combination of Kiki's Delivery Service and Howl's Moving Castle. Meanwhile, the final two sections are eyeing a March 2024 launch. Although, we have yet to hear which Ghibli works will serve as their inspo. 
While there will certainly be amazing rides, there won't be any large-scale rollercoasters, according to Japanese news outlets. This Studio Ghibli theme park will focus on nature trails instead. What's more — Hayao Mizaki, aka the animation studio's co-founder, has reportedly made it imperative that no trees be cut down. 
Also read: 10 Destinations in Asia That Inspired (Or Were Inspired by) Studio Ghibli Movies
What exciting attractions to expect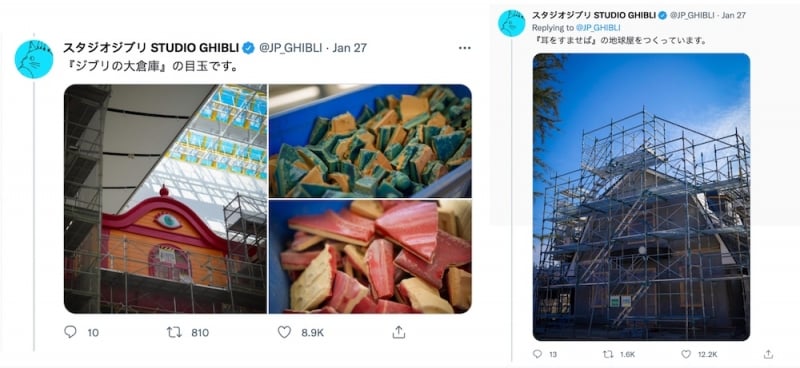 Along with the official opening date, Studio Ghibli released sneak peeks of the attractions under construction via Twitter!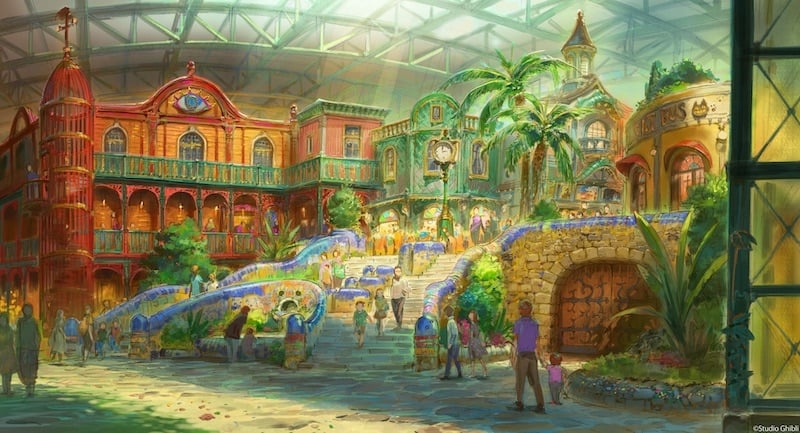 According to Entertainment Weekly, the indoor zone called the Grand Warehouse is partially inspired by Spirited Away. It will feature exhibition spaces, dining spots, a theatre, and even antique shops similar to those in Whisper of the Heart.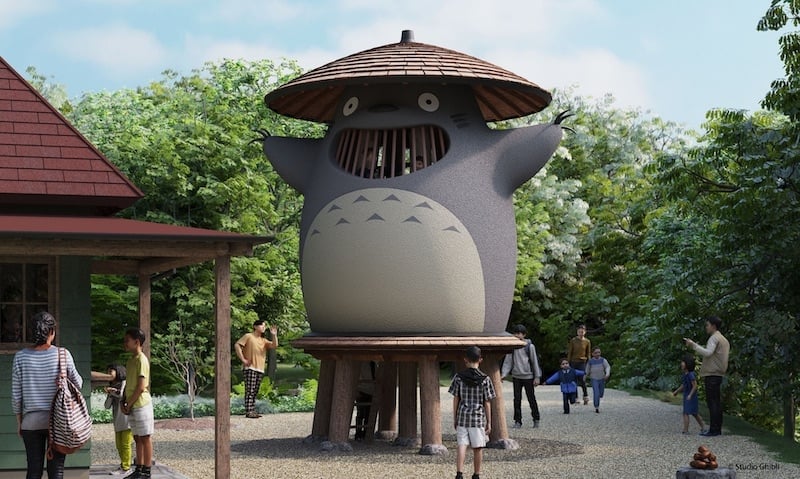 The My Neighbor Totoro-themed area will feature a wooden Totoro-shaped statue (called Dondoko-do) approximately five feet tall. Visitors will find it right behind Satsuki and Mei's house.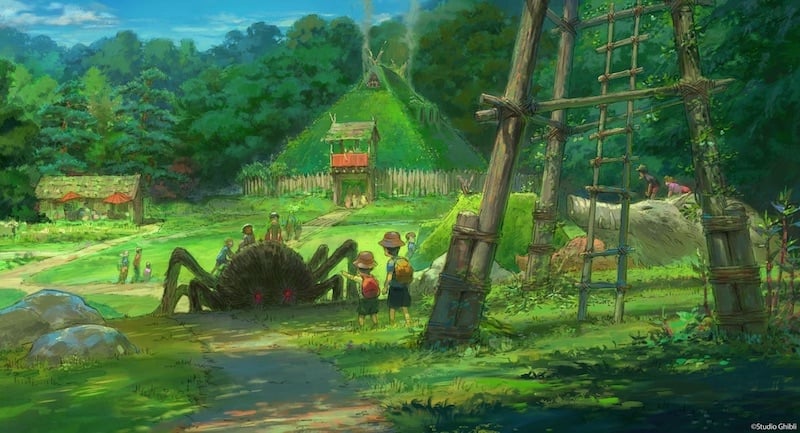 There will also be a Princess Mononoke-inspired village that brings the film's characters, creatures, and settings to life.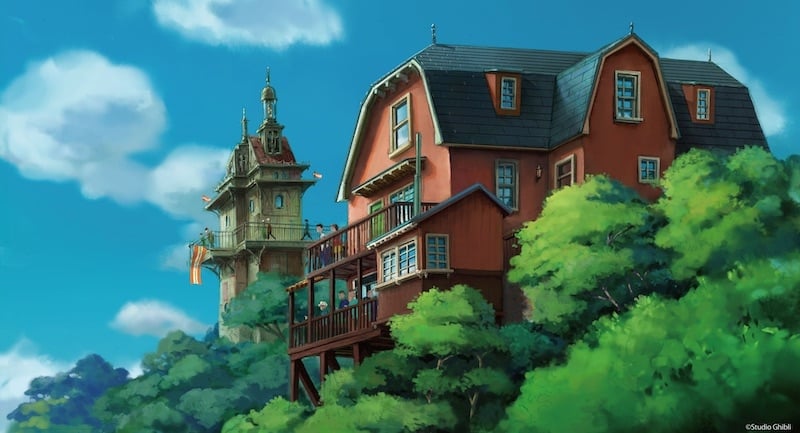 A section called Valley of the Witches will be based on Kiki's Delivery Service and Howl's Moving Castle. What's more, a gigantic replica of the titular castle is also in the works, according to a tweet from Aichi Prefecture governor, Hideaki Ōmura. 
Aichi's tourism board also released a promotional short film to further up the hype! Click here to watch. 
Also read: A Japan Guide: The Ultimate Must-Visit List for Gamers & Anime Fans!
As of now, there is still no information on tickets — including prices and selling dates. Stay tuned for further updates on the Studio Ghibli theme park!
Other upcoming anime-based attractions coming to the Land of the Rising Sun this year include the Pokemon and Donkey Kong theme parks at Universal Studios Japan. 
---
All images credited to Studio Ghibli.