If you're intending to head down to Melbourne with your children for a vacation this June, you've made an excellent choice! There are plenty of fun activities to do with your kids in this charming city. Here are some family-friendly ideas within the city centre and outside!
WITHIN CITY CENTRE
1. Meet the sea wonders at SEA LIFE Melbourne Aquarium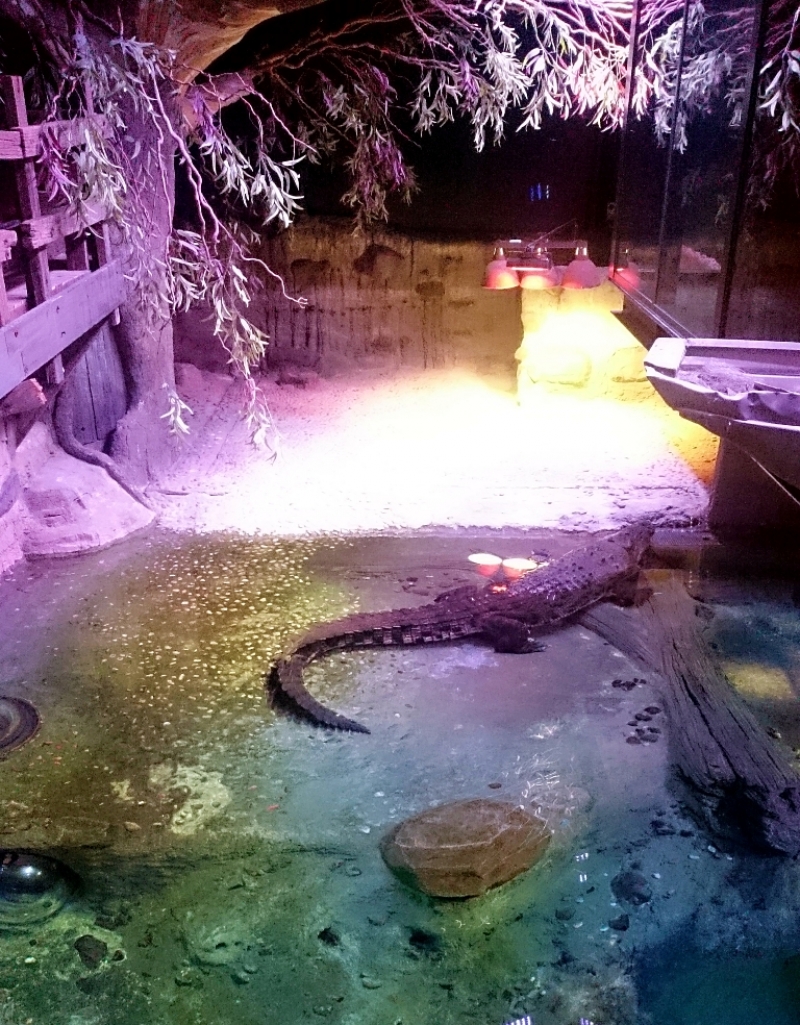 Start off first by exploring Melbourne's sea wonders at the SEA LIFE Melbourne Aquarium. There are tons of animals to admire and learn more about.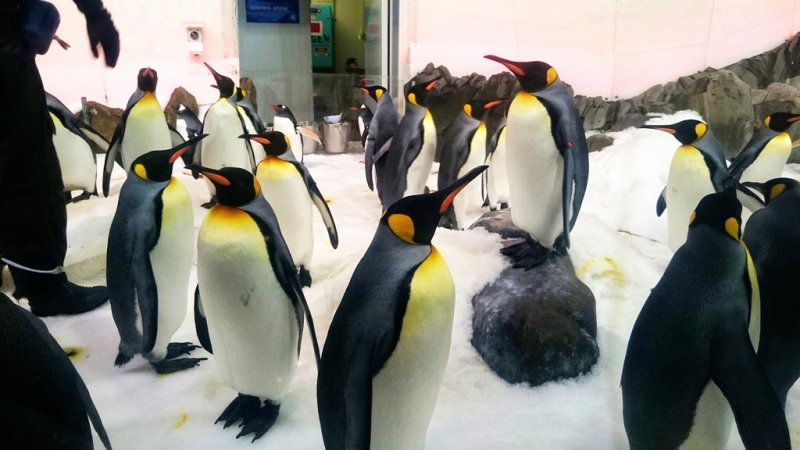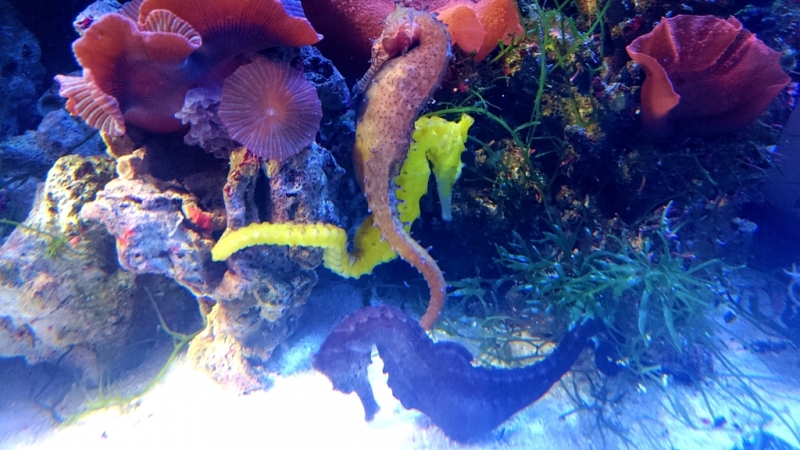 While your children may get excited upon seeing Australia's saltwater crocodile, my personal favourites had to be the elegant seahorses, stingrays, sharks and not forgetting the Gentoo penguins of Antarctica!
2. Be an explorer at the Melbourne Museum
The museum might be boring for some but the one in Melbourne is packed with wonders in every corner. For children with a fad for dinosaurs, there is the Dinosaur Walk where they can see the skeletons of 17 prehistoric animals right in the middle of the exhibition. There are also animated reconstructions that depict the lives of these animals that died millions of years ago. 
For babies to toddlers of five years old, there is also the Children's Gallery where they can explore and discover using hands-on and open-ended play-based learning. Your child can dig into fossils, travel through the discovery garden, and even dance at the camouflage disco as cute animals!
And for those who are fascinated by six-legged creatures, the Bugs Alive exhibition is a stunning display of millions of insect species… you might just go crazy. There are even live tarantulas and local spiders like the redbacks and orb weavers to see! Don't freak out, they are well enclosed.
Did you know that the Melbourne Museum is autism-friendly as well??. Before bringing your child down, you can visit the Museum's website to download a file that consists of social stories written for them. These stories include photos to show and guide the children through what they would see at the museum. There is also a downloadable colour-coded map of low and high sensory spaces with which you can decide the areas that will be best suited to bring your child.
3. Get cosy at Pancake Parlour
Pancakes entice most children. If you're in the city centre and your kid complains of a hungry tummy, make your way to either Centrepoint Arcade at Bourke Street Mall or Melbourne Central Latrobe Place and Swanston Street. Spoiler alert: you'll be in love with the interior design!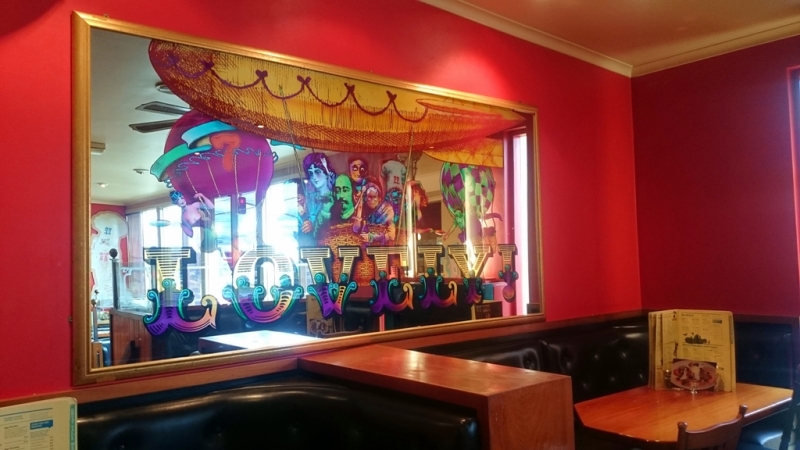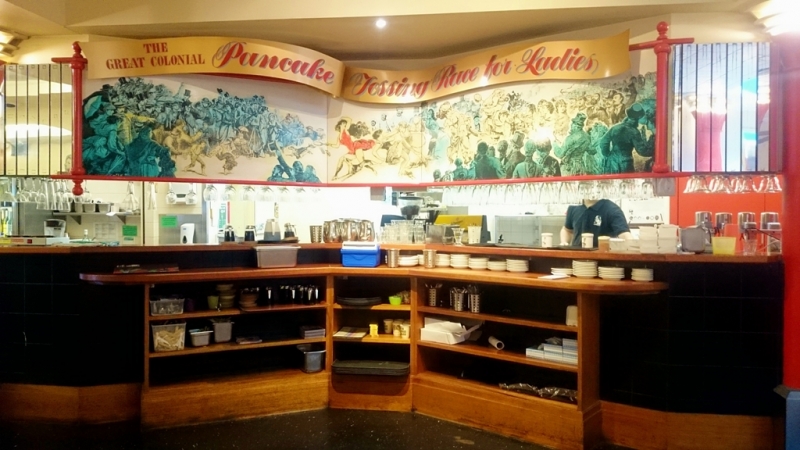 While I was at the Dandenong outlet (which unfortunately closed down late last year), I put my colouring skills to the test. I must say your children will be well taken care of!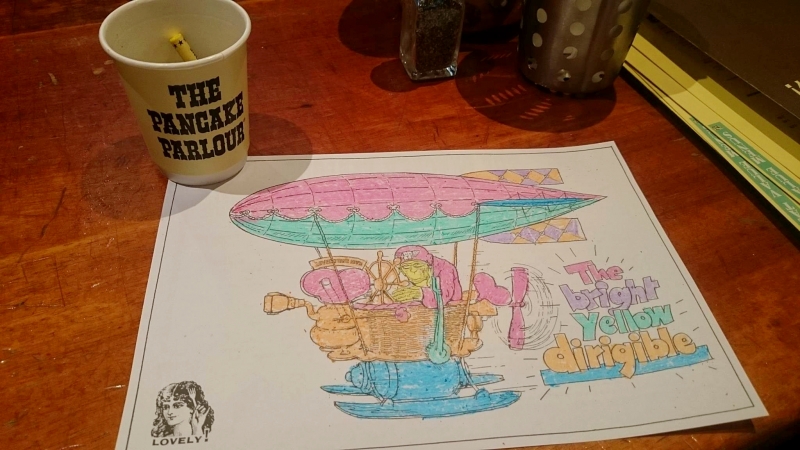 Lovely!
4. Have some fun with nature at the Children's Garden
Back to some good hands-on activity! Situated in the Royal Botanic Gardens Victoria, the Ian Potter Foundation Children's Garden is an interactive educational environment for kids to get their hands dirty in the garden with the many plants, water structures and pathways that all reflect the state's changing seasons. Designed to intrigue and teach children about the importance of the environment and the need to conserve it, the garden helps to create a space for the kids to have a sense of care and responsibility towards the environment. You can head to their website and download a checklist with "50 things for kids to do". This garden is accessible to children of all ages, backgrounds and physical abilities.
Time to have fun with Mother Nature!
5. Get thrilled at Luna Park
Of course, if you're in Melbourne with your kids, you cannot miss the Luna Park at St Kilda! I don't think I have to say much about this, do I?
Don't forget to walk down the St Kilda pier before heading to the park!
6. Have a whimsical family experience at Wonderland Junior Docklands
If your kids are still rooting for more fun, there is the Wonderland Junior Docklands in the inner city that offers exciting amusement rides such as the Circus Train, Rockin' Tug, and the Carousel. This amusement Park is located on Waterfront Way in The District Docklands under the Melbourne Observation Wheel (or the Melbourne Star).
7. Cycle along Yarra River
To cater to the more adventurous, you can bring your kids out on a cycling day trip along Yarra River. Known to be one of the best cycling paths in Melbourne, the Main Yarra Trail, and Diamond Creek Path will bring you through the scenic landscapes of Melbourne's inner bushland and the beautiful Yarra River. To start this trail, you can take a short train ride to Eltham. After renting a bike from there, you can ride your way down to Diamond Creek. To ride towards the city, follow the Diamond Creek Path southwards where you will end at the Yarra.
Cross the river and turn right, and then you will be on the Main Yarra Trail towards the city. You can choose to ride the opposite direction too!
8. Sit in a miniature railway
While cycling along the Diamond Creek Path, you would come across the Diamond Valley Railway south of Eltham. This is a miniature railway with about two kilometres of winding tracks and tunnels, and many cute puffing trains with authentic drivers, whistles and railway crossings.
This is not only for children but for adults too, so please do hop in with your kids! Tickets are cheap but be sure plan your trip well as the railway only operates on Sundays and during holidays.
9. Get energised at Playtime Crown
The Crown Entertainment Complex on the Southbank is not only about the adults striking big money at the casino. Bring your kids down to Playtime Crown, an amusement arcade packed with lots of games and activities! Join in with your kids for this one and forget about the casino.
10. Be a budding scientist at Scienceworks
Just across the Yarra River from Westgate Park sits a captivating museum that screams science! True to its name, Scienceworks offers hands-on experiments and demonstrations in the world of science but set within Melbourne's industry, heritage and applied technology. Among many other activities, children can learn about electricity through a demonstration that features a giant Tesla Coil or fall into the universe in Melbourne's Planetarium situated on the site itself.
OUTSIDE CITY CENTRE
11. Milk cows in a children's farm
For some country fun, bring your child to one of the many children farms outside of the city centre. The most popular one that does not require you to travel far into the countryside is the Collingwood Children's Farm just two kilometres away from the city. Here, see chickens, ducks, goats; you can milk cows, brush them and also cuddle with guinea pigs!
If you're willing to travel a longer distance, there is the Animal Land Children Farm just 30 minutes from the city centre, and the Chesterfield Farm and the Big Goose further out.
12. Play vet at the Healesville Sanctuary
About a one-and-a-half-hour drive northeast from the city centre, your kids can get up close with cute koalas and bubbly kangaroos, and not forgetting the emu, dingoes, and wallabies at the Healesville Sanctuary. This zoo that specialises in native animals also treats those who are admitted sick.
To create more empathy in your child for these animals, there is a playspace called Future vets that inspires children to care for the animals. The space is, in fact, a mini wildlife hospital but through imaginative role-play.
13. Sweeten your mouth at the Yarra Valley Chocolaterie and Ice Creamery
While at Healesville, make your way to the Yarra Valley Chocolaterie and Ice Creamery for a good mouthful of dessert. Did I tell you there are free chocolates and ice cream tastings?
14. Watch hopping kangaroos
Travelling southeast from the city centre will bring you to the Dandenong Ranges, home to the Cardinia Reservoir Park. Come after 5pm to see the wild kangaroos appear. These kangaroos, however, do not really like to be in close proximity with humans (I speak from experience), but it's worth the time to see mobs of kangaroos surrounding you!
15. Ride in awe on the Puffing Billy
I personally recommend a day or two here at the Dandenong Ranges because there are lots to do. Apart from what I've suggested here, be sure to bring your child for a ride on the Puffing Billy Railway.
While the more-than-a-century-old tradition of sitting out of the carriages has been temporarily banned, that should not stop you from riding this majestic automobile into the scenic forests of the Dandenong Ranges.
16. Pick fruits at Blue Hills Berries and Cherries Farm
If you realise your child has a fascination for all things country, the Blue Hills Berries and Cherries will be the next best option for a countryside feel once again. Situated within the Dandenong Ranges, this farm will be a great outdoor day activity for you and your child. Grab a basket, pick as many cherries and berries and then take a photo to mark your child's first Australian fruit picking experience!
17. Take a safari tour in the wild
An hour southwest from the city centre lies the Werribee Open Range Zoo where you can take a wildlife safari tour to learn about some of the world's most endangered species. These include the Przewalski's Horse, the African Wild Dog, and the Vervet Monkey.
Children on this tour will also learn more from the live commentary during the tour so get your kids ready for a fulfilling learning adventure in the wild!
18. Step into the past at Sovereign Hill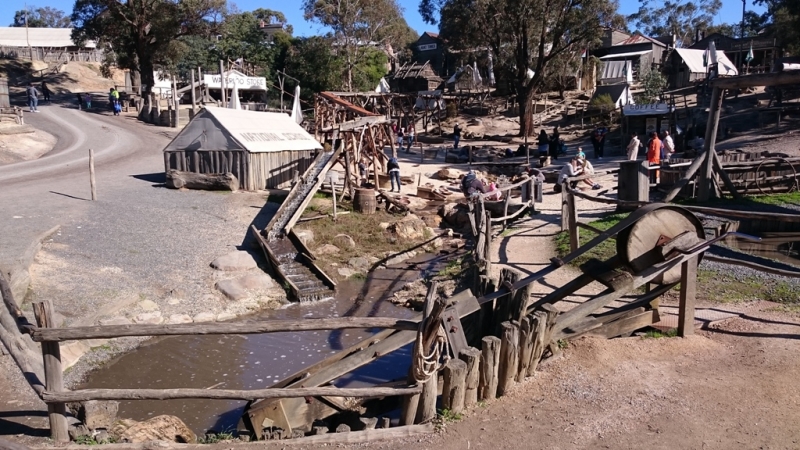 Situated in the old mining town of Ballarat, Sovereign Hill is an outdoor museum that showcases Ballarat's gold rush history of the 19th century. As an adult, there is a lot to learn from this historic place, but I assure you that your child will love this place too!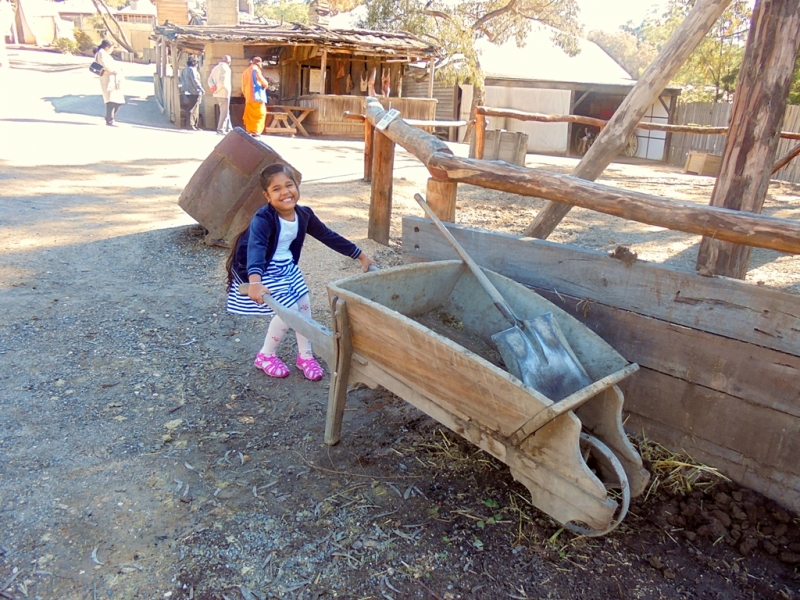 There are many shops and establishments to explore, a chance to mine for gold and make your own soap, and many, many photo opportunities! If my nieces were up for it, your kid will surely be too!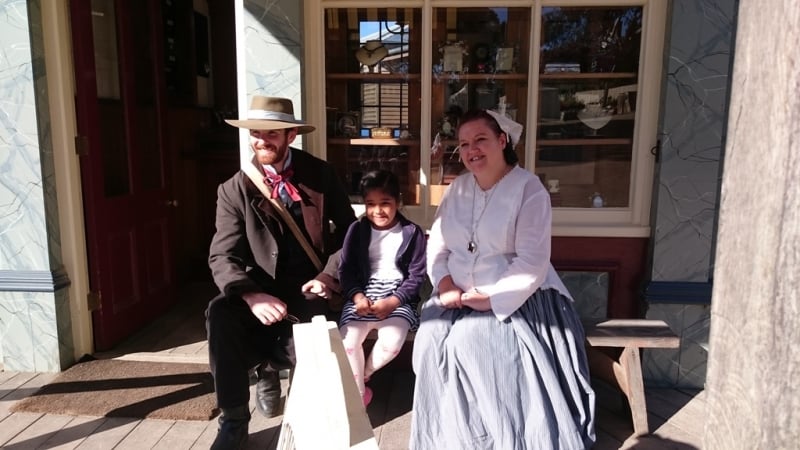 We hope you got a good idea of what you could do with your child here in Melbourne! Make sure you have a well thought out itinerary planned with your kids before heading down. Do check out the opening hours of the places you wish to visit too.