It's no secret that travel has taken a backseat as result of the COVID-19 pandemic. While jetting off to a novel destination may seem like a far-fetched idea, ANA HOLDINGS INC. together with leading game studio JP GAMES have something up their sleeves to quell your unabating wanderlust. Enter ANA NEO, Inc. — an interactive virtual platform that features SKY WHALE.
The goal: To bring the joy of travel and unique online shopping opportunities to audiences worldwide. Sounds interesting? You can explore the realm of SKY WHALE when it launches in 2022. 
"Complete with realistic recreations of famous tourist sites and unprecedented shopping options, ANA NEO will help people explore the world from the comfort and convenience of a connected smart device," Mitsuo Tomita, president and CEO of ANA NEO shares. 
Also read: 5 Fun Online Games To Play With Friends While Social Distancing
What is SKY WHALE?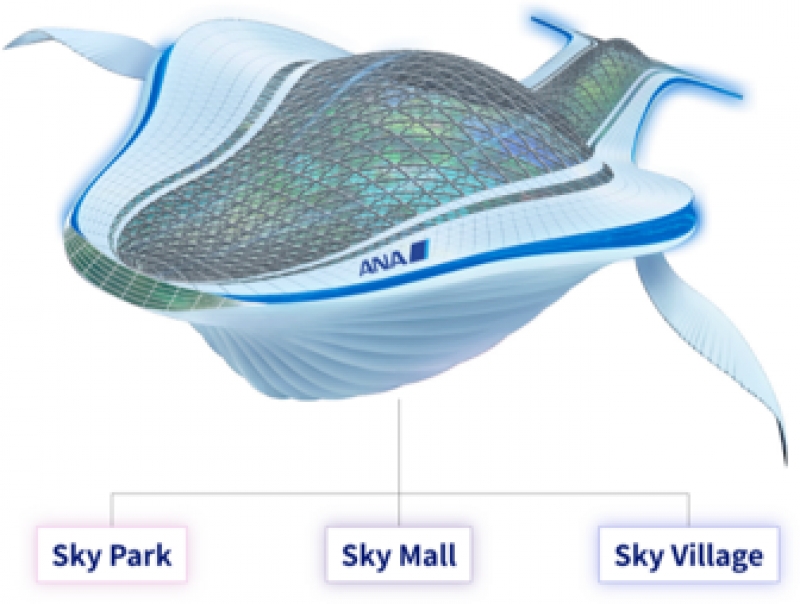 SKY WHALE is a digital vessel that provides transportation within the world ANA NEO offers. Essentially, it enables users to travel, access a plethora of interactive activities, and immerse themselves in various environments at the touch of a button. Fun fact: The interactive virtual environment is created by chief producer Hajime Tabata — the brainchild of Final Fantasy XV. 
In SKY WHALE, there are three distinct areas which emulate real-world locations that users can anticipate. 
Sky Park
At Sky Park, you can explore the immersive environment on your own or with a group of friends and family. On top of that, you can also book a real travel plan that matches the virtual experience. 
Sky Mall
The Sky Mall is a virtual shopping space that takes inspiration from airport shopping and entertainment areas. Additionally, it will make available a slew of real-world artisanal crafts and items to promote regional culture and local products.
Sky Village
In the Sky Village area, SKY WHALE will provide access to medical care, education, and government services in a virtual environment. 
Also read: Cure COVID-19 Blues Online With Pretty Window Views from Across the Globe
Other exciting features of SKY WHALE

A wide range of customisation options for users.

The ability to make real world purchases while logged in to SKY WHALE with a smartphone.

Utilise ANA miles within the world of SKY WHALE.

Experience services by an avatar robot developed by Avatarin Inc.

Tune in to music that will enhance the travel experience put together by world-renowned violinist and composer Taro Hakase.
Now, who is already looking forward to this virtual platform while waiting for travel to resume? 
---
Information and photos extracted from a press release issued by ANA Holdings.
Featured image credit: Rana Sawalha | Unsplash.