Contributed by The More I Travel
To cover New Zealand's South Island in a week is definitely do-able. Here's an itinerary that will bring you through all the major must-see areas.
This itinerary revolves around the two main cities in the South; Christchurch and Queenstown. My girlfriend and I did this trip in the middle of winter (July). Thankfully, our trip went smoothly and we did not have any of our plans fouled by bad weather. When travelling in harsh weather conditions (especially winter), do make sure to check the weather and road conditions in advance before hitting the road. Updates on road conditions can be found at NZ Transport Agency.
With a certified self-contained campervan, you can literally park and "set up camp" anywhere out of the restricted zone (mainly cities). This is the freedom that comes with living in your vehicle! You don't have to worry about rushing to an accommodation you booked for the night.
For a more detailed budget plan, read 8-Day Campervan Road Trip In NZ South Island for NZD900.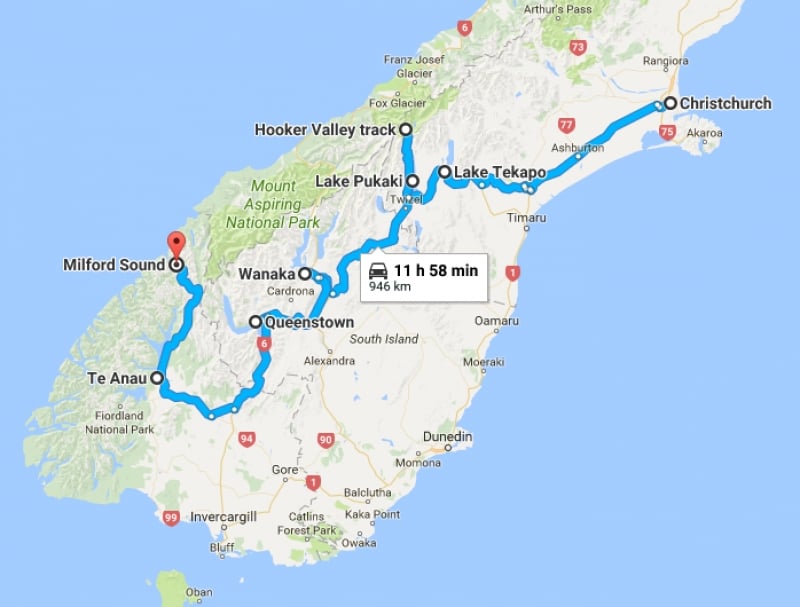 This route covers about 1,300km, inclusive of all the detours along the way. You can choose to do it the other way round which is from Queenstown – Christchurch instead. However, we advise against it as to go through some roads, like crown range road, may be treacherous for larger motorhomes. Rental companies are unable to stop you from going there but do take note that insurance does not cover any damages should anything happen.
Day 1: Christchurch
We recommend taking a flight that will allow you to reach Christchurch early so that you will be able to check out the campervan rental in good daylight. If you are flying from Auckland, Air Zealand is a good choice because they are reliable and priced reasonably (checked-in luggage included). We paid about NZD190 each for a return leg; Auckland – Christchurch and Queenstown – Auckland. Note that flights in and out of Queenstown usually cost a premium above other cities. We recommend that you skip hanging around Christchurch and consider stocking up groceries for the campervan instead. Drive out of Christchurch to find a free campground or look for a powered site. The best app for such a trip is Campermate. Everything you need to know about campgrounds, from discounts to dumping sites can be found on it.
Spend the night at Chamberlains Ford Reserve, it is a free campground.
Day 2: Lake Tekapo
Start the day by heading to Lake Tekapo. The route along the way gets more scenic as you get closer to Lake Tekapo. Cut into Highway 79 near Orari River to merge to Highway 8 (the road leading to Lake Tekapo) instead of the longer route.
Spend the night at Lake Tekapo Motels & Holiday Park. It costs NZD50 a night for a powered site. Literally, paying for the view and electricity hook up. I recommend alternating the days between powered sites and freedom camping because you get to charge the campervan (which means your devices too) and it is friendly on your wallet as well. The view at this holiday park was gorgeous. My proposal took place the following morning right after sunrise!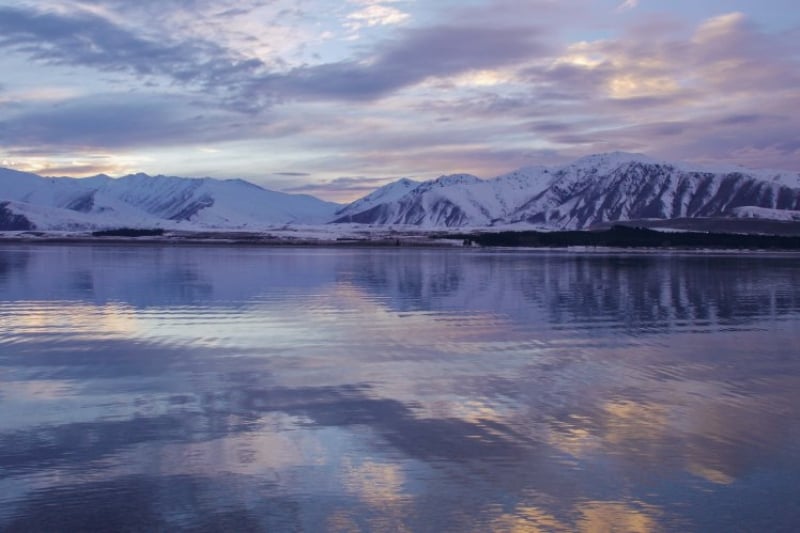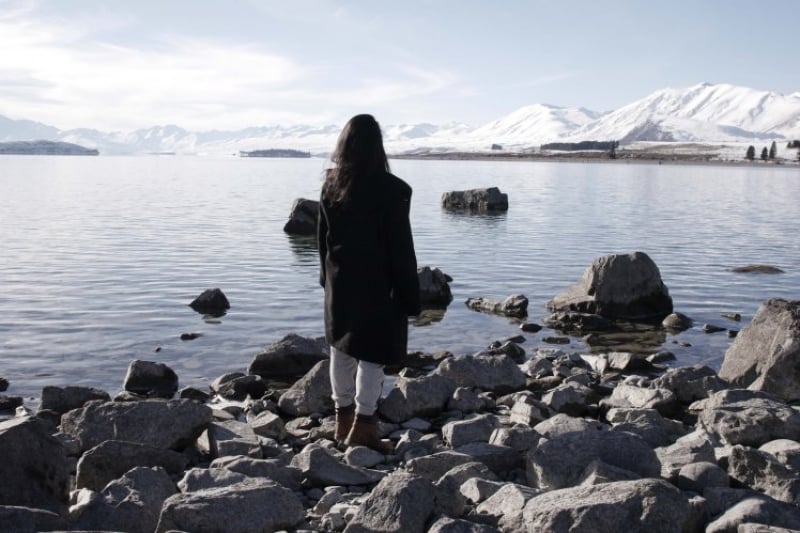 Day 3: Lake Pukaki and Mount Cook
After a night spent at the stunning Lake Tekapo, enjoy the drive up to Mount Cook. Drop by Lake Pukaki Visitor Center to get some fresh salmon and admire the beauty of the lake. When we were there, the weather forecast predicted heavy snow on Mount Cook. Luckily for us, the roads were still open the next morning! Continue driving to Wanaka through the scenic Lindis Pass. Do not miss the Lake Wanaka Tree, which is definitely Instagram-worthy.
Spend the night at Wanaka Lakeview Holiday Park. It costs NZD40 a night for a powered site.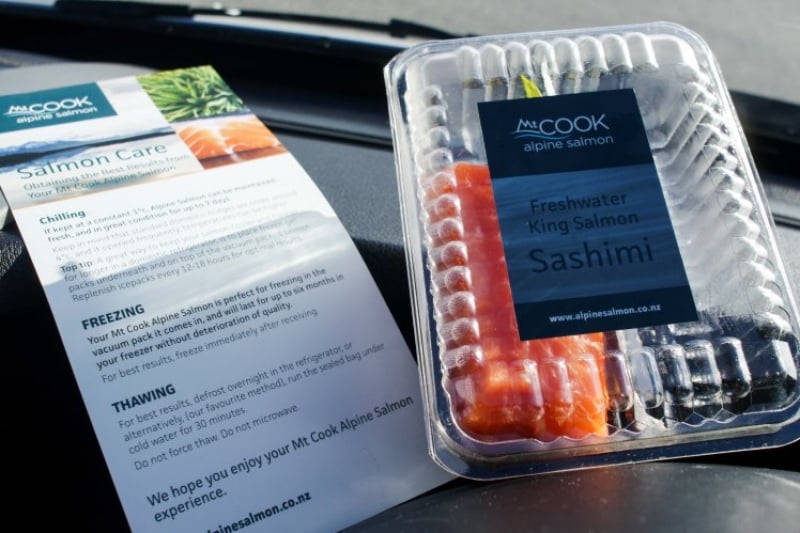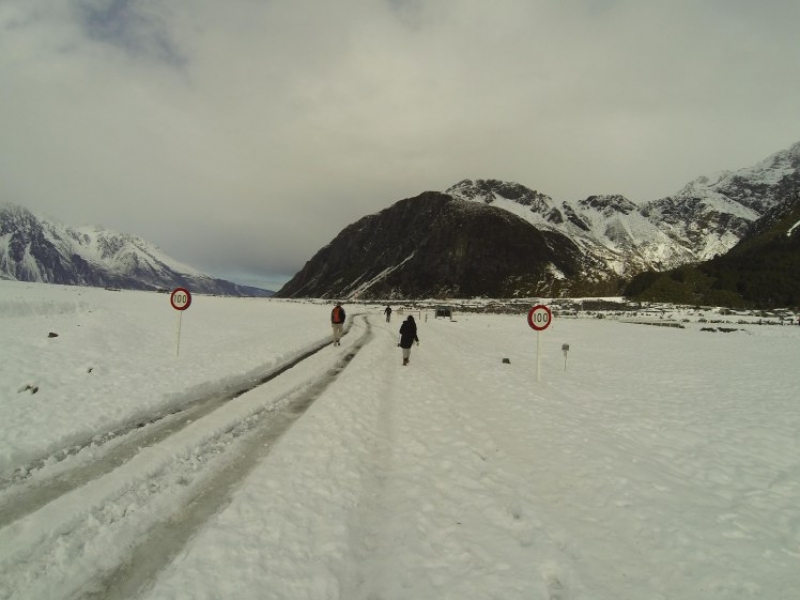 Day 4: Queenstown
You can choose to spend a few days here consecutively or make side trips to Milford Sound, Te Anau or Glenorchy. Glenorchy is where stunning scenes from Lord of the Rings were filmed. Try out the Ziptrek Ecotours, it brings you from the top of the gondola down to the bottom. Along the way, you zip line through the pine forests with beautiful views of The Remarkables and Lake Wakatipu. Their guides are awesome and they introduce you to the forests and the eco projects.
Special thanks to Ziptrek Ecotours for being so fantastic, especially to our guides (Aashray and Tom of July 2017) for a memorable time. Tickets for the Queenstown gondola and luge are sold separately from Ziptrek. If you have problems finding a parking lot near the public gondola parking (free for 4 hours and hence, super popular), consider buying the gondola tickets through Queenstown Lakeview Holiday Park because you get to park there for up to 5 hours. It is a short walk from the gondola office.
Don't miss out Fergburger and Lone Star if you are looking for nice food in Queenstown. Need some cookies or sweet treats? Head to Cookie Muncher Cookie Bar to try out their cookies and drinks menu.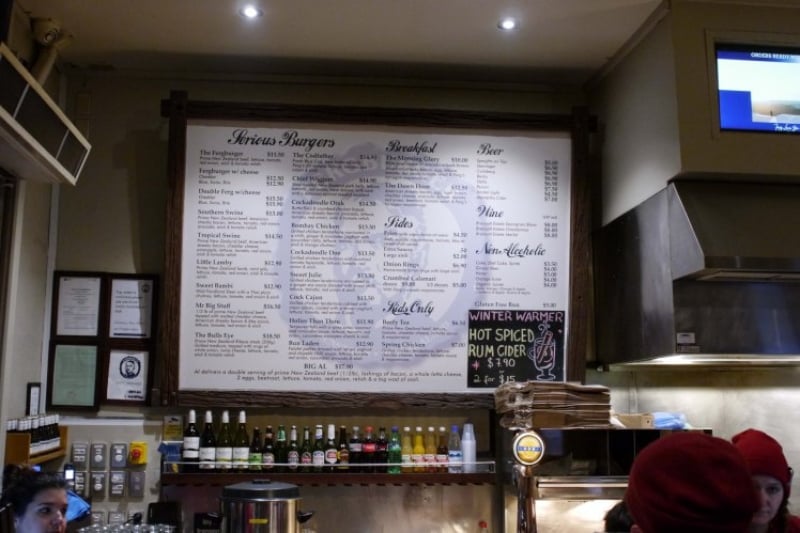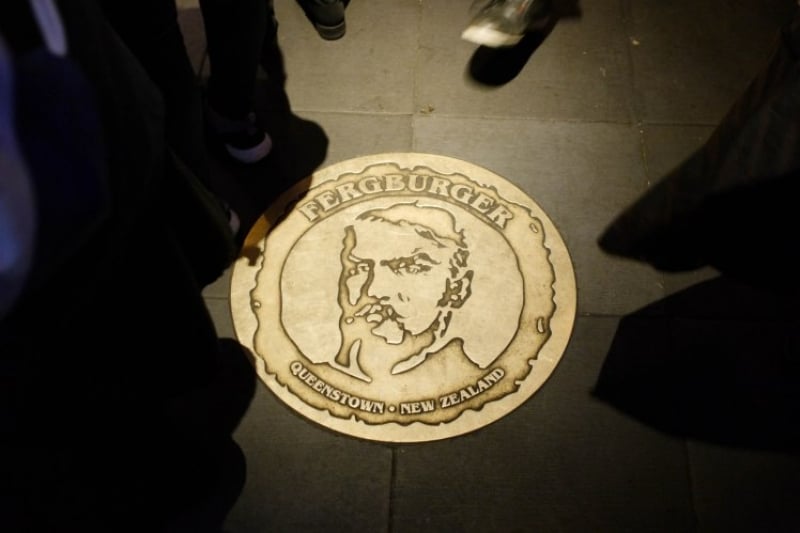 As it is expensive to spend the night in Queenstown, some people chose to stay at the Airbnbs near Frankton for a cheaper deal. Spend the night at Lake Hayes Campground which is located on the northern shore of Lake Hayes. For alternatives nearer to Queenstown, you can check out the Shotover River Campground and Rotary Club of Queenstown South Carpark. All these freedom campgrounds are only for certified self-contained vehicles, their locations can be found on Campermate. Most importantly, they are free!
Day 5: Te Anau
Start the day early by embarking on a long but scenic drive to Te Anau. Once there, you can take a day trip to the Te Anau Glowworm Caves or Doubtful Sound. If you are ambitious and want to skip Te Anau and head straight to Milford Sound, take note of the super long drive to get there. You will probably be tired out after the long drive to enjoy the Milford Sound Cruise so we would not recommend that. Instead, break the journey up and spend the night at Te Anau.
The evening we got to Te Anau, the route leading to Milford Sound (Highway 94) was closed because of snowfall. However, it was cleared the first thing next morning. Kudos NZ Transport Agency!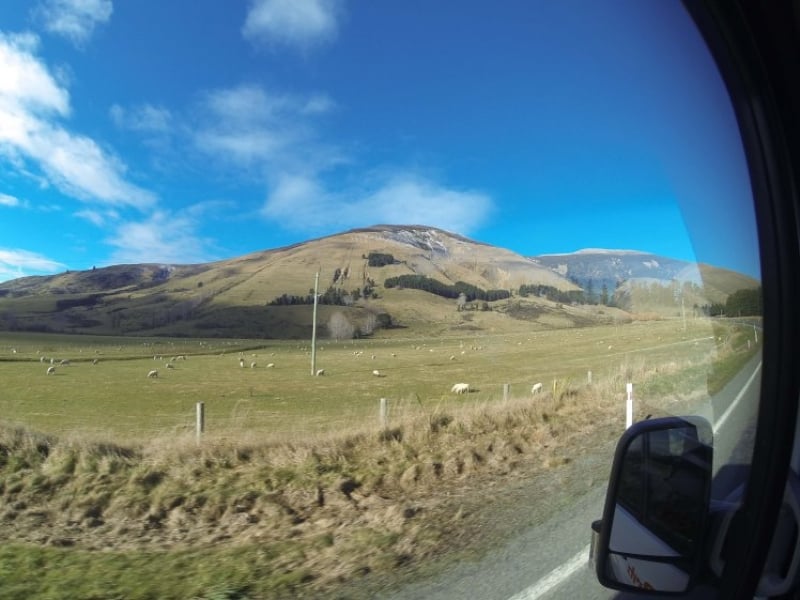 Spend the night at Te Anau Lakeview Kiwi Holiday Park. I found a great deal on Campermate for the holiday park offering 30% off the listed price of NZD40 a night. We ended up staying two nights there because it was too beautiful. It is one of my favourite camping spots on South Island so far.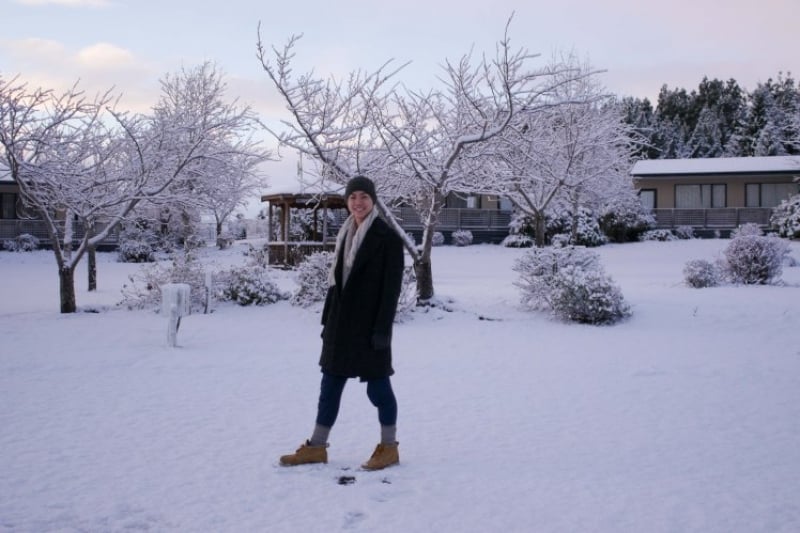 Day 6: Milford Sound
The original plan was to drive to Milford Sound for the 12 pm cruise and then head all the way back to Queenstown. But as mentioned, we decided to use Te Anau as our launch point to Milford Sound. From Te Anau, it will take about 2-2.5 hours and you get to experience the Homer Tunnel en route to Milford Sound. The usual cruise takes about 2 hours, at least for the one we had with Cruise Milford. Experiencing the 8th Wonder of The World was simply breathtaking. From the wildlife to cascading waterfalls, everything we saw was just beautiful. Thanks to Cruise Milford for the opportunity!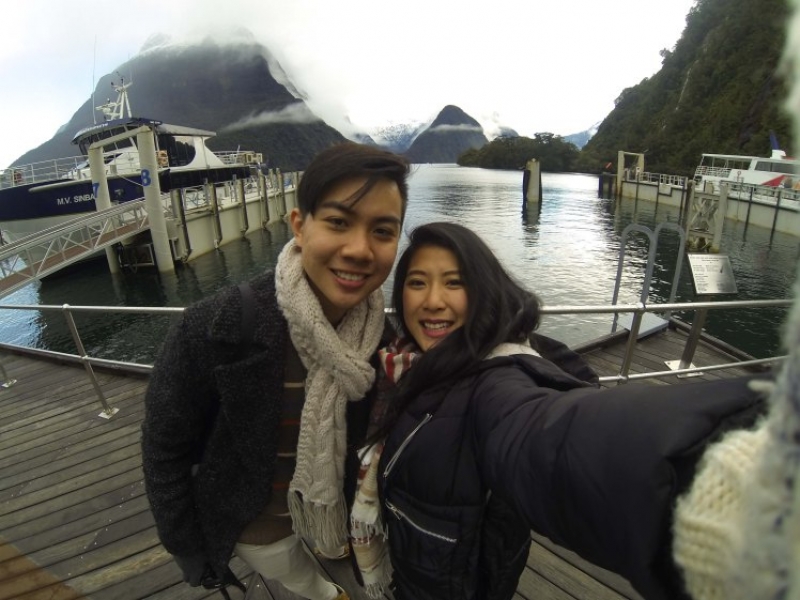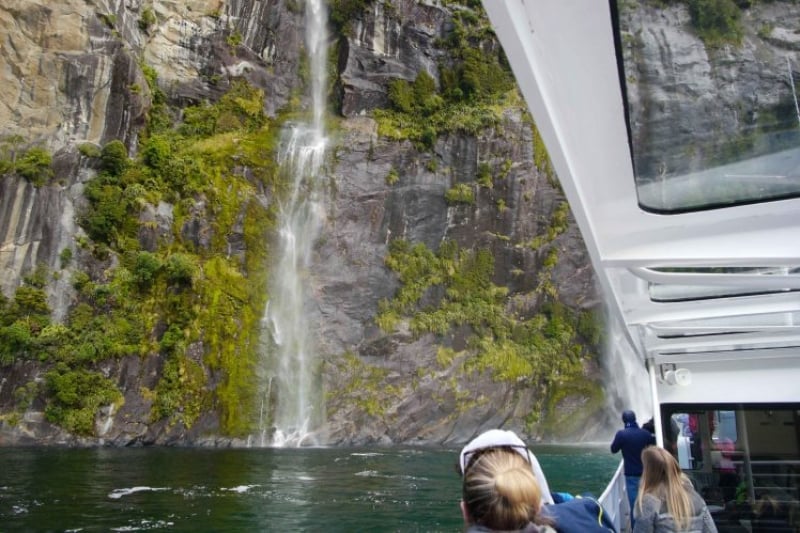 Soak up the sceneries before heading back to Te Anau. Spend the night at Te Anau Lakeview Kiwi Holiday Park (same as the previous night).
Day 7: Queenstown
Continue on the drive back to Queenstown and spend the rest of the day easy there. Be sure to check out the Onsen Hot Pools because they are perfect for a winter getaway. We recommend not rushing off for a flight on the same day. Instead, spend the night at one of the freedom campgrounds near Queenstown and book a flight out the next morning. This is so that you have time to pack your campervan and do some logistics before returning it. There is a dump station at the BP station in Frankton if you are going to drop off the campervan at the airport.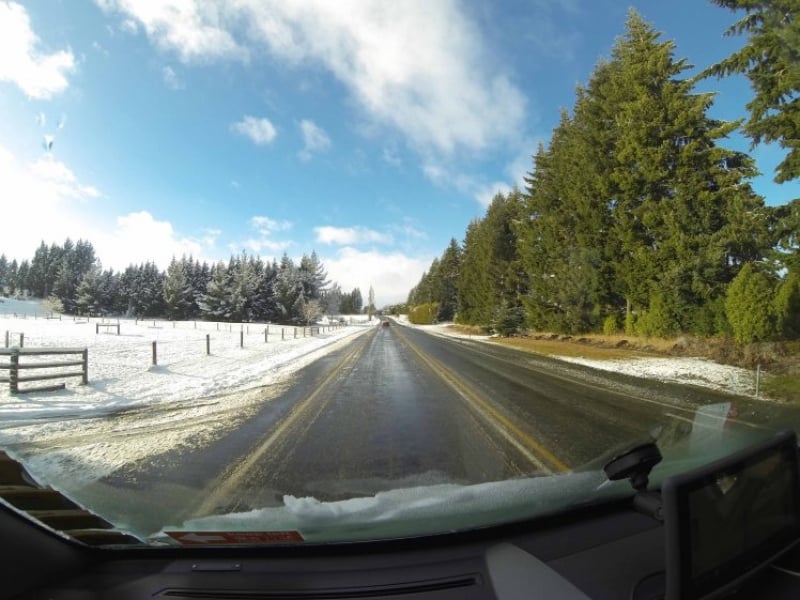 That's about it! Feel free to amend this itinerary to suit your pace and needs. We hope this post will prove helpful to future travellers planning their own South Island trip.