SilkAir, the regional wing of Singapore Airlines, celebrated the arrival of its new aircraft, the Boeing 737 MAX 8. The new aircraft offers customers an enhanced on-board experience with its refreshed cabin look and improved flight experience.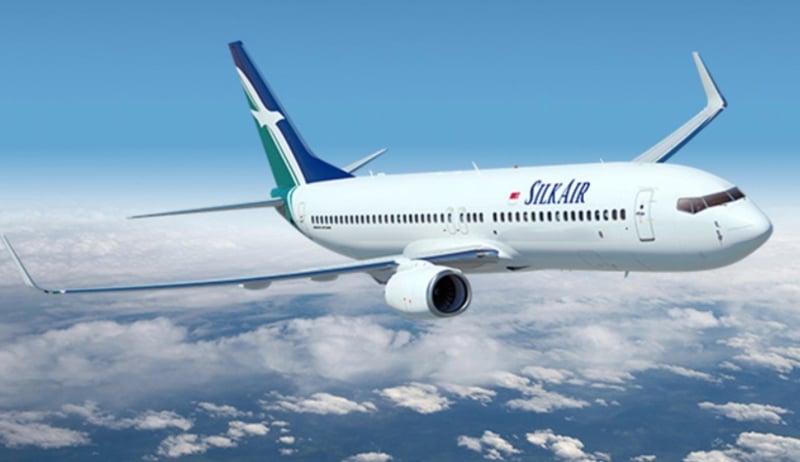 The first of 37 MAX 8s ordered, this delivery marks a significant milestone in SilkAir's journey towards expanding its network to bring customers to inspiring destinations across the region.
The first new destination the MAX 8 will fly to is Hiroshima, Japan, with the inaugural flight taking place on 30 October 2017. This marks the first Japanese destination that SilkAir has added to its network. With a return flight service to run three times a week, this route will also be the only nonstop service between Hiroshima and Singapore.
The MAX 8 aircraft will feature a new seat configuration of 156 seats – 12 Business Class seats and 144 Economy Class seats.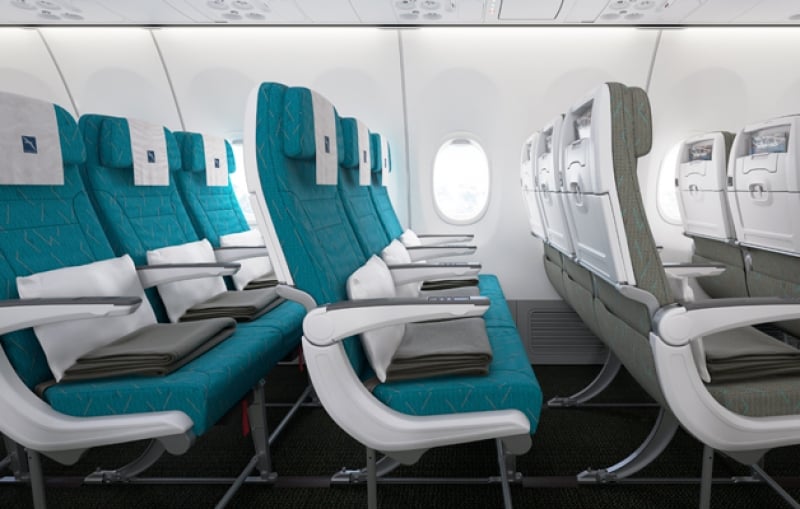 Economy Class seats, which will now come in both aqua and light grey, have also been refined and showcase a sleeker and more ergonomic design. In an effort to increase comfort and convenience, seats in Economy Class are also fitted with seat-back tablet and phone holders and are accompanied by personal in-seat USB charging ports.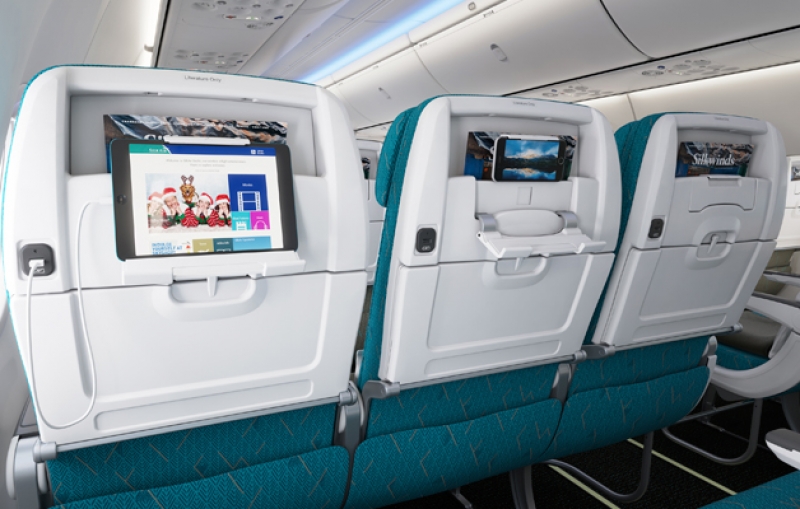 With these new enhancements, customers on-board the MAX 8 can be assured of uninterrupted, hands-free comfort when enjoying SilkAir's signature inflight entertainment service, SilkAir Studio. The entertainment service has also been upgraded to ensure that the latest entertainment options are available. It now offers more than 100 exciting blockbuster hits, Hollywood and international movies, 40 television shows as well as chart-topping music.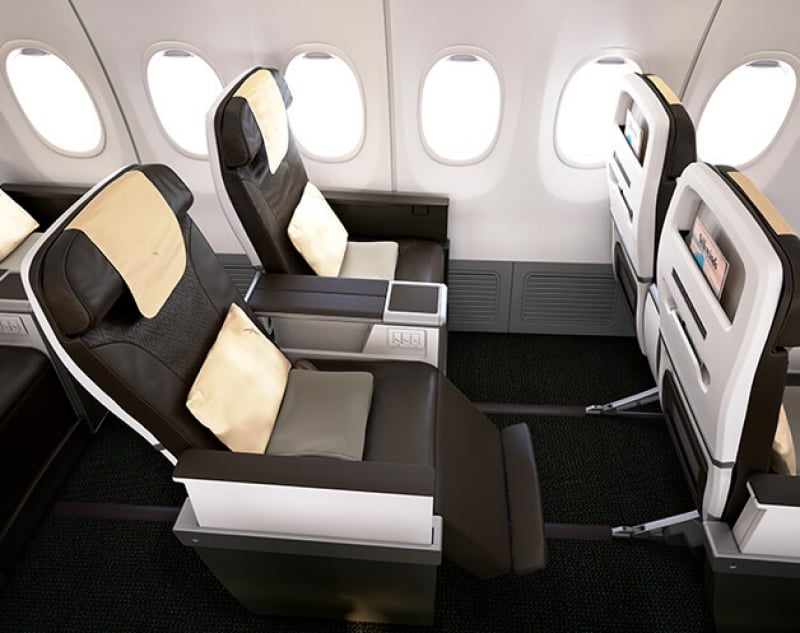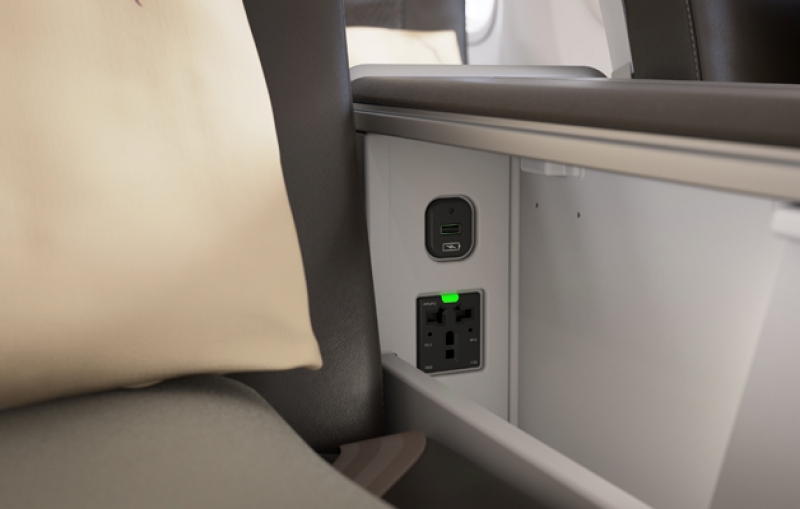 The Business Class cabin will feature refinements such as enhanced personal space with a 25% increase in seat pitch (39"to 49") as well as additional seat recline (8" to 12") for added comfort. These new seats will also feature a convenient side pocket for easily accessible personal storage, as well as a USB and 3-pin charging port to keep devices fully charged throughout the flight.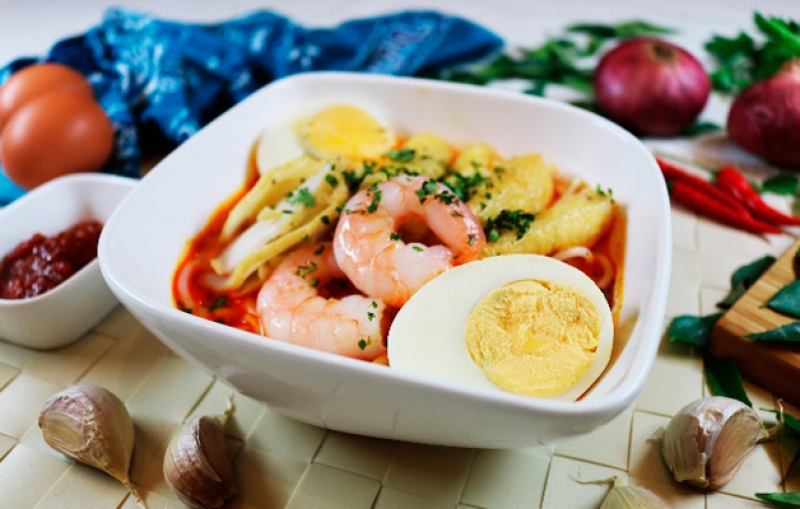 Business Class customers can also look forward to indulging in gourmet coffee from the world-renowned illycaffè, brewed freshly on-board. While the inflight menu continues to feature the crowd-favourite local flavours including Chicken Rice, Nasi Lemak, Chicken Masala, and Singapore Laksa. The new route to Hiroshima will also see the introduction of Japanese cuisine so customers can enjoy authentic Japanese flavours in dishes such as chicken curry don, mixed flavoured rice with Tsukune chicken balls and Omu rice.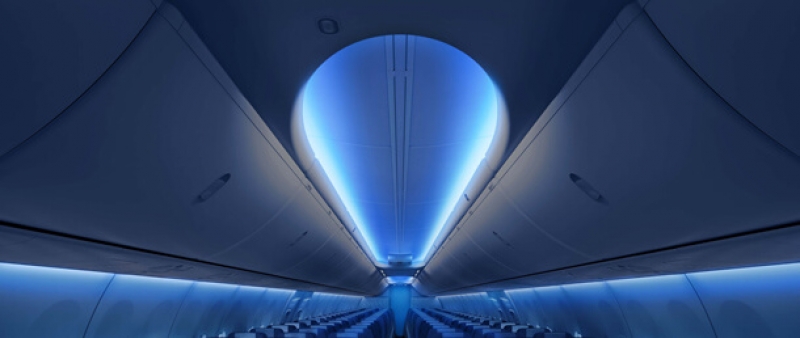 Overall,the new aircraft is designed to create a more relaxing atmosphere on-board. The MAX 8's Boeing Sky Interior highlights new modern sculpted sidewalls and window reveals, and also features LED lighting which further elevates the sense of spaciousness for customers.
Two more MAX 8s are expected to be delivered by the end of the year, with another 34 on order. Besides the newly introduced destination of Hiroshima, all MAX 8 aircraft will also be deployed to other longer haul destinations in the network including Cairns, Darwin, Kathmandu, Hyderabad and Bangalore.
---
Information extracted from press release issued by Ogilvy Public Relations on behalf of SilkAir