The Philippines has its fair share of good and bad qualities. As with other countries, it is not perfect; it is continuously striving to improve its environmental, economic and socio-political conditions. Regardless of its flaws, it is still an interesting country to live in, and there could be no better proof than these sightings found #OnlyInThePhilippines.
1. Want some fish balls?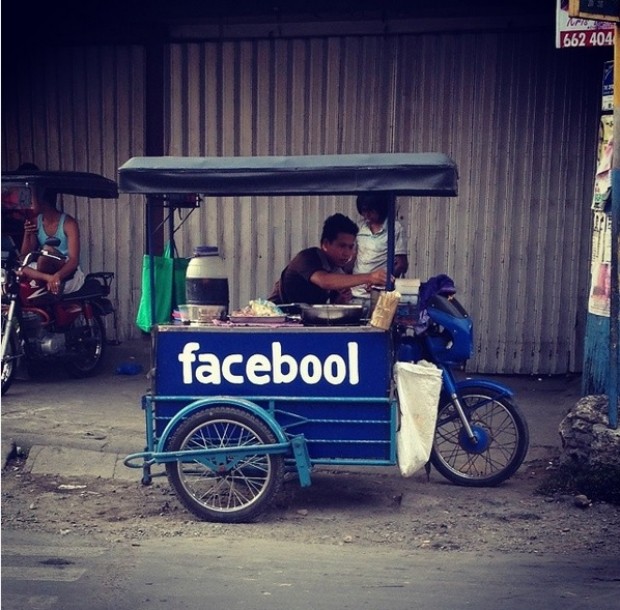 Image credit: Aicel Morante
2. Beat the heat with dirty ice cream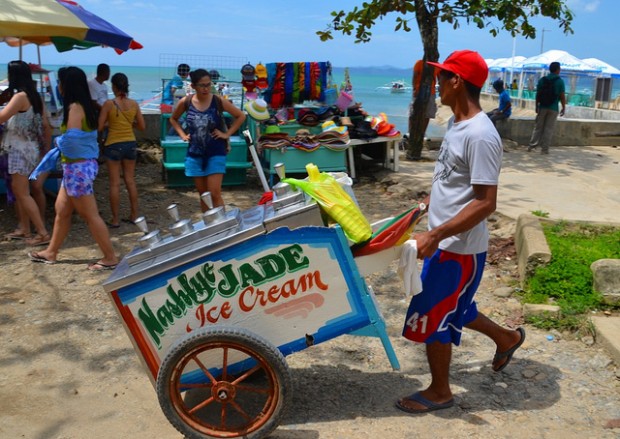 Image credit: Austronesian Expeditions
3. Delight your taste buds with taho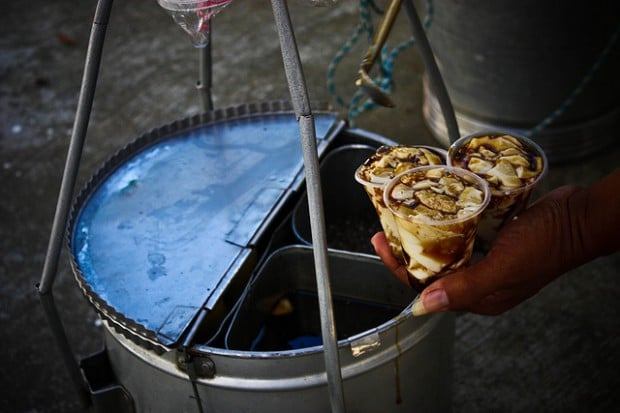 Image credit: Ludwig Simbajon
Also read: 20 Signs You Were Born and Raised in the Philippines
4. Munch on cheap fruits on the streets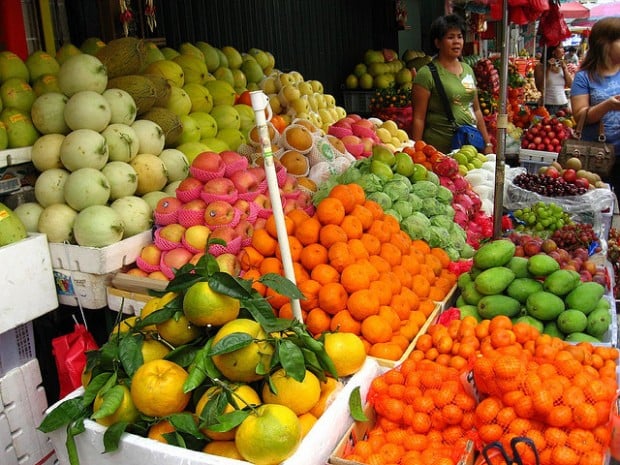 Image credit: erasmusa
5. Buy all your basic needs in a sari-sari store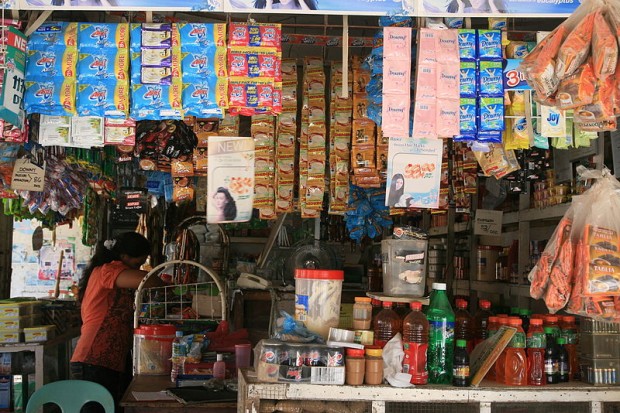 Image credit: John Martin PERRY
6. Here's what you need for the cold and rainy days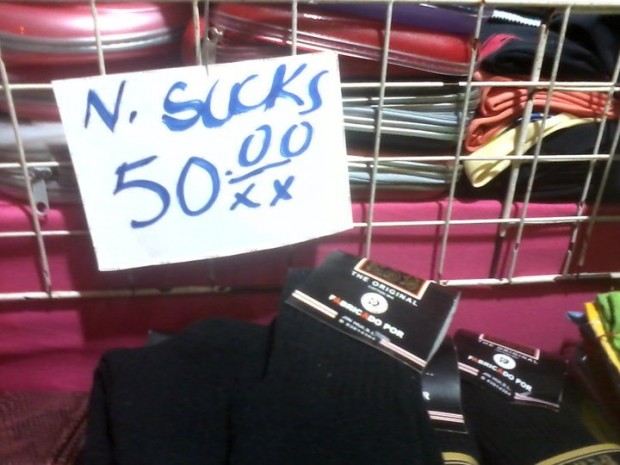 Image credit: Author's own photo
7. Get your quick hair fix right here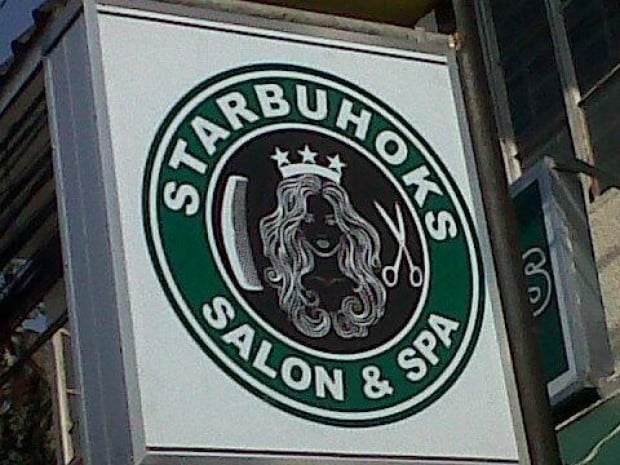 Image credit: Aeus Arcilla
8. Nobody seems to follow this rule because #yolo
Image credit: Jhuart Aganon Dizon
9. And another #yolo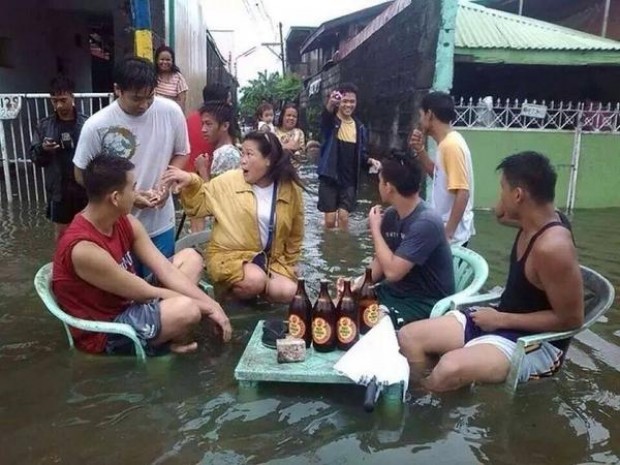 Image credit: Lola Bashang Kowts ツ  
10. To swim or to eat?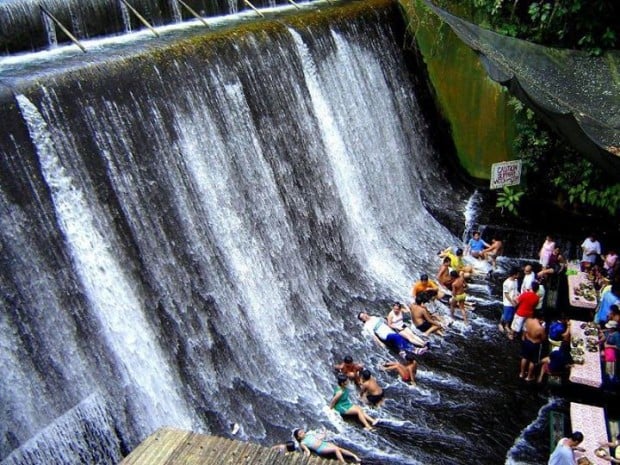 Image credit: Villa Escudero Plantations and Resort
11. Behold, the world's largest pair of shoes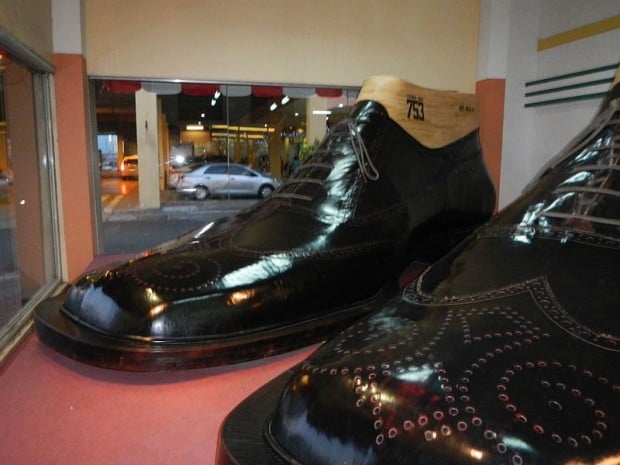 Image credit: Ramon FVelasquez
12. And the cutest pink shoe car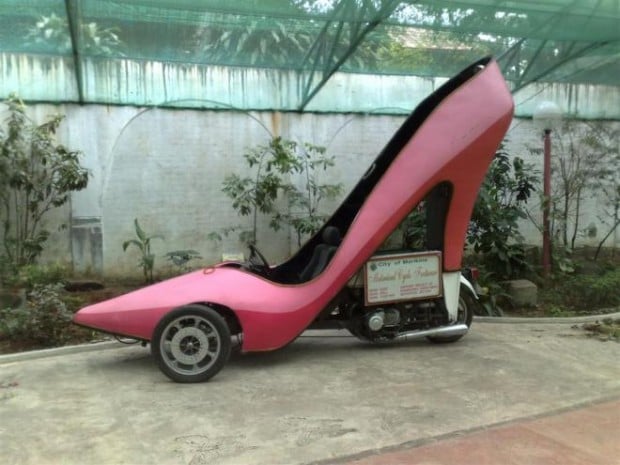 Image credit: marikinacity.wordpress.com
13. Who can resist riding on this pink taxi?
Image credit: GrabTaxiPH
14. Hitchhiking is truly fun in the Philippines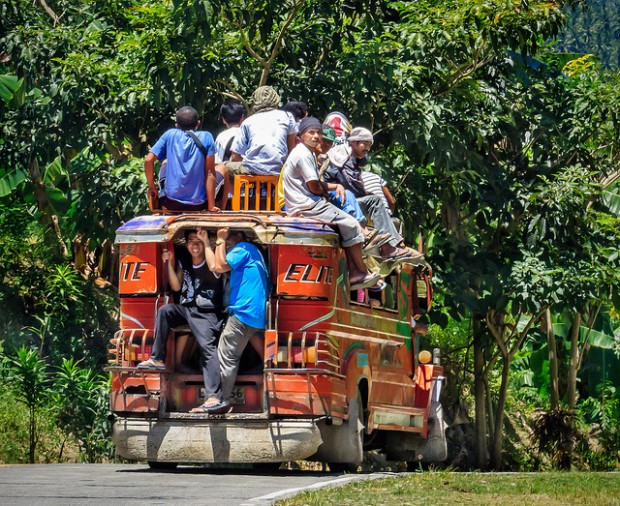 Image credit: Wayne S. Grazio
Also read: 23 Reasons Why It Is So Much More Fun in the Philippines
15. Stuck in traffic? Sing along with strangers in this karaoke jeepney
16. Or slither your way through the traffic on this habal-habal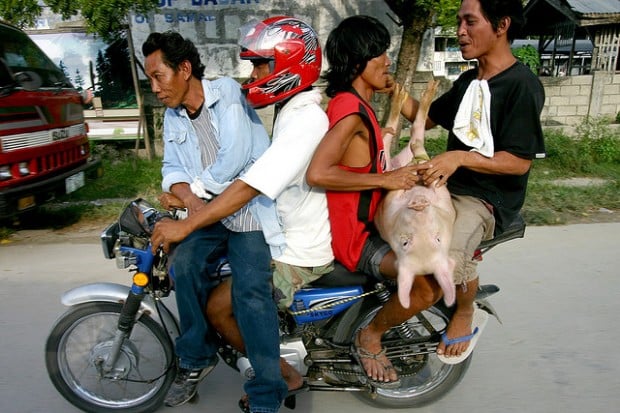 Image credit: Paul Lewin
Also read: 15 Experiences You Must Have in the Philippines
17. This is how vibrant election time can be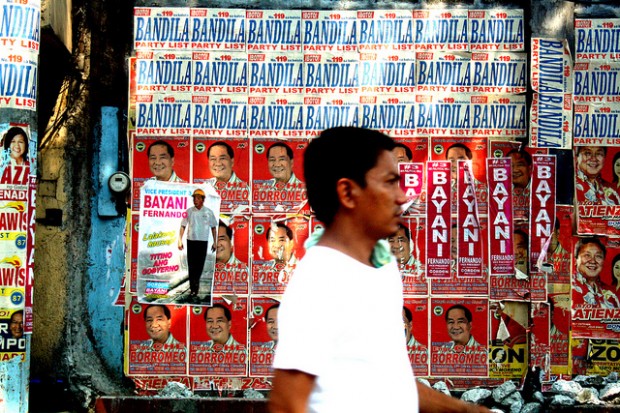 Image credit: Sheryl Cababa
18. Life's too short to dwell on the negative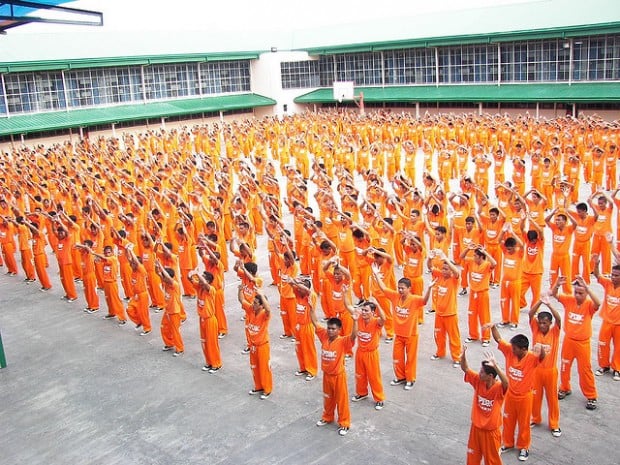 Image credit: LeylanR
19. So smile and document your happiness!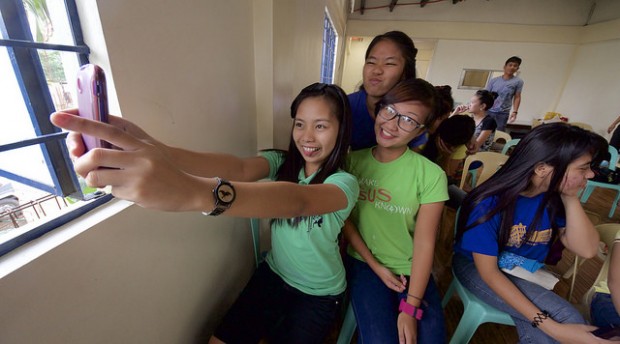 Image credit: John Christian Fjellestad

Also read: 16 Things The Philippines Does Better than Other Countries
The Philippines isn't such a terrible place after all; it's all a matter of perspective.