In the recent years, the Philippines has been aggressively promoting many of its natural attractions and green spaces to both local and foreign tourists. Eco-tourism parks have been sprouting all over the country and it's great as they help promote the unspoilt beauty of a place and boost the local economy.
More importantly, bringing your kids to eco-tourism parks encourages them to connect with nature and be more appreciative of the beauty around them. So, the next time you decide to bring your family somewhere new, be sure to visit any one of these eco-parks.
Also read: 12 Kid-Friendly Parks and Play Spaces in the Philippines
1. Cogon Eco-Tourism Park
Image credit: Dipolog.com
This eco-tourism park is a sprawling 344 hectares of rest area and preserved forest. Established in 1958, the park undergoes massive tree planting each year which is why it is currently home to several species of mature trees. Field trips and outdoor activities are common in the park, making it the perfect place for outdoor lovers to visit.
Address: Barangay Cogon, Dipolog City, Zamboanga del Norte
2. Payag sa Asinan Eco-Tourism Park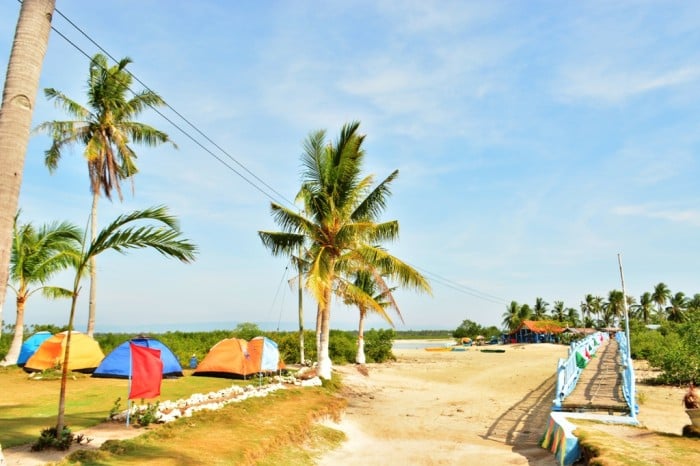 Image credit: Pam Baroro
The Payag sa Asinan is a mangrove park found in the island of Olango in Cebu. The only accommodation available in the park are tents, which are available for rent or you can also bring your own. You can go kayaking around the mangrove plantation, feed the fish, eat endless plates of seafood, watch the birds or just bask under the sun.
Address: Sabang, Asinan, Olango Island, Lapu-Lapu City
3. Masungi Georeserve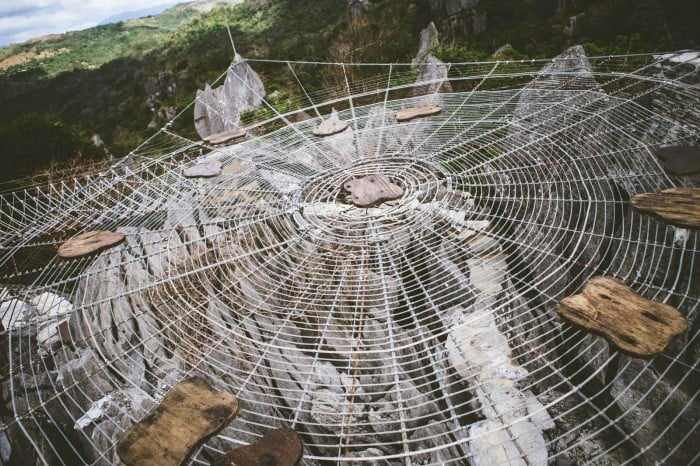 Image credit: Masungi Georeserve
The Masungi Georeserve features giant hammocks and huge spider webs on top of jagged rock formations and provides the best unobstructed view of the Sierra Madre mountains. This park might be more fit for families who can endure 3 to 4 hours of rugged trails and rope courses. Children below 12 years old are not allowed to get inside for safety reasons.
Address: KM45 Marcos Highway, Baras, Rizal
Also read: The Ultimate Guide to Travelling with Kids in the Philippines
4. Minalungao National Park
Image credit:

JL 09
If you are looking for a place to cool off and enjoy peace and quiet, head over to the Minalungao National Park in Nueva Ecija. The park was declared a protected area in 1967 and features a clean river and beautiful rock formations. You can also follow the limestone walls on either side, which both leads to a cave. However, if you would rather not risk it with your kids, you can just stay take a dip in its shallow but clean and refreshing waters.
Address: General Tinio (previously Papaya), Nueva Ecija
5. Eden Nature Park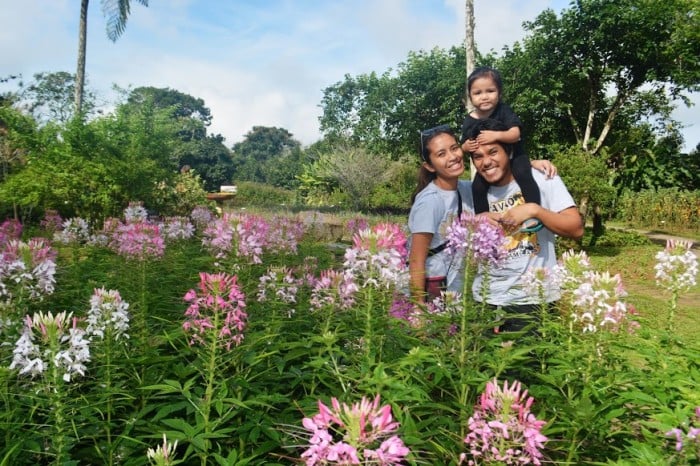 Image credit: Hey, Miss Adventures!
This mountain resort located 3,000 feet above sea level is actually 95 percent man-made. In 1971, the resort was a logged-over area that was slowly turned into a cool forest after thousands of pine trees were planted. Today, this 80-hectare property is home to more than 100,000 pine trees. It also has a mini zoo, zip lines, a fishing village, hiking trails, swimming pools and many more.
Address: Bo. Eden, Toril, Davao City
Also read: 12 Kid-Friendly Parks and Play Spaces in the Philippines
6. Bakhawan Eco Park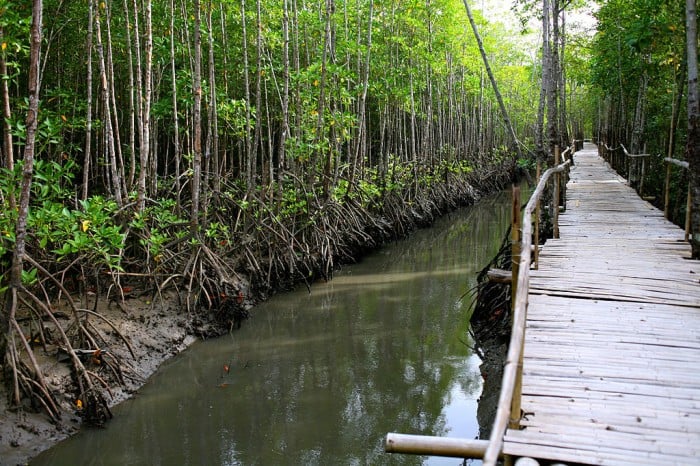 Image credit: Paolobon140
Bakhawan, which means mangroves in the local dialect, was a project started in 1990 to reforest the muddy shoreline of Barangay New Buswang in Aklan. The reforestation was initiated in order to prevent flood and storm surges that affect the local communities. Today, it has become among the most visited local attractions in Kalibo and a source of livelihood for many locals. The eco-tourism park features a 1.3-kilometre bamboo trail, several species of mangrove trees, birds and marine life.
Address: Kalibo, Aklan
7. Puerto Princesa Underground River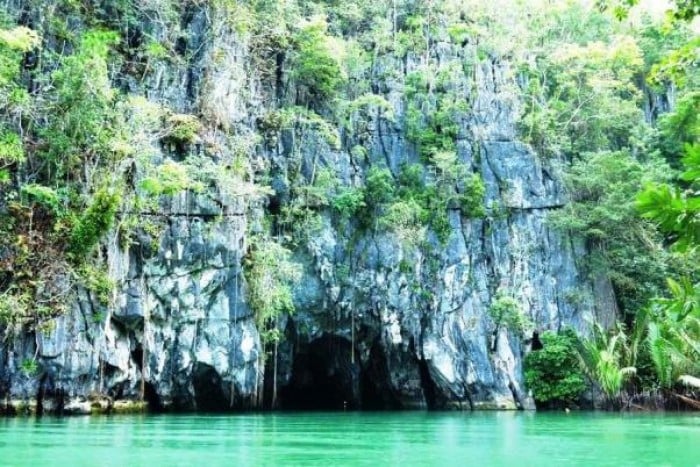 Image credit: Hey, Miss Adventures!
Established in 1999, the Puerto Princesa Subterranean River National Park features the 8.2-kilometre underground section of the Cabayugan River with a cave dome as high as 300 metres above the water. It was also considered a UNESCO World Heritage Site in 1999 and in 2012, it made to the list of the New 7 Wonders of Nature. Kids below two years old are not allowed to get inside the underground river.
Address: Puerto Princesa, Palawan
Also read: 8 Struggles Parents Have to Deal With When Travelling With Children
8. Bojo River Nature Reserve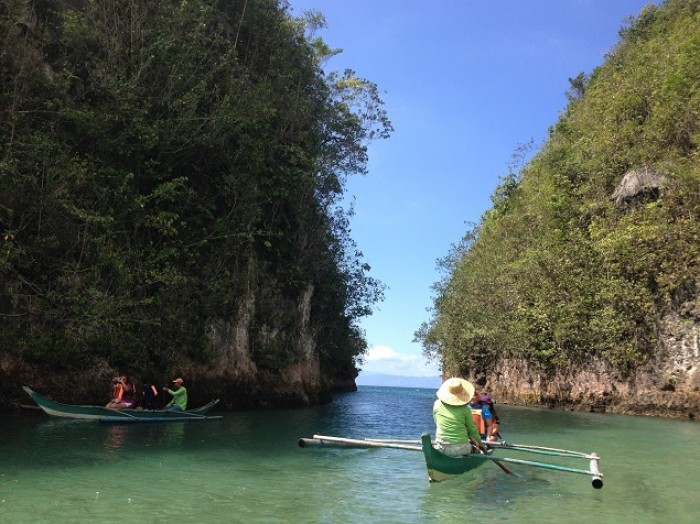 Image credit: Hey, Miss Adventures!
Looking much like the limestone wall formations in Coron is the Bojo river mouth in Aloguinsan, Cebu. The mangroves in the area used to be cut to sell as charcoal but upon realising the beauty of the place, it took a lot of team effort from the local community to make sure that it stays preserved. A visit to the place includes strolling along their boardwalk and hopping on board a boat to get to the mouth of the river. An eco-adventure tour in the area also includes a visit to other nearby attractions.
Address: Bojo, Aloguinsan, Cebu
9. Malasag Eco-Tourism Village and Gardens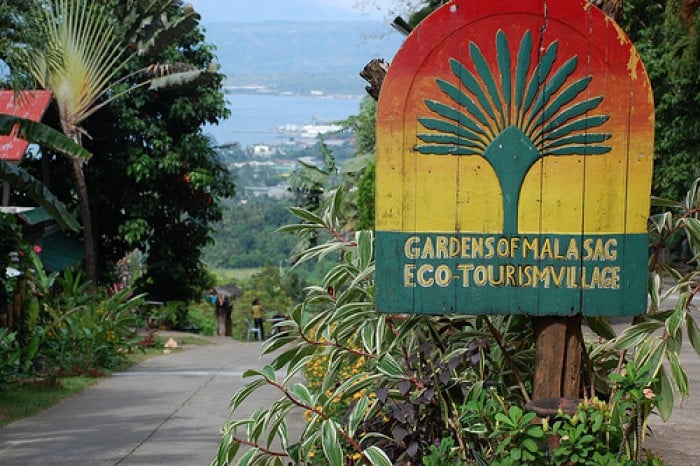 Image credit: Out of Town Blog
This eco-tourism village and gardens was started in 1991 and was inspired by the gardens in Granada, Spain and the Butchart Gardens of Canada. But beyond its botanical garden setting, it also features several learning centres such as on the flora and fauna in Northern Mindanao. Guests may also stay overnight in the park through any of its many rooms, cottages and campgrounds and enjoy the swimming pool.
Address: Malasag Hill, Cugman, Cagayan de Oro City
10. Lower Magat Eco-Tourism Park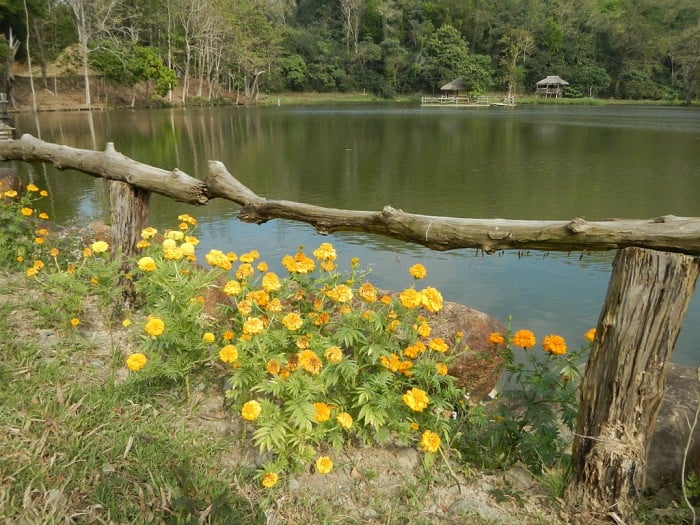 Image credit: Judgefloro
The 1120-hectare park is located on the lower portion of the Magat River in Cagayan Valley, thus its name. It is a beautiful place found in the heart of the forest, and provides native lodging houses, a swimming pool and several other facilities for its guests. The park also has a lake within its vicinity as well as hiking trails for bird watching, mountain biking trails and camping grounds for adventure-loving families.
Address: Diadi, Nueva Vizcaya
Also read: Why Camping is Good for You and Your Family
BONUS: Eco Saddle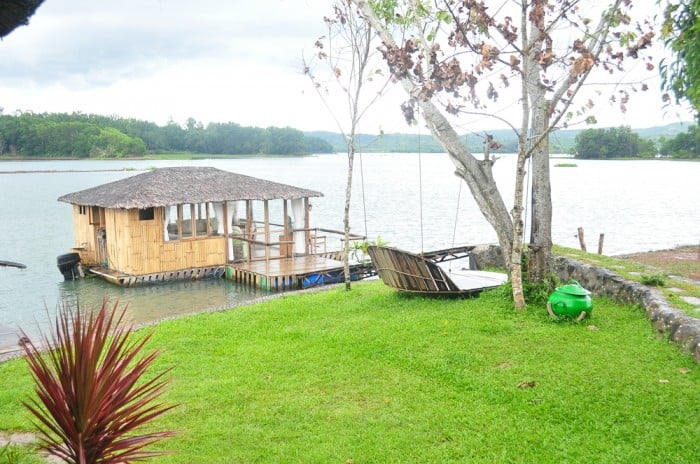 If you are looking for a little piece of heaven just a few hours away from Manila, this is the perfect getaway for you and your family. This eco-park features a floating cottage on the famous Caliraya Lake. Adventurous activities such as kayaking, jet skiing, swimming, kitesurfing and ATV riding are also available. You can stay in any of their cottages or camp for free, but you have to pay the entrance fee of ₱40 per person for a day trip and ₱80 for an overnight stay, charged by the baranggay.
Address: Mt. Carmel (aka Eco Saddle), Caliraya Lake, Laguna
Also read: Eco Saddle's Floating Cottage: A Secret Retreat Not Too Far from Manila
Teach appreciation and conservation of nature to your kids by visiting these beautiful eco-tourism parks in the Philippines!