This is not an article for the weak-hearted. If you're the kind who faints at great heights, gets the heebie-jeebies, often wets his pants and simply can't take the adrenaline, again, this is not for you. However, if you're a hardcore adrenaline junkie, you're in luck! Famous amusements parks all over the world have recently invested in spectacular thrill rides! Here are some of the craziest, scariest, wildest roller coasters that have recently debuted.
5. Gatekeeper, Ohio

Image credits: http://bit.ly/1eW6Txi
Say hello to the world's highest inversion roller coaster. At a mind-numbing height of 52m, Gatekeeper throws you upside down and you're left hanging on for dear life. An auction was held for the first 64 riders to experience this thrilling ride. Bidders went up as high as SGD 1,351 to get a chance to experience the thrill before anyone else.
Also read: Dare You Take The Steepest Wooden Roller Coaster In The World?
4. The Smiler, England


Image credits: http://bit.ly/1fejkz2
This is the last ride you could possibly come out of with a smile. The Smiler holds a special place in the Guinness Book of Records for the roller coaster with the most number of loops – 14 bloodcurdling loops. A terrifying excuse for a heart-wrenching experience, the Smiler was designed with the help of psychologists to maximise thrill on the ride. It drops up to 30m and reaches the speed of 84km/h. In other words, this is a very scary, but extremely thrilling ride!
3. Formula Rossa, Abu Dhabi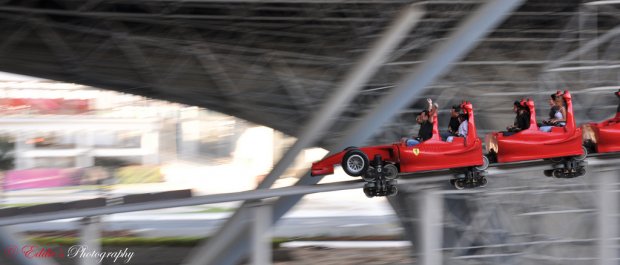 Image credits: http://bit.ly/1i5sIuA
The Formula Rossa is the fastest roller coaster in the entire world. Were you even surprised? Based in Ferrari World, this roller coaster attempts to re-create the sensation of driving a real-life ferrari. Strap yourself into one of these stylish red cars, wear your protective goggles (yes, this ride requires you to wear protective goggles) and feel the acceleration of 240km/h, You can finally experience being Kimi Raikkonen or Alonso for a day!
2. Zumanjaro, New Jersey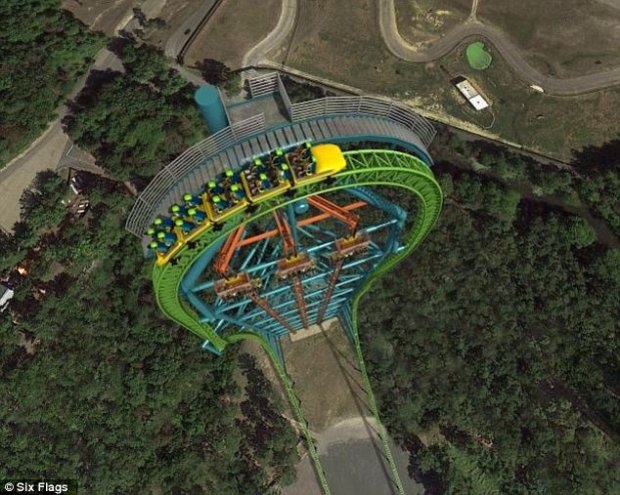 Image credits: http://dailym.ai/1iNxjg5
It travels at 145km/h.
It is twice the height of the Statue of Liberty.
It allows you to see the Philadelphia skyline 84km away.
The Zumanjaro is opening next month in New Jersey and has already been named the world's highest coaster. This is one bad boy to ride.
1. Gravity Max, Taiwan

Image credits: http://bit.ly/1joUXQ4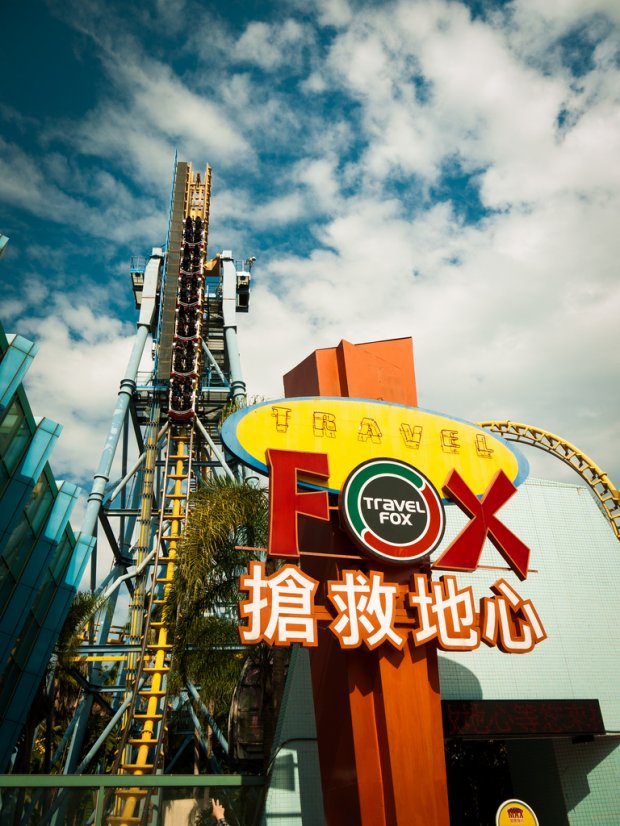 Image credits: http://bit.ly/1eSXJ4b

Um, are you sure the track in front of us is quite finished? Prepare to be scared senseless on Taiwan's new Gravity Max. Just a couple of minutes into the ride, the roller coaster comes to a sudden stop and there is nothing but blue sky in front of you. After this, a small mechanism will carry the entire weight of your train and tilt from horizontal to vertical. There you are screaming and hanging in the air when finally the train clicks into place and voila! You're plunging down the rails once again. The experience is a whole new level of fear.