Hey, P-pop fans! Have you heard the news? Or rather, have you seen the Twitter interaction between SB19 and Dawin? If you haven't, here's the scoop:
On 6 June 2021, Dawin tweeted and tagged SB19 saying that he loved the idea of DawinxSB19. A'tin, being the hardcore fanbase that they are, immediately took the task of bumping Dawin's tweet so that SB19 could see it. Philippine local news outlets were quick to report about it even before SB19 could respond. And finally, on 10 June 2021, SB19 tweeted Dawin back. See the full exchange below: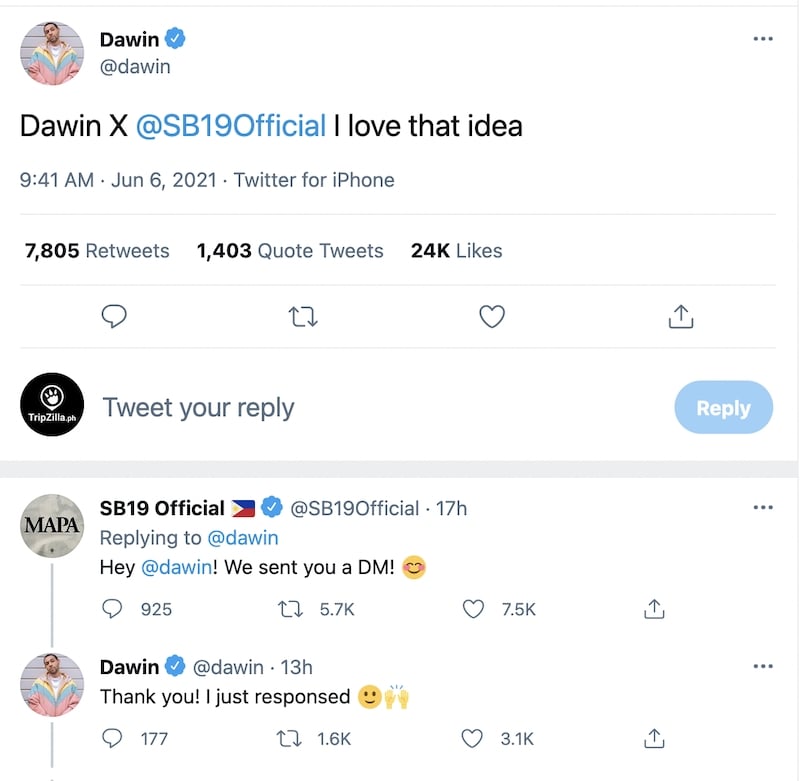 And that's not all, Dawin had to send A'tin into a frenzy yesterday when he hinted about an SB19xDawin collaboration on his official Facebook page: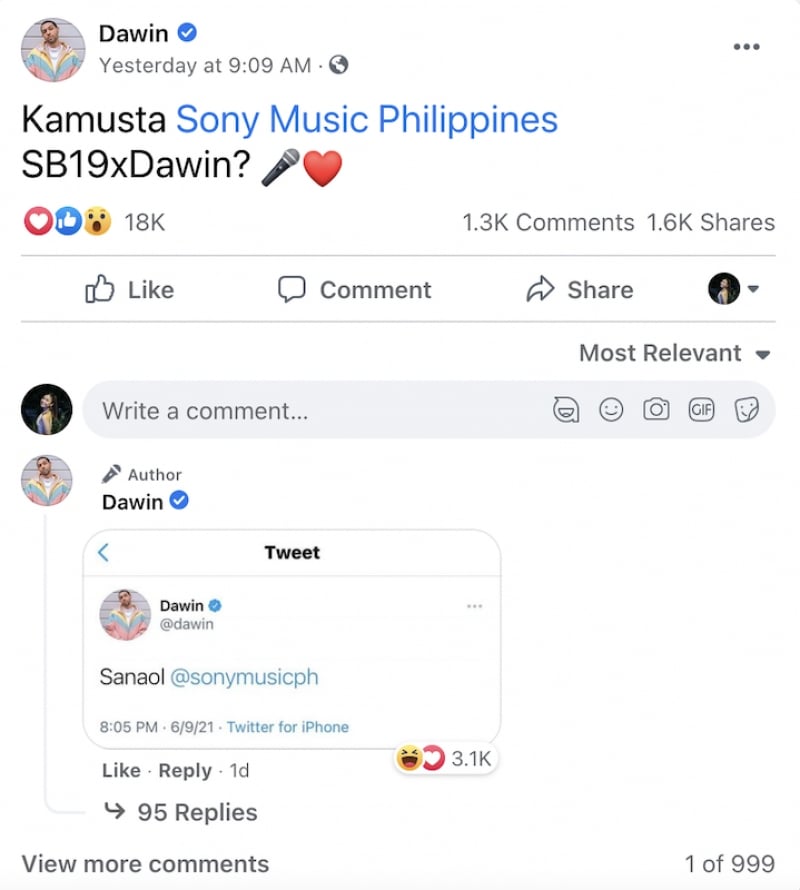 Yes, he even went so far as to tag Sony Music Philippines, the big international record label SB19 has also partnered with locally. To translate, "Kumusta" is Filipino for "How are you?" and "Sanaol" is the Filipino slang for "If only everyone had a chance like that." If you ask us, SB19xDawin already looks like a done deal based on what we're seeing. 
Also read: 7 Things to Know About SB19: The Most Popular Filipino Pop Group!
We're at the edge of our seats in anticipation of what kind of music will come out of an SB19 and Dawin partnership. Dawin is an American singer, songwriter, and producer most famous for his hit songs Dessert, Sidekick, and Life of the Party. If all the right pieces fall into place, Dawin might just be the key to bolster SB19's popularity in the USA and beyond. A'tin, prepare to expand!
---
Facebook featured image (L-R): SB19 Official Facebook Page; Dawin Official Facebook Page