When someone mentions Sydney in Australia, a lot of things come to mind. But we often miss the fact that the city is home to a number of must-try cafés and dessert places.
Not sure where to go first? Here are the top ten dessert places in Sydney, handpicked by us! Drop by these shops and indulge in decadent sweets! Treat yourself while you're in the city; we promise they're the best.
1. Koi Dessert Bar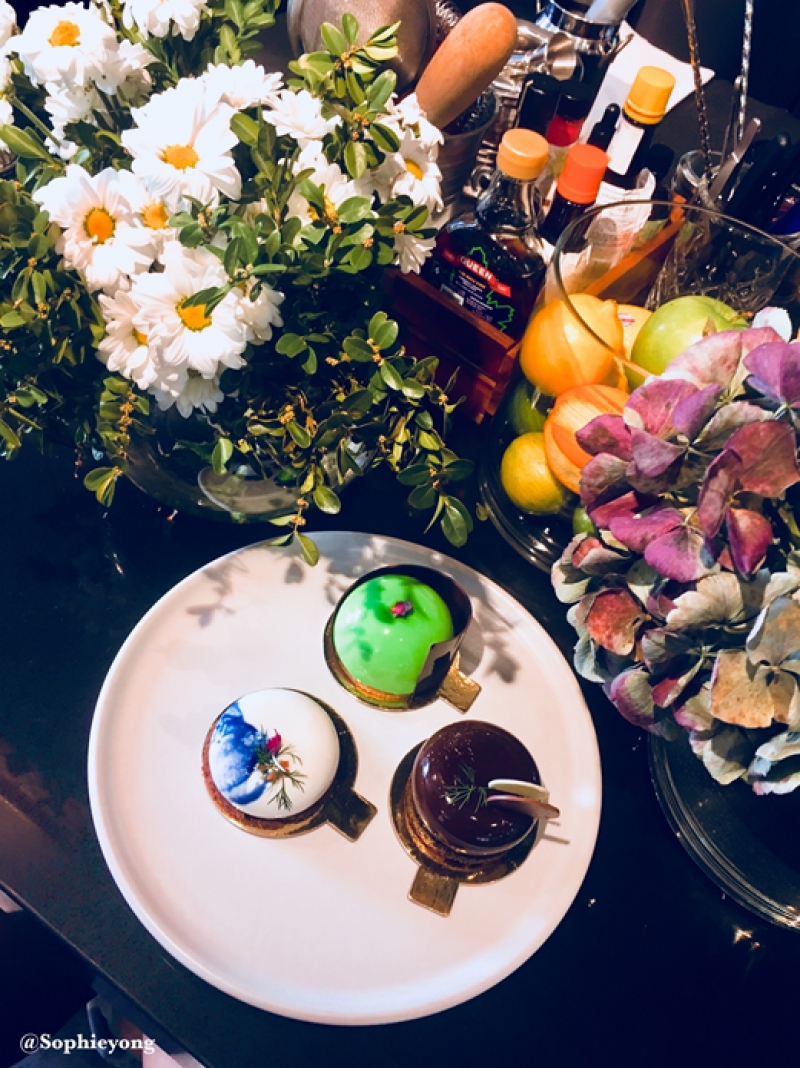 The brainchild of the ex-master chef Reynold Poernomo, Koi Dessert Bar is always filled with people from all over the world picking up their favourite desserts to bring home. If you feel like going a bit further, why not try their four-course "Just Dessert" menu. Yes, it's four courses of delectable, sugary, glazed creations.
2. Black Star Pastry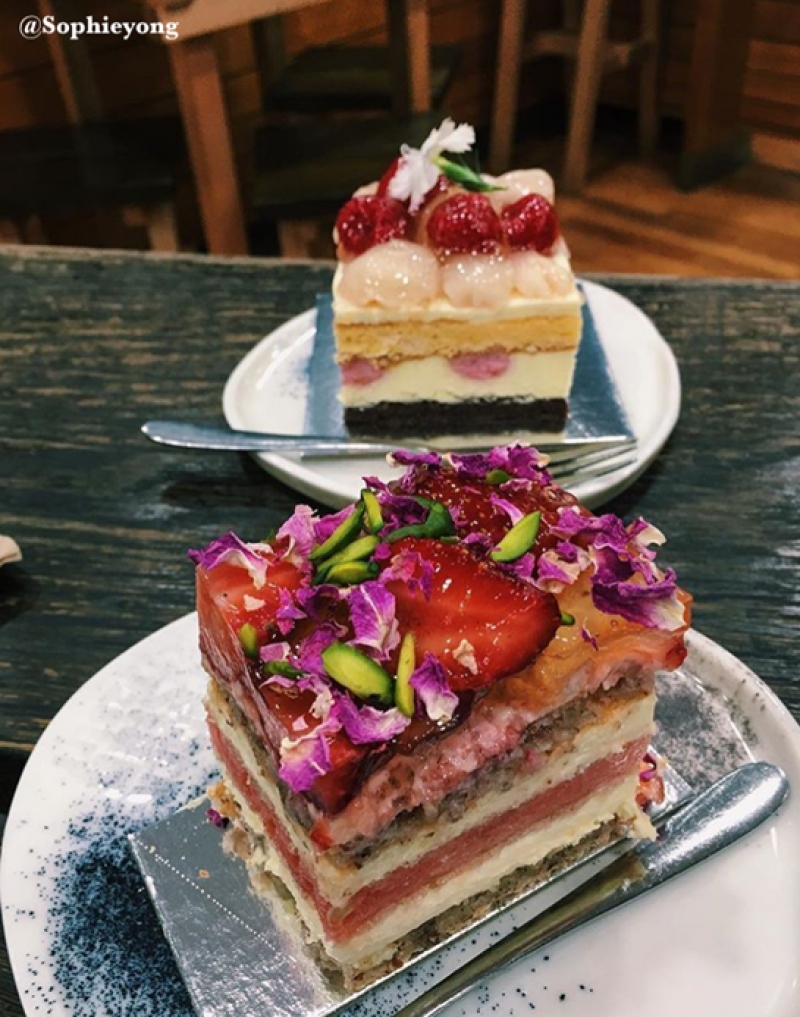 There's a local saying that goes "if you haven't tried the watermelon cake from Black Star Pastry, your trip to Sydney is incomplete" — #nojoke. The watermelon cake from Black Star Pastry is sublime. It is essentially a cake with watermelon, strawberries, light cream, topped with rose petals, which gives it that amazing fragrance. Pair it with its fruity and refreshing taste, and you'll get why it's totally worth the long queue!
3. Bourke Street Bakery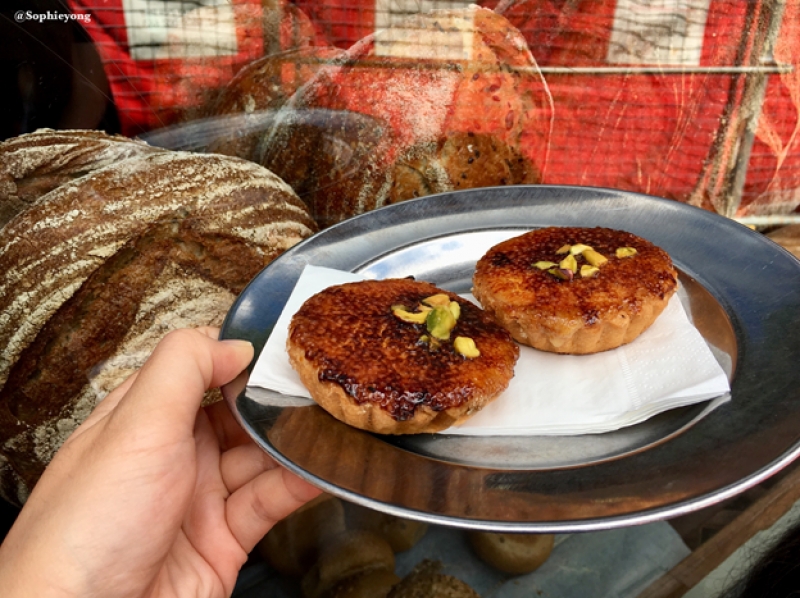 You immediately know that this bakery is baking something luscious when you see that super long queue at the store. Bourke Street Bakery has long been a local favourite. It's where people get their morning pastry fix in Surry Hills. We love the freshly baked pies, quiches, and sourdough, but the tarts are even better! The ginger crème brûlée is so addicting and it is definitely our top pick. Take a bite and you'll see ginger in a new light!
4. Messina
With gelato that has bold rich flavours and velvety textures, Messina aimed to set the benchmark for Australian gelato (and they did!). Founded in Sydney, Messina offers gelato that's freshly made daily in their stores. Our favourite? Macadamia Crunch, without a doubt!
5. Auvers Cafe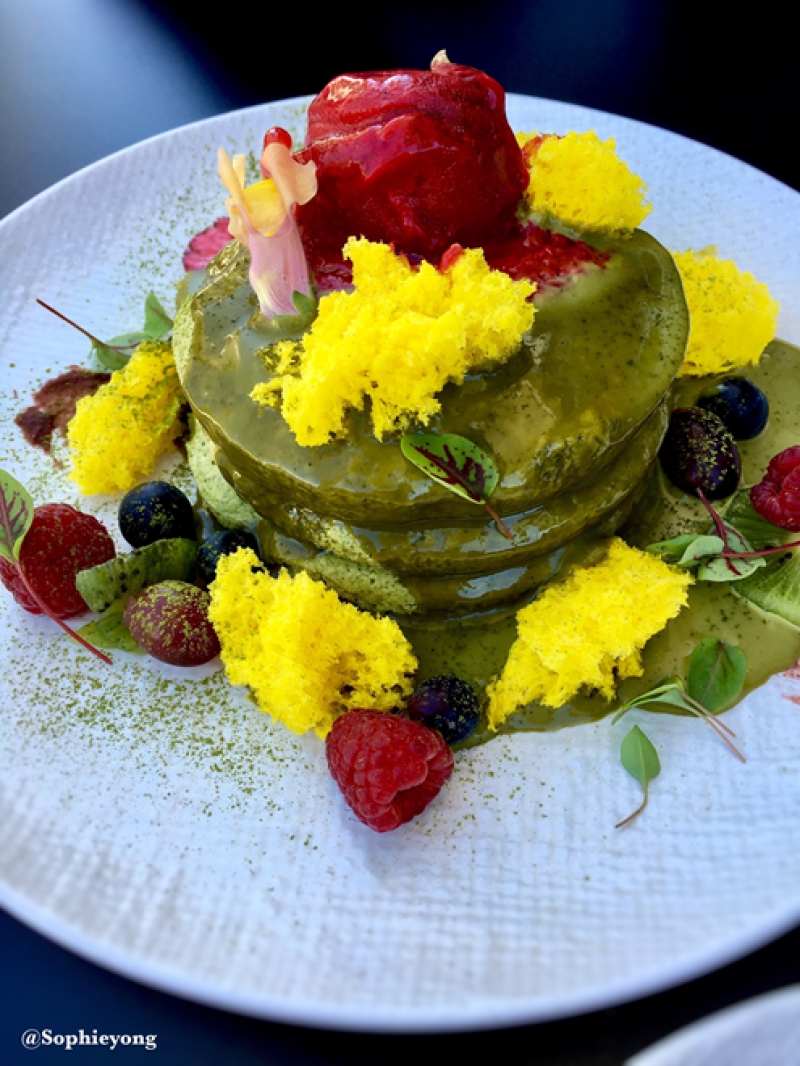 Hands down to the best matcha pancakes in town! A small artistic cafe located in the quiet suburbs of Rhodes, Auvers' matcha pancakes totally steal the show. Fluffy pancakes topped with strong, flavourful matcha and raspberry sorbet. Heavenly.  
6. Cafe Oratnek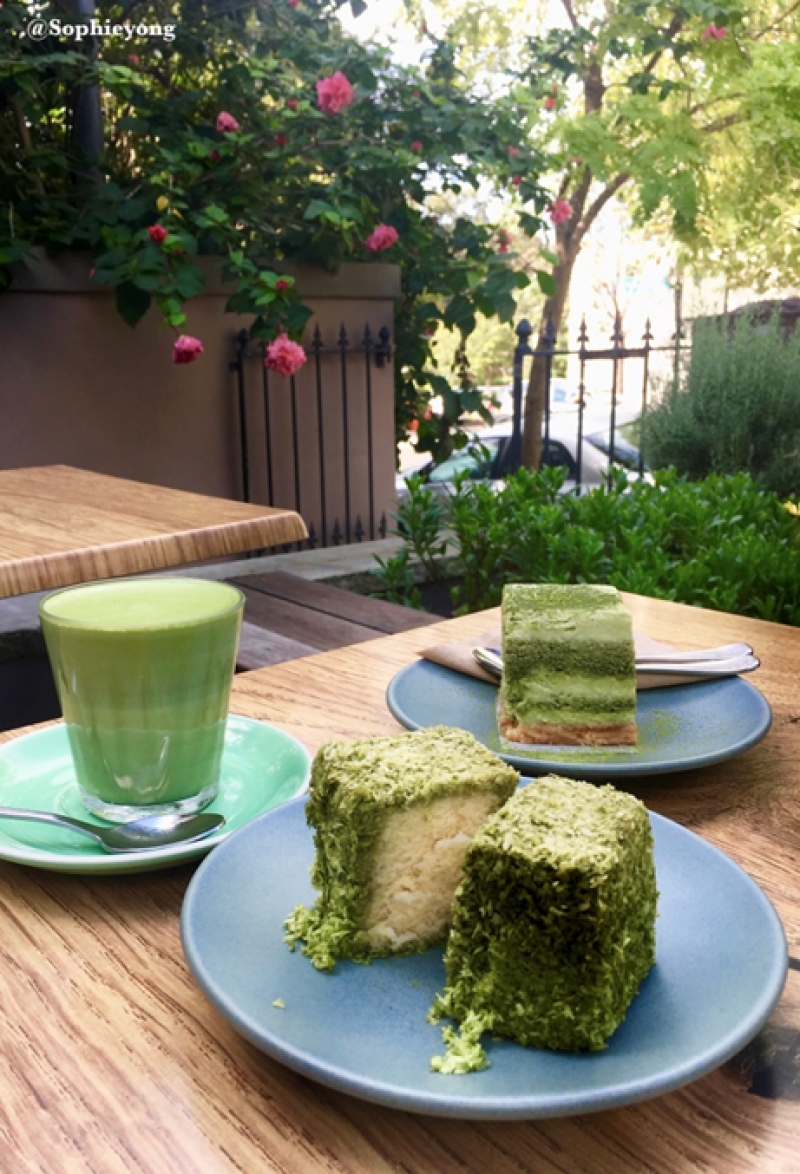 Need an afternoon pick-me-up? Matcha treats from Cafe Oratnek are perfect for a midday sweet snack! Their take on the classic Tiramisu and Lamington are simply delicious — all made from 100% pure matcha powder. One could say that these confections give you your daily dose of antioxidants (read: excuse)!
7. Speedos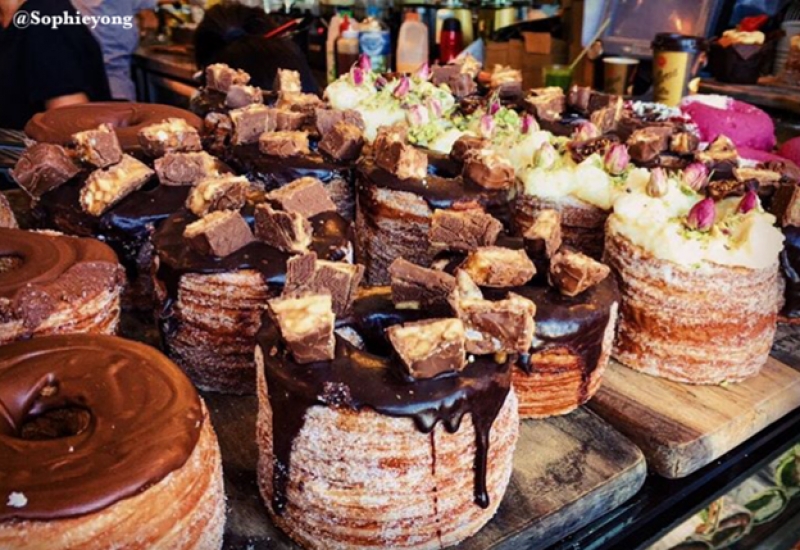 Speedos has been reinventing the cronuts and creating flavours like peanut butter cronuts, M&M cropops, and my favourite — chocolate ganache cronuts! These babies tend to be sold out early in the morning, so make sure to stop at Speedos at North Bondi for your morning coffee and grab one of these delicious cronuts!
8. Brewtown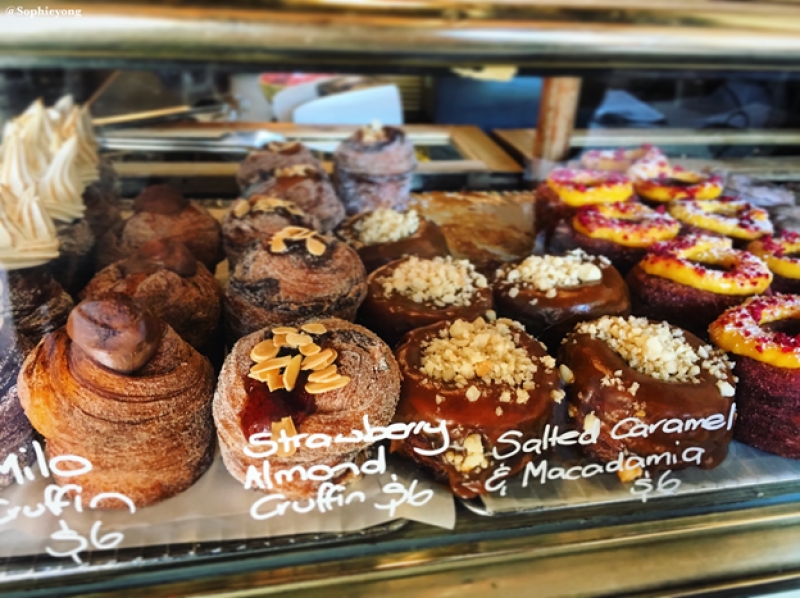 Another cronut lover's haven, Brewtown's makes cronuts that are just as amazing. From salted caramel macadamia cronuts to strawberry almond jam cruffins, you have plenty to choose from. Just staring at these delicious pastries will make your mouth water.
9. Petal Met Sugar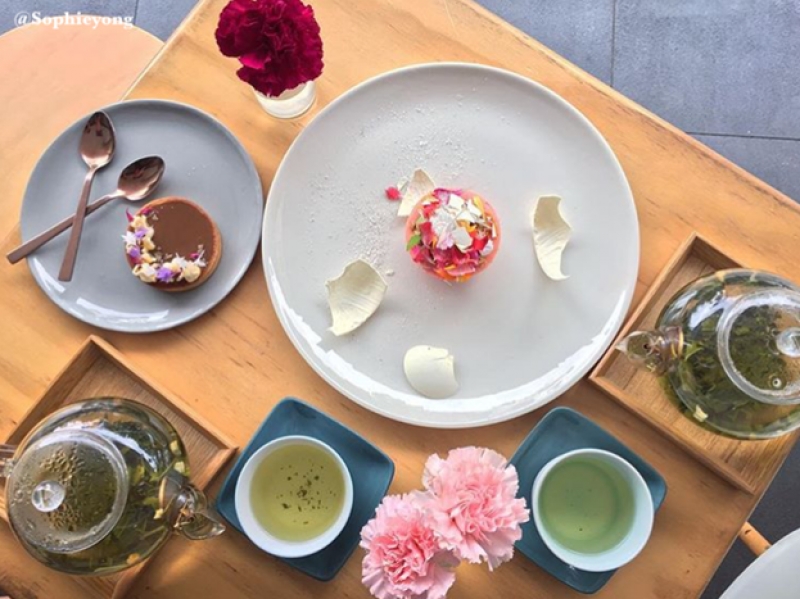 A cake shop and a florist, Petal Met Sugar is a pretty small store located in Woolloomooloo. They serve some of the prettiest cakes in Sydney, and they taste equally amazing. One downside: There's limited space at the shop so prepare to come early to avoid the crowd!
10. Harry's Bondi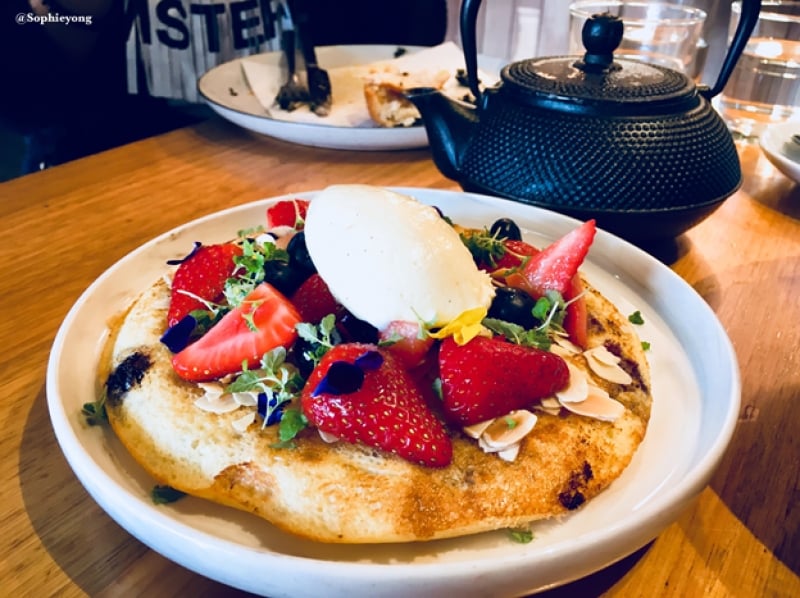 A day at Bondi is not complete without some hotcakes from Harry's. Well-baked, moist hotcakes decorated with seasonal berries, nuts, flower petals, lemon balm, and organic maple, and topped with double cream — all the perfection that you're ever gonna need in one bite.
Also read: Sydney & Melbourne Cafe Guide: 12 Quaint Places To Visit