Cruise holidays are a novelty and they're synonymous with unforgettable vacations. Of course, if you've ever been on a cruise in Southeast Asia, chances are you'll notice the limited choice of routes. For a truly unique cruise holiday, you should hop on board a fly-cruise instead!
As the name suggests, a fly-cruise involves both planes and cruise ships. The basic idea is to fly to a distant location, maybe an exotic destination like Tasmania, or a popular hot spot like Hokkaido, and board a cruise from there. That way, not only do you get to combine different vacation ideas together, you also get to cruise to destinations that aren't always available in your home country.
The obvious potential downside to this is the meticulous planning that would be involved. And we all know that a holiday should be as stress-free as possible. But don't worry, all it takes is the right package and you too can be off to an amazing fly-cruise vacation! Not convinced yet? Well then, maybe I can change your mind with this list of fly-cruise destinations for 2018. Check them out!
The Eastern Caribbean (Port of call: Fort Lauderdale, Florida)
Is there any other location in the world that is more symbolic of cruise vacations than the Caribbean? The Eastern Caribbean, which encompasses gems like the Bahamas and the U.S. Virgin Islands, are especially popular in the summer, which is right about this time of the year. Unfortunately, cruises to the Eastern Caribbean that depart from Southeast Asia are far and few in between. So, the best way to get there is to go on a fly-cruise!
Fly into Fort Lauderdale, Florida, known as the "Venice of America" for the 300 miles of navigable waterways in the city. Attracting more than 10 million visitors per year with its beaches, museums and shopping attractions, Fort Lauderdale is also known as the "yacht capital of the world" and it is from here where most people begin their cruise of the Eastern Caribbean.
As you would expect of a Caribbean cruise, you'll make a few stops along the way at some pristine island sanctuaries. Princess Cays Port in the Bahamas is a popular stop where visitors can unwind on an almost endless stretch of white sandy beaches. Some agencies, like Princess Cruises, even organise private beach parties for their guests!
You will also be able to visit the beautiful U.S. Virgin Islands, which is a prime location for snorkelling, hiking and sailing, promising alluring mountain scenery and crystalline waters. St. Thomas, the most scenic harbour in the area, is also a duty-free shopping paradise.
As you cruise on the Caribbean sea, you'll also be able to dock at St. Maarten/Saint Martin, an island paradise shared between France and the Netherlands. Enjoy the contrasting cultures on the island as you feast on some of the finest cuisines in the region.  
If you're looking for a memorable Eastern Caribbean summer fly-cruise within the next couple of months, check out this offer from Princess Cruises which docks at all the aforementioned travel gems!
The Mediterranean (Port of call: Barcelona, Spain)
Another popular destination to enjoy the summer sunshine is the Mediterranean. This particular region is known for its stunning beaches, spectacular cultural cities, and scrumptious seafood. To enjoy a great Mediterranean cruise, you'll first need to make your way to Barcelona. Enjoy the many architectural masterpieces of Antoni Gaudi (such as La Sagrada Familia) and the beautiful parks in the city before boarding your cruise to Gibraltar.
Gibraltar is located between the Atlantic and the Mediterranean. Due to its strategic location, the city had seen many conflicts erupt in the past over control of it. Because of that, modern Gibraltar is a cultural melting pot of beautiful churches, mosques and other cultural monuments. The Rock of Gibraltar is its most famous attraction and arguably one of the most intriguing natural wonders of the world.
Most cruises in the Mediterranean will also dock at Marseille, the largest port city of France. It usually acts as a gateway to Provence, the beautiful French countryside region famed for its art and culture. Apart from France, you can also have the chance to explore Italy when you dock at Genoa or Florence.
Genoa is the largest historical city centre of Europe and the birthplace of Christopher Columbus. The metropolitan city of Milan is only two hours away by train. On the other hand, Florence is the cradle of the cultural legacy of the Renaissance. Enjoy the works of the all-time greats like Da Vinci, Dante, and Michelangelo and board a train to neighbouring Pisa to see the Leaning Tower of Pisa.
Check out this Mediterranean cruise package which takes you through the best coastal cities in the Mediterranean before docking in Rome, where you will be able to visit many historical sites like the Colosseum and maybe even make a day trip to Vatican City.  
Alaska (Port of call: Vancouver, British Columbia)
If you want to escape the summer heat while on your cruise holiday, then Alaska is the destination for you! You'll be setting sail from the beautiful city of Vancouver in British Columbia. Canada's third largest city is famous for its scenic parks and European vibes reflected in the city's architecture. It's also one of the most ethnically diverse cities in North America.
A must-see sight as you cruise along the Gulf of Alaska is the spectacular mountain valleys of the College Fjords. Enjoy the crisp fresh air as you admire the surreal alpine scenery, punctuated by snow-capped mountains in the distance.
However, the highlight of any Alaskan cruise is surely the magical Glacier Bay National Park. A UNESCO World Heritage site, Glacier Bay National Park is home to the world's most spectacular tidewater glaciers. You won't want to miss the Margerie Glacier, which sometimes drops massive chunks of ice into the water below. These opportunities are extremely rare because only a handful of cruise liners are permitted to sail through here.
Princess Cruises is one such cruise liner that can. Their seven-day Voyage of the Glaciers (Northbound) cruise package takes you through some of the most unbelievable glacial scenery in Alaska, docking at the ports of Juneau, Skagway, and Ketchikan, a scenic historical town known for its deep heritage and culture, as you make your way northbound to Anchorage. This particular package is readily available throughout July and August, so don't let this chance slip through your fingers!
New Zealand (Port of call: Auckland, New Zealand)
If unparalleled natural wonder is what you're after in a vacation, then this fly-cruise of New Zealand in October 2018 will definitely pique your interest. You'll be flying in and then setting sail from the city of Auckland. Before you sail, take some time to explore the harbour or go island-hopping in the Hauraki Gulf. Don't linger too long though, as your cruise departs at 6pm! Trust me, you wouldn't want to miss what's in store for your journey.
As part of your journey, you'll be cruising all the way down to the South Island, through the picturesque Fiordland National Park. Here's your chance to marvel at the splendour of Milford Sound in the centre of the park. Surrounded by massive rainforest cliffs and cascading waterfalls, Milford Sound is one of the most bewitching sights to behold. Other popular attractions nearby include Lake Wakatipu and Mount Cook National Park.
Throughout the journey, you'll also be making stops at some of New Zealand's stunning coastal cities such as Akaroa, Dunedin (dubbed the Edinburgh of New Zealand) and Tauranga. Tauranga is especially interesting thanks to its surreal natural beauty and deep cultural ties to Maoi heritage. Hike to the top of Mount Maunganui for an exceptional view of the Bay of Plenty.
Your penultimate destination is Sydney, Australia, one of the most beautiful harbours in the world. Make sure to pay a visit to the world-famous Sydney Opera House when you arrive. If you're up for it, you can even visit the rest of Australia from this point on.
Honshu and Okinawa (Port of call: Tokyo, Japan)
Without a doubt, Japan is one of the top travel destinations in the world, especially during spring and autumn. If you're planning to travel to Japan in November 2018 or in February 2019, why not up the ante by combining your trip with a cruise from Honshu (the main island of Japan) to Okinawa?
After spending a few days exploring the bustling metropolis of Tokyo, board your ship at Yokohama, which used to be a simple fishing village in the Edo era. The first pitstop of your Japan cruise will be the charming town of Nagoya. Located on the central coast, Nagoya is a cauldron of historical traditions and modern innovation.
One of the must-visit sites during your excursion in Nagoya is the donjons of Nagoya Castle which perfectly depict the colourful history of Japan.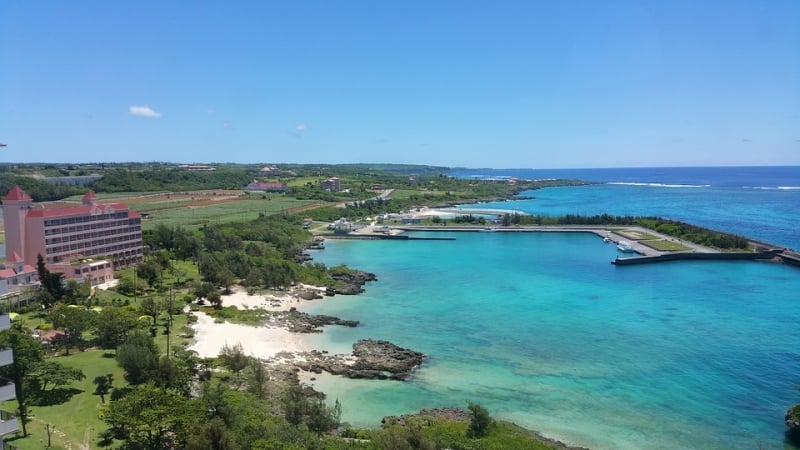 After Nagoya, you'll be able to explore Osaka when you dock there for half a day. While you won't be able to hit up Universal Studios Osaka, you will certainly have ample time to see some of the charming sights of the city. Don't miss must-see attractions such as Osaka Castle and the famous Dotonbori District. Make sure to stuff yourself with authentic takoyaki while there!
Departing from the dock of Osaka, you'll be leaving Honshu behind as you set sail for Okinawa, the largest island in the Ryukyu Archipelago. This famous island has been through a lot in its storied past, having been the location of numerous conflicts and wars before being returned to Japan by the Americans in 1972. You'll enjoy the stunning coastal views, pristine beaches and historical monuments like Shujiro Castle.
By the end of the cruise, you'll end up in Keelung, Taiwan where you will have the option of prolonging your vacation by exploring Taipei (or the rest of Taiwan for that matter!).
Tasmania (Port of call: Sydney, Australia)
If you've ever wanted to visit the untouched wilderness of Tasmania without compromising on modern comforts, then a fly-cruise would be the perfect solution. You'll fly into Sydney, explore the city for a bit, and then board a cruise to the Tasman Peninsula, passing by heavenly natural scenery in the process.
The highlight of a cruise to Tasmania will no doubt be the scenic passage through Wineglass Bay and Oyster Bay. Wineglass Bay is a partially secluded area that is home to one of the world's most beautiful beaches. Oyster Bay, on the other hand, is a more historical bay where aborigine harvesters used to collect shellfish.
You'll also be able to view the pink granite mountains and jagged peaks of Freycinet National Park over the glistening waters of the Tasman Sea as you make your way to Port Arthur, your first official stop.
Port Arthur is the gateway to the untamed wilderness of the Tasman Peninsula, filled with enigmatic rock formations, farms, orchards and vineyards. It is also home to  Tasmanian Devil Conservation Park, a forefront in conservatory efforts aimed at protecting this unique species.
From Port Arthur, you can also visit Hobart, the capital of Tasmania. Offering breathtaking views all round, Hobart is built in the shadows of Mount Wellington, from which you can get a fascinating aerial view of the city. Since this six-days Tasmania cruise package from Princess Cruises docks in Hobart for two days, you can do exactly that!
Vietnam and Thailand (Port of call: Singapore)
If you're looking for a fly-cruise experience without having to travel far, look no further than this cruise package which sets sail from Singapore! Sailing in January 2019, this cruise ferries you to some popular travel destinations in Thailand and Vietnam through the Gulf of Thailand.
Your first stop will be Thailand's island beach paradise of Ko Samui. Less crowded than Pattaya or Phuket, Ko Samui exudes a casual, relaxing ambience not unlike that of Santorini (Greece). It is known for its white sandy beaches and majestic temples and wats such as the grandiose Wat Phra Yai.  
From Ko Samui, you'll make a day-long stop at Laem Chabang, the gateway to Bangkok. Located on the banks of the Chao Phraya River, Thailand's capital city is a well-known haven for foodies and riverboat cruises. It is also one of the most frequented stops for cruises in the region.
After leaving Bangkok, you'll spend a few days in the open ocean as you make your way to Phu My, a lovely dock in Ho Chi Minh City, Vietnam. Unlike Hanoi, which has seen rapid development, Ho Chi Minh City retains its rustic atmosphere, with bicycles and motorbikes filling the street at any given time of day.
You'll be able to tour a whole host of historical monuments in the city and sample authentic Vietnamese cuisine. Make sure to drop by the beautiful Notre Dame Cathedral for a few keepsake photos before sailing back to Singapore.
Korea and Japan (Port of call: Kobe, Japan)
If you're looking to embark on an epic fly-cruise adventure but have already filled up the rest of the year with travel plans, then perhaps you should check out this Korea and Japan package from Princess Cruises. It sets sail in early May next year, giving you plenty of time to plan your dream fly-cruise vacation! Making a round trip from the town of Kobe, Japan, you'll be visiting some of the best coastal destinations in Japan and Korea.
Your first stop will see you docking at Beppu, famous for its therapeutic geothermal waters (read: hot springs). Surrounded by picturesque mountain peaks, Beppu's most iconic attraction is Beppu no jigoku, meaning Hells of Beppu. Don't worry, you won't meet any devils here. Instead, this designated "Place of Scenic Beauty" was named thus because of the steam which emanates from the nine onsens in the area. Note that these onsens are only for viewing, so you'll have to take a dip somewhere else, which isn't that difficult in Beppu.
After making a quick stop at Kagoshima, you'll be on your way to Busan, South Korea.
Busan is your lengthiest stop on this cruise tour. So make full use of your time and explore this rustic gem of a city. Check out Jagalchi Market for a taste of the freshest seafood in Busan. Then, make your way to the colourful Gamcheon Cultural Village where there are plenty of Instagram-worthy photo spots. For stunning coastal views, head to Taejongdae or the famous Haeundae Beach where you can relax and laze the day away. If you're up for some serious shopping, make a beeline for Shinsegae Centum City, the world's largest department store.
Upon reboarding the ship, you'll cruise along the scenic Kanmon Straits, between the Japanese islands of Honshu, Shikoku, and Kyushu. Enjoy the amazing coastline views as you gradually make your way back to Kobe. If you have a JR Kansai Area Pass, you can extend your holiday by visiting Osaka and Kyoto as well!
All aboard!
So, are you convinced now about going on a fly-cruise vacation? Well, if it's your first time, don't sweat on the details because Princess Cruises are the experts for these type of vacations!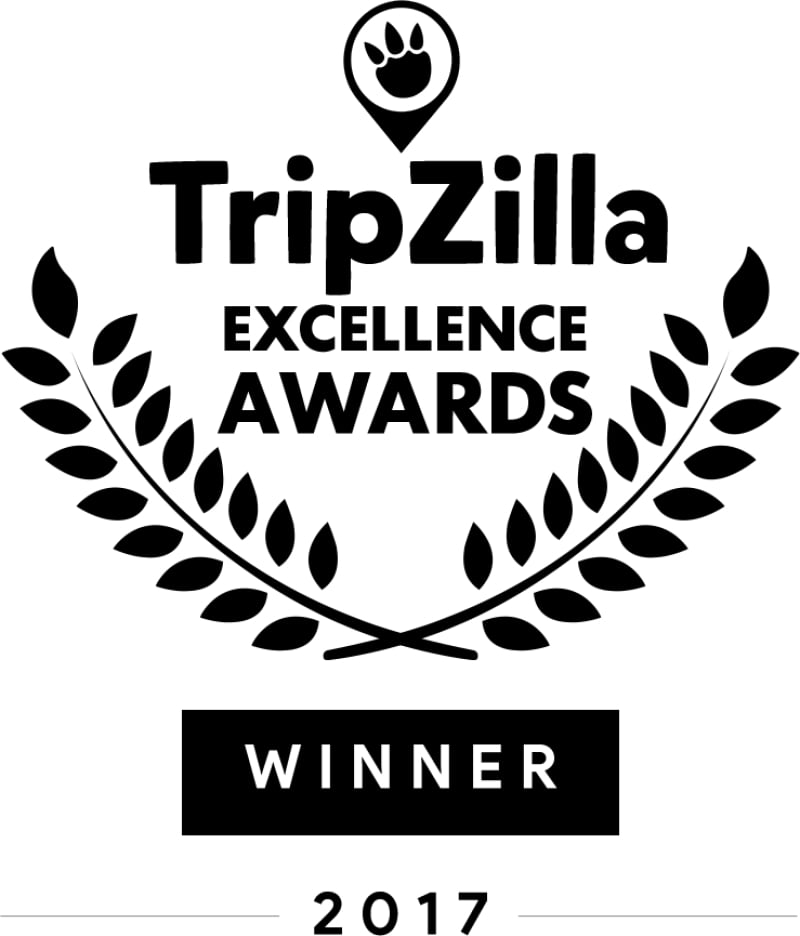 Winner of the 2017 TripZilla Excellence Awards – Best Cruise Line, Princess Cruises boasts more than 50 years of experience.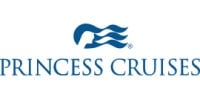 On board a Princess ship with excellent facilities, Michelin-starred restaurants and ever-reliable service, an unforgettable, stress-free vacation awaits. What are you waiting for? Start planning your cruise with them today!