There's something about it. The rush, the adrenaline that fuels your senses, and the combination of fear and thrill in the same instant. It makes one feel so amazingly alive in the most oddly satisfying way. Does this relate to you? If so, then you're reading the right article! My fellow daredevils, we present to you five stomach-churning roller coaster rides in Asia worth attempting before you retire from the scene (or will you?). 
1. The Bullet Coaster at Happy Valley, Shenzhen, China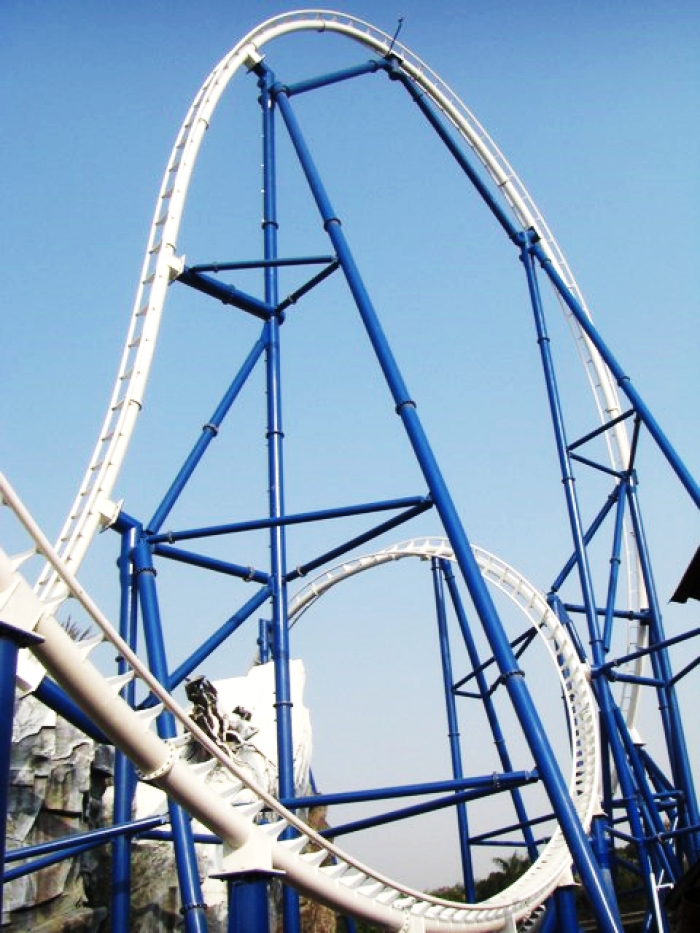 If the pictures haven't already got you excited, maybe these facts will. Dubbed as the fastest roller coaster in China and also Asia's fifth fastest roller coaster, The Bullet Coaster is a star attraction at Happy Valley Theme Park in Shenzhen.
This monster coaster right here stands at an equivalent of a 20-storey building with five hills so steep, you'll feel your guts churning. On top of that, it runs at a staggering 135km/h! The Bullet Coaster can be viewed from anywhere in the park and the shrill screams of its excited riders will occasionally fill the air.
The ride starts out with a punch launch that you won't even see coming! The launch will send you flying up onto the hill and before you have the time to gather yourself, a steep gut-wrenching drop is coming! On and on it goes. Prepare to say goodbye to your sanity.
2. The Vortex at Siam Park, Bangkok, Thailand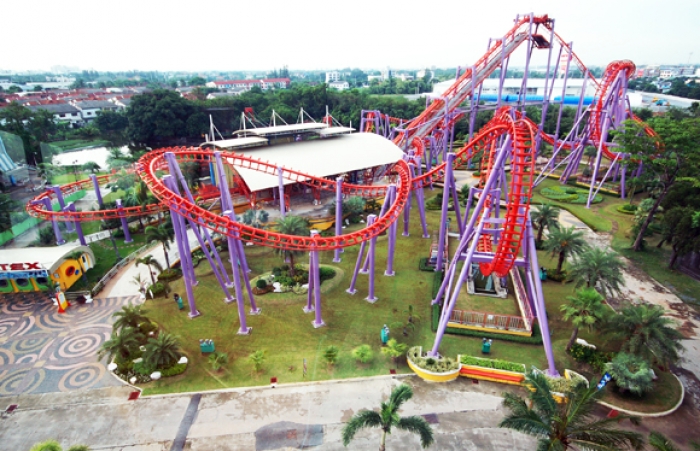 The next time you're visiting Thailand, don't miss out Siam Park City in your itinerary. Here in Siam Park City, you'll gaze upon one of the two biggest looping roller coasters in the world – The Vortex.
The Vortex stands at 30m high, 765m long and runs on its highest speed of 80km/h, taking its riders on a twisted journey in suspended seats. If that doesn't get your nerves tingling, we don't know what else would! There's just something about suspended seats, with your feet dangling in the air as you twist and turn along with the ride, that really make you feel the enormity of the heights.
This is a mad, mad ride for those who dare to take up the challenge!
3. The Dive Coaster at Chimelong Paradise, Guangzhou, China
Fancy a dive? No, we don't mean a dive into the cooling ocean. What we really mean is The Dive Coaster. The biggest and baddest star ride of the Chimelong Paradise amusement park, the Dive Coaster serves only the bravest and the brawniest of riders from around the world. 
There are only two dive coasters in the world, and this is one of them. It features a 90-degree and 197 ft. drop at 110 km/h that'll send you rolling into the biggest loop imaginable before taking on another climb and yet another near-vertical dive drop! The question is: do you dare?
4. Battlestar Galactica, Universal Studios, Singapore
Holding the title of world's tallest dueling roller coaster is no other than Universal Studio Singapore's very own Battlestar Galactica!
Standing at 142 ft. and running at a maximum speed of up to 90 km/h, this roller coaster will send you flying into the sky at high speed, back down, and then up again. The "Human" ride (red) features plenty of turns and drops, while the "Cylon" ride (blue) has five inversions. Both rides span one kilometres and a duration of 90 seconds – though that may sound like a short distance and duration, we promise that it wont fill like it.  
5. Bandit at Yomiuriland, Tokyo, Japan
Once the champion of the world's fastest roller coaster (in 1989), The Bandit roller coaster stands at 163 ft. with a maximum speed of 109 km/h. No other roller coaster has a scenic view of Japan that compares to those offered by The Bandit. The track of this roller coaster runs above treetops of cherry trees, through beautiful forests, over the hills and above a lake. Now imagine you're riding this during spring when the cherry trees are in full bloom. It must be a sight!
From China to Japan, there are just endless thrilling roller coasters that Asia has to offer. If the United States (where all the giants are) is just too far away, definitely consider these exciting – or terrifying – roller coasters instead.