Contributed by Kiara Mijares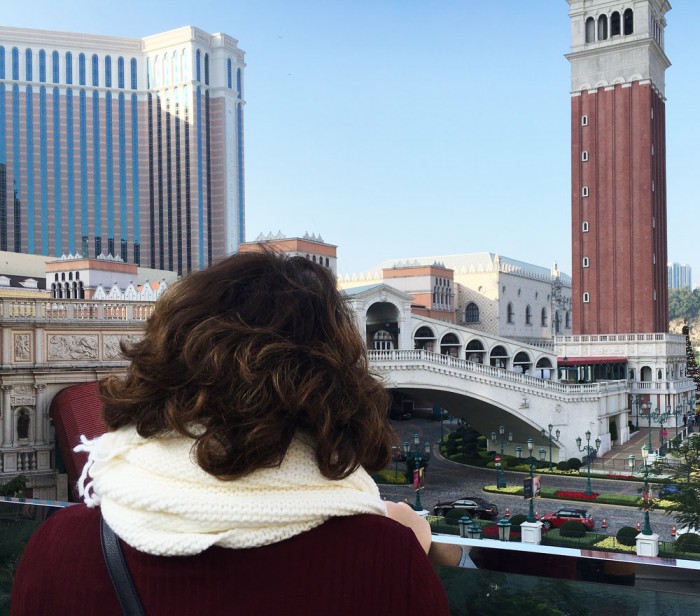 As a kid, I've always wanted to be on a plane and go somewhere different. Safe to say, it also encouraged me to move cities, book tickets around the Philippines, and meet many of my relatives for the first time too (if you're Filipino, you understand how surprising it is to find your relatives all over the country).
In high school, I'd always watch out for the school break and carefully go over where I'd want to go, where I could afford to go, and where my parents would say "yes" to. College wasn't as different. Now that I've finished University, I've become more enthusiastic with the many trips I've already booked for the year (both local and abroad), solo adventures, and cities I've never heard of before. Since being able to earn my own keep, I've been booking more flights and more adventures for the year than ever before!
Also read: 10 Travel Tips and Precautions for Every Smart Traveller
So here are 25 ways I was able to save money and hopefully you can too:
1. Buy only things that matter
This was a life lesson taught by my grandfather. It was meant to be business advice for when I'd start running my own venture but quickly turned to something I took to my core. If you're serious about being able to save in order to travel, don't worry about getting the new Starbucks planner or a flash sale at Forever 21. Only buy coffee when you're hung over or clothes when you need it for the weather.
2. Allot about 50% of your monthly allowance for travel expense
While I was still studying, I'd receive a full monthly allowance that was enough for food, buying textbooks and other school materials while splurging every once in a while. Instead of doing those things, I'd look for cheaper food to buy, and transfer 50% of my total allowance for a separate bank account a.k.a my travel funds account. Even when I'm working now and paying for bills, I still deposit half of my monthly earnings to a separate account.
Also read: My 52-Week Money Challenge Made Me Travel to Japan, Taiwan & Malaysia
3. Always be on the look-out for flight deals
I'm pretty sure everyone can attest to this! I check out SkyScanner, CheapFlights, and Kayak all at the same time for one flight or two one-way tickets to another country. I would wake up at 12 midnight to book a flight at Philippine Airlines and always check on Tuesdays and Wednesdays for more cheaper fares.
4. Invite your friends over instead of going out on weekends
When I started earning right after graduation, I thought that it would be my time to have everything I wanted: to travel a lot, drink a lot, and always be on the go. After a few months, I realised that having dinner at home with your friends or a good drink with them, was much better than going out to the nearest bar. In turn, I was also able to save more money than before.
5. Read a lot on how to earn online
Contrary to what everyone says, you don't always have to be frugal. On days where I don't travel, I spend it almost every waking hour in front of the computer reading about marketing pitches, improving my writing, design articles, hacking Upwork, and so much more. I even pay to attend online classes/workshops/podcasts. This helped me get better at work and a semi-constant stream of income on a bi-weekly basis that would normally amount to a month's work.
6. I stopped buying books at the bookstore
I know this is far from what I just said in #5 but it's true! I stopped buying new books at the bookstore and instead opted to read PDF versions on my laptop, phone, or my mom's iPad. From buying a 500-peso worth of a hardbound copy, it was slimmed down to about 100-pesos instead. But for this number, it really depends if you're willing to give that up. Again, it all boils down to #1.
7. Travel local before going abroad
There's no denying that everyone wants to go to a foreign city. However, if you can't keep your feet seated to the ground for a long period of time, one of my favourite suggestions would be to travel locally first since it's cheaper and easier to do before applying to tons of visas.
Also read: An Open Letter to Filipinos: Travel the Philippines First
8. Travel to cheaper countries for longer periods of time
This one — I learned this the hard way. For years, I've wanted to visit Europe or return to the USA (I was 12 when I first visited) before realising how expensive it would be for a Filipina to go. And so, I learned to save a bit of money every year for these trips while allotting more money enough for a week or two in South East Asian countries.
9. Learn how to always pack food
And I don't mean this like the typical "balikbayan" way where you try to fit in as much food, chips, and coffee into your luggage. It was more of packing crackers or easy meals to eat on the way instead of eating at an expensive restaurant.
10. Be easy with the upgrades
For someone who is an avid fan of technology, reads about new tech in the morning, and even insofar as window shopping for tech stuff every new destination: I'm telling you not to always upgrade your gadgets. You really don't need the new iPhone 7 unless your old iPhone is broken (unless you're planning on switching to Samsung), or the new Macbook Pro (that's designed for designers, btw) unless your old Macbook is broken too. You'll be saving thousands by not giving in to every upgrade and making use of your own gadgets.
11. Small cities are great places to travel to
Instead of booking a flight to Rome on a budget, you can always head over to Florence then Naples or Sorrento. This way you'll be able to save money, avoid many tourist traps, and get to visit more cities around the country.
12. However, if you're going to a big city, spend more time there
In Europe, I learned that there's no way you can truly get to know a city until you've stayed for years on end. More than ever, I've also learned that staying in cities like Barcelona takes at least a week to explore. By booking a room/apartment at Airbnb, you'll be able to save more for your next trip.
13. Book in the city centre than a cheaper place at the outskirts
Plainly, I've learned that even though the city centre is much more expensive to live in, it's also easier to walk around. Hence, if you're planning a trip and thinking about the cheapest Airbnb, it's most likely far and you'll be spending on commute instead of other things.
14. Walk instead
In relation to the previous number, I've found that whether you're in the Philippines or abroad, it's always better to walk to your destination rather than taking the public transport.
15. Travel off season
If you book a flight to Singapore with SilkAir for around June to October, you'll be surprised it would only cost $160 as a roundtrip fare from Davao! Similarly, booking a roundtrip fare to New York from Manila would only cost $768 if it's between February to April.
Also read: 10 Air Travel Tips that Everybody Needs to Know About
16. Travel on Tuesdays, Wednesdays or Thursdays
I'm an avid fan of a weekend getaway if it means going to Manila or Cebu. But I've come to find that leaving for Manila or Cebu on a Wednesday night and going home on a Tuesday was tons cheaper than starting your solo adventure on a Friday! This also applies to International flights.
17. Only focus on a certain geographic location
If you're planning a trip around Europe, it's easy to want to go to as many cities as possible. Although I can strongly advise that it's better to choose only specific countries in areas like Central Europe, South, or Eastern Europe for your trip. Similarly, if you're going around North America, it's better to choose between East or West Coast (or cities close to each other).
18. Be on the look-out for free/discounted fares
Entering the House Of Music in Vienna with a student ID (or a government-issued one that states you're below 26) is cheaper, going on the first Sunday of the month the Louvre in Paris is for free, and even riding the boat overlooking Sydney's Opera House is 80% cheaper on Sundays. Research as much as possible about an attraction or museum you'd like to visit!
19. Go where the economy is down
As I type this, I'm reading about the upturn of the US Dollar while trying to recall which countries are easier to go in terms of living allowance. In Europe, you'll have the Czech Republic, Croatia, Hungary, and Poland which all don't use the Euros. For Asia, I'm looking at Malaysia, Vietnam, Cambodia, and Indonesia. This is the part where you can forget about the flight cost in favour for cheaper food and accommodation.
20. Take your laptop with you if you eat out for breakfast
A year spent bringing my laptop everywhere because of work and paying extra for Internet in my hotel room is getting ridiculous. I'd much rather spend all morning working while eating a heavy breakfast (for me this would mean 2 cups of coffee & a pastry) in a nearby coffee shop with WiFi. This makes me feel extra productive for the day and means I get to skimp on lunch, save for snacks or dinner instead.
Also read: 10 Practical Ways to Start a Life of Travel
21. Bring a water bottle with you
Drinking water from a bottle instead of buying one at every restaurant is a lifesaver. Especially if you're in Rome where the water coming out from the public faucets is clean.
22. Sell old clothes along the way
I've earned a lot of money from selling clothes I no longer fit in to, needed, or even wanted. I asked my mom's officemates, workers, and many other people to help me sell my clothes (giving them a bit of commission but it was worth it), just to have more money to travel.
23. Give up local memberships
I'm not particularly fond of the gym but I do go to try to be healthy and fit. I stopped doing that in favour of trying home yoga, and a cellercise trampoline in the afternoons. I've also heard from many of my friends that going on a bike or a run in the mornings are better too.
24. Go out of your way and introduce yourself to a local
Locals are the best people to know about a city! Introduce yourself to one and chat with them about what to do or where to go — they offer the best advice about restaurants, bars, markets, and other attractions. Meeting a local at Cape Town helped me and my friend find the coolest marketplace in the city while also get to watch a free show.
Also read: How to Travel Less Like A Tourist and More Like A Local
25. Go where the flights take you
Even when you've compared flights, spending and everything else in between, there's no better feeling than just booking it and go. If you're in Europe and suddenly there's a seat sale for Warsaw, go. Even if nobody in your circle of friends know where it is. Just go.
Your turn! What are your own travel hacks?