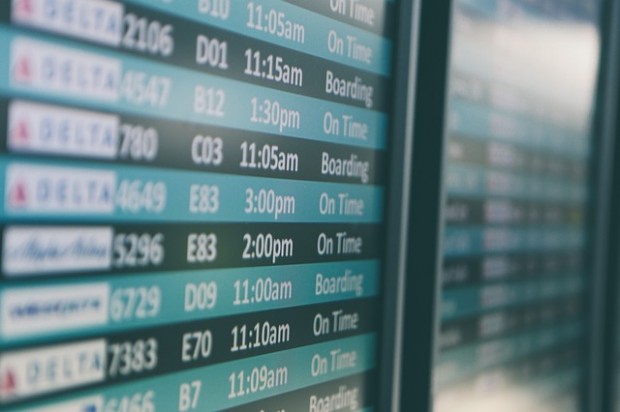 Seasoned air travellers will know that things do not always go as plan. Flights can turn out more expensive than expected, bookings may go wrong in the eleventh hour, and there's just so many hidden costs that come with air tickets purchase.
However, those who are privy to the secrets of the air-travel industry can avoid many of the common pitfalls and even get some amazing deals. Here are some of the best airline tips that even industry insiders would abide by. You're welcome.
Also read: 10 Travel Tips and Precautions for Every Smart Traveller
Shop around
Airline travel is not a monopoly. Be sure to check out all the different airline operators, where they fly, what they offer and crucially, what you will get for your money. You should also shop around when it comes to buying your flights – never purchase tickets from the first site you come across or you will almost certainly be paying over the odds. Use flight comparison websites and search around to find the flights you want at the best price.
Research package deal
It is all well and good getting a great deal on your flight alone, but you might want to consider getting a combined deal of your flights, accommodation, car rental and other travel essentials. There are many worthy all-inclusive deals which are much cheaper than buying each component separately.
Travel off peak
If you are planning on a vacation, rather than say, a time-specific business trip, plan it during the low season, when prices are much lower and flights tend to be far less crowded. You should also bear in mind that flights at off-peak times of day will also be cheaper. The minor inconvenience of arriving at your destination early in the morning or late at night is little to pay for a significant saving in your ticket cost.
Don't commit to exact dates
Savvy travel shoppers, when planning a holiday, will often keep their dates flexible until they have done their research. Flight prices within the same week or even day can fluctuate a lot, so keeping an open mind on your departure and arrival dates and times can really save you a lot.
Fly Indirect
Is it more important to you to save money than it is to reach your destination as soon as possible? If your answer is yes, you may wish to consider the savings involved in taking non-direct flights. These can often be considerably cheaper than direct fights and you may even get a layover somewhere interesting.
Refresh your browser
This may seem like a strange one, but during your online flight booking, you may have noticed that the same flight has an increase in price once you viewed the page more than once. This is designed to make you jump impulsively to a panicky purchase. If you check out a flight and decide to go for it, step back for a moment, refresh your browser and you may find that the flight price drops back down. This will not always be the case, of course, but sometimes it could save you money.
Ask for upgrades
The old adage is true. If you don't ask you don't get. While you are unlikely to be upgraded or given perks every time you fly, you never know what a friendly attitude and a nice smile could do. Don't be pushy, but if you think your flight might be a quiet one, there is nothing wrong with asking politely for a chance of an upgrade to first or business class. Doesn't matter if you are rejected; there's no harm asking in the first place!
Do not discard your boarding pass
You may be used to forgetting about your boarding pass the minute you get on the plane, but don't discard it yet! That piece of card can actually entitle you to a range of perks and discounts when you get to your destination. From meals to entrance fees and discounts on tours, attractions or events, there could be plenty of cost-saving benefits to holding onto your boarding pass. So know before you go, so you don't miss out on any potential savings or freebies.
How to avoid being bumped
You may have heard that many flights are deliberately overbooked. If you are concerned about this, travel at less popular, off-peak times and you should be fully appraised of your travel rights before you go.
How to make the most of being bumped
On the other hand, if you are not in a rush you may want to be bumped from your flight as often this can entail some great perks – cash, flight vouchers, meal tokens and more. Make sure you politely make it clear that you are willing to be bumped, as long as you have ascertained that the benefits are sufficient to make it worth it. You can negotiate, as long as you are civil, to get the best deal. After all, you are entitled to compensation.