Calling all tech lovers! We have exciting news: Singapore's new cool kid on the block, YOTEL Singapore, has recently launched a pair of robots for the sole purpose of serving its guests.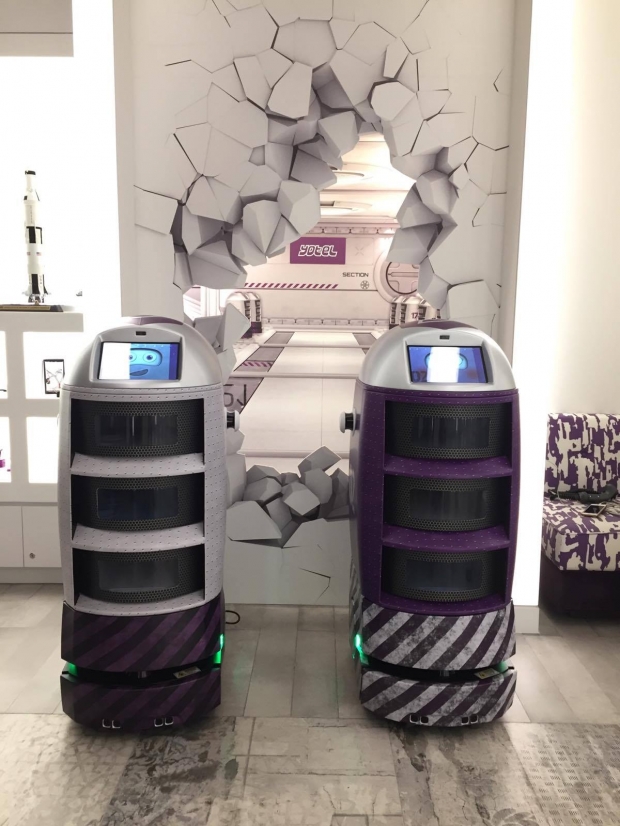 A swanky, modern and premium hotel located right in the heart of Orchard Road, YOTEL Singapore was birthed by YO! Founder Simon Woodroffe who was inspired by first-class travel. From its high-tech self-service check in counters at Mission Control (their lobby) to its luxurious cabins (rooms), you are guaranteed a lavish stay that's complete with cutting-edge technology.
And now, it's time to say hello to these futuristic high-tech hotel staff who will cater to your every need!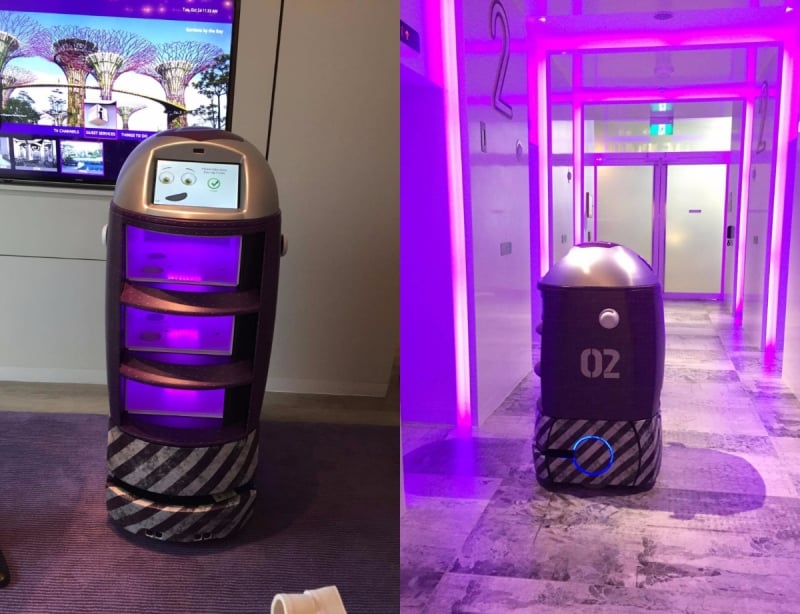 The first in the world to be equipped with Simultaneous Localisation and Mapping (SLAM), this pair of robots (a male and a female) is programmed to navigate around autonomously and make deliveries to multiple cabins in one journey. Some main features include movable wheels, a 10.1-inch touchscreen, motion sensors and three compartments to store items. In addition to that, they are smartly engineered to speak and detect obstacles or humans within their path.
Guests who order additional amenities including towels, water and hangers will enjoy a robot delivery to their cabins. These robots can seamlessly interface with the lift and call the guest's cabin upon arrival. On top of that, they're smartly programmed with their own unique voice and personality along with facial graphics. So don't be surprised if you hear them singing 'So Long, Farewell' or other tunes as they depart. Besides handling luggage and delivering necessities, birthday surprises are also part of their job scope!
YOTEL Singapore is the first in the YOTEL hotel chain, which spans from London to New York, to launch these robots.
Impressive or what? For more information, head to www.yotel.com