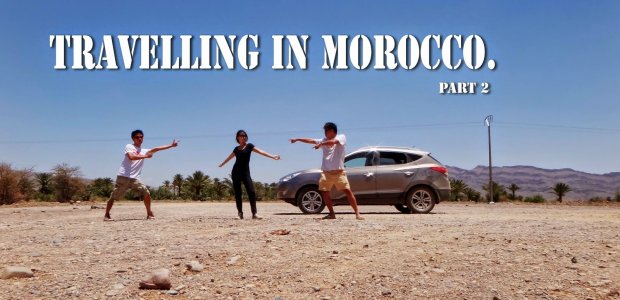 So after driving around Morocco for what seems like a very long time (but still not long enough because no holiday ever is), everything sort of seems to look like this.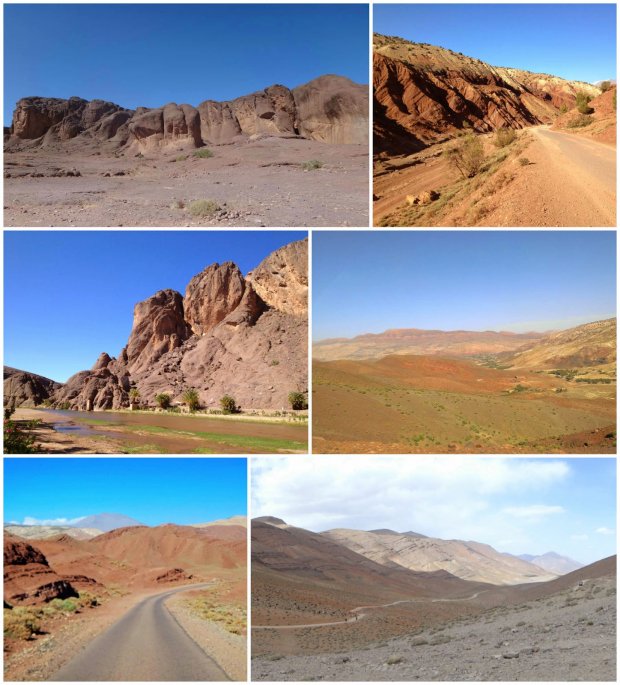 There's a lot of sand, rocks and mountains. And kasbahs. Kasbahs are huge complexes which were built for the chiefs of villages and towns to live in when enemies were catapulting rocks at you. Like an olden day fortress I guess. Another reason why kasbahs were built is that some families were rich and had nothing better to do with their money. So they decided to spend it on building walls around their very expansive homes to make it difficult for people to intrude into their homes, and also more places for Titus, Sam and me to explore when we ventured to Morocco centuries after they were built.
Also read: Backpacking Central and Eastern Europe for 70 Days at SGD 7300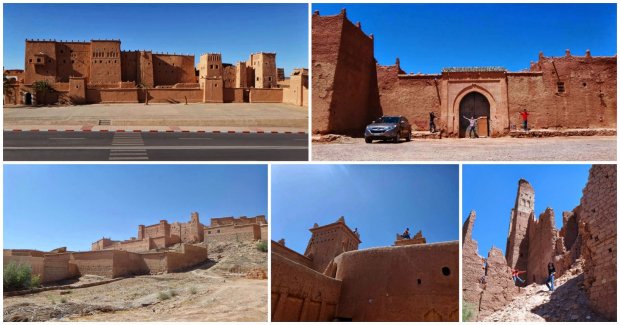 So if you want to see something a little different from the regular Moroccan sights, here are some places that you might want to check out.
1. Atlas Film Studios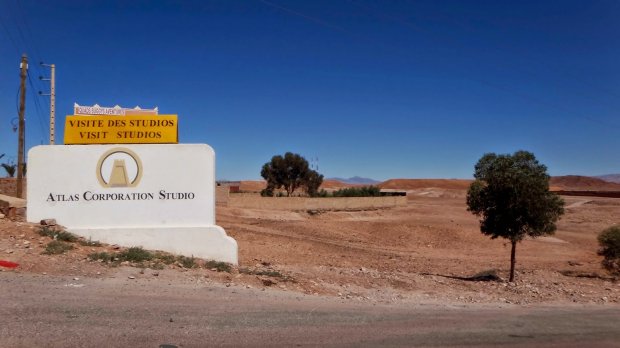 Now this was a very unexpected find. In the middle of Morocco in the city of Ouarzazate (say: wah-zah-zaht) is the grounds of the largest film studios in the world. The Atlas Film Studios is quite unlike your regular Universal Studios, Warner Brother Studios and what have you. It's located in the middle of the desert, there is nothing touristy for you to buy, and it is not crawling with camwhoring tourists. Well, except for us that is.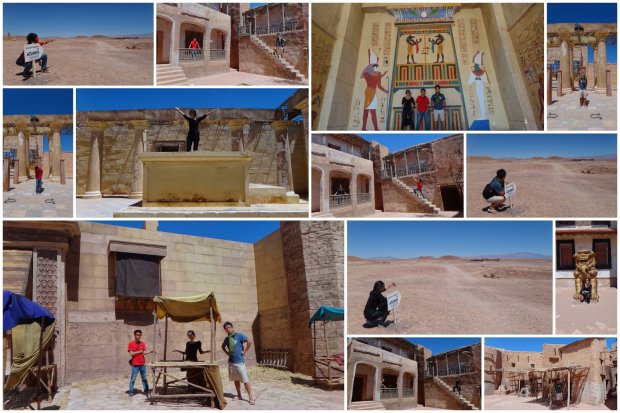 I mean sure, there are tourists in the studios. Maybe 40? In total? But that's nothing compared to the 4,000 tourists that you have to fight with in its American counterparts. See these people here?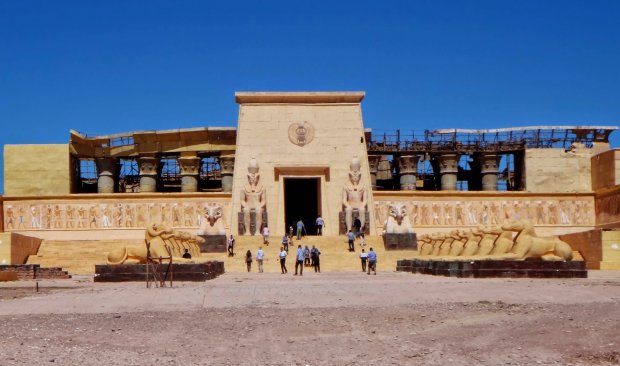 We later found that that would account for 80% of the number of tourists that we would see on our 3 weeks in Morocco. And yes, I would like to share that you only have to wait for 5 minutes to get a clear shot with the stairs.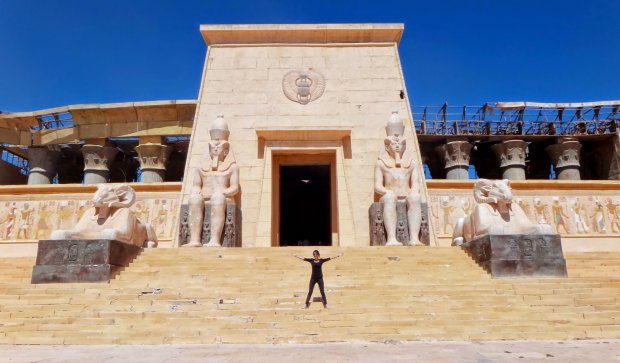 Also, if you watch Game of Thrones, parts of Season 3 were filmed in Atlas. And so was the film, Gladiator, Babel, and Kingdom of Heaven. Click here to see the rest of the movies filmed in Atlas! Anyway, going to Atlas is quite worth it. It is like going to several locations. Like China.
And Egypt.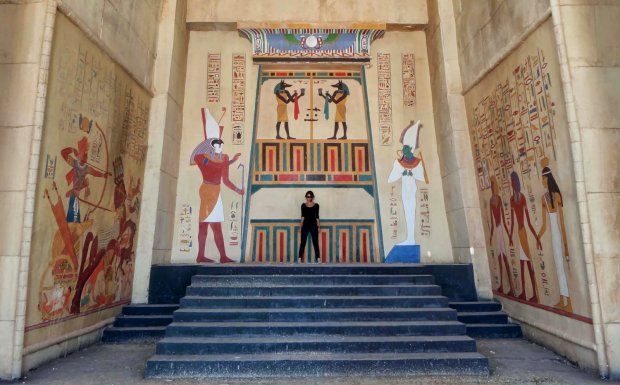 And the City of Atlantis. (Notice that I don't call it the Lost City of Atlantis because we found it here. In Morocco.)
So yeah! Cool place this. You can go there if you know, happen to be in Morocco.
2. Todra Gorge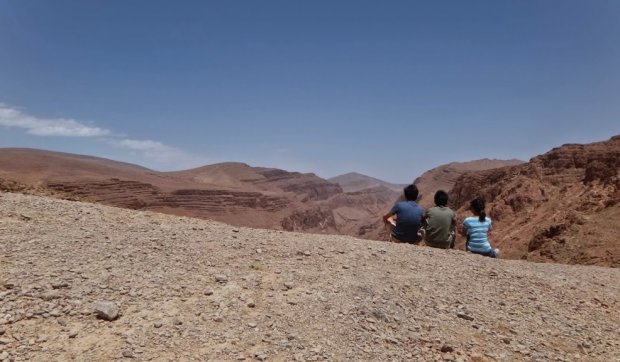 So we were going to do a short hike at the Todra Gorge which is near the town Tinerhir. The hike involved walking in a loop and most people take 3 hours to complete it. Because we are not most people, we took more than 5.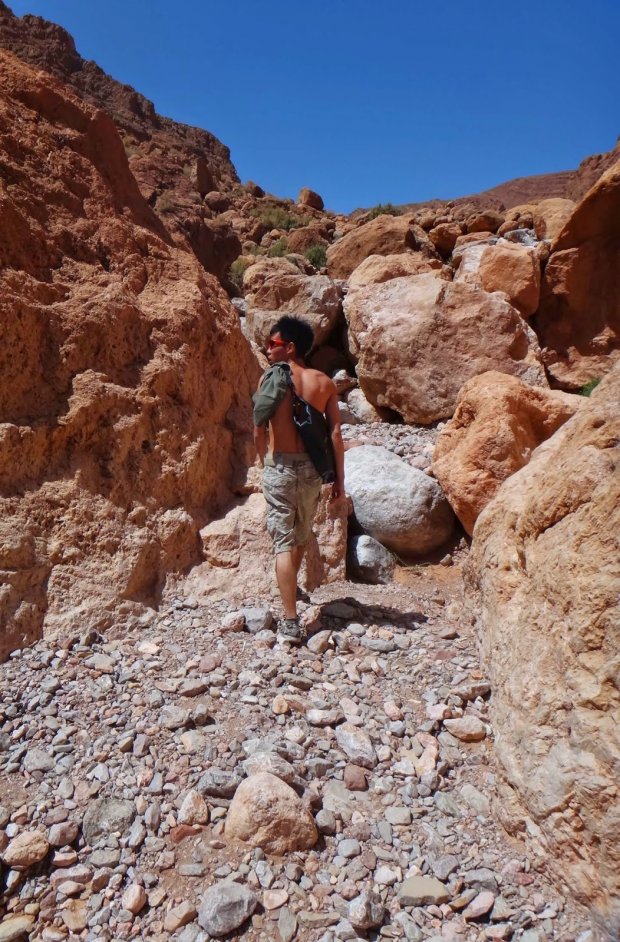 Most of the credit goes to Titus. The dude is secretly a monkey. Sam and I just followed. I would also like to add that I purposely braided my hair while climbing up a mountain and Sam who was behind me witnessed my glorious achievement. And yes, we climbed past those rocks.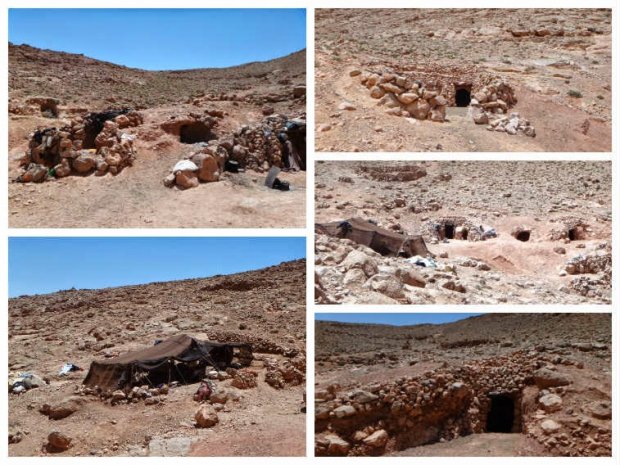 Anyway, we were almost at the top of the gorge when we noticed some form of human civilization.
And we found a man. Who directed us up a slope and when *wheet* to indicate how fast it would be to get down from there. He then said *wheet* would be 1.5 hours. We took 3 hours. Our excuse is that we do not climb up and down mountains with no proper paths on a daily basis.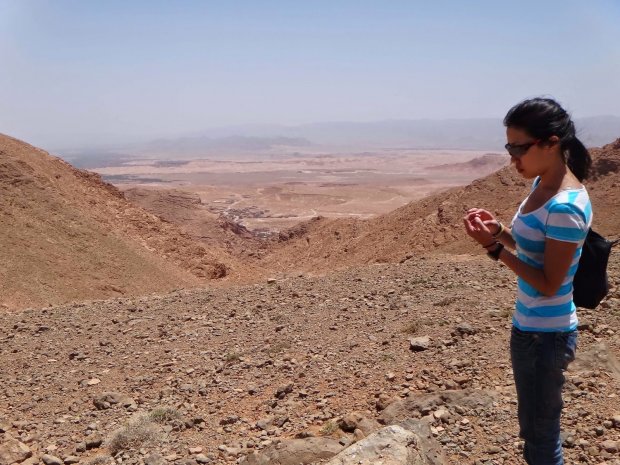 It was a pretty cool experience. And very manageable. You can do it while braiding your hair and carrying a Longchamp bag.
3. Chefchouen
I love Chefchouen. I've never seen anything like it.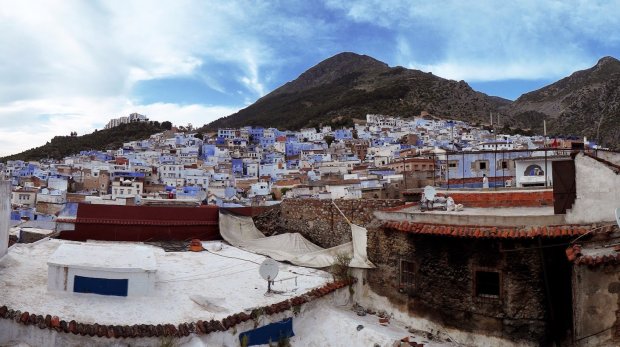 It's really cool to get lost in the winding maze of corridors in the medina. We also climbed many steep staircases and onto the roofs of different buildings and houses for fun/to take nice photos. I'm not kidding. The steps are quite steep.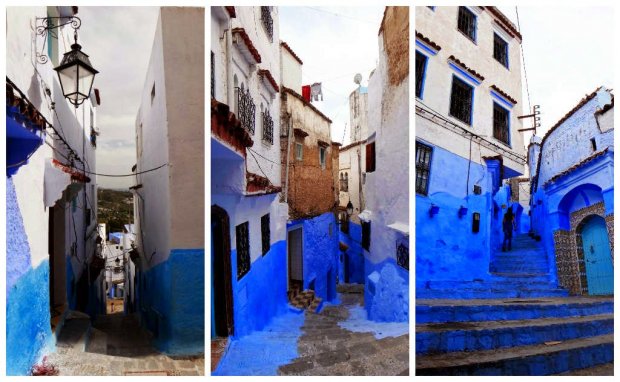 I would also like to tell you that I PLAYED SOCCER in Chefchouen. With Sam and a bunch of kids. But I think I would rather die a horrible death than to play it in Singapore. Singaporean kids might be judgemental of my non-existent soccer skills. Singaporean kids are pampered and might cry when I show-off my wonderful soccer skills.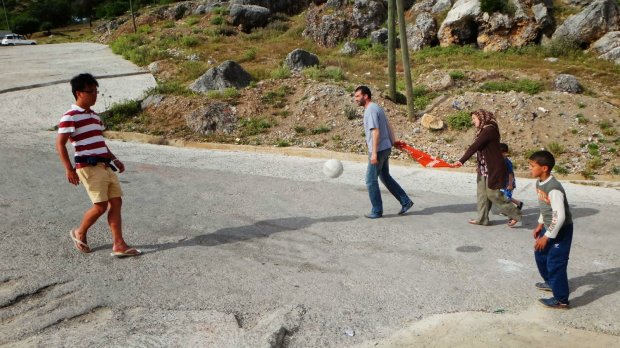 Chefchouen is good. I like it.
4. Leather Tanneries
We saw this in Fes. Don't buy anything there, everything is rather overpriced (to the locals, to Singaporeans it's still very cheap). However, everything is still cheaper in the souks. But check out what you will be able to see. It's pretty awesome.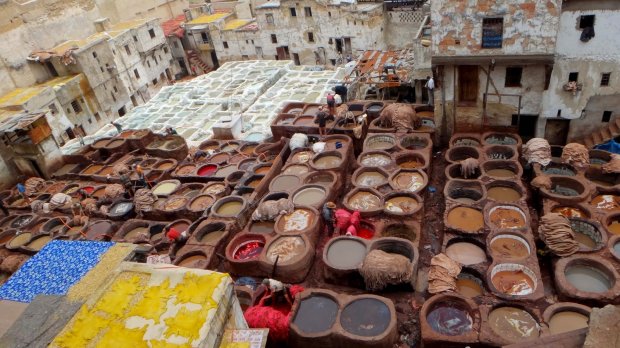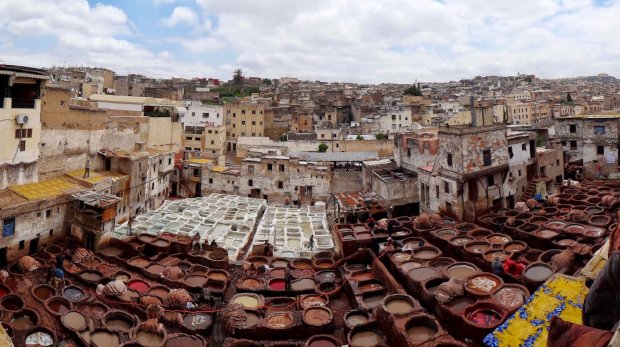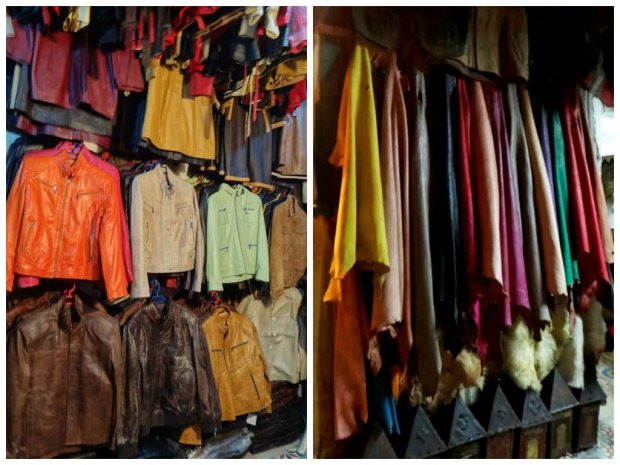 5. Sahara Dessert
This is also very awesome. If you haven't already heard, it's the largest sand covered desert and I am very proud to say that I've ridden a camel in the Sahara and camped overnight there.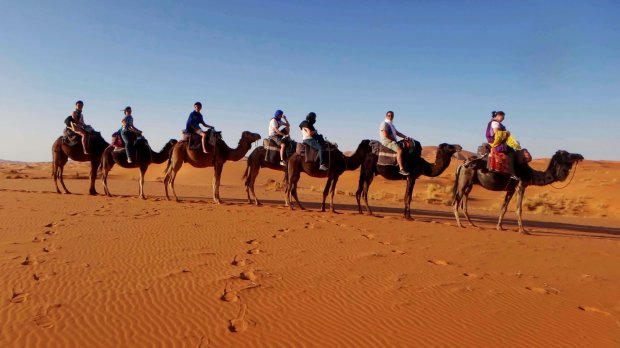 I also tried very hard to take a selfie with a camel. I think I failed.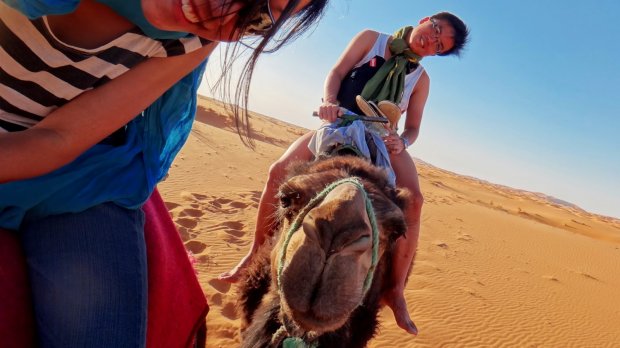 I think one of the most amazing parts about being there was watching the sunset. The pictures don't do it justice though. So you have to take my word for it.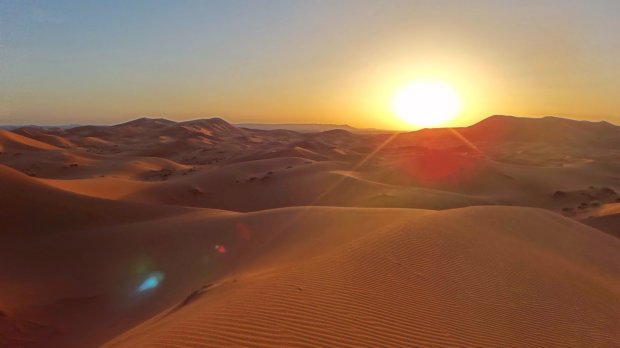 6. Essaouira
I love this place. It's my favourite city in Morocco. I think it's because it's by the Atlantic Ocean and it was a refreshing change from all the sand and rock.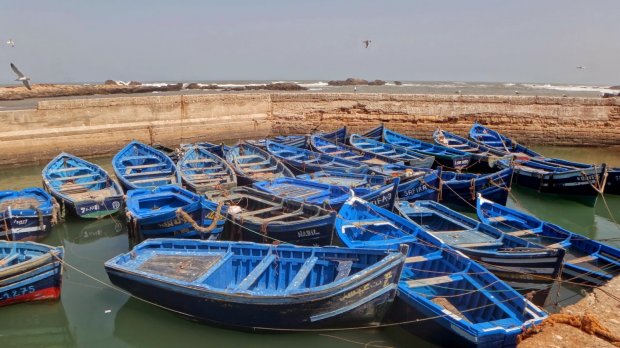 Because it's by the sea, there's like, SEAFOOD. Which is sold fresh by the seaside.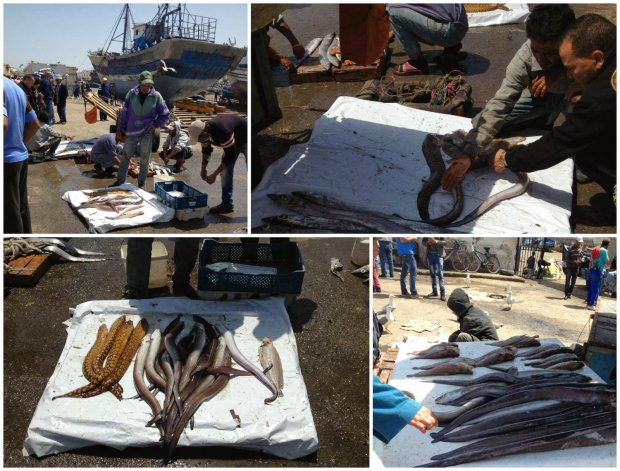 So it only made sense that the food we consumed, originated from here as well. The seafood was really cheap and fresh. Totally puts KL/Indonesia/what have you to shame,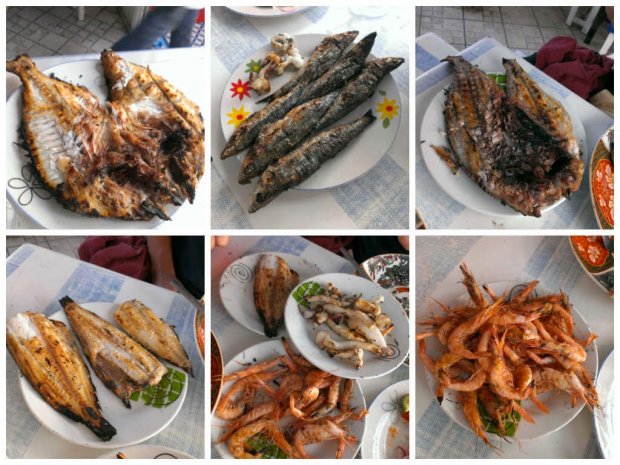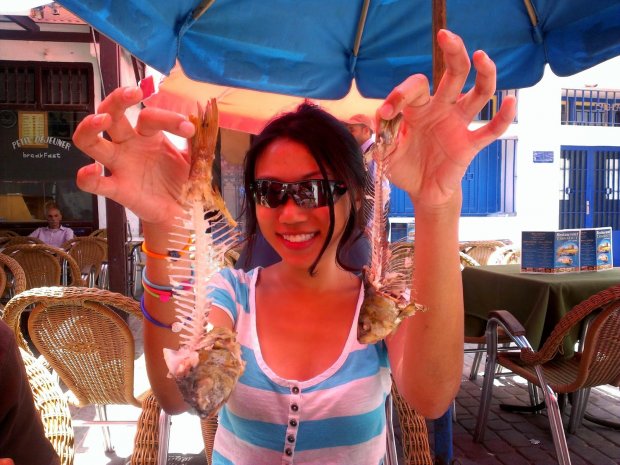 One bad thing though, is that there are many seagulls flying around. So if birds aren't exactly your thing, you might want to reconsider Essaouira. But otherwise, this palce is fantastic.
7. Donkey Parking
So in cities like Singapore, you get huge complexes to park your cars. In Morocco however, you get huge open spaces. To park your donkey. Here's the one we saw in Risanni!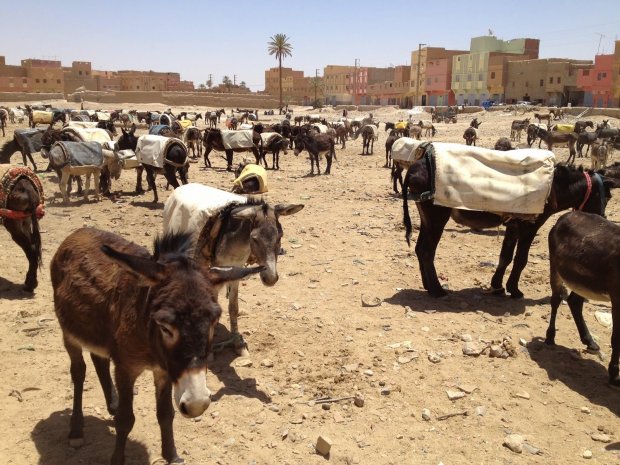 In Morocco, donkeys are more prevelant that cars you see. Whenn we were reading up on Morocco, we learnt that we could buy a donkey for $250, providing we didn't get cheated. Like not bad ah?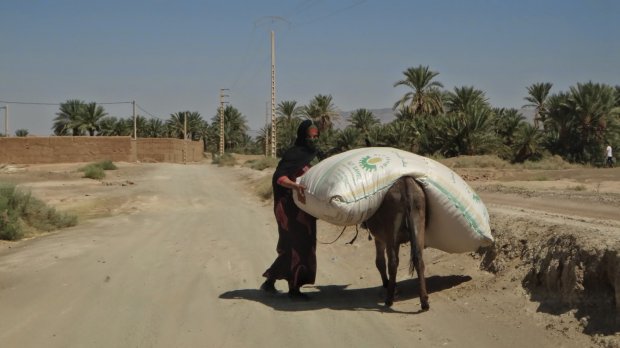 Plus, donkeys are cuter than cars.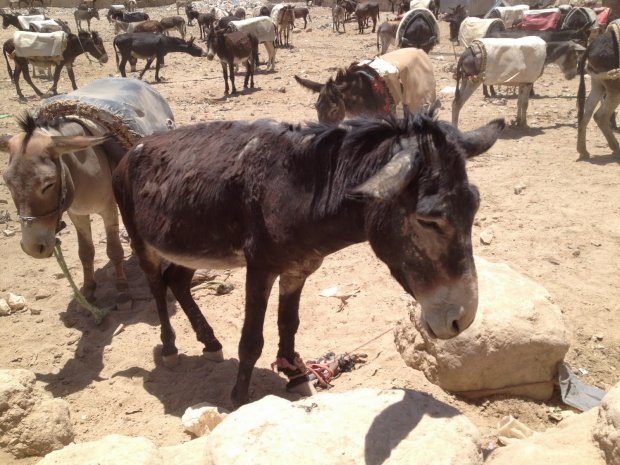 Want your very own donkey? Hop onto a plane to Morocco now!
Contributed by This might sound funny.
Also read: 10 Reasons To Go Backpacking in New Zealand