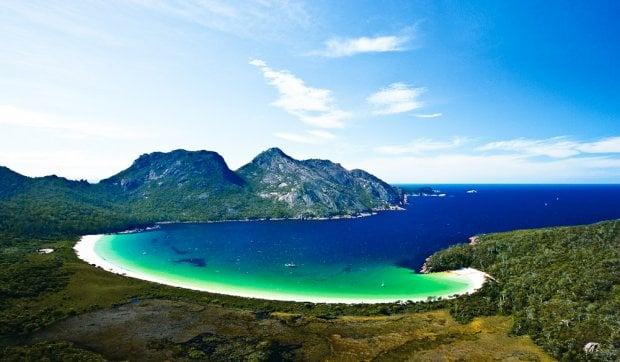 Hailed as one of the top ten beaches in the world, Wineglass Bay in Tasmania, Australia is indeed a magnificent sight to behold. Part of the Freycinet National Park, it beautifully lies at the foot of the jagged pink granite mountains called "The Hazards".
Visitors may soak in its crystal clear waters and frolic around its white sand shoreline. Other outdoor activities greatly enjoyed in the area are fishing, kayaking, rock climbing and bushwalking. With everything that is in store for you at this lovely place, it is but rightful to include Wineglass Bay in your must-visit travel list.
Would you visit Wineglass Bay before its magnificence is gone? Make your travel happen with TripZilla Travel Packages to Tasmania!