Located to the east of Seoul, the city of Yangpyeong is a popular place for Seoul residents to take a short break from the busy city life. Accessible by subway, Yangpyeong makes both an affordable and convenient getaway. Here are seven things you can see and do in Yangpyeong while on a day trip:
1. See blooming lotus flowers at Semiwon Garden
Semiwon Garden is famous for its beautiful lotus fields. It's the perfect place for nature and photography lovers! The lotuses are at full bloom during spring and summer, so I'd definitely recommend that you come during those seasons. Entrance fee is 5,000 won.
2. Take a stroll along the river at Dumulmeori
A bridge connects the Semiwon Garden to the Dumulmeori, so simply keep walking and you'll enter your next sightseeing destination.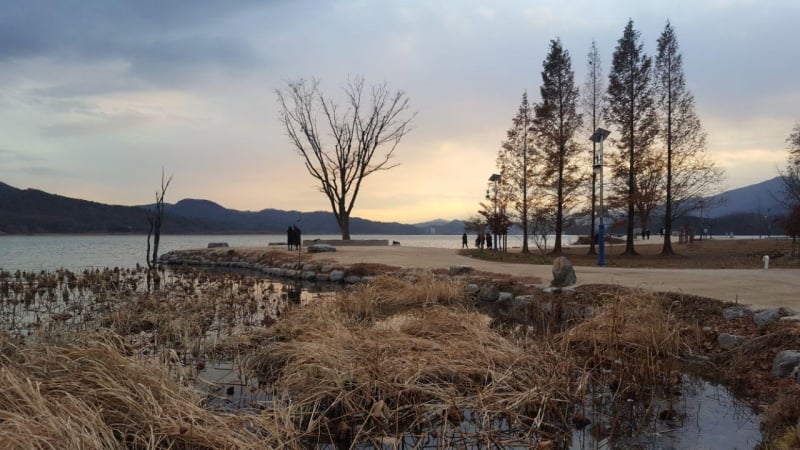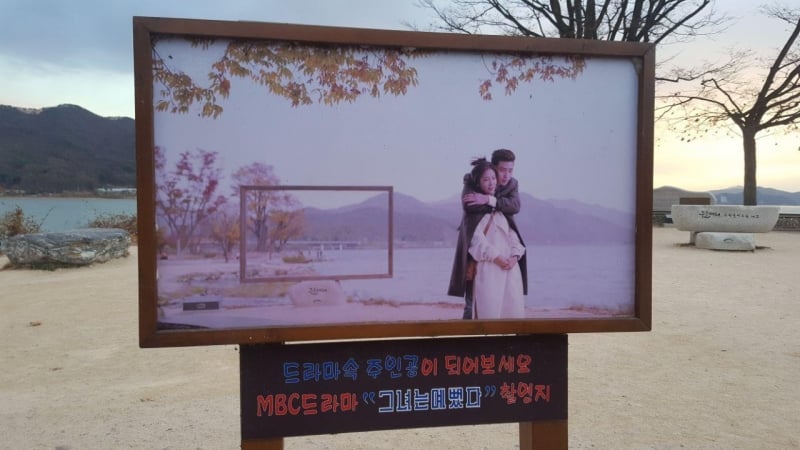 Known for its beautiful landscape, this is another famous spot for photography and a great place to relax your mind and body. Although I missed out on seeing the lotus flowers as they have already withered when I arrived in winter, I was treated to a picturesque view of the hills, river and sunset. Understandably, this was the filming site of the Korean Drama She Was Pretty, starring Park Seo-Joon and Hwang Jung-eum.
3. Pick fresh strawberries from a farm
Yangpyeong is well-known as a spot for strawberry picking. You can taste the freshest and juiciest strawberries here! There are several places to go strawberry-picking but the one I chose was Yangsuri Strawberry Farm. I reserved my slots online, but upon arrival, the owner told me that it was unnecessary; I could have just walked in and that would have been cheaper too. The owner could converse well in basic English and we had a nice conversation with her. She even gave us a free bottle of strawberry jam at the end of the experience! This year, visitors are able to pick strawberry at the farm between 10am to 3pm every day until 20 June.
4. Visit Yongmunsa Temple
Yongmunsa Temple was built during the Silla Kingdom and subsequently reconstructed during the reign of King Sejong. This is also the location of the Yongmunsa Ginkgo Tree, the oldest ginkgo tree in South Korea. This temple makes for a great stroll and looks beautiful all year round. For those interested in the Buddhist culture, they also offer temple stays.  
5. Get some exercise on Yangpyeong Rail Bike
Yangpyeong Rail Bike is located at Yongmun Station, a few stops after Yangsu Station. Rail biking is definitely a must-try when you're in Korea! While the one at Yangpyeong offers decent views, I personally feel that there are better ones out there.
6. Feast on a traditional Korean full course meal…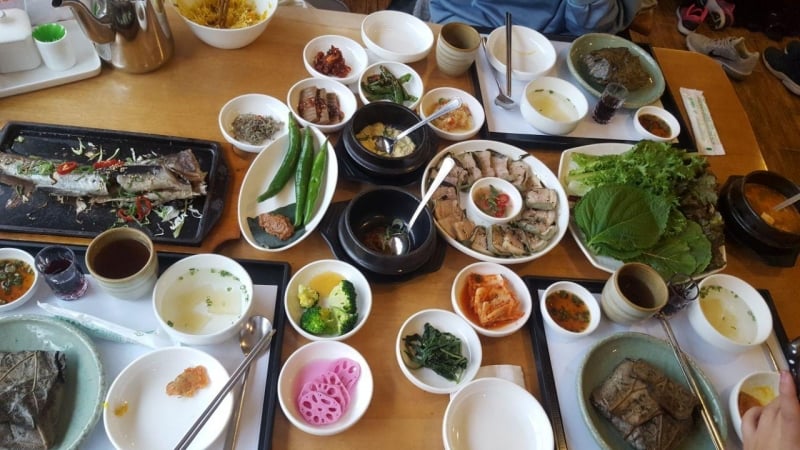 Just a stone throw away from Yangsu station is a famous restaurant known as "연밭". As Yangpyeong is famous for anything lotus, this restaurant serves lotus-related dishes. We ordered both the pollack and pork versions, which cost 16,000 and 15,000 won respectively. We were also served lotus leaf glutinous rice and a variety of side dishes. Do make sure to come on an empty stomach as they serve up quite a big portion!
7. …Or try a variety of lotus snacks and desserts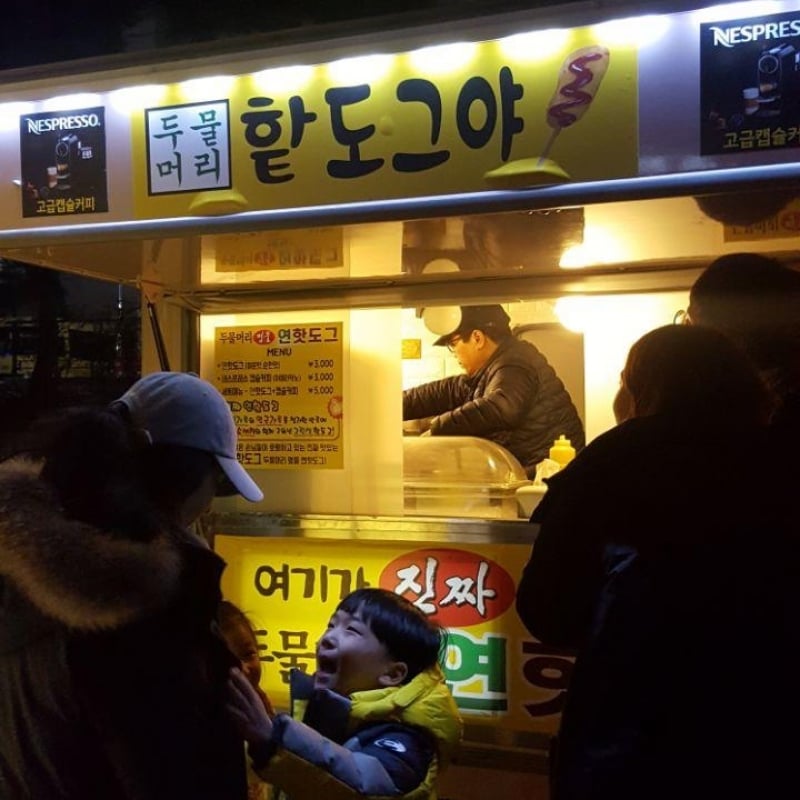 From lotus-flavoured corn dog and ice cream to lotus latte, there is a wide variety of snacks that you can try. These stores are easily found around the Dumulmeori and Semiwon area so do keep a lookout for it!
How to get there
From Seoul, follow the Jungang Line (Jade blue line) and alight at Yangsu Station.