Prague is a fairytale city, its ancient streets and buildings oozing character from every pore. As you wander the cobbles of the old town or walk down grand boulevards you can almost imagine a princess rattling by in her pumpkin coach or magical cobblers working all night to make special items with the help of the elves.
Also read: Top 5 Magical Cities in Europe: How Many Have You Visited?
One minute you will be in an ultra-modern city and the next you can feel as though you have passed back in time to the Belle Epoch or Medieval times. Prague has the magical ability to become whatever you want it to be. It effortlessly absorbs all visitors into its enchanted web of wonder.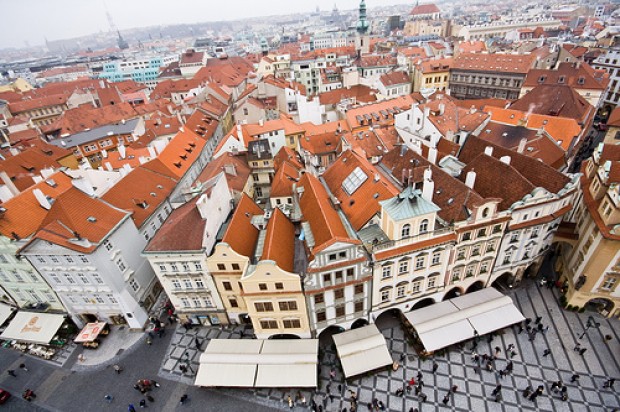 Image Credit: Ricarrdo Romano
Prague is the popular capital of the modern Czech Republic and the ancient capital of Bohemia. It straddles the beautiful Vltava River and has been the political, cultural and economic centre of central Europe as its fortunes have waxed and waned over its 1,100 year existence. The city is home to approximately 1.24 million people, while around 2 million people live in the greater urban area. The city plays host to many people each year and it is the fifth most visited European city. However in spite of the occasional crowds, it is still easy to feel while staying in this great city that you are one of the first to discover its myriad charms.
The extensive historic core of Prague is the well spring of its wonder and magic. The old town of Prague is listed by UNESCO as a world heritage site and has a huge number of historic and cultural attractions crammed into an easily walk-able area. Fortunately many historical buildings and structures have survived the tumultuous 20th Century intact. Amongst the many key landmarks in the city you will find Prague Castle, the Old Town Square, Prague Astronomical Clock, Charles Bridge, the Jewish Quarter, and more than ten major museums. It is easy to see why the city is so popular with those who have an interest in discovering more about Europe's rich and fascinating past.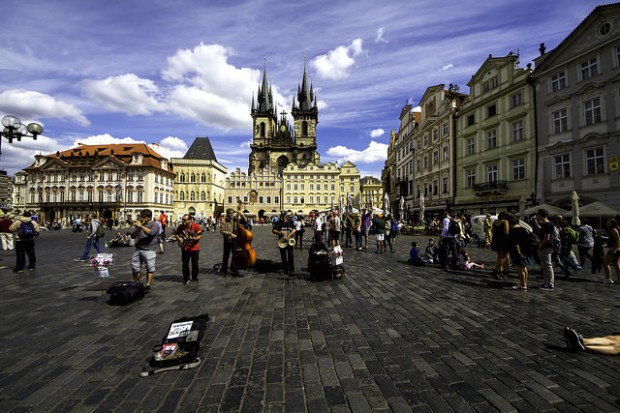 Image Credit: Nitin Vyas
Prague is fantastic for families. As you stroll around the old town you will find plenty to entertain children of all ages. Watch the changing of the guard at Prague Castle, take a river cruise on the Vltava River, ride the funicular railway up to Petrin Observation Tower or climb one of the many towers in the city for some great views. There are plenty of tours including bike rides around the city and ghost walking tours at night that some older children might enjoy. There are plenty of playgrounds around the city for the younger kids and the Prague Zoo and of course they will always enjoy popping into a quaint cafe for an ice cream or a piece of cake.
Those looking for romance will also find it in abundance in this graceful city. Stroll hand in hand through the lovely alleyways, dine by candlelight in a romantic restaurant, or take an evening river cruise in the sunset. During the day, enjoy a tour through the city and its environs in a classic chauffeur driven car.  On May Day, the most romantic day in the Czech calendar, climb Petrin Hill and lay flowers and kiss under the statue of Karel Hyneck Macha, the country's best loved poet.
Also read: Top 6 Things To Do In Prague, Czech Republic
Those who have already done their wooing and are getting married often come here to let loose before the big day and the nightlife is second to none for those who are looking to let their hair down. Alcohol is affordable and free-flowing and the atmosphere can get wild in certain areas. Prague is a great place for a boozy weekend – but be sure to make time for other activities too or you may not be able to fully appreciate the magic and mystery of this amazing city.
If you are looking for something more exciting and active from your holiday then you can see the city on a high speed running tour, by bike, e-bike, segway or even take to the skies near the city in a hot air balloon or small plane. You can play on the river in kayaks, paddle boats, Pltka boards or even try zorbing. Those in search of fun can find it here in abundance, be that at a shooting range, paintballing or on a go-karting track. Prague can deliver a whole range of wacky and fun activities as well as its more refined and genteel attractions.
With such a wide range of attractions that appeal to so many different people, it is easy to see how Prague lives up to its title as the most magical destination in the world.