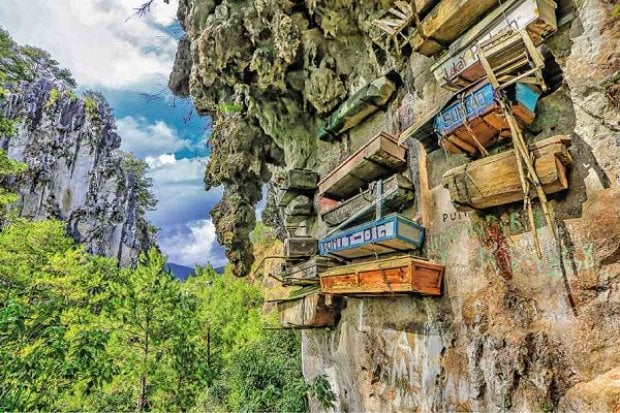 Image credits: tropicalvacationspotsblog.com
Suspended from the limestone cliffs using strong ropes and wires, the Sagada hanging coffins give every visitor a piece of the rich culture of the Igorots, inhabitants of the mountain provinces of Luzon in the Philippines. This eerie yet astounding attraction can only be reached through a long trek to the Lumiang Burial Cave in Sagada, Mountain Province.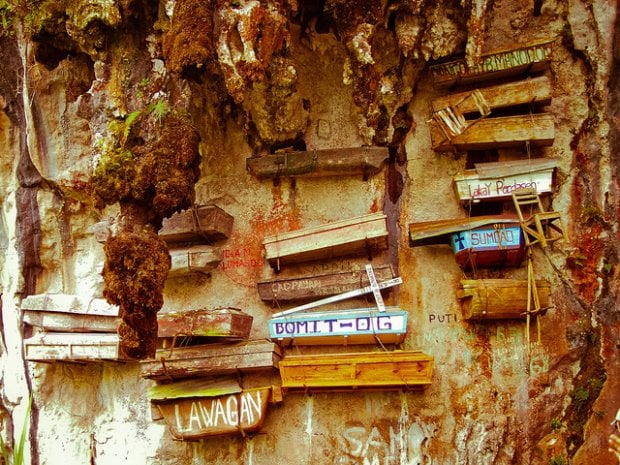 Image credits: forgottendiary
The position of the coffins showed how much loved ones cared for the departed – the higher the coffin, the more valued the person was. The Sagada hanging coffins are not for everyone. This ancient burial tradition was only given to those who died of natural death. Those who died of other causes were believed to bring bad luck if enclosed in the coffins.
The Sagada hanging coffins may not be your ideal resting place, but for the Igorots, this is a sacred site that brings loved ones closer to the paradise of a higher being.
17.084322, 120.899434,Sagada, Cordillera Administrative Region, Philippines
Head down to the Philippines to see the Sagada hanging coffins before they're gone.