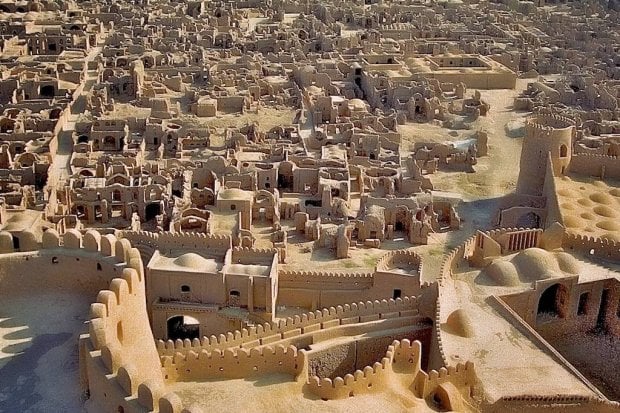 Built completely of mud bricks, the ancient city of Bam in south-eastern Iran takes you back to the remarkable life of the Persians thousands of years ago. This fortified city lies on the outskirts of the vast Dasht-i-L.t desert, 350 kilometres west of the modern day Pakistan and 450 kilometres north of the Persian Gulf.
Dating back to early Sassanian times, Bam prospered while maintaining its glory as a commercial and trading centre on the famous Silk Road. Due to Afghan invasions and other enemy attacks, Bam slowly declined and later abandoned by its inhabitants.
Intensive restoration work began in early 1950's but the mud city was devastated by a 6.6 magnitude earthquake in 2003 which killed more than 26,000 people and almost destroyed everything. Despite the great ordeal, Bam city still remains Iran's most treasured historical site. To help restore and preserve its remains, UNESCO inscribed "Bam and its Cultural Landscape" on the list of World Heritage in Danger in 2004.
Would you visit the ancient city before it is entirely gone? Make your travel happen with TripZilla Travel Packages to the Middle East.