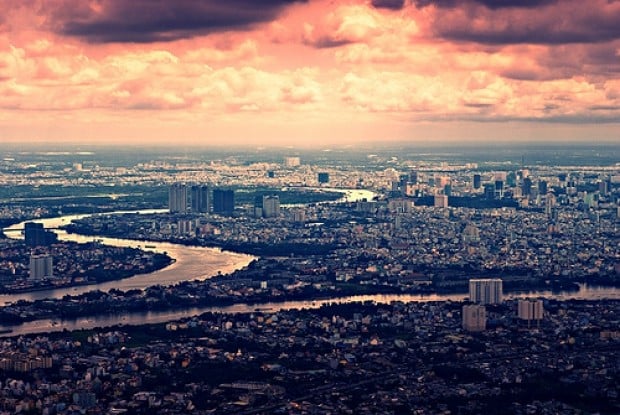 Image Credits: Peter Nguyen

That's right, Ho Chi Minh (HCM) or the Vietnamese people would rather call it by the old town name, Saigon. Located in the South and once divided by war, Ho Chi Minh is now a bustling city. It was named after the President, Ho Chi Minh.

Image Credits: Esin Üstün
Ho Chi Minh is the prefect getaway for a short weekend trip lasting 3 days / 2 nights. Add one more day to this itenary should you wish to take this opportunity to visit the Mekong River (a 2 hrs drive from HCM) or neighbouring countries such as Cambodia (Phnom Penh) which is a 5 hours drive from HCM.
Also read: 5 Things to do in Ho Chi Minh Without Breaking the Bank
Day 1
Singapore being one of the major transit hubs within ASEAN is only a short flight time of 1 hour 45 minutes from HCM. Many major airlines fly from Singapore to HCM and that includes Singapore Airlines, TigerAir, Jetstar Pacific and VietJet Air. With seats only at a promotional price of SGD50 for a return trip, VietJet certainly caught my attention.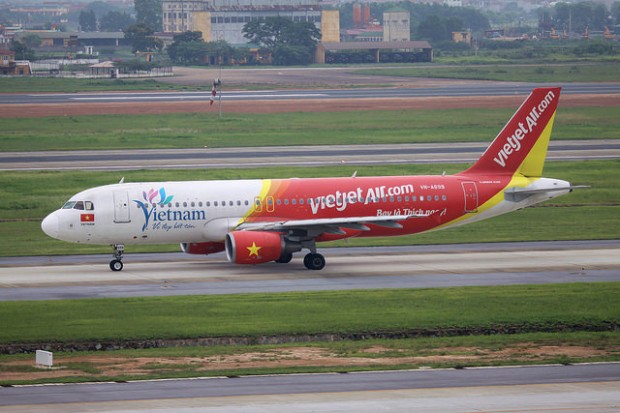 Image Credits: joolsgriff
By the way, the flight was full for both sector until the extent that my 2 other travel buddies were seated away from each other. HCM is 1 hour behind Singapore time and we arrive there at 2:00 PM (Vietnam time).
Getting from airport to hotel
Most tourists would stay in District 1, which is 6 km away from HCM airport. The recommended way of getting to the hotel is via taxi.
In HCM, 2 taxi companies are deemed to be reliable. These taxis travel strictly by metre and they do not take the long way. Although some drivers might use the metre as well, they are likely to take the long route before arriving at your destination, thus incurring more charges. The recommended taxis in HCM are either Mailinh Taxi (green colour) or Vinasun Taxi (white colour). See picture below.
Mailinh Taxi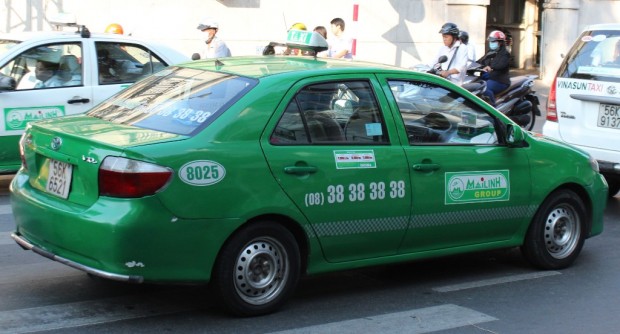 Vinasun Taxi
The taxi charges for Vinasun Taxi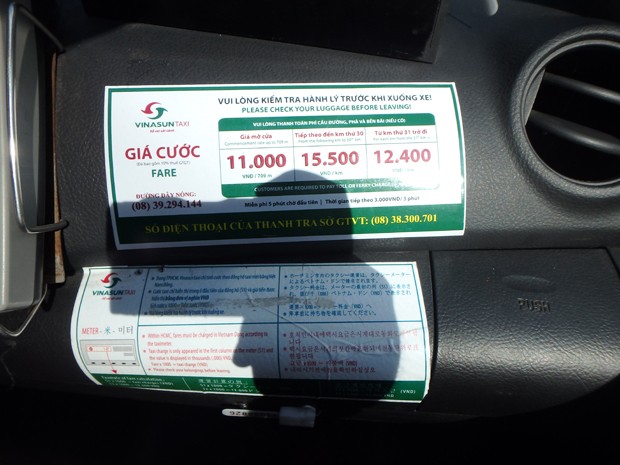 The trip from airport to your hotel located at District 1 costs around 200,000 – 250,000 dong. Anything more than that and you know that you have been conned. We checked into our SGD53 per night VIP room at Hoang Dung Hotel. Our VIP room comes with a balcony and splendid room setting.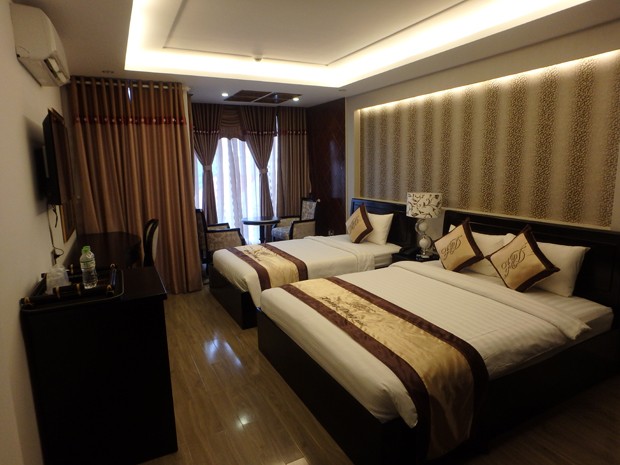 HCM is divided into different districts for easy navigation. Below, you can find a quick guideline of what one can expect to see in the different districts.
District 1: It is the recommended district to find accommodation for budget conscious travellers and this district is popular among tourists. Many tour agencies offering tour packages to various destinations such as the Cu Chi Tunnel and the Ben Thanh Market are found here.
District 2: District 2 has a budding nightlife scene and the entire district is being developed to target foreigners.
District 3: Quieter and where more locals can be found. Fine dining restaurants are beginning to flourish. District 3 is also where you can see many foreign embassies and French colonial buildings.
District 4: Avoid District 4 if you can as gangsters hang out around this area.
District 5: District 5 is home to Ho Chi Minh's Chinatown area where streets are often crowded.
District 7: The locals call District 7 "Korean Town". Unless you are Korean and want to eat Korean food, you can give this district a miss.
After checking into the hotel, we headed straight out to Ben Thanh Market (10 minutes walk away), which is a famous tourist market. You can get fresh fruits, tourist souvenirs, booking of tour packages and more shopping here!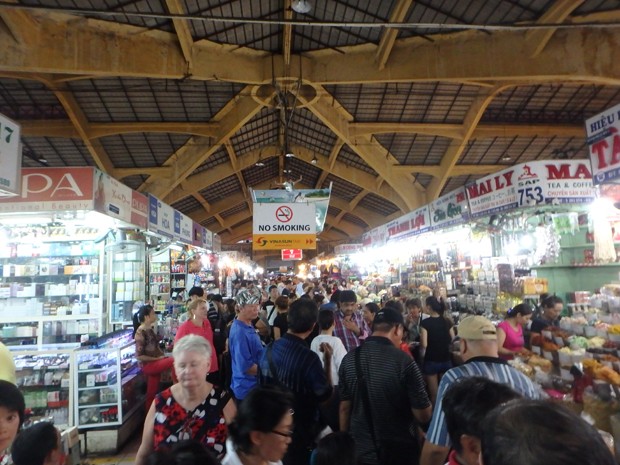 Do not take the tours offered by the hotel as they tend to overcharge. Instead, head down to near Ben Thant Market where there are many tourist information centers. An example of such a tourist information center can be seen below.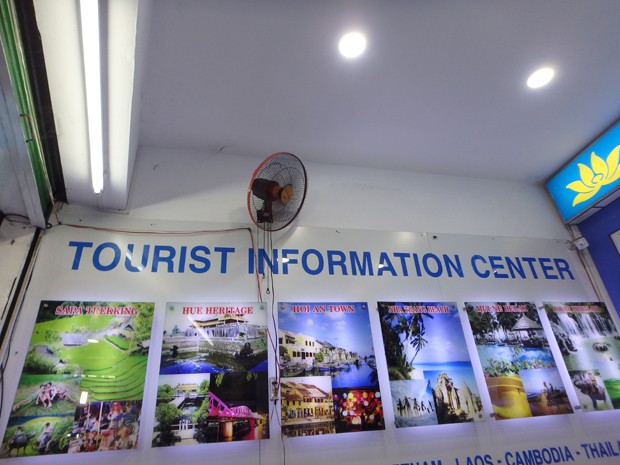 The half day Cu Chi Tunnel tour we registered costs us 320,000 Dong per person (inclusive of the admission fee) as compared to the hotel tour which would've set us back by a cool 750,000 Dong. As such, you can see the savings by booking at the tourist information centers. Should you be looking for a money changer, you will be disappointed to find no "Money Changers". However, do not fear. If you really need to change your money, you can change it at the hotel reception or these tourist centres.
You can book the local tour packages at the tourist information centers and change money with them at the same time to enjoy a better exchange rate. However, as it is their own personal money, you might not be able to get the amount of money you desire.
The night was spent exploring the wonders and sights of this city, which never seems to sleep.

Image Credits: Gareth Williams

Image Credits: Guo Qi

Day 2
Everyone heard of the infamous Vietnam War with the Americans and certainly HCM is part of it. I am not a history lover but one should visit this city to learn more about the devastating effects of the war till this day. And what more way than to visit Cu Chi Tunnel. You will be amazed by the intelligence and the fighting spirit that Vietnamese possess to gain freedom and independence.
We took the tour which picked us up from our hotel lobby at 8:30 AM and will finished our tour at around 3:00 PM, leaving us at the Ben Thanh Market. In HCM, the tours usually depart in small vans such as the one below. Maximum number of travellers they can pick up is 13 adults.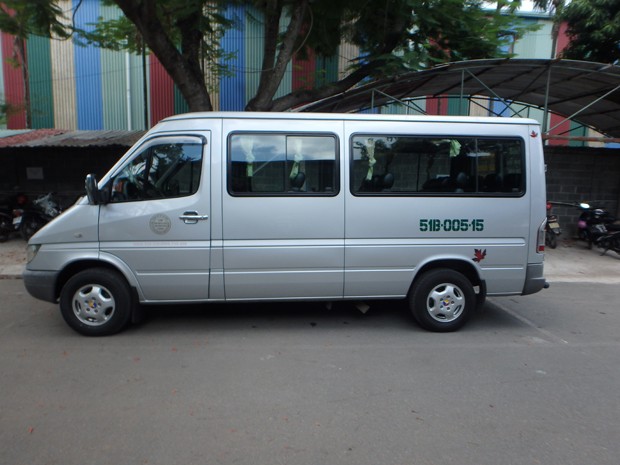 The Cu Chi tunnel is 70 km away from HCM and it takes around 1.5 hours to get there. We were given each a wet towel (useful to wipe your hands after exploring the tunnel) and a bottle of water during the tour.
Upon entering, one will first watch the documentary films together with a model showing the different basement levels that were built. Some basic information is that the tunnel is more than 200 km long!
You will also get to explore the tunnel passage. There is no need to bring a torch light along as it is brightly lit. With 5 exits, you can decide  how long you want to explore the tunnels.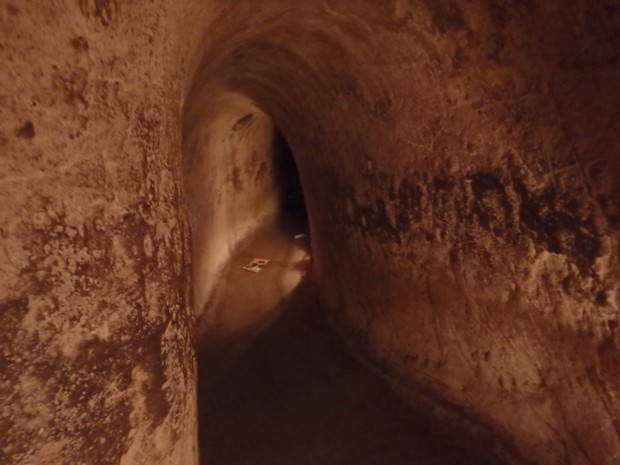 The iconic picture that one has to take at Cu Chi tunnel and our guide showing us the traps that were used during the war.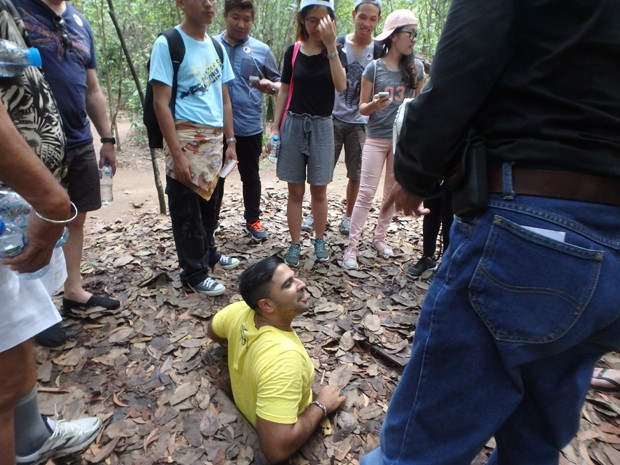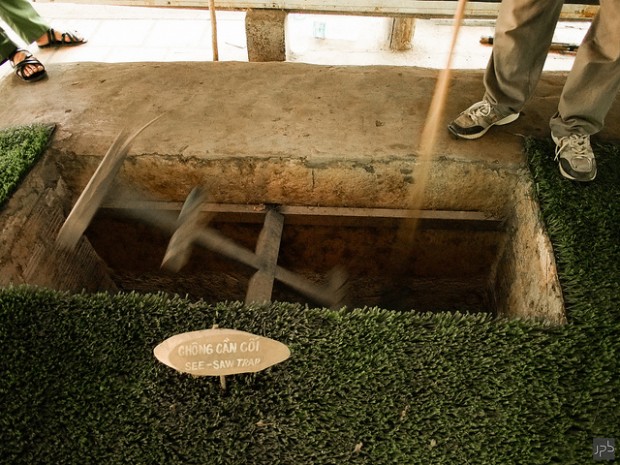 Image Credits: jeyp.
You can get to try on some shooting using the various guns that were on offer.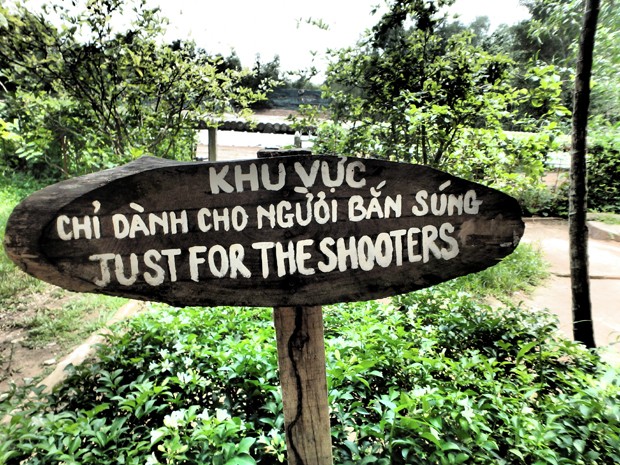 Our educational historical tour at Cu Chi tunnels took us exactly 2 hours. We left the place at 1:45 PM and arrived into HCM at 3:15 PM. It was free and easy for us from then on! Our hunt for food begins and in HCM, the very thing you need to do is to try their coffee. Do what the locals do by sipping a black cup of coffee while watching the world go by.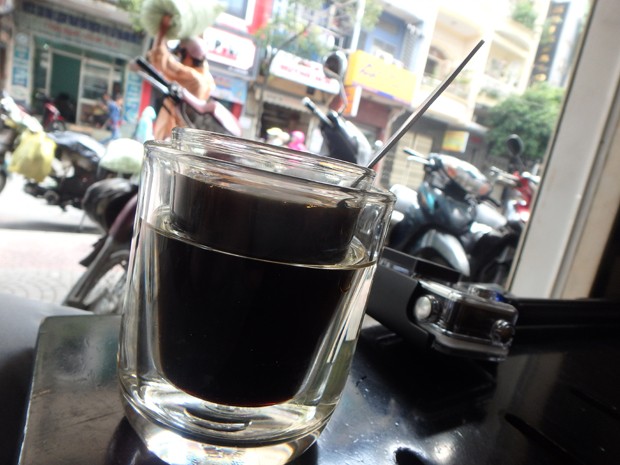 We finished off the day with a BBQ and grilled seafood dinner at Ben Thanh Market. The total damage to our wallets was less than SGD25 per person and our stomachs were so full it was hard to walk!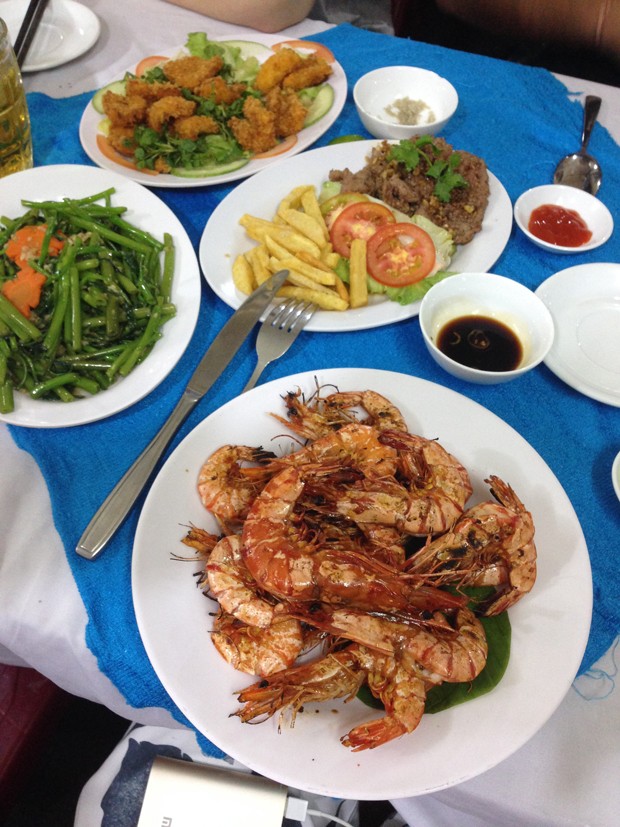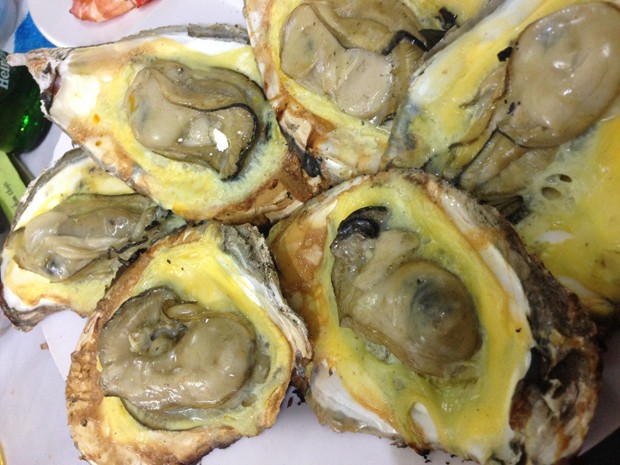 Additionally, the night market at Ben Thanh was lively with many stalls selling shirts, souvenirs, hats and bags. Remember while shopping here that you have to bargain, which will net you as much as 70% off the initial price! However, bargain only if you really want the item and not for the fun of it. When you don't get the price you want, appear uninterested and walk away. And the next moment, you'll clinch the deal!
Day 3
We woke up to a fantastic soup base (Pho Beef) breakfast at the hotel.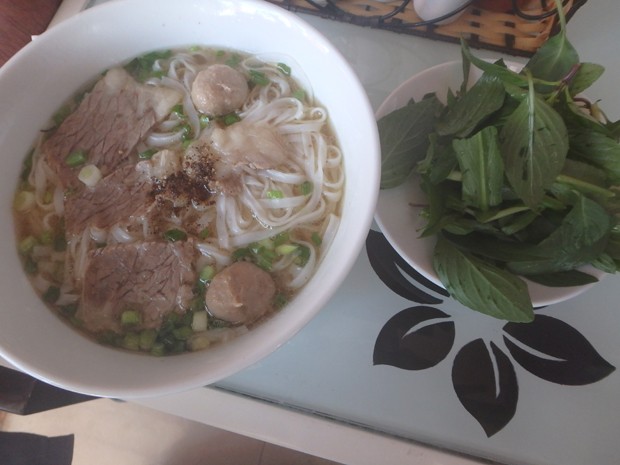 After which, we visited the war remnants museum. It is located about 25 minutes walk away from our hotel. You can also walk there from Ben Thant market, the location of the main tourist hotels. And let me tell you, this is a must visit attraction in HCM as well.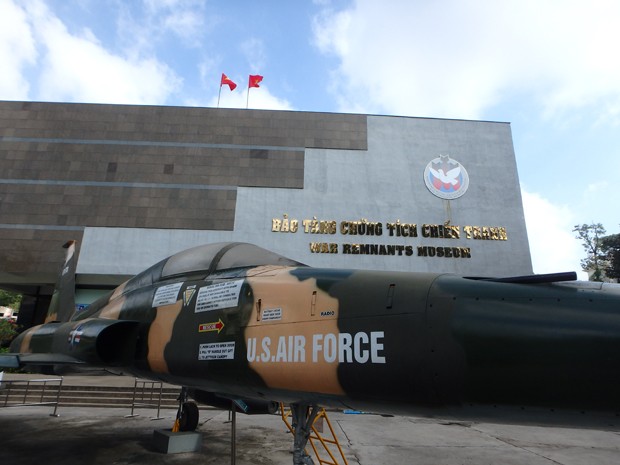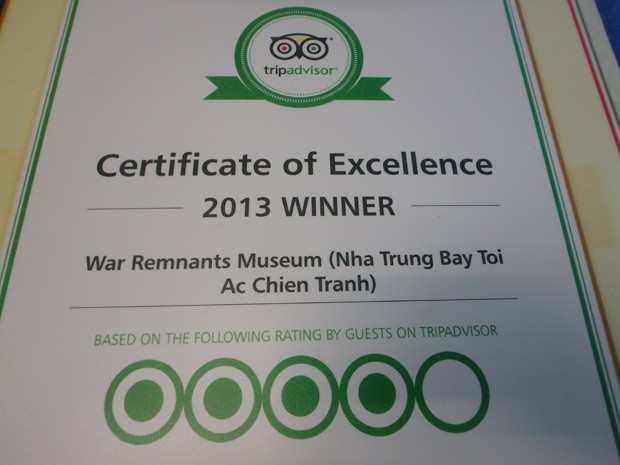 Here you will learn more about the Vietnam War and the sufferings the people endured at that time. One will be emotionally moved (and maybe even cry) upon seeing all the pictures and words at the exhibit.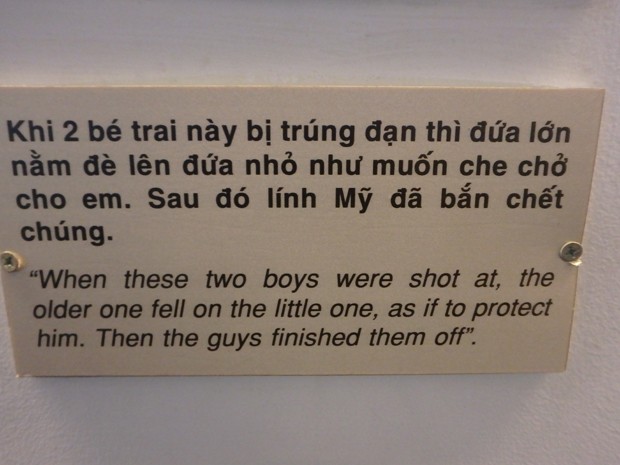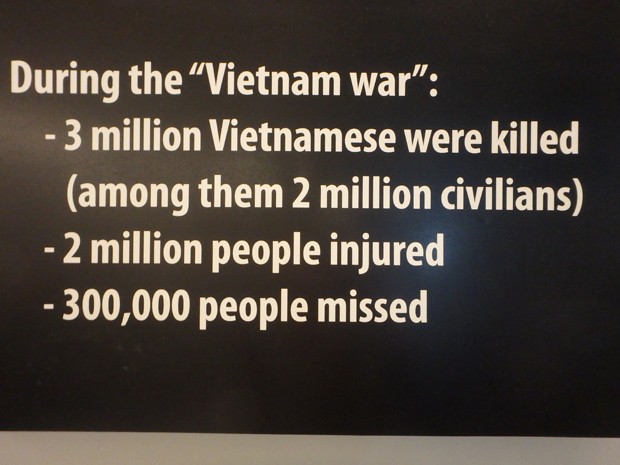 We rounded off our trip with more food, which includes Vietnamese Spring Rolls and BBQ pork noodles which tasted heavenly.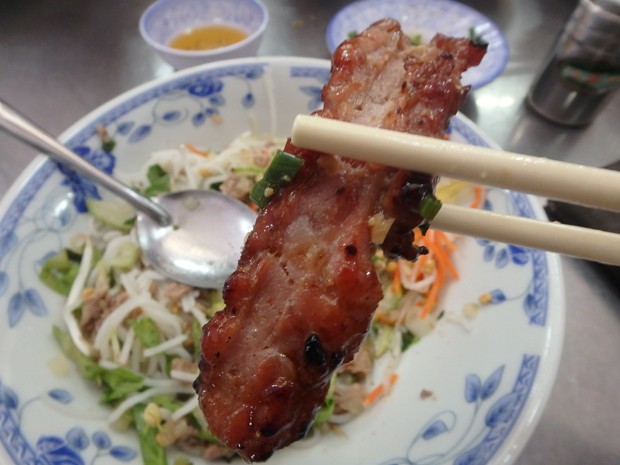 We took the later VietJet flight back to Singapore. That flight departs HCM at 2:00 PM local time. (Remember, HCM is an hour behind Singapore!) We arrived back to Singapore at 5:00 PM local time via VietJet.
This was how we spent 3 days / 2 nights in Ho Chi Minh, a city just a 1 hour 45 minutes flight away from Singapore. With interesting history lessons, excellent food and great street shopping, there is something for every tourist. So why not head over today?
Also read: 5 Reasons for You to Visit Ho Chi Minh City (Saigon)
A short video summarising the whole 3 days / 2 nights trip to Ho Chi Minh.
Contributed by THEGUYTRAVEL.