As a self-proclaimed waterfall junkie, I'm always on the lookout for waterfalls to check out and take in. During a trip to Vietnam, I knew Dalat, with its beautiful waterfalls to be awed at, had to have a significant spot in my itinerary. Many travellers skip Dalat as it is somewhat out of the way, but those who bother to make the 8-hour bus ride from Ho Chi Minh City are rewarded with mountainous fresh air and gorgeous waterfalls.
Dalat is part of Vietnam's Central Highlands, and the weather is cool. The waterfalls in Dalat were not filled with tourists at all when I visited, so you can really have your own space and fill your time there admiring the majestic sights or even enjoying your own picnic. There are around twelve waterfalls in Dalat, but if you have limited time, I really recommend the following three. They can be explored if you have one and a half days.
Also read: 12 of the Most Awe-Inspiring Waterfalls Around the World
1. Pongour Waterfall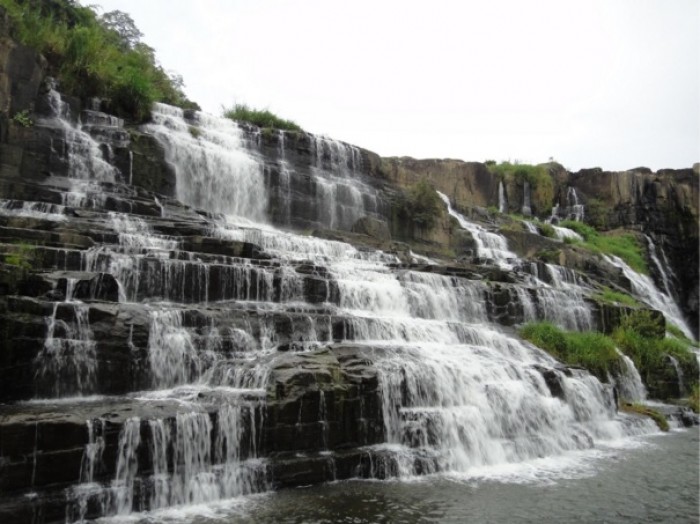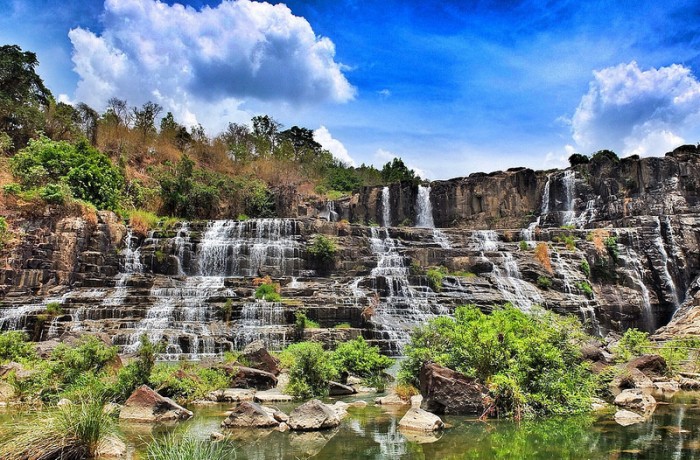 Image credit: Quang Vũ Trương
Let's start with the most impressive and easiest to get to: Pongour Waterfall. It's probably the most famous in the area, and there are wide gravel pathways and steps to make your walk to the valley more friendly.
The water cascading down rocks make for a great view, most suitable for a picnic during midday. You can climb onto the fall itself for some amazing photos, though there are signs warning you not to. It does get slippery on the rocks, so step with care.
Getting there
Pongour Waterfall is about 50km from Dalat town. To get to Pongour from Dalat, take Highway 20 past Liên Nghĩa until you see the falls signposted to the right. Take this paved rural road for 10 minutes until you reach the entrance. Entrance fee is 10,000VND.
Also read: How You Can Spend An Extraordinary Getaway in Dalat, Vietnam
2. Elephant Waterfall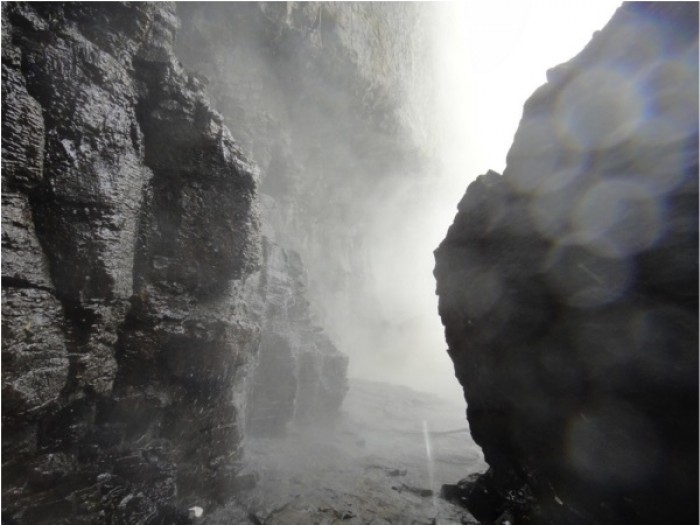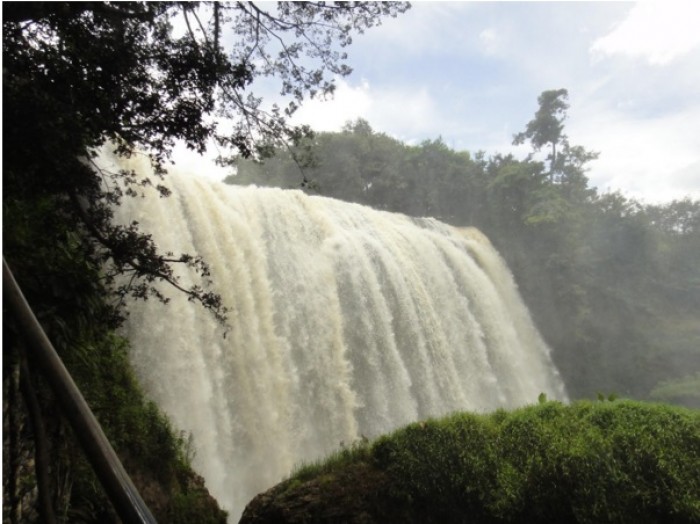 I like this waterfall the most in Dalat, because it took a somewhat adventurous hike to view waterfalls. There are two sections you can get to for Elephant Waterfall. One is the bottom of it, where you can experience the power of the water crashing at the base. Note: You will get all wet standing next to it. Next, you can continue the trek gingerly up to have the view of the drop of the waterfall, with its thick face and roaring volume revealing mother nature's power.
Be extremely careful and watch your footing, as the spray from the falls makes the rocks damp and slippery.
Getting there
Elephant Waterfall is about 30km southwest of Dalat. Take Hoàng Văn Thụ Street west from the city centre and turn left at the signpost for Tà Nung village. At Nam Ban village (a few kilometres beyond Tà Nung) there's a sign on the right to the falls, just before crossing a bridge over a river. The journey takes about an hour one way. Admission is free.
3. Tiger Waterfall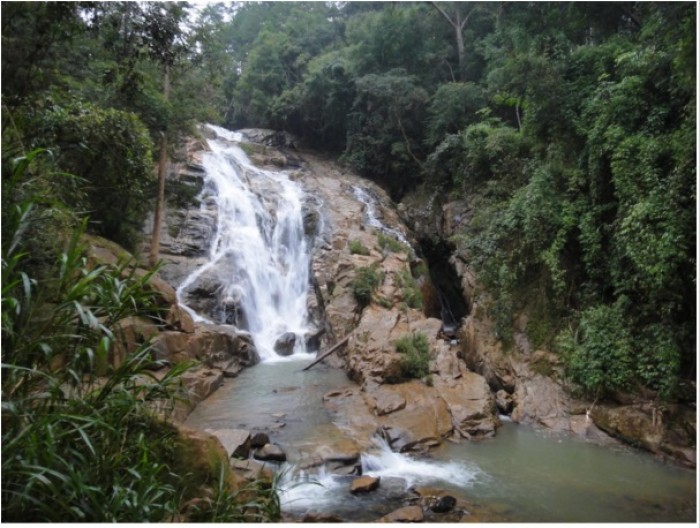 This is the closest waterfall to Dalat among the three, but when you get there, you will feel like you're in a very remote area. There's a very rocky and windy path to drive or ride down to, but once you arrive at the entrance, it's only a 10 minute walk to view the waterfall.
The cascade of white water is much gentler here and therefore offers a very peaceful respite.
Also read: 12 Experiences Every Traveller Should Have in Vietnam
Getting there
Tiger Waterfall is around 15km from Dalat. To reach the falls take Highway 20 east of Dalat towards Trại Mát. Take a left after about 10km (not signposted) and follow the lane into the pine forests until it comes to an end at Tiger falls. Admission is 10,000VND.
Transportation
You can hire your own motorcycle or go with one of the motorcycle taxi companies like Easy Rider. Either way, you get to enjoy a spectacular view enroute to these waterfalls. If you decide to go on your own, do ask someone at your accommodation to write down the names of these waterfalls for you in Vietnamese, and know the general directions in advance.
What I did was to search for it on Google Maps first when I had internet connection and make sure the map is loaded from the start of your journey till the end. Then when I'm on the way, even without internet connection, Google Maps is still able to track where I am and I just follow the blue line on the map to ensure I'm on track.  Checking out Tiger Waterfalls was a last-minute decision for me. Since I didn't have it mapped, it took quite a bit of stopping and gesticulating with locals before I managed to find that waterfall.
Part of the fun in Dalat is finding a little-known and deserted waterfall, so go forth and explore, my friends!