*does not include flights
Endless azure waters and cotton-candy summer sunsets are just some of the reasons Fiji has become the destination du jour. Fiji's 333 islands have inspired intense wanderlust in those looking to immerse themselves in the unique beauty and culture of this exotic destination. Yet, many still believe that a trip to Fiji is best left to honeymooners and the well-heeled.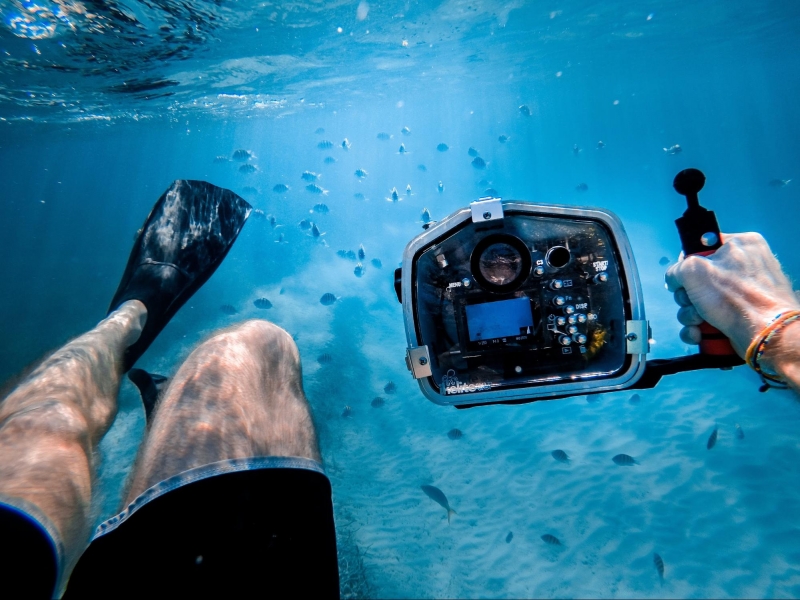 While a trip to a luxury island resort may be out of reach for some, there are a number of wallet-friendly experiences to be had on Vitu Levu – Fiji's main island.
Suva – the nation's epicentre of trade and culture – and the country's tourism capital, Nadi, are both located on Vitu Levu. Both towns offer travellers the opportunity to truly discover the heart and soul of Fiji.
So read on for an insider's look into how to explore Fiji without breaking the bank.
Things to do
Nadi
Ride horses along Natadola Beach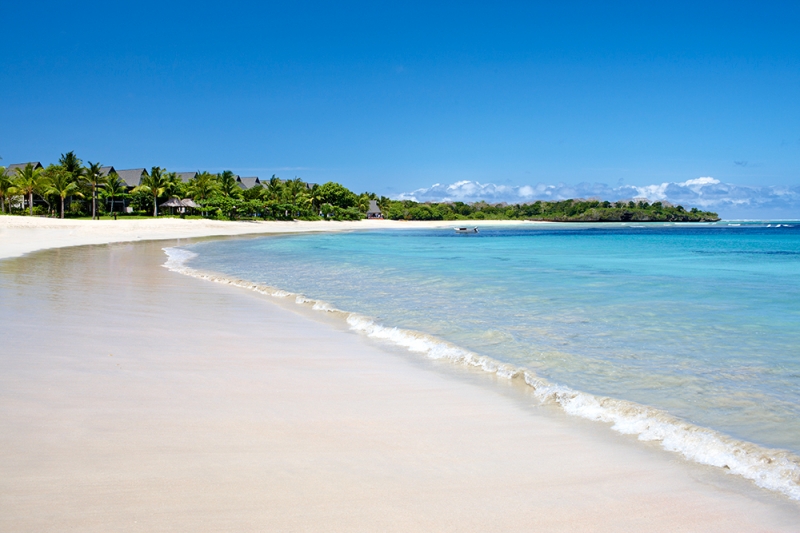 With an endless expanse of sugar white sand and glimmering blue waters that invite visitors to uncover their hidden secrets, Natadola Beach is one of the most visited spots on Vitu Levu. In addition to the usual range of water activities, Natadola Beach is the perfect place to indulge in your romantic fantasies of horse-riding along the beach with your loved one. With each 30-minute ride costing a mere SGD20 – Fiji is truly the place where happiness finds you.
Re-energise yourself at Sabeto Hot Springs and Mud Pool
Vacations are the time to rejuvenate, and one of the best ways to do so is through an invigorating spa. Luckily, the naturally-occurring Sabeto Hot Springs and Mud Pool offer travellers the chance to do just that at only SGD25, a fraction of the usual cost! Located half an hour outside of Nadi, the mud pools are nestled amongst lush greenery and have proven to be both incredibly fun for families and therapeutic for the solo traveller. So grab your swimsuit and make your way to Sabeto for a chance to get down and dirty in Fiji.
#GoLocal at NASA Bar
What better way to learn about a country and its people than to hang out where the locals do? So make like a Fijian and head to one of the most popular watering holes – NASA Bar. Frequented by both locals and travellers, NASA Bar not only boasts a festive atmosphere, but it also has some of the cheapest beers in Nadi. Go local and enjoy Fiji's very own Fiji Gold for under SGD3 and you'll be partying like a Fijian in no time!
Suva
Connect with nature at Colo-I-Suva Forest Park
Open from Thursdays through Sundays, Colo-I-Suva National Park is the perfect place for visitors to get a taste of Fiji's natural landscapes. Colo-I-Suva Forest fringes the western suburbs of Suva and is home to some of Fiji's most beautiful indigenous flora and wildlife. In addition to hiking your way through the sun-dappled forest, you can also let loose and enjoy the numerous waterfalls and water swings found in the park – all for a measly entrance fee of SGD4. Don't be surprised to see a number of Fijians joining you on your adventures, after all Colo-I-Suva is considered one of Fiji's best kept secrets.
Bargain hunt at Suva Flea Market
Any traveller worth their salt knows that local markets are the best place to buy one-of-a-kind souvenirs for friends and family back home – and Fiji is no different. Located along Rodwell Road, the Suva Flea Market is the perfect place to stock up on authentic Fijian wooden artefacts, woven handicrafts and masi prints that are sure to inspire travel-envy. Popular amongst locals, the flea market is also a great place to learn about Fijian culture and community.
Watch a local rugby match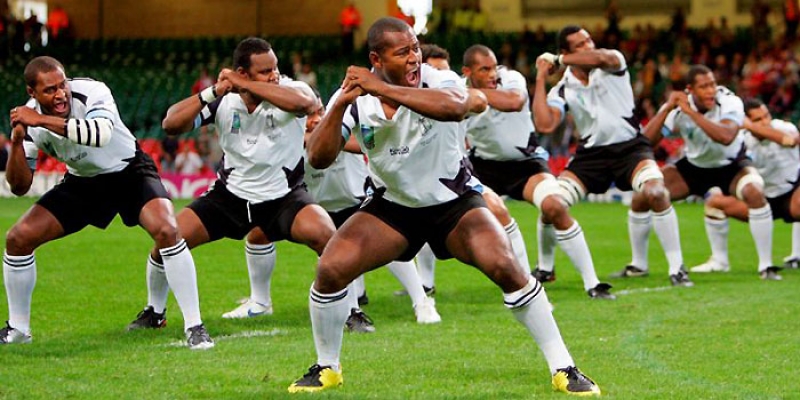 Rugby 7s is not just Fiji's national sport – it's their way of life. The nation-wide celebrations after the national team's historic win at the 2016 Olympics is a testament to the place that this sport holds in the hearts of Fijians. So what better way to experience the Fijian spirit than by watching a local rugby game? There are a number of games lined up throughout the year, with the week-long Island Zone Championship in Suva in August being the perfect way to get acquainted with the sport.
Where to stay
Nadi
Wailoaloa Beach Resort
Located less than 10 minutes' drive from both Nadi Airport and Nadi Town, the Wailoaloa Beach Resort is conveniently located near a number of great eateries, night spots and the picturesque Wailoaloa Beach. With deluxe rooms that can accommodate up to three people going for just SGD50 a night, Wailoaloa Beach is a great option for couples or a small group of friends.
Suva
Bamboo Travellers
Offering a number of different accommodations, ranging from ocean view rooms to backpacker dorms, Bamboo Travellers is found against the backdrop of the Sleeping Giant Mountain Range and overlooks the majestic Mamanuca Islands. For thrifty travellers, the comfortable shared dorm room with free wi-fi costs only SGD37 a night!
Colo-I-Suva Rainforest Eco Resort
If the idea of connecting with nature resonates with you, then the Colo-I-Suva Eco Resort is the place to be. Perched at the edge of the Colo-I-Suva Forest Park, visitors to this resort will find nature at their doorstep. And with budget rooms going from SGD50-80 a night, this resort's lush ambience is definitely worth a second look.
Capricorn Apartment Hotel
Only a brisk two minute walk from Suva Town, the Capricorn Apartment Hotel has a variety of apartments which include suites and studio apartments, which are ideal for solo travellers or larger groups. Each room comes with a fully functional kitchenette, making it the ideal spot for visitors who want to try their hand at cooking Fijian cuisine. Room prices start from SGD68 a night and can go up to SGD 150 a night, depending on the room type and number of guests.
What to eat
In addition to stunning landscapes, Fiji offers a scintillating blend of cuisines that captures the nation's diverse cultural influences. A key part of Fijian food is Lovo – a traditional cooking method which where food items like cassava, taro, sweet potatoes and fish are slow-cooked underground for 3-5 hours. The earthen cooking method means that everything is tender and juicy, and touched with a smoky flavor that is a hallmark of Lovo. What's even better is that most resorts and accommodations offer their guests a chance to experience the Lovo during their stay!
However if you're ever in the mood to stray outside your accommodations in search of good food, then be sure to try Nadina Authentic Fijian Restaurant in Port Denarau – not only will you get a chance to sample the best of Fijian cuisine, you'll also be treated to explanations about the dishes and their origins by their friendly staff.
And if you're ever in Suva, be sure to check out Hot Bread Kitchen – home to the freshest baked goods in the city! Locals recommend heading there early in the morning for a great start to your morning with their delicious cream buns.
Getting around
Planes, trains and automobiles – these are just a few of the ways you can explore Fiji's numerous islands. Ninety per cent of roads are located in Fiji' main islands – Vitu and Vanua Levu – so there is a good network of buses and taxi's that are affordable to help you navigate both islands.
When island hopping, you can opt for public ferries from Port Denarau or even charter a private speedboat from Sea Fiji if you're travelling with a larger group.
Lastly, Fiji Link, the domestic service operated by Fiji Airways, offers travellers the quickest link between islands, in addition to breath-taking views of Fiji's mesmerizing blue waters.
Getting there
Since the launch of its flights from Singapore to Nadi, Fiji Airways offers Singaporean travellers the quickest and most direct route to Fiji twice a week. Starting 5 April 2018, there will be an addition of a third weekly direct flight service during the months of Fiji's peak season including April, May, July, August, and December.
Find out more here!
---
Information provided by BBSPR on behalf of Fiji Airways