With over 330 islands, the tropical paradise of Fiji is brimming with natural beauty and steeped in culture. Popular destinations include the country's main city, Nadi, the remote Taveuni garden island, as well as the breathtaking Mamanuca Islands which recently hosted back-to-back seasons of the CBS reality competition, Survivor.
To most people, Fiji and the South Pacific may seem like a far-flung destination that's generally out of our reach. However, that misconception is entirely unfounded! Indeed, a flight from Singapore to Fiji only takes a little over 10 hours. Say what? And yes, it's a direct flight!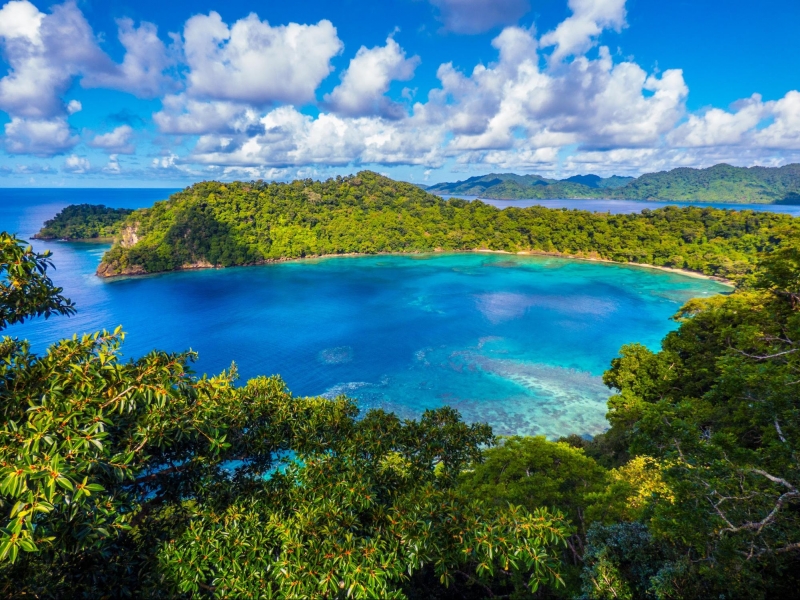 Besides, why not let your Fijian adventure start the minute you step onboard? Fly to Fiji from just S$649 with Fiji Airways and begin experiencing the warmth and rich culture of the country.
Despite all it has to offer, Fiji remains a relatively unknown holiday destination to most Singaporeans. So why should you make this heavenly oasis the first pick for your next vacation?
Because of its…
1. Unspoilt stretches of beach that go on forever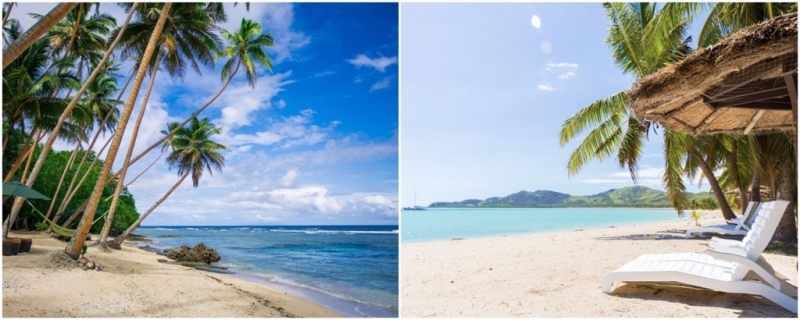 Perhaps the biggest and most well-known draw of the country is its stunning white sand coast – pristine, unspoilt, and a perfect change of landscape from our familiar city skyscrapers. The Fijian shores are not your average run-of-the-mill beaches; due to the island's tropical climate, they're simply stunning all year round. Between the warm sea breeze and refreshing showers, that means there's no "bad season" to visit Fiji for a picture-perfect island beach experience.
2. Oceans that are perfect to explore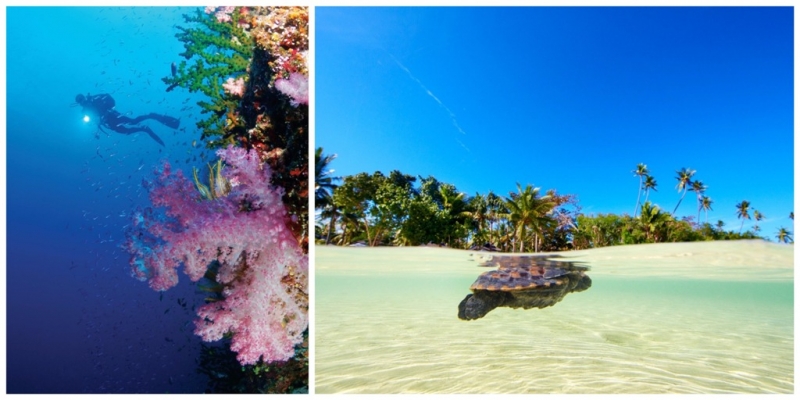 Not only are the beaches a phenomenal sight, but underwater Fiji is no exception! As the Soft Coral Capital of the world, the crystal clear waters teem with colourful aqua marine life. They're also home to dozens of radiant coral reefs like the Great Astrolabe Reef, which is one of the largest of its kind in the whole world. As such, scuba diving and snorkelling are raved ways for tourists to discover more than 1,000 species of fish and sponges in the diverse wildlife hidden within the South Pacific Ocean. Popular dive sites include the Coral Coast and Somosomo Strait between Taveuni Island and Vanua Levu.
Other sought after activities include the island's wide array of watersports. From jetboating between shores to surfing massive tidal waves, take your pick from these exciting extreme sports for a whale of a time in the gorgeous turquoise sea. Your time in Fiji will be nothing short of spectacular – and adventure starts from just S$649 return!
3. Incredibly friendly locals
Doesn't the picture say it all? The island's locals are known to be some of the most hospitable hosts in the world. When you visit the local villages, you can expect to be welcomed with open arms and treated to the customary kava (or yaqona) drink, a delicacy made from pulverised roots. If you're worried about the language barrier, fret not! English is the main language spoken in Fiji, although their official languages also include Fijian and Hindi.
4. Intriguing culture like no other
Fiji's culture is not something to simply overlook. Although the indigenous natives were the minority demographic in the 1970s, they have since grown to account for more than half of the current population. The next major ethnic group in the country are the Indo-Fijians, who have partial Indian descent. This means that both Methodism and Hinduism are widely-practised religions in Fiji.
Delving into the country's history, you'll find intriguing markers from its past where humans were once brutally consumed on the isles as part of a ritual worship to the Fijian gods. Thankfully, the cannibalism practice was discontinued by the 1870s.
On a lighter note, the traditional Meke showcase features spirited Mantana performers dancing to Vakatara orchestral music. The vibrant spectacle is an absolute feast for the eyes! Between the poised fan dance by the women and warrior-like chants of the men, the Meke traditional song and dance would give you a peek into the arts and culture celebrated by Fijians throughout history.
5. Sumptuous traditional feasts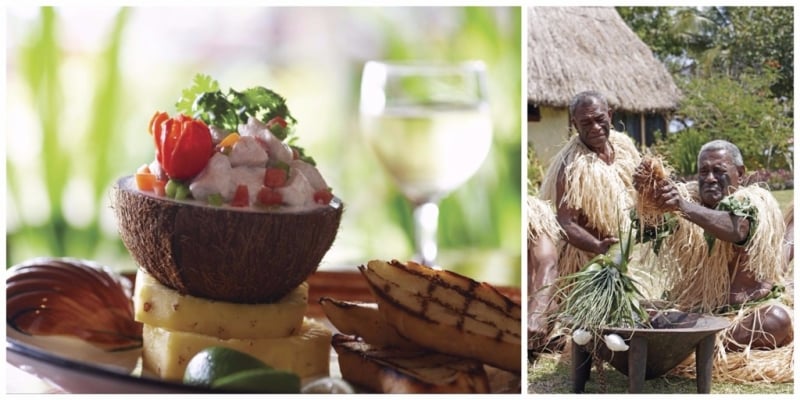 Besides the tongue-numbing Kava welcome drink, Fiji also boasts amazing mouth-watering delicacies. Dine on the freshest seafood and juiciest tropical fruits all expertly prepared using unique local methods. In particular, the Lovo is an amazing feast where food is barbecued in a pit in the earth, a traditional practice that makes the meat and vegetables extra smoked and sweet. Be sure to try this uniquely Fijian experience, especially with flights going from just S$649 with Fiji Airways! And yes, this is a full service airline – meaning food and baggage ALL-IN!
6. Unique adventure activities
For the adrenaline junkies, Fiji has lots to offer as well! The country's first national park, the Sigatoka Sand Dunes, runs sandboarding programmes, on top of challenging nature trails, that'll allow you to discover hidden waterfalls and ancient archeological sites. On Nadi island itself, choose between zipline adventures at Momi Bay, or the Gardens of the Sleeping Giant which stretch across gigantic canyons and weave through dark caves.
And finally, because…
7. It's still a totally underrated destination!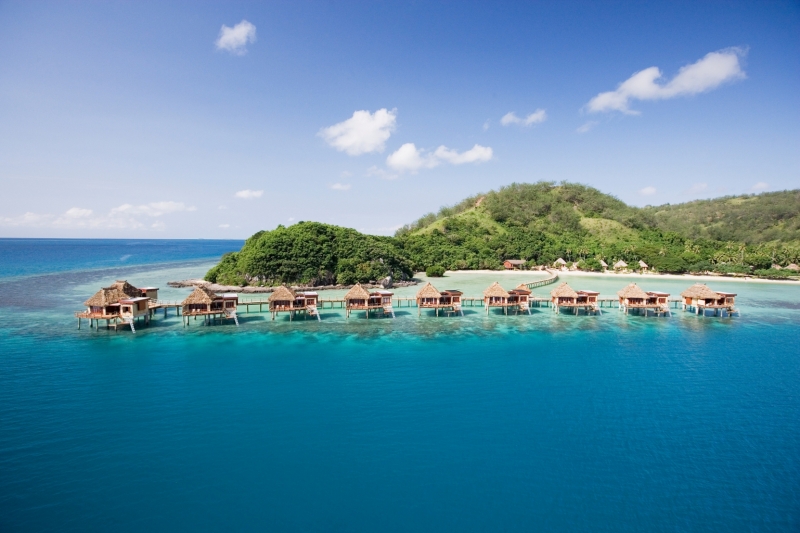 In spite of all that's said, Fiji is still an extremely underrated destination. It's a huge pity that it's not usually a top pick for travellers; however, that means that the islands are relatively free of the tourist crowd. And doesn't that make it even more attractive? Book your tickets to Fiji now for an immersive experience in its tropical beauty and rich culture!
The best part about all this? Ease your travel worries by taking a fuss-free direct flight with the country's national flag carrier airline, Fiji Airways, where flights are going from just S$649!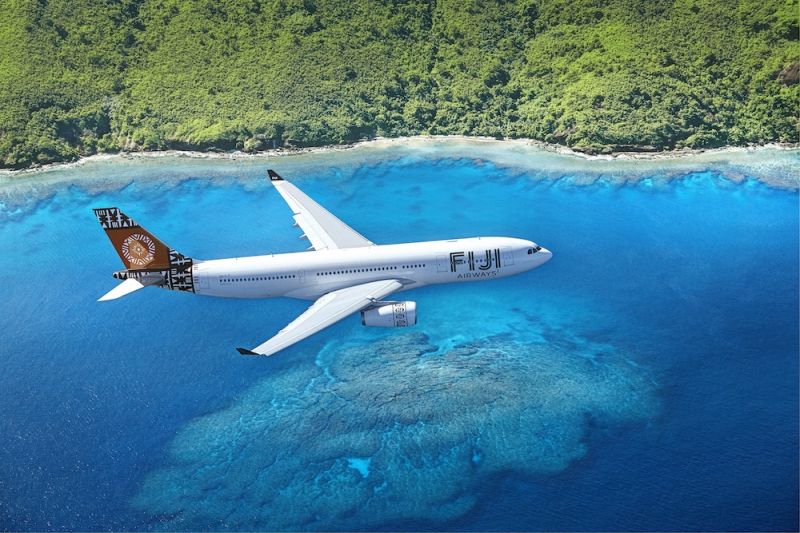 The flights offer a state-of-the-art in-flight entertainment programme, boasting an excellent selection of on-demand movies, tv shows, music, and games. And to amplify your comfort on board, the impeccably hospitable cabin crew will ensure that you have an amazing flight experience. That 10 hours in the air will simply pass in a blink of an eye!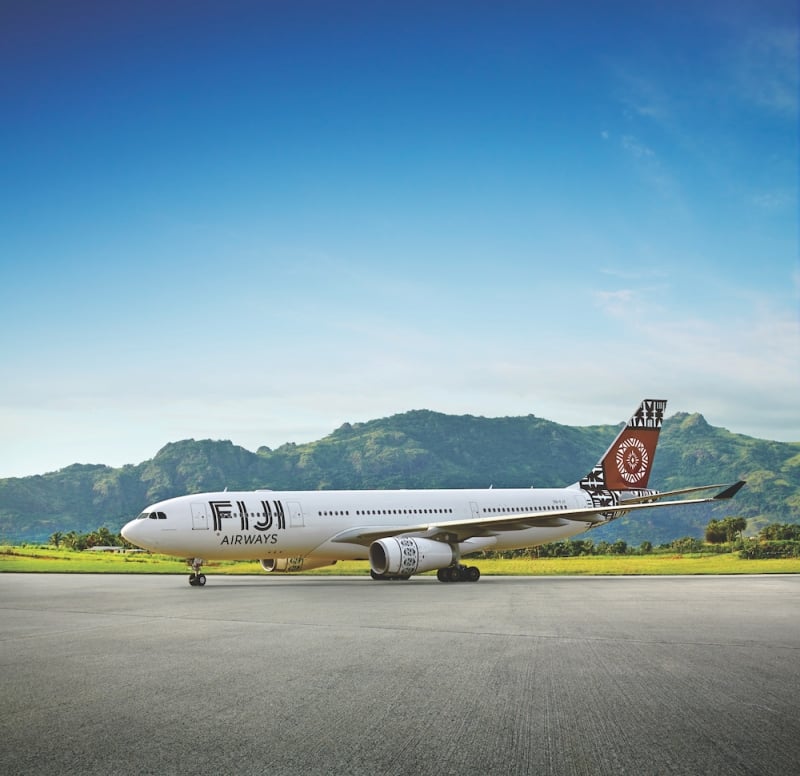 Additionally, you have the chance to upgrade your seat for even more comfort and convenience! Fiji Airways adopts a Bula Bid Upgrade system, where guests can place a bid to fly its luxurious business class, at any chosen price. How awesome is that? The steps are simple: first, check if your flight is eligible to participate in the Bula Bid offer. This depends on the availability of business class seats on board. For eligible bookings, make an offer by bidding the amount you are willing to pay for an upgrade. Finally, if your bid is successful, you'll receive a confirmation of the upgrade and you're on your way to experience the premium business class service and additional benefits, all at your offered price!
Let your Fijian holiday start the moment you board your flight. Grab your tickets from Singapore to Fiji at just $649 now! For more information, visit the Fiji Airways' official website and check out their Facebook page. Sun-kissed tans and gorgeous beaches lie just a flight away!
---
Brought to you by Fiji Airways.