Firmly planted in our homes for more than a year, many of us are fantasising of where we'll go once travel restrictions lighten — and as it happens, most of us find our gaze turning to Japan. For an epic journey in this country, everything starts with a good location. From the animated streets of Tokyo to the crystal-clear waters of Okinawa, we've gathered the best Airbnb rentals to help you discover the hidden gems of Japan. 
By the end of your trip, you'll check several boxes off your bucket list: sleeping in an ocean-facing treehouse, waking up to views of Mount Fuji, and passing the time in a Ghibli-esque cottage that looks like it belongs in My Neighbour Totoro or Kiki's Delivery Service. 
Below, the most stunning Airbnbs to book in Japan when it's safe to travel again. 
Best Airbnb vacation homes in Japan
1. The secluded log cabin nestled in a forest in Nagano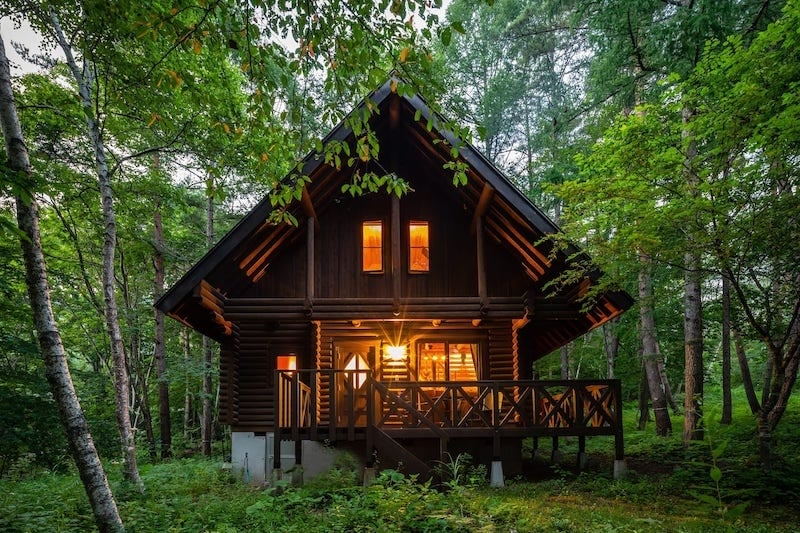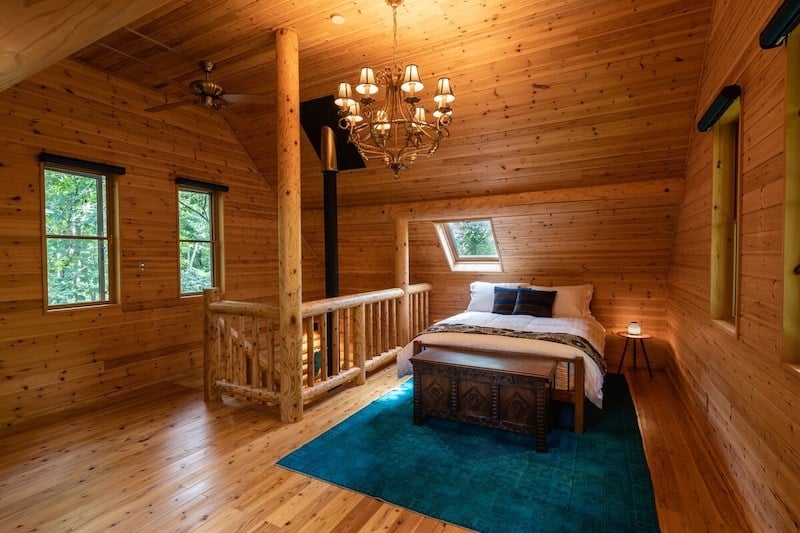 Listing name: Elegant, secluded cabin for couples & families
Listing type: Entire cabin 
Max. no. of guests: 4
No. of bedrooms: 1
Now, this is the kind of cabin fever we can get behind. Tucked away in a forest in Iizuna, Nagano, this secluded cabin offers modern amenities and immaculately clean interiors for small families and groups to unwind. Outside, the cabin blends in with its surroundings and has a porch where you can enjoy a cup of coffee. Complete with a wood-burning stove for cooking and a fireplace to keep you warm in winter, the cabin offers a remote getaway for the era of social distancing. 
2. The Harajuku-inspired apartment in Tokyo with a kawaii aesthetic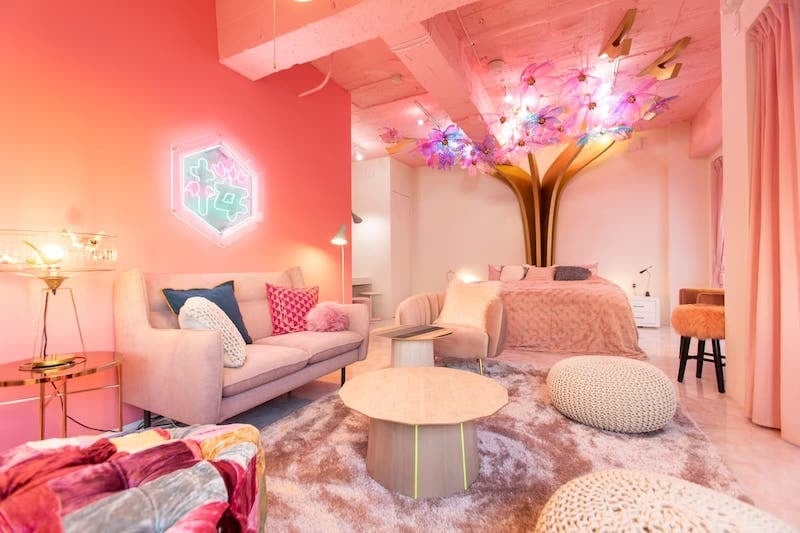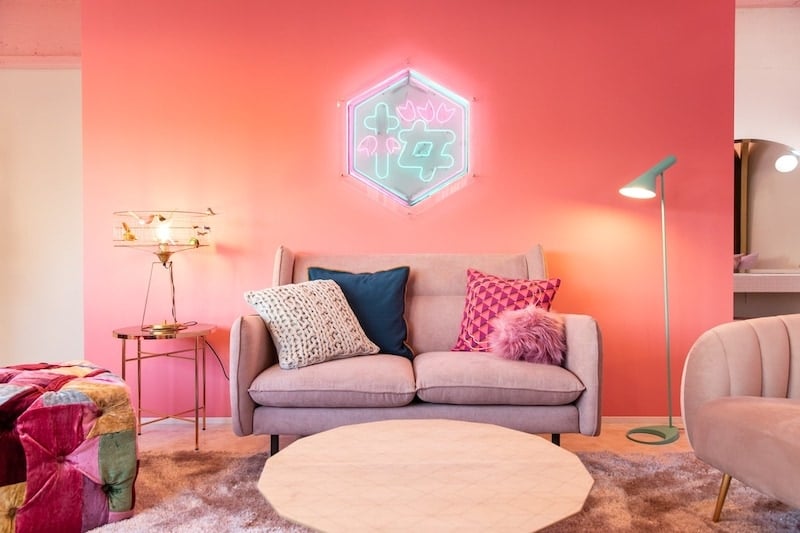 Listing name: kawaii culture in Harajuku MOSHIMOSHIROOMS"SAKURA" 
Listing type: Entire apartment 
Max. no. of guests: 5
No. of bedrooms: 1
Nothing says "welcome to Tokyo" like a stroll through Takeshita Dori. Taking a cue from the youth culture of Harajuku's lively pedestrian street, this whimsical, pretty-in-pink apartment in Shibuya shares the trendy energy of the neighbourhood it belongs to. The bedroom, for instance, is filled with neon signs, millennial pink couches, and a figurine of a cherry blossom tree as the centrepiece. For your next stay in Tokyo, this Airbnb offers a vibrant stay that exudes kawaii at every corner.
Also read: 10 Trendy Airbnb Listings For Your Next Stay in Tokyo
3. The Izu Cliff House, a modern cliffside villa in a national park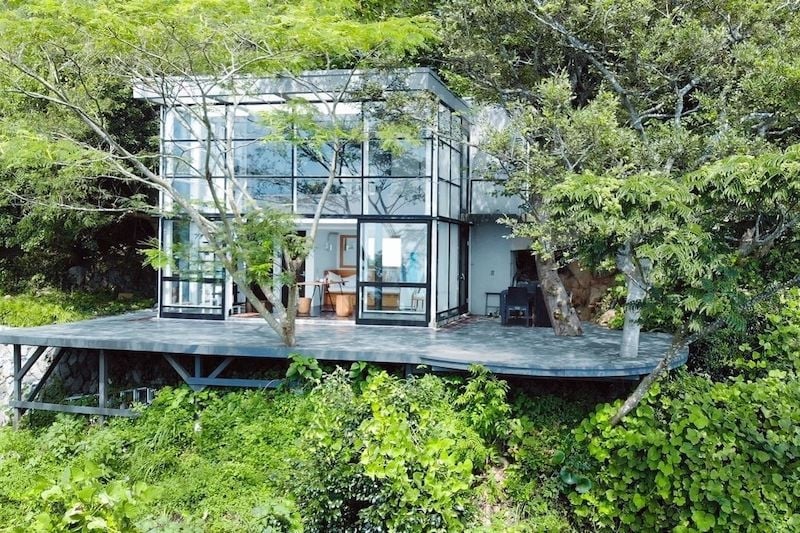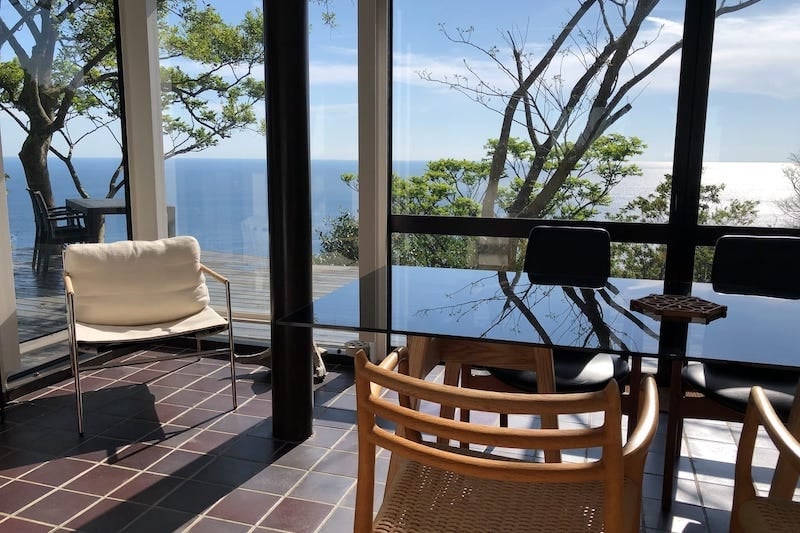 Listing name: Izu Cliff House. Open Ocean Views. National Park.
Listing type: Entire house 
Max. no. of guests: 5
No. of bedrooms: 1 
Thinking of going off-the-grid in the Japanese countryside? Consider booking a stay at Izu Cliff House, a glass-encased villa with a spectacular location in Minamiizu. Only a three-hour drive from Tokyo, this Airbnb in Japan sits close to famous beaches, hiking trails, and hot springs on Izu Peninsula. 
A gem of contemporary design, Izu Cliff House delivers nature's wonders to your doorstep, along with views of Suruga Bay and the Pacific Ocean. Guests can enjoy reading a book on a hammock or sit under the shade of a cherry blossom tree, among other relaxing experiences in this modern sanctuary. 
4. The minimalist Yoshino Cedar House in Nara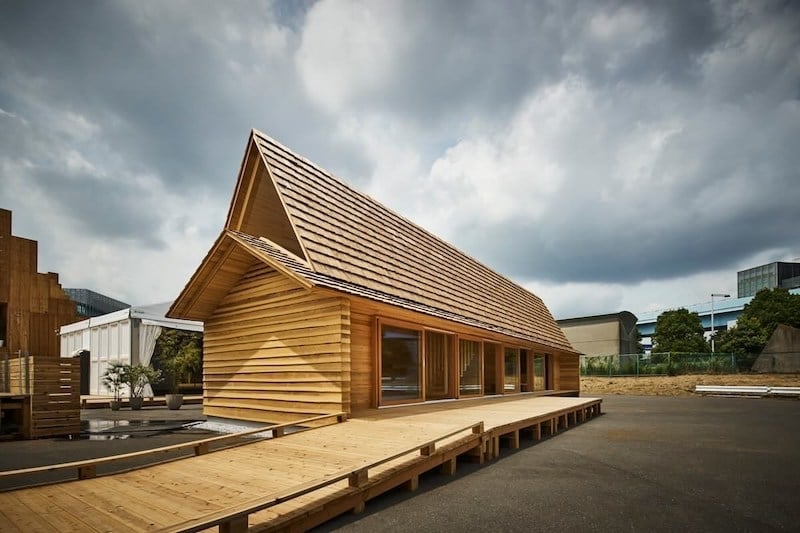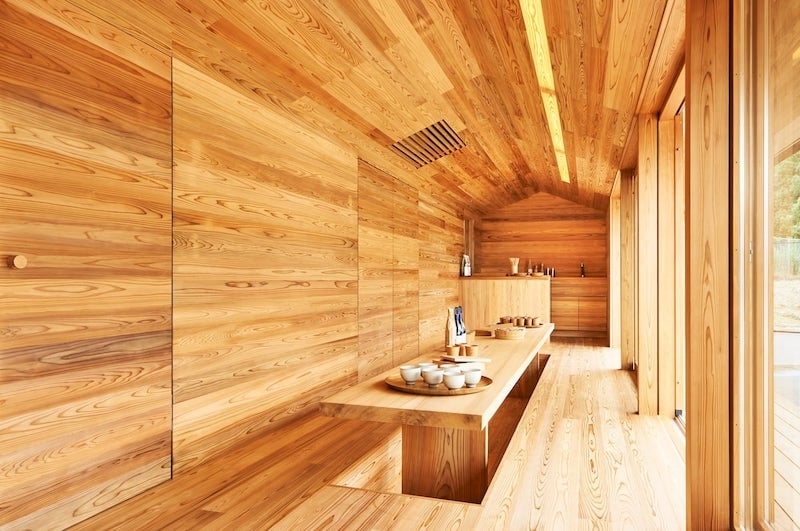 Listing name: Yoshino Cedar House (Max 7 people)
Listing type: Private room in house 
Max. no. of guests: 7
No. of bedrooms: 2
Awaken your senses at the Yoshino Cedar House, which is run by a community in the peaceful town of Yoshino in Nara Prefecture. Following the Japanese philosophy of simple and tidy living, the two-storey house embraces minimalism with cedarwood furnishings built by local carpenters and craftsmen. 
Guests can slow down and immerse themselves in the laid-back culture of the town, where the local residents frequently interact with visitors during their stay. About an hour's drive southeast of Osaka, this unique Airbnb in Japan is a collaboration between renowned Japanese architect Go Hasegawa, Airbnb, and the community of Yoshino.
5. The designer cottage with views of Mount Fuji from every room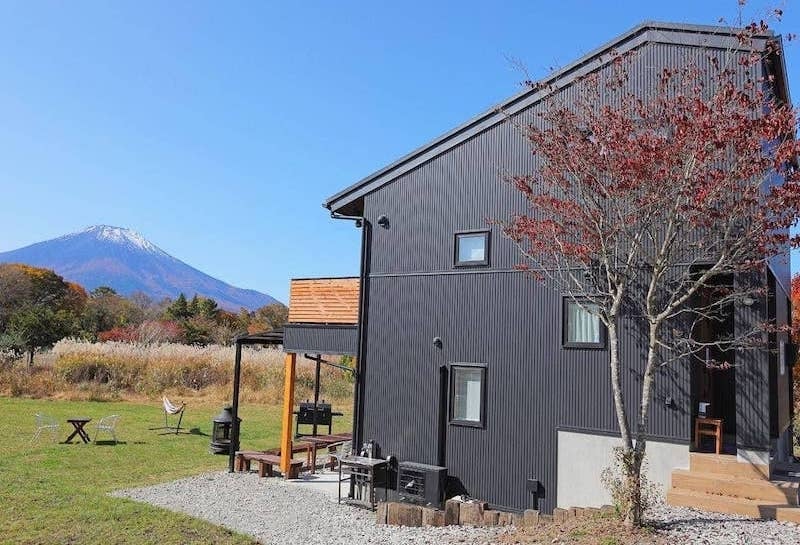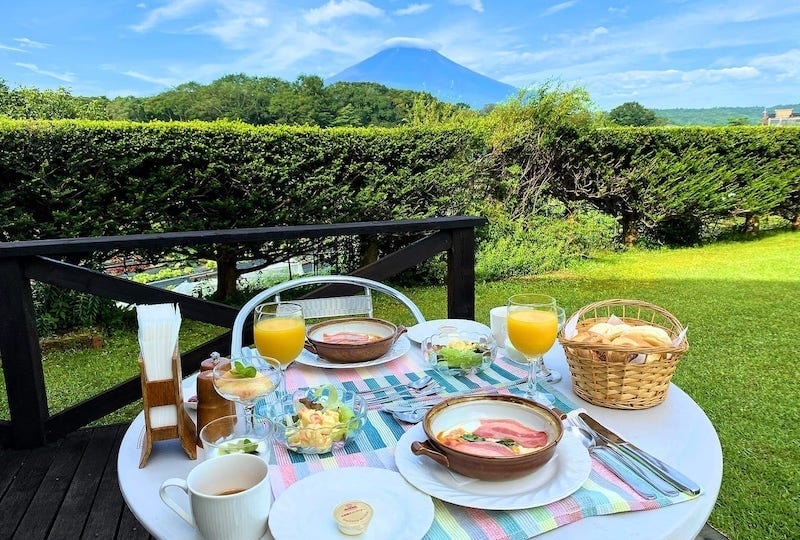 Listing name: Limited to one group per day DesignersCottage (one building rented) [Room charge] Up to 11 people
Listing type: Entire cottage 
Max. no. of guests: 11
No. of bedrooms: 3
If waking up to views of Mount Fuji has a spot on your to-do list, you can't ask for a better location than this designer three-bedroom cottage in Yamanashi Prefecture. It offers scenic views of Japan's iconic volcano from every room, even from the Japanese-style bathroom. Moreover, you can admire the rolling terrain from the skydeck or have a picnic in full view of the snow-capped peaks of Mount Fuji. 
6. The treehouse with stunning ocean views in Nakijin, Okinawa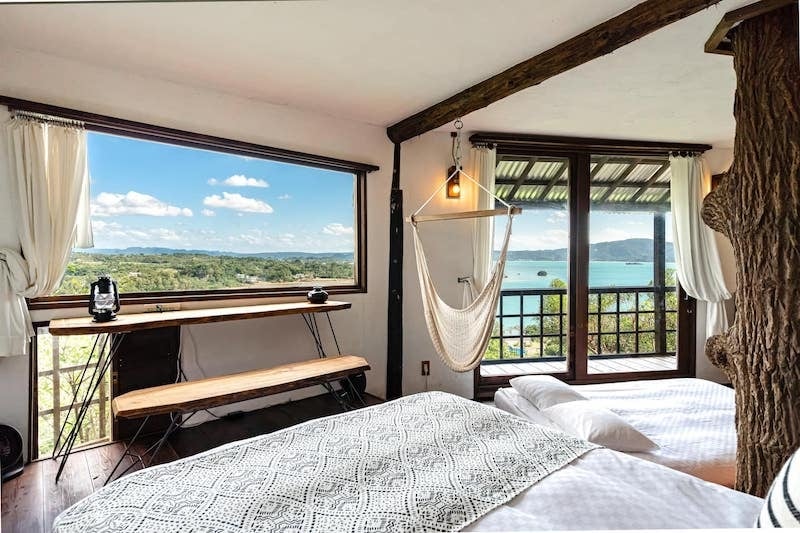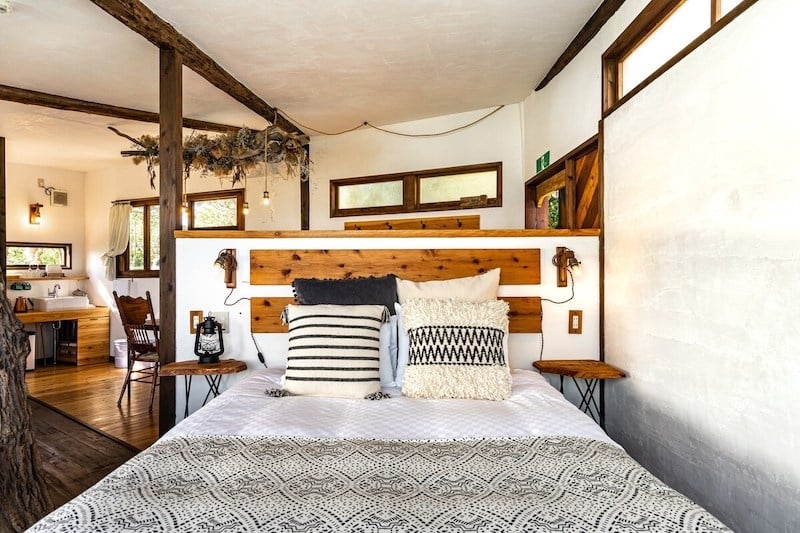 Listing name: The private TREEHOUSE hotel【Free WiFi】
Listing type: Treehouse 
Max. no. of guests: 4
No. of bedrooms: 1 
Who doesn't want to spend the night in a treehouse overlooking the sea in Japan's southernmost prefecture? Enveloped by lush foliage in Nakijin Village, this Airbnb in Okinawa, Japan is approximately a 15-minute drive from famous spots such as Kouri Island, Uppama Beach, and Nakijin Castle Ruins. 
For a unique experience that embraces the great outdoors, it's hard to beat a dreamy hideout above the trees. Luckily, this one comes with a hammock and cosy bedroom that faces the ocean, while the wraparound deck commands a sweeping view of the forest. 
7. The tropical beach house on Ishigaki Island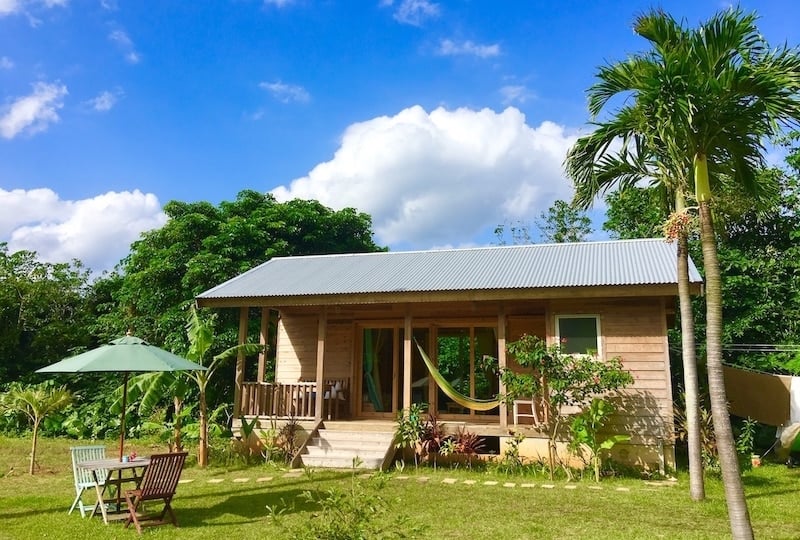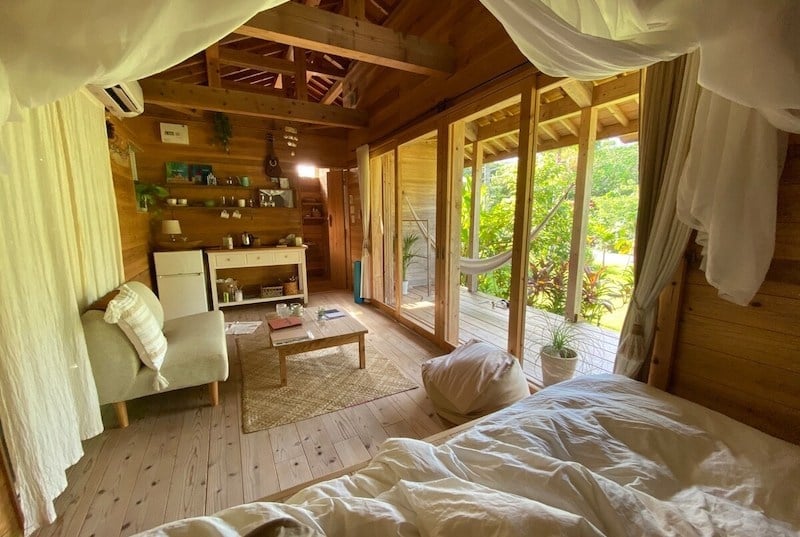 Listing name: Beach Side House alohana 
Listing type: Entire bungalow 
Max. no. of guests: 2
No. of bedrooms: 1
When it comes to picking a warm and sunny escape in Japan, you can't go wrong with a private beach house in Okinawa. Say hello to your next sun-drenched getaway: a fully-equipped bungalow that brings you the best of Ishigaki Island. 
Less than five minutes from the nearest beach, this home offers breakfast services, air-conditioning, free WiFi, a well-tended garden, and beach-tripping essentials such as towels, umbrellas, and snorkelling gear. More importantly, this Airbnb in Okinawa makes the perfect homebase for trips to Kabira Bay. There, you can dip your toes in white sand and spot colourful fishes from glass-bottomed boats. 
Also read: Experience the Best of Island Life at These 10 Tropical Airbnbs Around Asia
8. The adorable cottage in Hokkaido that looks straight out of a Ghibli film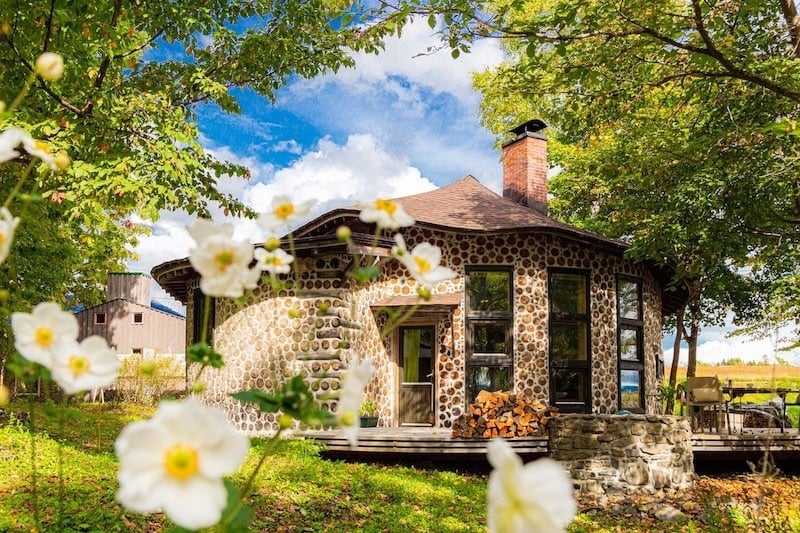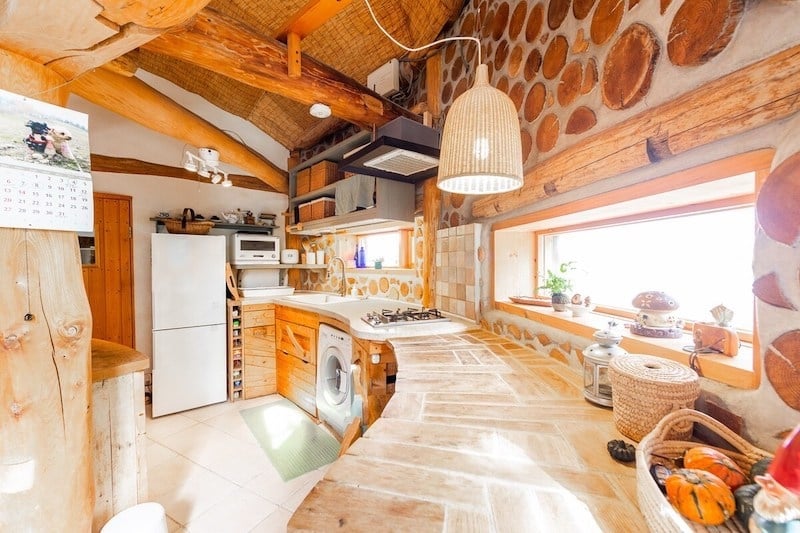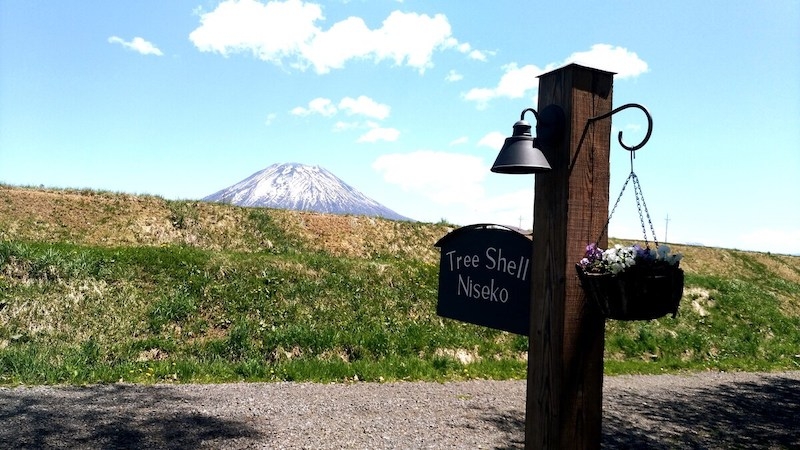 Listing name: The Unique Hideaway for 4 people : 1 D bd rm+Loft
Listing type: Entire cottage 
Max. no. of guests: 4
No. of bedrooms: 2
If we didn't know any better, we'd say that a die-hard fan of Hayao Miyazaki's films conjured this adorable two-bedroom cottage into existence. Set in a wooded area between Niseko Station and Annupuri Village, the Tree Shell Niseko features unique touches such as a curved kitchen, rustic wood beams, a bookshelf, a skylight, and a deck with a campfire area. The speckled facade provides a touch of whimsy to the cottage, while views of Mount Yōtei and the Niseko Mountain Range beckon in the distance. 
9. The renovated machiya in Kyoto for a glimpse of feudal-era Japan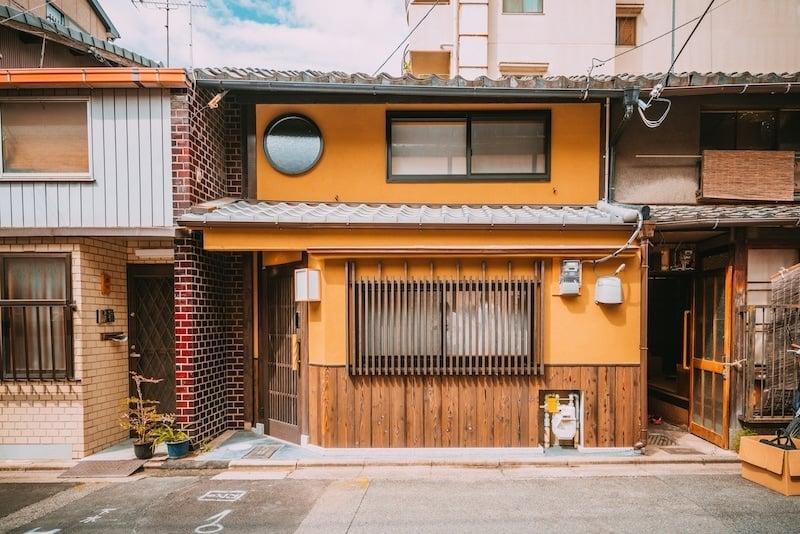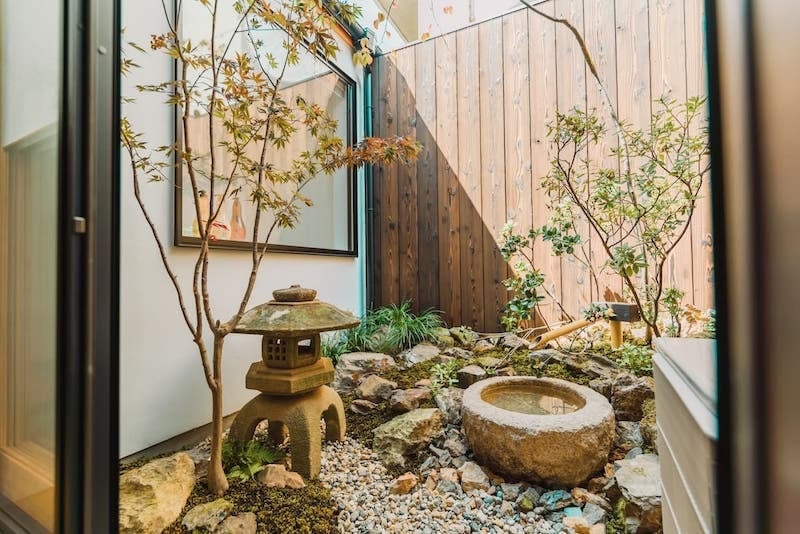 Listing name: Kyotofish·Gojo*DT Kamogawa/Gion*Gardenview Bath
Listing type: Entire villa 
Max. no. of guests: 5
No. of bedrooms: 3
Located in a quiet street in the Higashiyama Ward of Kyoto, this newly renovated machiya or traditional guest house is perfect for anyone who dreams of exploring centuries-old temples, restaurants, and tea houses in Japan's former imperial capital. 
What's more, this Airbnb in Kyoto wins glowing praise from locals for its comfortable futon beds, hot tub, serene garden, and minimalist tea room. With easy access to several metro lines, the Japanese-style villa is just a leisurely walk from Gion and Kiyomizu-dera Temple as well. 
Also read: 7 Traditional Airbnbs in Japan for Unique Travel Experiences
10. The elevated villa with jaw-dropping views of Shizuoka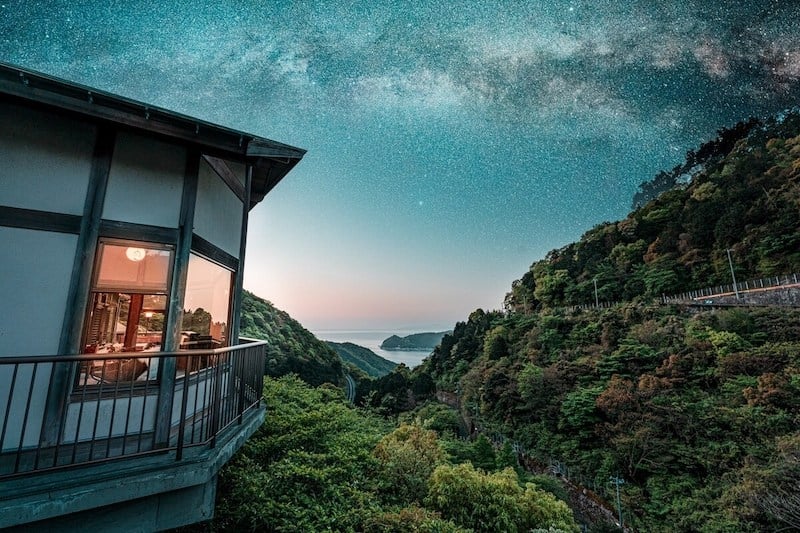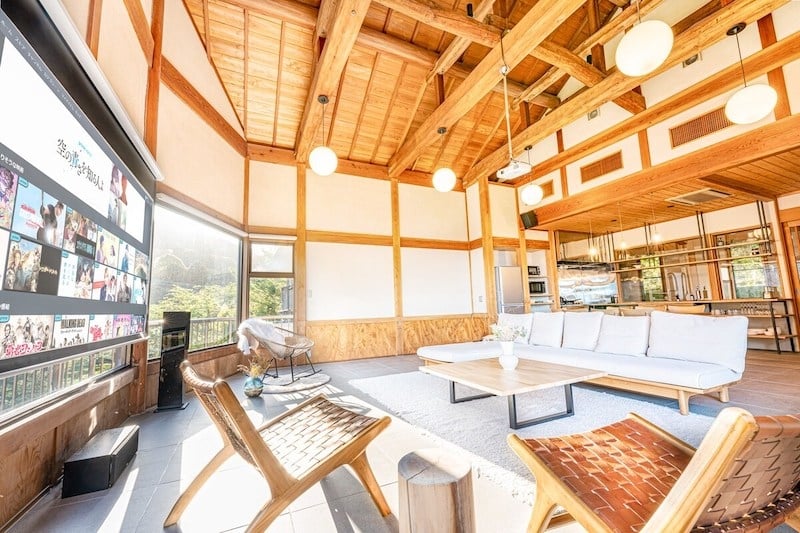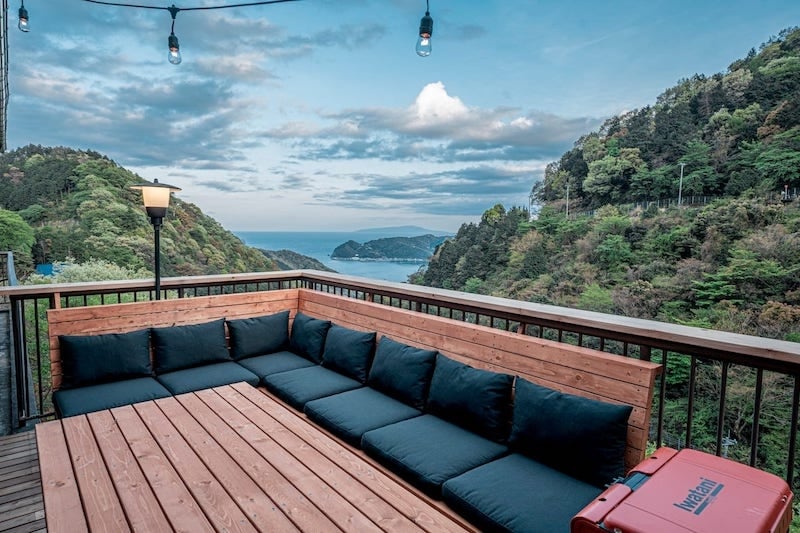 Listing name: 自然の中で贅沢な時を過ごせる温泉つきプラベートリゾート BBQ可!
Listing type: Entire villa 
Max. no. of guests: 14
No. of bedrooms: 4
Between the top-notch entertainment system and the uninterrupted views of the countryside, it doesn't get any better than this elevated four-bedroom villa in Shizuoka. Perched on a hill, this Airbnb in Japan offers a spacious living room with high ceilings, where you can put on Netflix and Amazon Prime Video. Meanwhile, the surround-sound speakers will make it feel as if you were transported to a movie theatre. 
Additionally, there's plenty you can do outside this home, from cooking barbecue on the balcony to stargazing at night. The views, of course, speak for themselves. 
Also read: 30 Useful Japanese Phrases You Need to Learn Before Travelling to Japan
Of the best vacation homes featured here, how many Airbnbs in Japan caught your eye? You can bet that the moment travel restrictions lighten, we'll be ready to discover this beautiful country again. Not a day goes by that we don't dream of visiting Japan, and thanks to these accommodations, we know exactly where we're going.