PSA: You can now fly from Singapore to Oslo and back for under S$520!
This incredible airfare is offered by Norwegian Air, the same budget carrier that recently announced direct flights from Singapore to London.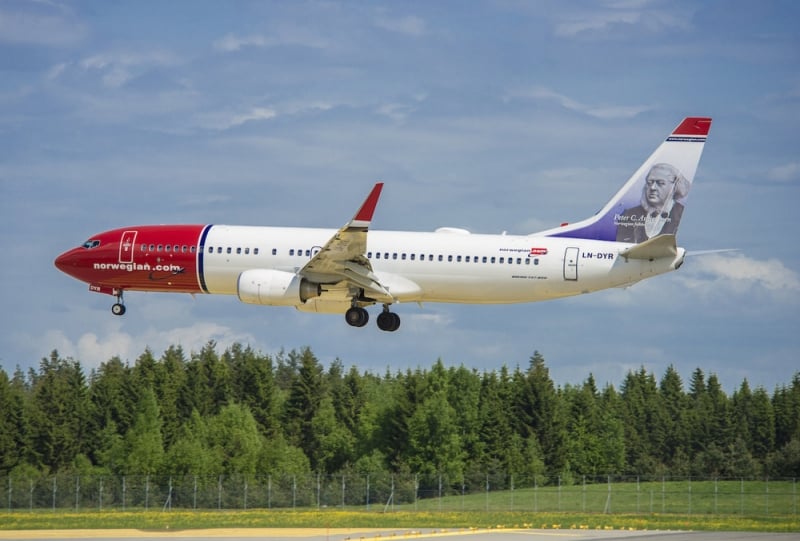 Don't believe me? We've got proof:
Flights in Oct/Nov 2017 (click to expand)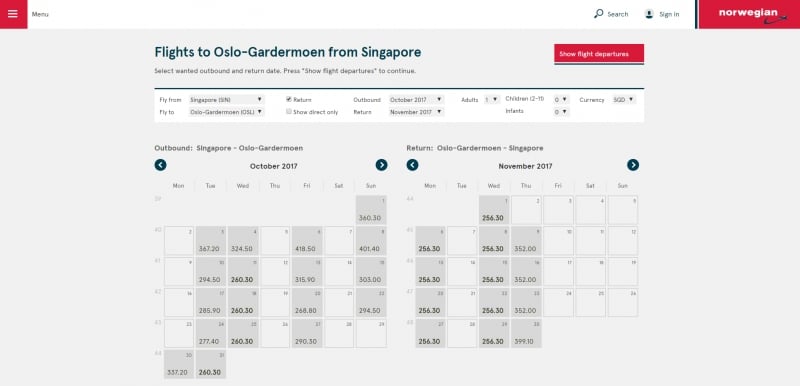 Flights in Feb/March 2018 (click to expand)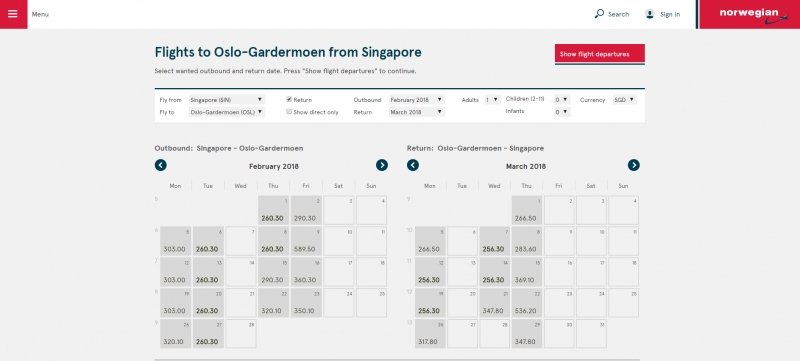 The flight will bring you from Singapore Changi Airport to Oslo-Gardermoen Airport, with a stopover in London.
Looking for the cheapest fare?
We've done the research for you and here's what we found:
The lowest price for an outbound flight from Singapore to Oslo costs S$260.30, and the lowest price for a flight from Oslo back to Singapore costs S$256.30! That's a total of S$516.60 for a return trip to Oslo, Norway!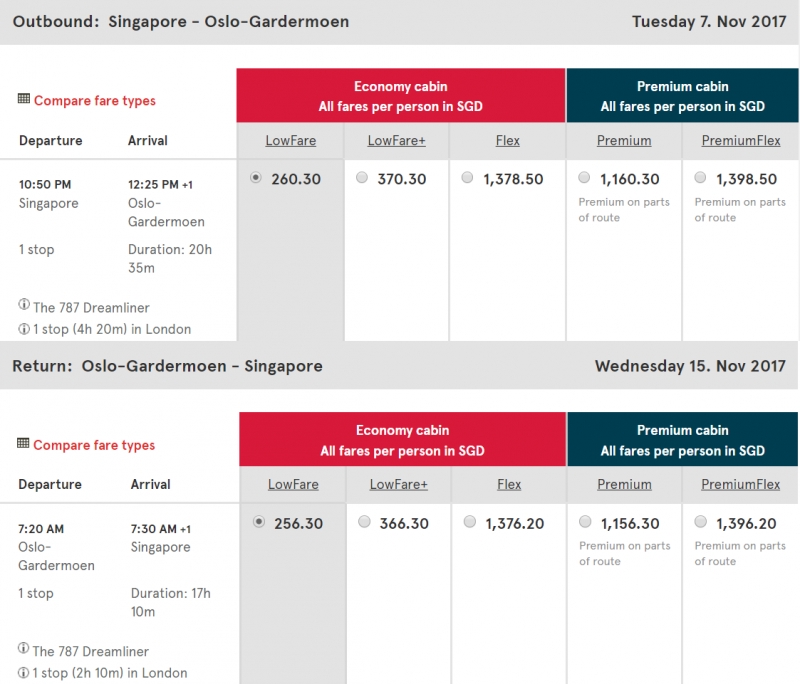 I know, it almost sounds too good to be true!
The route will be available for sale from 28 September 2017 onwards, so you can start planning your dream Norway trip NOW!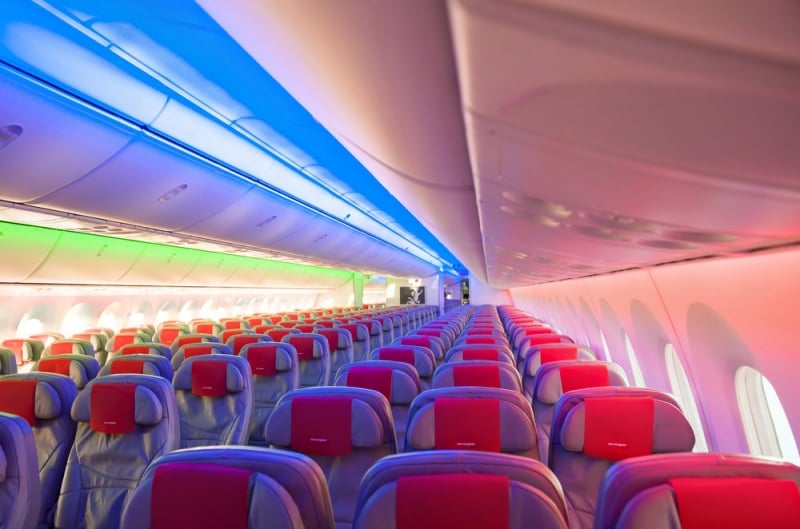 Charges for additional services
The airfares are inclusive of all taxes and surcharges, as well as a carry-on baggage allowance of 10kg. However, the prices do not include meals and checked baggage! You can add 25GBP (~S$45) for pre-ordered meals and another 25GBP (~$45) to reserve your seat. For checked baggage, it's 35GBP (~S$63) for the first checked bag and 45GBP (~S$80) for the second checked bag.
Or you can simply add S$110 to upgrade to LowFare+ and get to enjoy seat reservation, pre-ordered meals and a 20kg checked baggage allowance!
Other European destinations with cheap airfares
With the connection to London via Norwegian Air, other European destinations are also within reach without needing to break the bank. We've digged out several other cities that you can get to under S$600: Helsinki (Finland), Madrid (Spain) and Stockholm (Sweden).
Flights to Helsinki in Oct/Nov 2017 (click to expand)
Flights to Madrid in Oct/Nov 2017 (click to expand)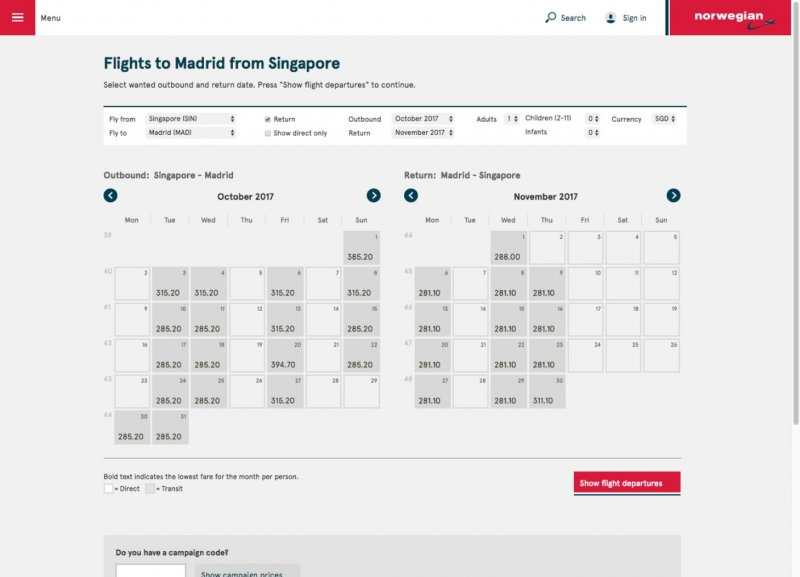 Flights to Stockholm in Oct/Nov 2017 (click to expand)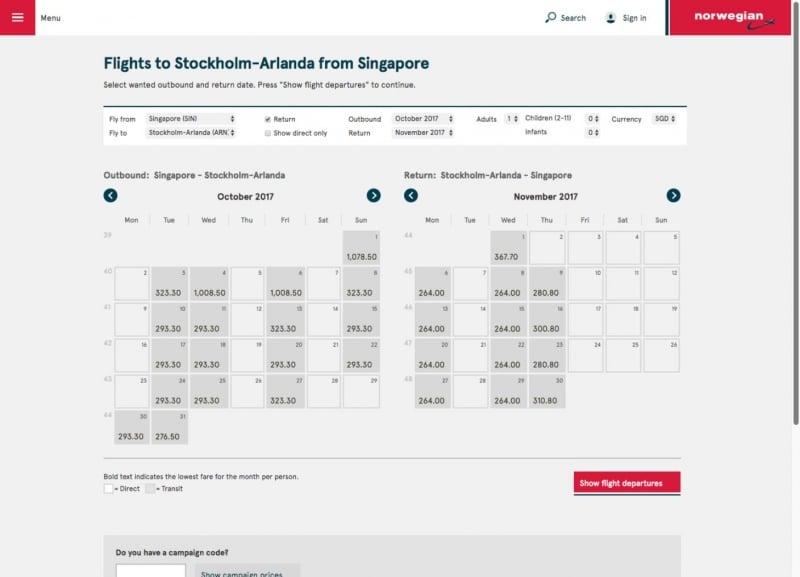 Well, what are you waiting for? It's time to start planning your dream European vacation now!