The NATAS Travel Fair — the largest travel fair in Singapore — is back this August with over 100 exhibitors! NATAS is held this weekend between 2 and 4 August, from 10am to 9.30pm daily at the Singapore Expo Halls 5 & 6. With airlines, cruise operators, travel agents, national tourist organisations and other travel-related companies all under one roof, the NATAS Fair is the travel fair to go to for all your travel needs!
Prizes and goodies galore: NATAS Grand Draw and Goodie Bag
The best part about the NATAS Travel Fair is being able to win fabulous prizes and get freebies for your travel purchases!
Every $500 spent at the travel fair earns you a chance at the NATAS Grand Draw. The grand prize is a pair of return business class tickets onboard Singapore Airlines to London! Even if you aren't lucky enough to get the grand prize, there are also other attractive prizes to be won, including more air tickets, hotel stays, Samsonite luggages and pocket Wi-Fi vouchers too!
For those who are not planning to travel anytime soon, you can still walk away from the fair with a goodie bag, courtesy of NATAS. The goodie bag, containing items worth a total of $50, can be redeemed just by liking NATAS's Facebook page and downloading the Privilegez app on your phone. If you need assistance, there are staff members at the booth ready to guide you so you can be sure to get your hands on the goodie bag!
Scout for the best travel deals at NATAS Travel Fair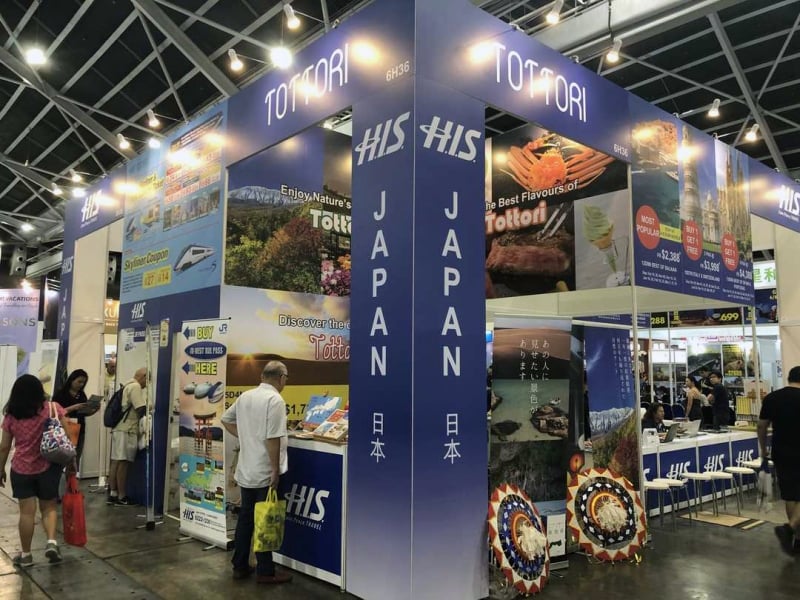 If you are looking to purchase a travel package, NATAS Travel Fair is the place to be at right now. Travel agencies from all over Singapore have gathered here at the Singapore Expo to resolve any enquiries you may have about their tour packages. You'll be greeted by experts who have deep, specialised knowledge in the top destinations they offer packages to, such as Russia (Albatross Travel), Japan (H.I.S. Travel), China and Taiwan (Nam Ho Travel).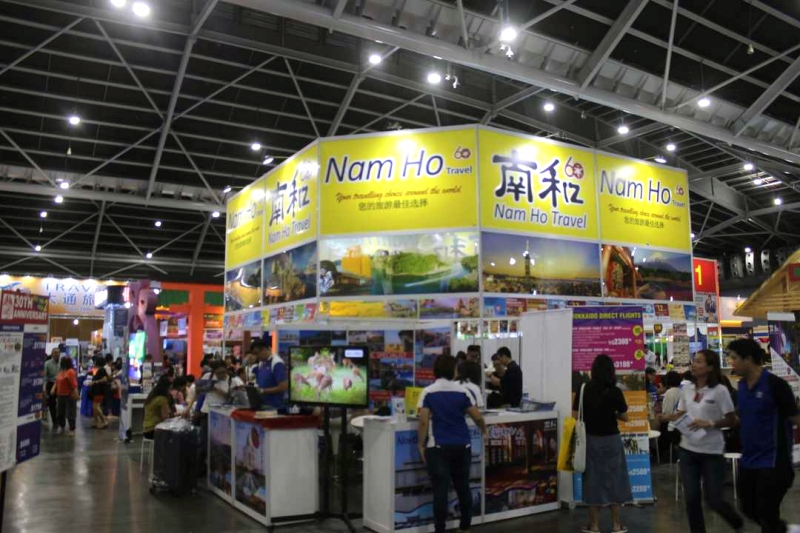 Whether you're on the lookout for popular travel destinations like Japan, Taiwan and Western Europe, or more exotic, niche destinations such as Eastern Europe, Central Asia, and even Antarctica, NATAS Travel Fair has you covered! 
By air, land or sea? NATAS Travel Fair has everything!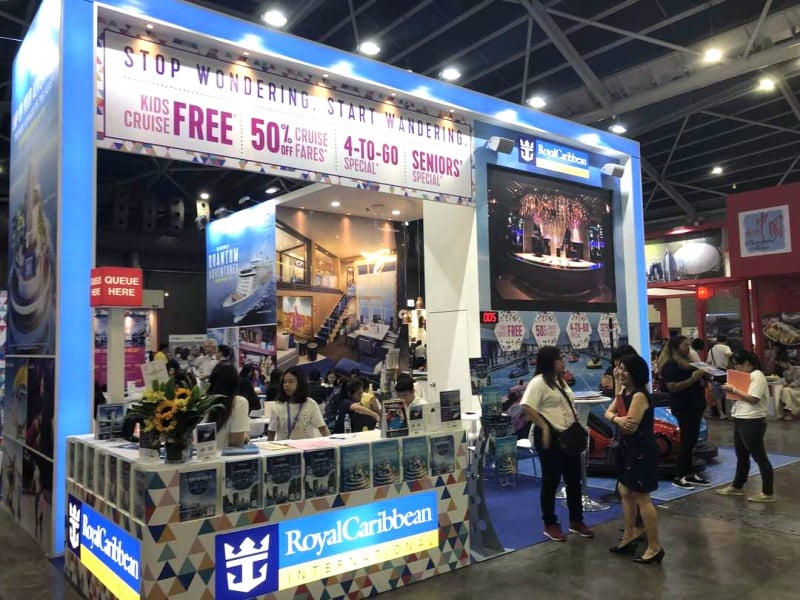 For those who aren't fond of flying or want to start their vacations before arriving at their destinations, why not consider taking a cruise? There are many cruise options available at the travel fair. For example, in celebration of their 50th anniversary, Royal Caribbean is offering a 50% discount on all their cruises! This promotion is only exclusive to the NATAS Travel Fair, so come down and book your next cruise now!
For those who like to travel free and easy and are just looking for airfare sales, there are also booths by airlines at the NATAS Travel Fair. One of them is LOT Airlines, which offers direct overnight flights to Warsaw and the rest of Poland. They are currently running promotions for their flights to Poland, with a free stopover in Warsaw. You can now visit two cities in Poland for the price of one air ticket!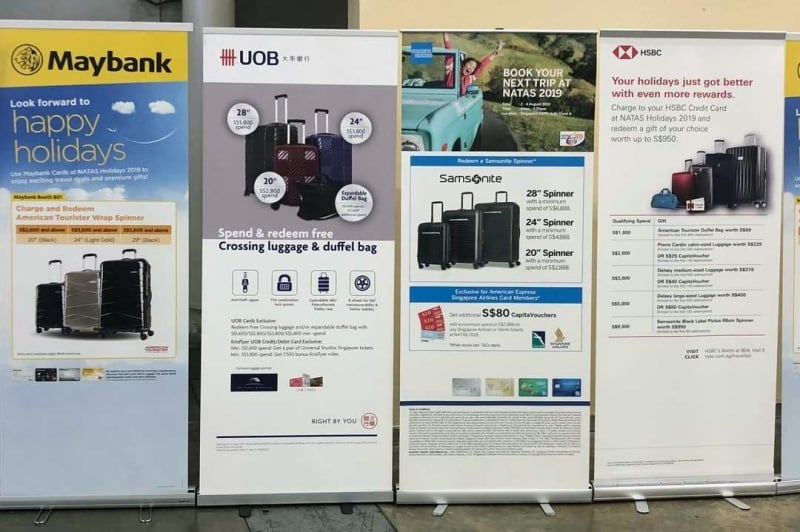 After spending big on your travel purchases, surely there's some sweetener to reward you with? Banks such as UOB and HSBC are giving away complimentary luggages for purchases made with their cards at the NATAS Travel Fair! Besides the freebies, these banks are also promoting their travel credit cards that allow you to get more miles, so you can be on your way to redeem flights to your next holiday even before you go for the one you just booked!
Mirror, mirror on the wall, where should I go this fall?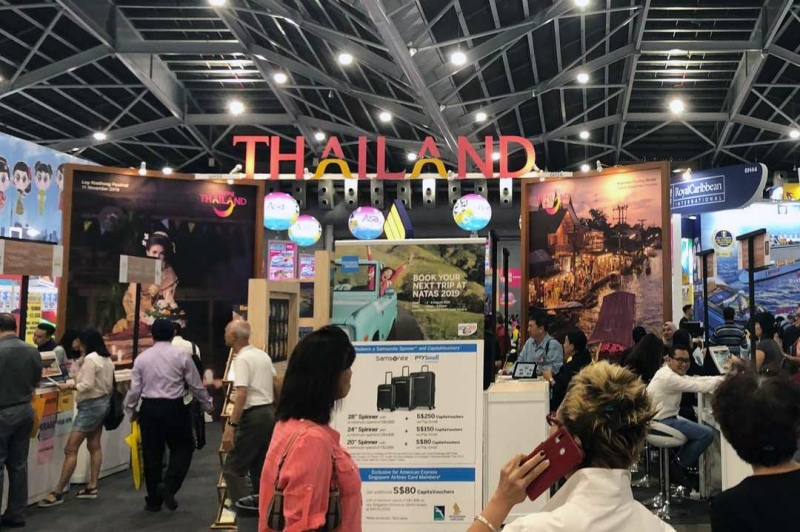 If you are unsure of where to go on your next trip, there are also booths promoting tourism in different countries at the travel fair. Visit the national tourism organisations and let the locals interest you in places to visit that are off the typical tourist destinations. Besides plenty of insider travel information, you can take part in surveys to get their unique freebies too!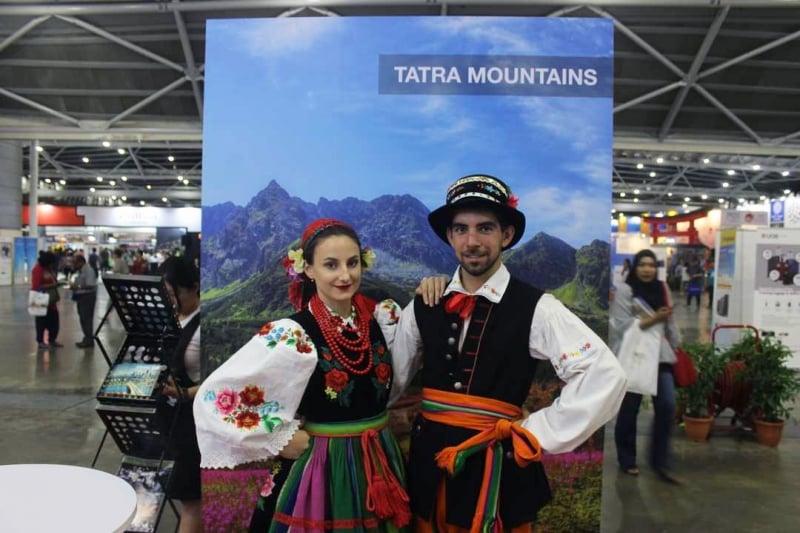 This time round, NATAS is hosting tourism organisations from Poland, Maldives and Ukraine, to name a few, to showcase their countries. This is the first time that these countries are participating in the NATAS Travel Fair, so do go down and see what they have to offer. Perhaps you'll find yourself wanting to go on a trip to Poland! 
Keep yourself entertained with photo opportunities and cultural performances
If you need a break in between all that shopping for the best travel deals, there are photo opportunities and performances held throughout the day at the NATAS Travel Fair. Those coming to the travel fair with children can let them take photos with mascots from different tourism booths. Some of the mascot segments also have games involved, so on top of entertaining the little ones, you might walk away with prizes too!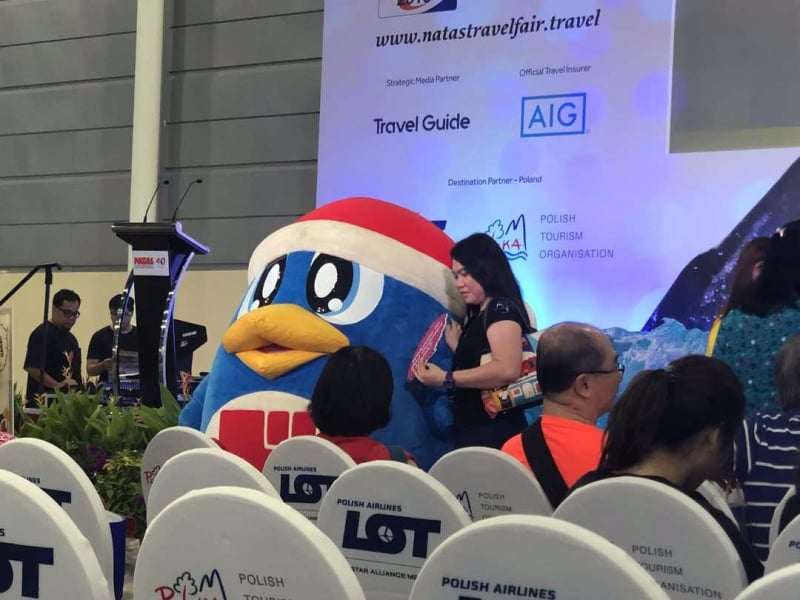 Besides the chance to take photos, you can also watch cultural performances by artists from various countries. Look forward to the different shows put up by the respective national tourism organisations at their booths, and understand more about their culture as you watch them perform an arm's length away! Some highlights include Taiwan's aboriginal percussion troupe and a traditional Polish dance, among a plethora of other exciting activities planned out for you.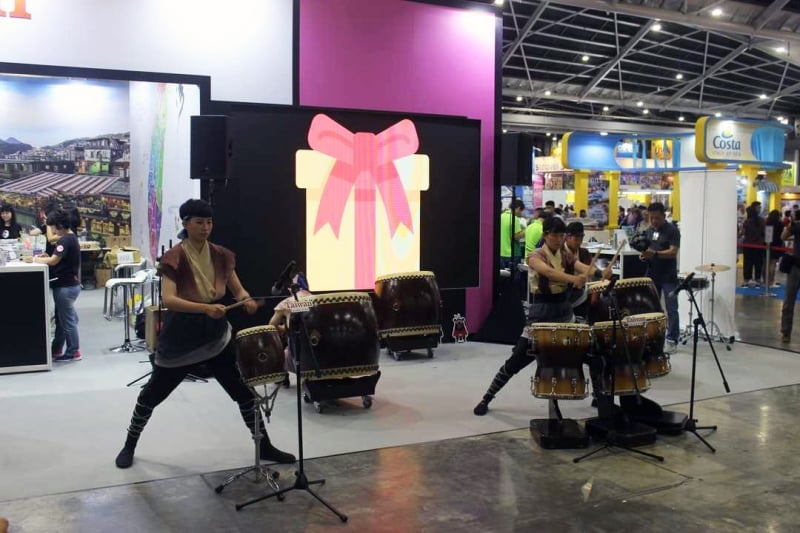 With so many exciting promotions and activities at this NATAS Fair, there is something for everyone — regardless of whether you're planning on booking a trip. Be sure to check out the flyers and brochures of this fair before heading down to find out more. Your travel needs will definitely be fulfilled at the NATAS Holidays 2019 exhibition!