The biggest travel fair in Singapore is just around the corner! Happening from 2 to 4 August this year at Singapore EXPO, the NATAS Travel Fair will be bringing you some of the best travel deals and offers from more than 100 different travel agencies, airlines and other travel operators — to attractive destinations in almost every corner of the world. From the larger-than-life entertainment industry of Hollywood to hidden gems and ancient cities in Turkey, you definitely do not want to miss out on some of the best deals during the 2019 NATAS Travel Fair!
And because we know that it can be difficult for you to choose from so many different attractive travel packages, here are some of our top picks if you are looking to travel halfway around the globe, to Europe and beyond:
Also read: NATAS Travel Fair Aug 2019: Don't Miss the Best Asia Deals!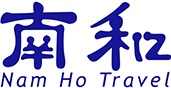 Offered by
: Nam Ho Travel
Departure period
: May 2019 – Nov 2020
Price
: S$2,199 (1-for-1)
Deal Highlights
✓ Accommodation at various 4-star and 5-star hotels, including the beautiful Cappadocia Cave Hotel
✓ Tour covers major destinations like Ankara, Istanbul, Cappadocia, and Pamukkale 
✓ Enjoy a Turkish bath and a belly dance dinner with drinks
✓ Visit the Salt Lake Tuz (Sky Mirror), Kaymakli Underground City, Fairy Chimneys, Troy Ancient City and more  
On this 10D8N tour, there will be many opportunities for you to experience the vibrant culture and historic charm of Turkey! Your tour begins with a visit to Ataturk's Mausoleum, the resting site of the founding Father of the Turkish Republic, Mustafa Kemal Ataturk. Marvel at the impressive architectural feat of this historical and symbolic monument as you walk through the sacred grounds and learn about the history of Turkey.
Then, venture into some of the ancient underground cities of Cappadocia, such as the underground city of Kaymakli — the widest one of the 36 underground cities in the area.  Formerly serving as important escape routes for those seeking to avoid religious persecution, this labyrinth was designated a UNESCO World Heritage Site in 1985 for both its historical value and highly-intricate architecture and design.
With so many other cultural and religious complexes like the Blue Mosque and the House of Virgin Mary, and natural landmarks like the Duden Waterfall, this tour might just be the best way to discover the full extent of the hidden beauty and sophisticated character of Turkey!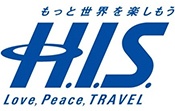 Offered by:
H.I.S. International Travel
Departure period:
Nov 2019 – Mar 2020
Price:
S$1,998 (1-for-1)
Deal Highlights
✓ Accommodation at various high-end 4-star and 5-star hotels
✓ Cover major destinations like Istanbul, Bursa, Kusadasi, Konya, Cappadocia and Bolu
✓ Visit popular attractions like the Hippodrome, Blue Mosque and Ephesus
✓ Watch a live fashion show at a Leather Outlet Centre at Kusadasi, visit a Textile Outlet Centre or even take a hot air balloon ride at Cappadocia (optional)
Uncover the best sights of Turkey on this 10D8N tour as you will experience some of the early historical monuments and relics from the Ottoman empire and other iconic cultural landmarks such as Ephesus — the former commercial hub of the ancient world.
Besides visiting the magnificent religious sites of the revered Blue Mosque and the Grand Mosque, you will also be visiting the Antique City of Hierapolis, which stands on neither land nor water, but on limestone formations that lie above the mineral springs. There, you can revel in the sight of the Cotton Castle, which can be easily recognised by its picturesque white travertines — geothermal formations that appear as white terraces — and also bask in the pristine mineral spring waters that flow down these terraces.
Be enthralled by the breathtaking views of Cappadocia and the fascinating animal-shaped rock formations at Devrent Valley, where you can capture some of the best pictures of these eccentric landforms. If you are feeling a little more adventurous, you might even want to take a hot-air balloon ride so that you can enjoy the full panoramic view of Cappadocia and appreciate the expanse of its beautiful rocky and hilly terrain!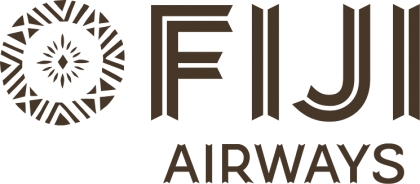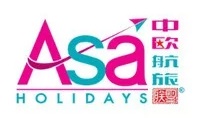 Offered by:
Fiji Airways & ASA Holidays
Departure period:
Click
here
for more information
Price:
S$1,988 
Deal Highlights
✓ Fly with Fiji Airways and experience the touch of local Fijian hospitality onboard and during your short stopover in Fiji
✓ Accommodation at various 4-star hotels
✓ Explore the West Coast of the US, including Las Vegas, Los Angeles and San Francisco
✓ Visit popular attractions like the Hollywood Walk of Fame, Universal Studios Hollywood, Golden Gate Bridge and Lombard Street
Strut down the Hollywood Walk of Fame and pay homage to the scores of celebrities and cultural icons of the entertainment behemoth that is Hollywood. Then immerse yourself in the cinematic experience and blockbuster action during your visit to the Dolby Theatre and the famous Universal Studios Hollywood — screaming your lungs out onboard the many exhilarating themed roller-coaster rides! 
And if you are looking to shop to your heart's content for branded accessories, apparel and shoes, you will certainly not be disappointed as this tour package also includes a visit to the Desert Hills Premium Outlets and Tanger Outlets. With over a hundred different outlets including famous brands like Gucci, Coach and Polo Ralph Lauren at these shopping malls, you will find some of the best deals for your designer goods shopping spree and something for everyone.
And of course, your trip will not be complete without a visit to San Francisco and its many iconic sights and attractions. From famous movie locations like Lombard Street, Fisherman's Wharf and the Golden Gate Bridge to cultural spots like the Palace of Fine Art, you will experience the distinctive soul and character of the populous city of San Francisco and maybe even come to understand why so many people choose to return to San Francisco time after time. 
With so many different exciting activities for both the young and old, this tour package is perfect for holiday-goers who are looking to spend some quality time with their family, away from work!
These are just some of the best deals that will feature at the 2019 NATAS Travel Fair, so do remember to head down to Singapore Expo between 2–4 August this week to see what else they might have in store for you. With the biggest travel fair in Singapore just round the corner, your next holiday might just be in sight!