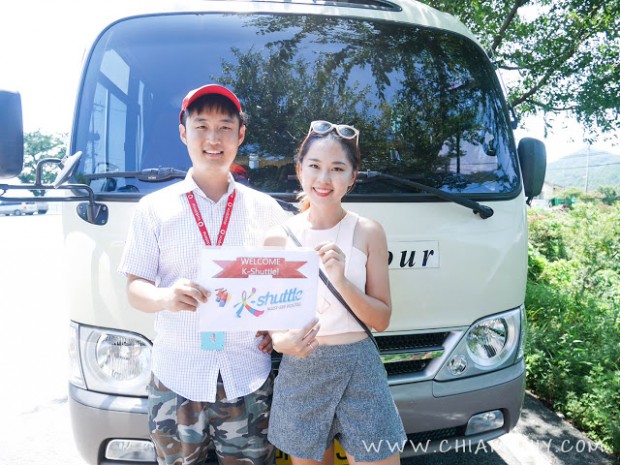 I spent half of my Korea Trip on a tour with K Shuttle. It's a fuss-free easy-to-book tour that goes around a few places covering different parts of Korea. In my previous Guide to Travelling in Korea, I mentioned that joining a tour would be great if you would like to discover the outskirts of Korea! In this article, I'll let you have a glimpse of my Korea tour with K Shuttle, from US Travel!
Also read: All You Need to Know About the K-Shuttle in Korea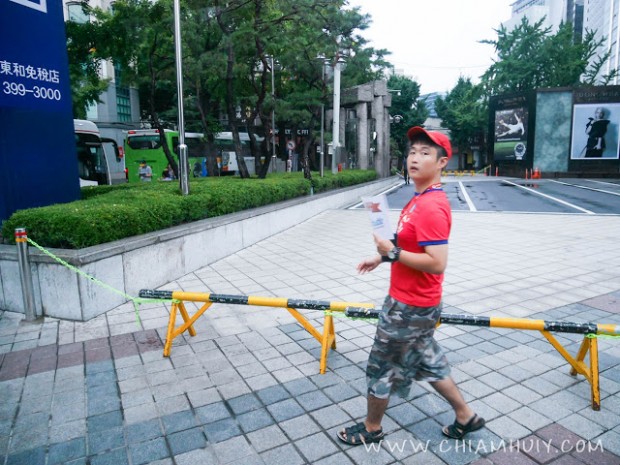 We met our tour guide at the parking lot in front of Donghwa Duty Free Shop, at Gwanghawmun Intersection. Since it's just right outside the station exit, this place is very easy to find. Our tour guide, Justin, will be holding a 'K Shuttle' sign for you to easily recognise.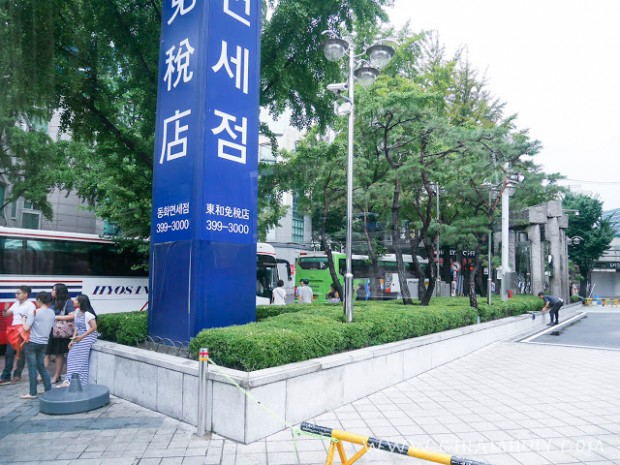 What does this trip entail?
Our 5D4N trip is supposed to cover the cities of Seoul, Buyeo, Jeonju, Gwangju, Suncheon, Yeosu, Busan, Gyeongju, Wongju and Mt. Seorak. Unfortunately due to time constraint, we only stopped at Busan, making it only till the third day.
That being said, K shuttle surely has different kinds of circuit tours for you to pick, be it 5D4N, 3D2N and so on!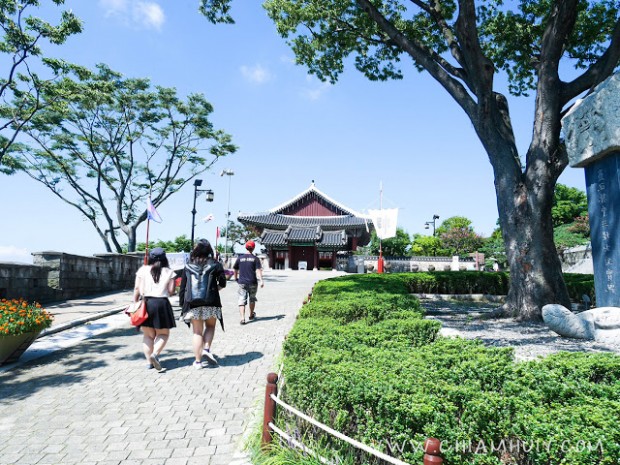 Day 1 of K Shuttle Tour
For the first day, we hopped across cities from Seoul, Buyeo, Jeonju and finally to Gwangju.
Places we covered on day 1:
Tomb of King Muryeong
Gongsanseong Fortress
Baekje Cultural Land
Nakhwaam Rock
Jeonju Hanok Village
We visited the Tomb of King Muryeong to get a glimpse of how tombs in the ancient times look like. We also got to visit replicas of them and in fact stepped into the replicas, getting a feel how amazing such ancient structures could be.
And of course, it felt terrific to have an English speaking tour guide explaining to us the history and stories of every site we visit.
Also read: 24 Fun Things to Do in Seoul on Your Very First Visit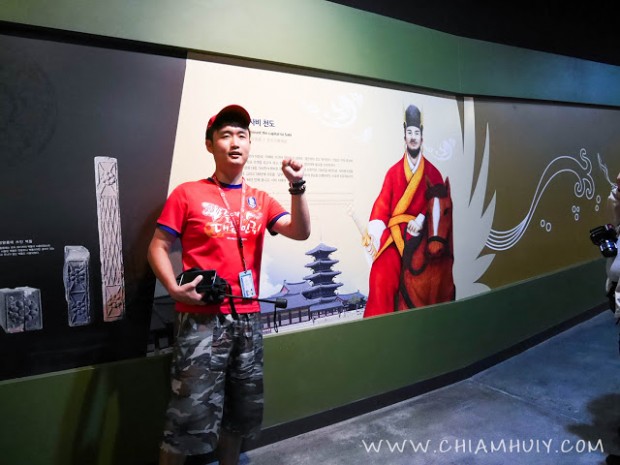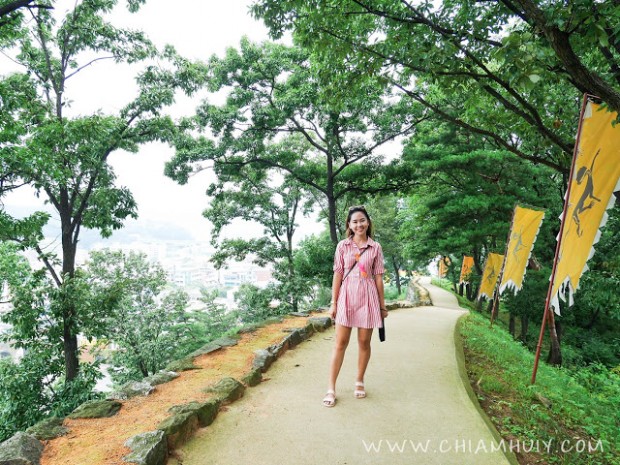 Time to head out and get some shine as we moved on to Baekje Cultural Land, where we saw real life palaces, castles and old village huts. The place was humongous and clearly magnificent.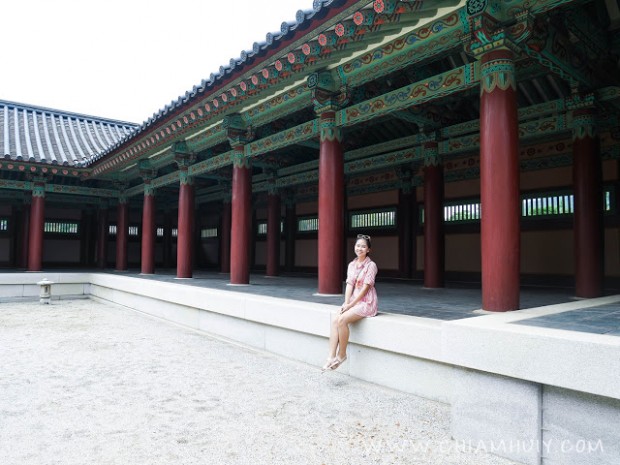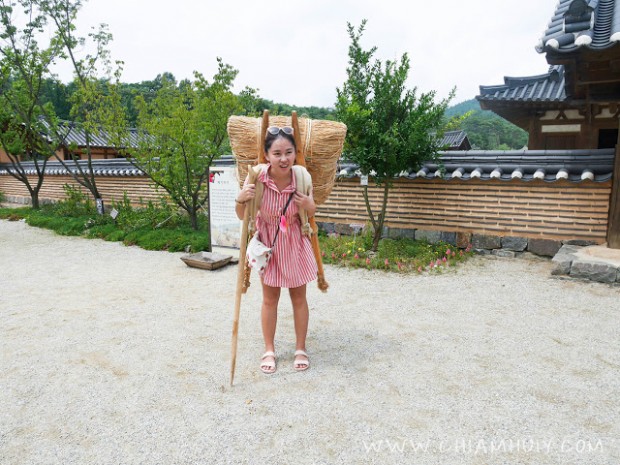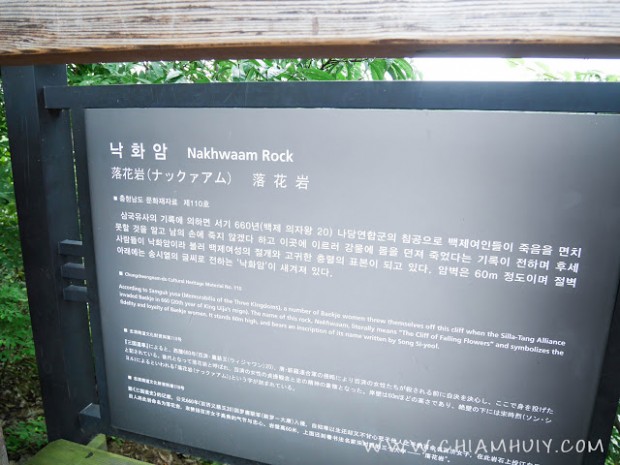 We also visited Nakhwaam Rock, the iconic historical spot where 3,000 court ladies of Baekjae plunged into the river before being captured by the enemies who breached the castle on the last day of the Kingdom. It wasn't exactly about what happened here for me, but more of a place for a scenic view.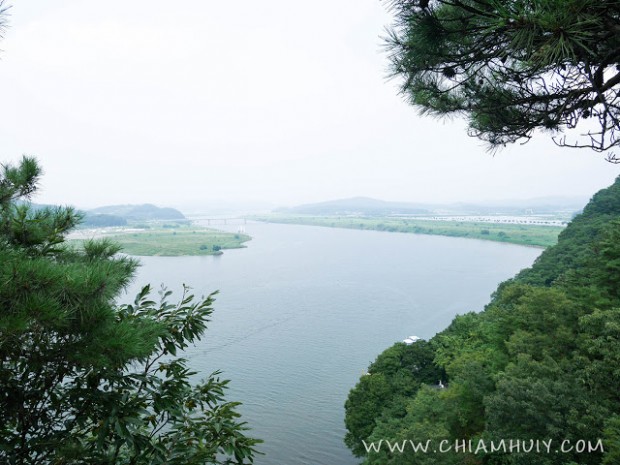 View at Nakhwaam Rock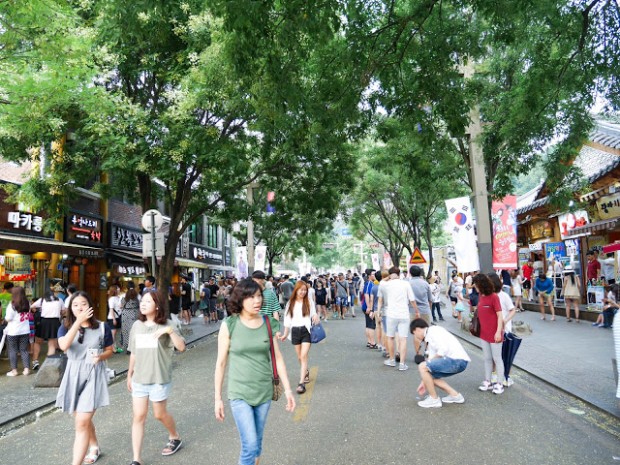 Finally we called it a day at Jeonju Hanok Village, a popular street with surprisingly more locals than tourists. Here, you'll find rows of street food and wonderful finds, and also some Koreans dressed in their traditional Hanbok. Get a photo with them if you have a chance!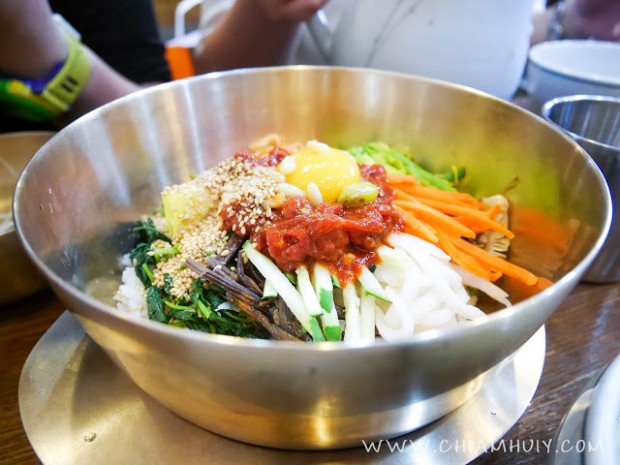 Now you see the good thing about having a tour guide is that he knows where's the best place to find affordable and yummy food. I probably haven't told you this, but we paid for our food and other expenses, and restaurants are not prearranged in our tour so there's no way he's earning commission for bringing us there. We simply tell him what we feel like having and he'll have his recommendations at his fingertips.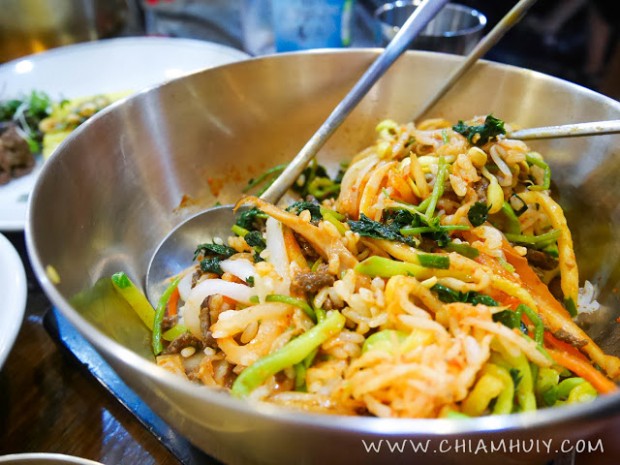 Yummy Bimbap place at Jeonju Hanok Village!
Day 2 of K Shuttle Tour
For the second day, we covered cities such as Gwangju, Suncheon, and Yeosu.
Places we covered on day 2:
May 18th National Cemetery
Bosung Green Tea Plantation
Suncheon Bay Garden/ Suncheon Ecological Park
Admiral Yi Sun-Sin Square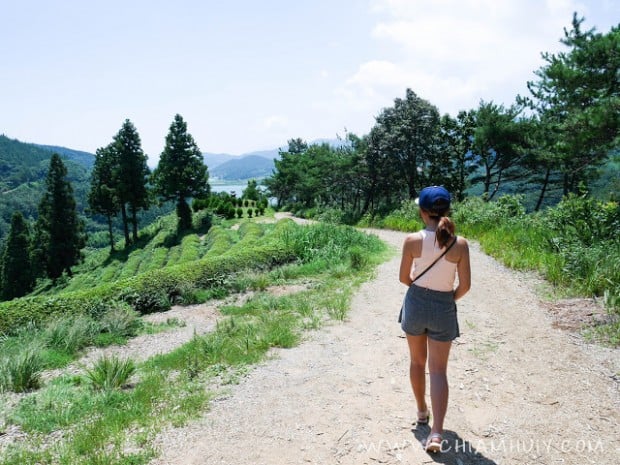 I can't deny the weather in Korea at the time was so hot; I barely wanted to step out of the tour bus. One perk of having a tour bus is that you get driven around in comfortable air-conditioned environment. But when we're here at Bosung Green Tea Plantation, it's impossible to miss the opportunity of taking beautiful scenery shot!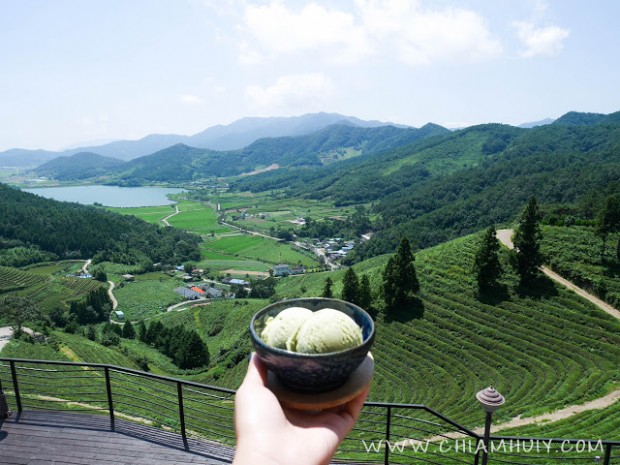 We also got to kill the heat with a bowl of refreshing green tea ice cream.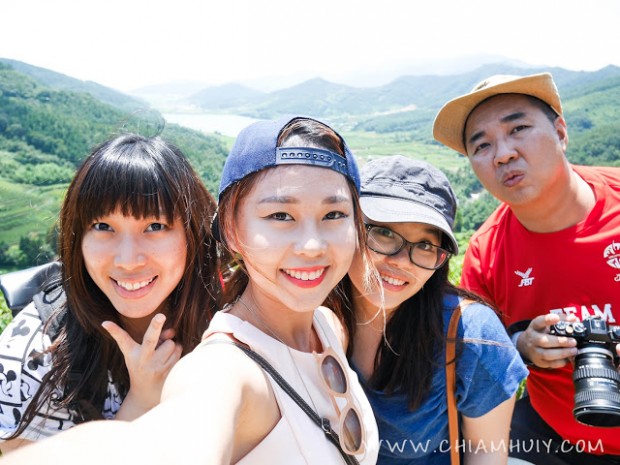 With the amazing people on this Korea trip with me!
We continued to explore scenic places and I have to say, Suncheon Bay Garden is one of the best places to take photos. Look at the vast greenery and beautiful architecture here!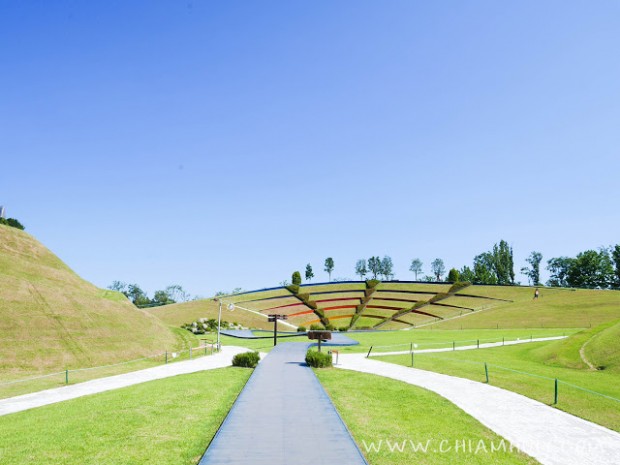 At Suncheon Bay Garden, there are many places where you can easily take nice outfit shots, or some narcissistic photos. If not, scenic shots are not a problem too!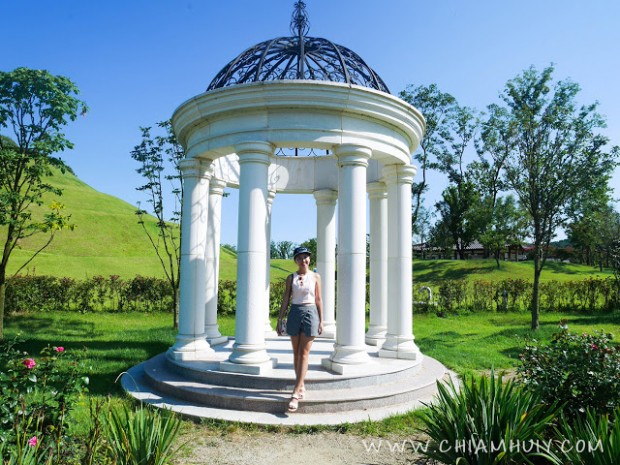 The European side at Suncheon Bay Garden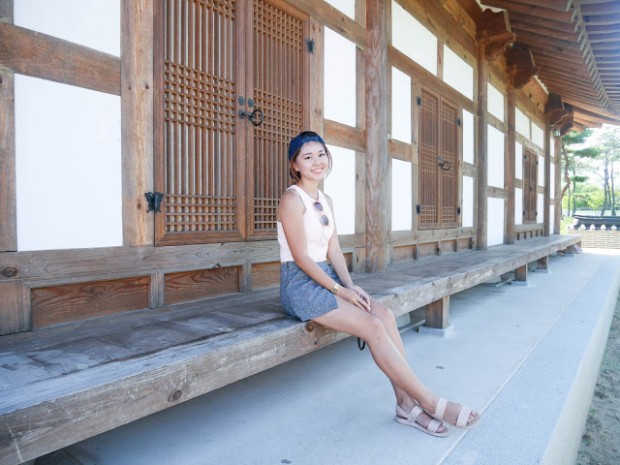 And the Japanese side at Suncheon Bay Garden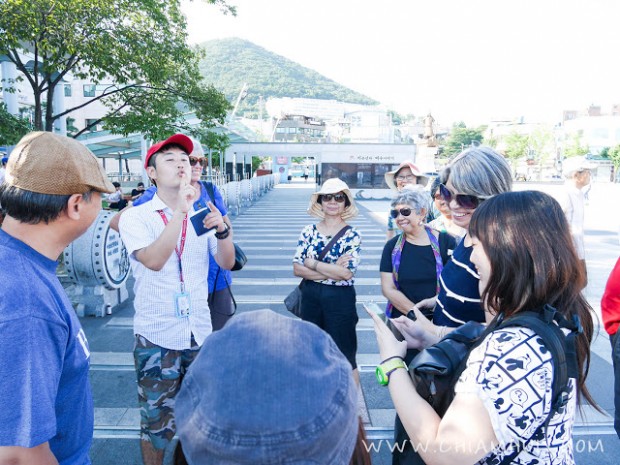 Finally, our last stop was at Admiral Yi Sun-Sin Square in Yeosu.
Here you'll find ancient battle ship, also called the Turtle Ship because of the structure and spikes on the outside of the ship. You also get to step inside and have a feel how it's like to be in a battle ship!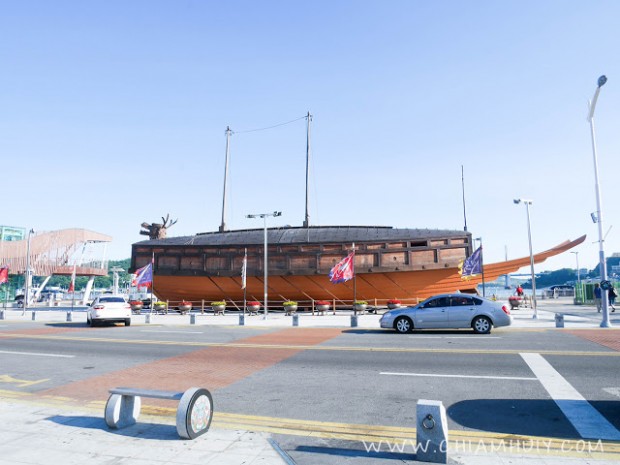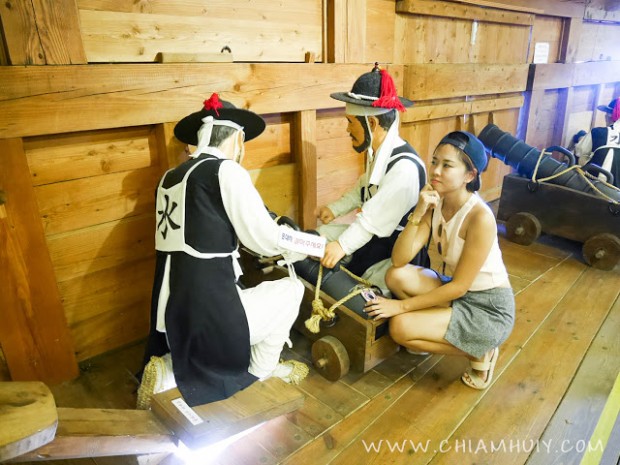 In the battle ship, also known as Turtle Ship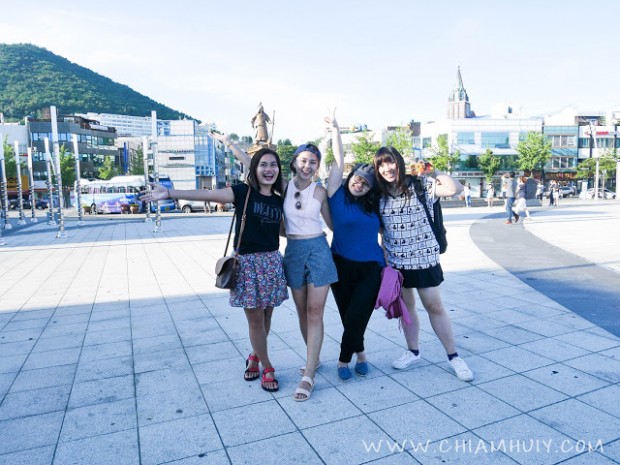 And it's time for dinner at another local eatery our tour guide introduced us. Happy us!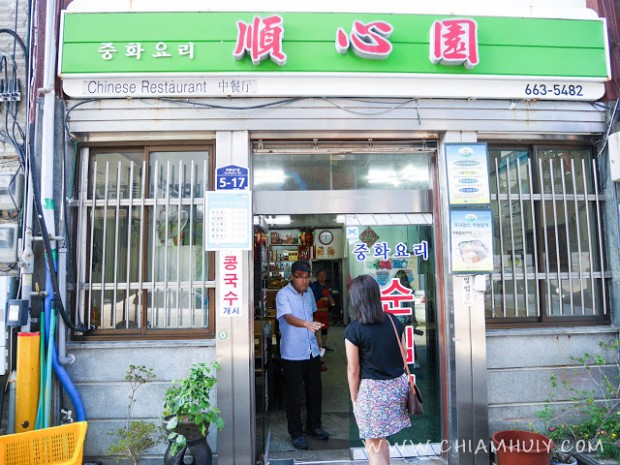 We were definitely satisfied with an absolutely yummy dinner consisting of Korean Spicy Seafood Noodle and JaJangMyeong. This restaurant is just a few steps away from the main area at Admiral Yi Sun-Sin Square.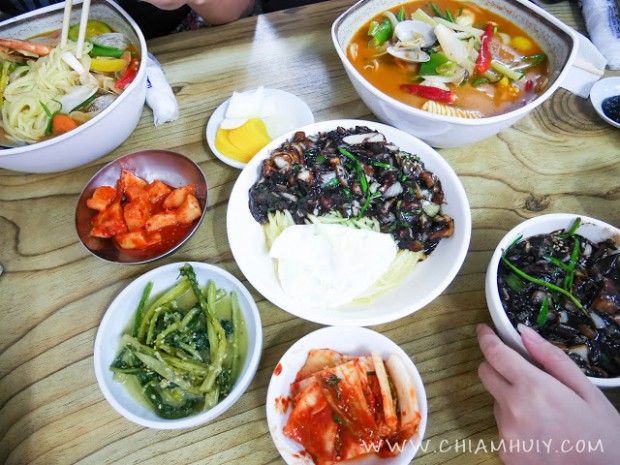 Day 3 of K Shuttle Tour
For our last day (sadly), we only covered Yeosu and Busan. How time flies! 🙁
Places we covered on day 3:
Jinjuseong Fortress
Jagalchi Fishery Market
Busan International Film Festival Square
From here you can definitely tell our tour guide has his way of making us enjoy the tour.
Also read: Korea's Underrated City: 6 Reasons You Should Visit Busan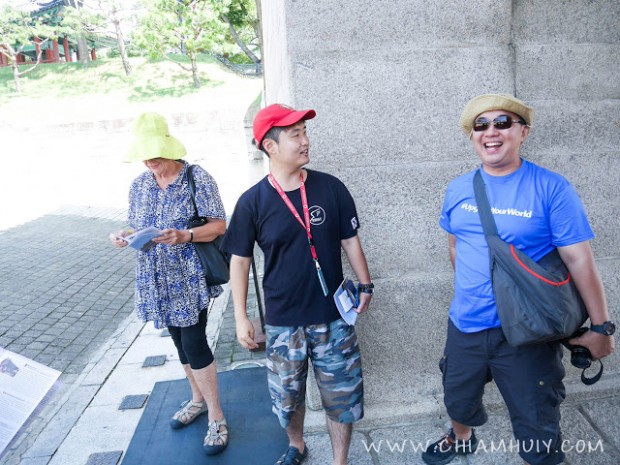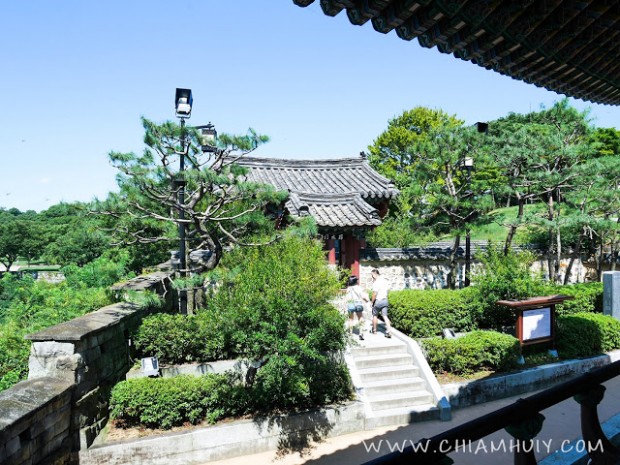 For some history lesson linked to Japan, Jinjuseong Fortress might be interesting to you. Its history is linked to the Japanese invasion in 1592, and rest assured your tour guide will be able to educate you more on the history.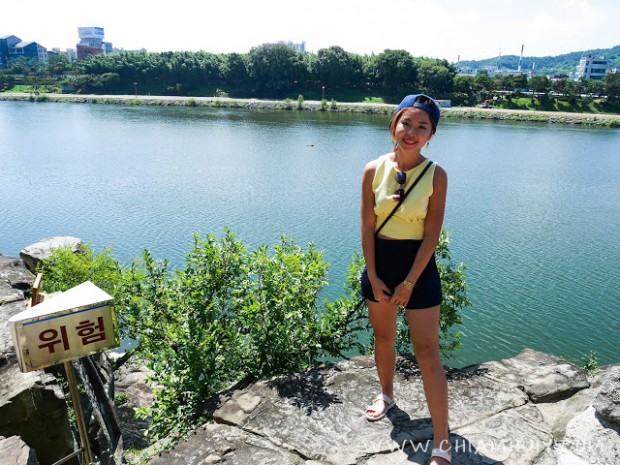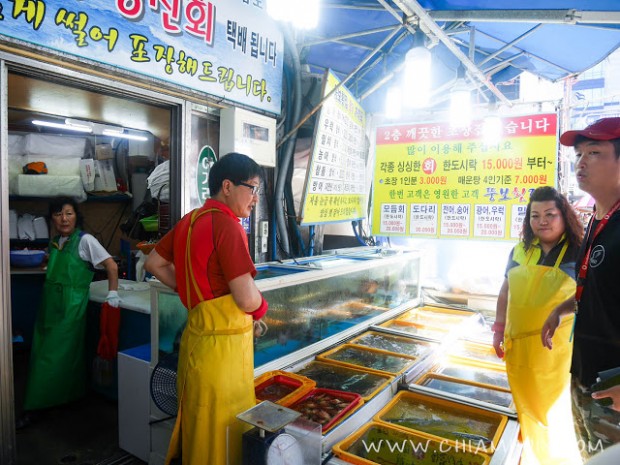 When you get hungry, look forward to Jagalchi Fishery Market tour as your tour guide meets your demand. As an adventurous traveller, I definitely won't miss out trying the live octopus which was slaughtered right in front of me. It was hair-standing but certainly an unforgettable experience. My tour guide Justin was a great help in finding cheaper alternative here (as you know, they do cheat tourists' money, and it's better to have a Korean to haggle the price for you), and finding us comfortable environment to enjoy our early dinner.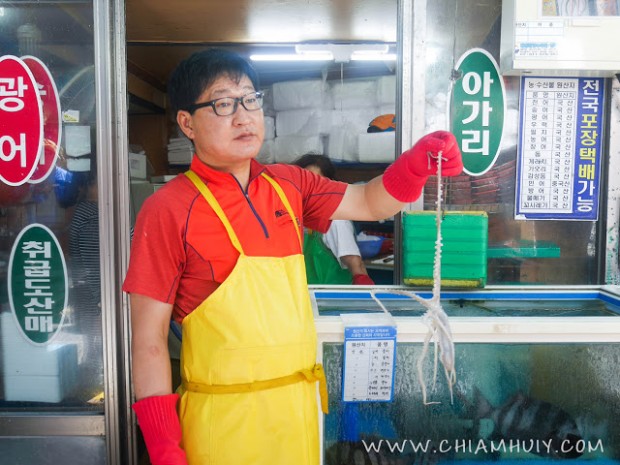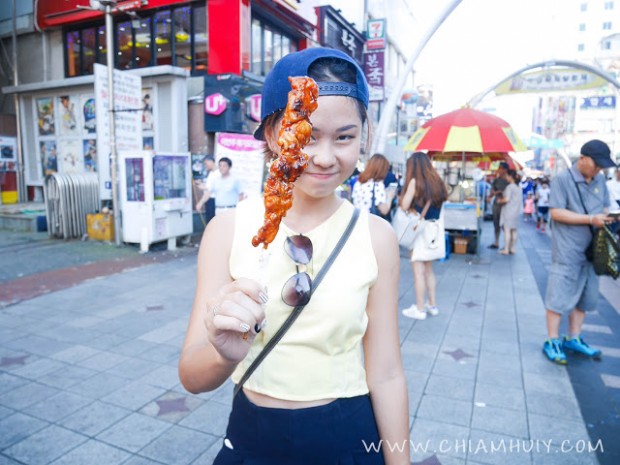 What's great about K Shuttle Tour is that they also gave a lot of free time to explore the different cities. We were given some time to walk round the Busan International Film Festival Square, where we found aplenty street food and best buys. One of the places I would recommend is definitely the BIFF Square!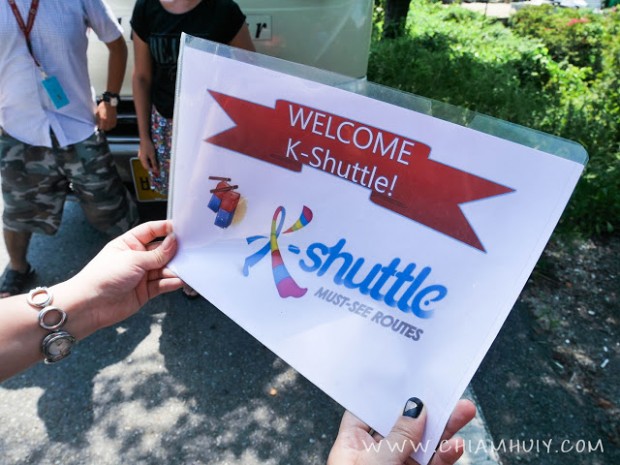 It was a great journey with K shuttle although it was a short one. However, I can say a lot of freedom was given to us during this trip and this is honestly what I appreciate when I'm on a tour. Speak to your tour guide if you have anything in mind and I'm pretty sure he'll be glad to assist you.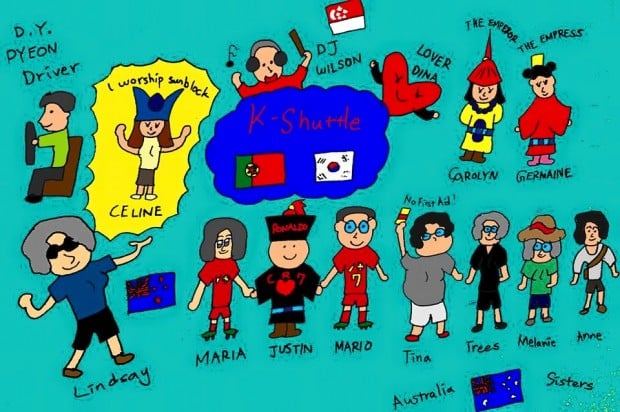 And a quick shout out to our tour guide, Justin! He has been a great tour guide and probably because of his rather young age, he was a happy pill in the tour. He manages to click with us well, and also cheer up the cutie grannies in our tour. Here's a pictorial he usually prepares for all his tour groups, very thoughtful for sure! Thank you Justin, and it was amazing to have met you.
Also huge thanks to Carolyn for making this trip possible and taking good care of all of us; Germaine for being like a big sister to me teaching me many things I would have never known; Dina for being such a wonderful roommate and travel companion; and finally Wilson, for being the big brother in this group!
You guys have been such an amazing group to travel with. I miss you all!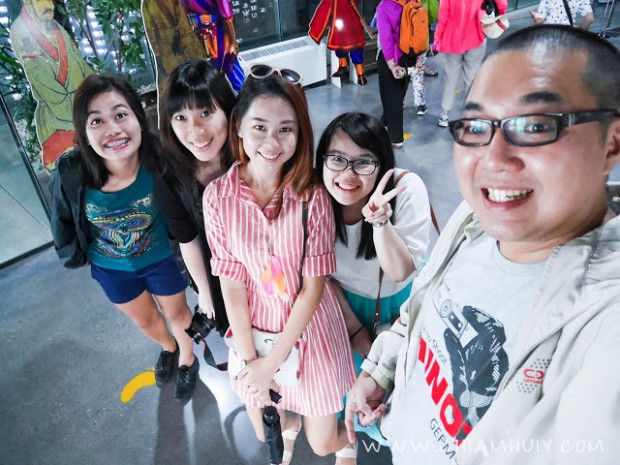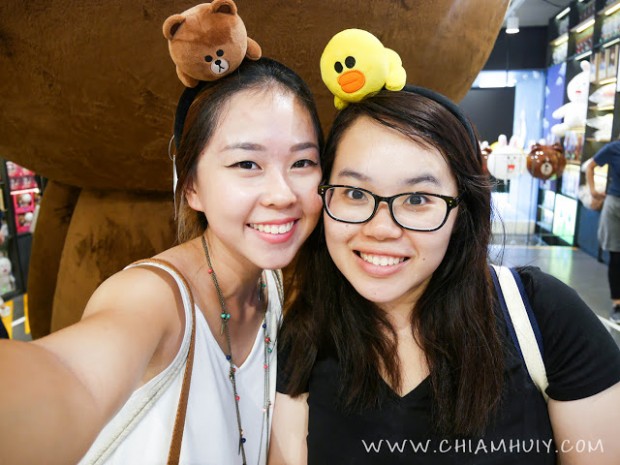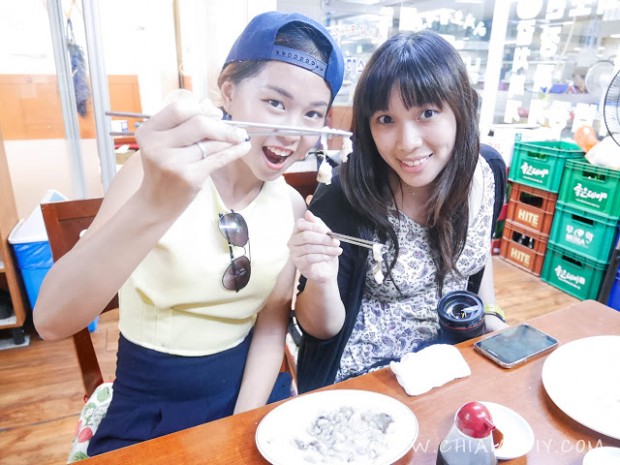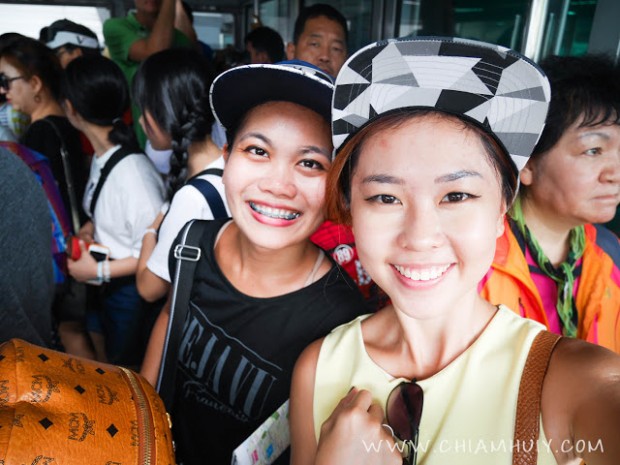 Thanks for reading! ❤
Contributed by Celine Chiam.