To fervent travellers who frequently visit Southeast Asia, Malaysia is easily one of the most popular destinations in the region. Famous for its ancient rainforests, pristine islands, and a multiracial, multicultural society that's reflected in the country's wide array of mouth-watering street food, Malaysia has the potential to charm just about any type of traveller. Even as a Malaysian, I am sometimes pleasantly surprised by what my country has to offer. 
What's more, Malaysia is also a highly affordable destination to visit. Of course, how much you end up spending on a trip ultimately boils down to your preferences and travel style. That being said, Malaysia is generally a budget-friendly country, especially if you know what you're doing. If you're planning your first ever visit to Malaysia and you're not sure what to expect, don't fret! 
Here are eight ways that Malaysia can be one of the most affordable destinations to travel to.  
Also read: This Traveller from Manila Shares Why He Goes to Malaysia Every Year
1. There's a seasonal promotion almost every other day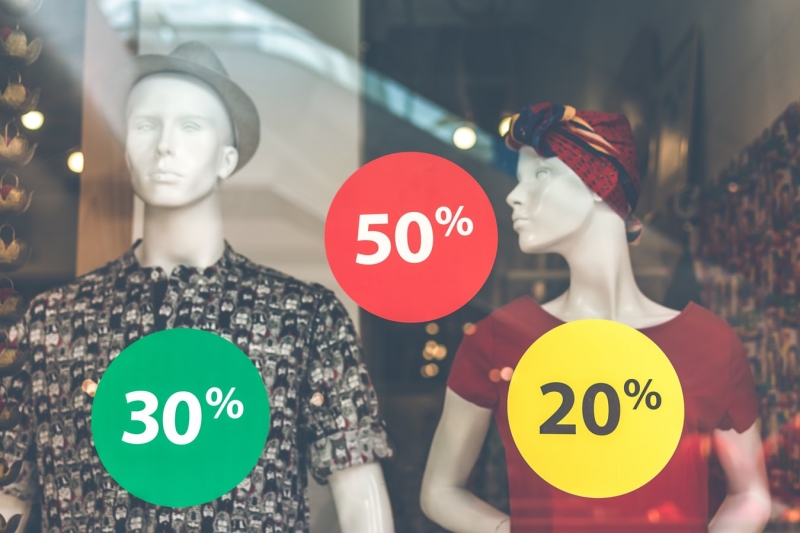 One major plus point of living in a multicultural society is the sheer amount of festivals we get to enjoy. Chinese New Year, Ramadhan, Deepavali, the Harvest Festival of Kaamatan in Sabah, every major cultural festival has its own holiday. Add to that a long list of public holidays like Independence Day, Malaysia Day, Christmas and etc. and it feels like there's at least one holiday every month! For the absolute best deals, visit during Christmas! 
Apart from Malaysians being able to enjoy a day off, holidays often also come with plenty of promotions and sales. Be it at malls, eateries or even in some hotels and tourist attractions, businesses often roll out impressive discounts to attract customers. Even some of the local tourism boards occasionally push out travel promos to boost the industry!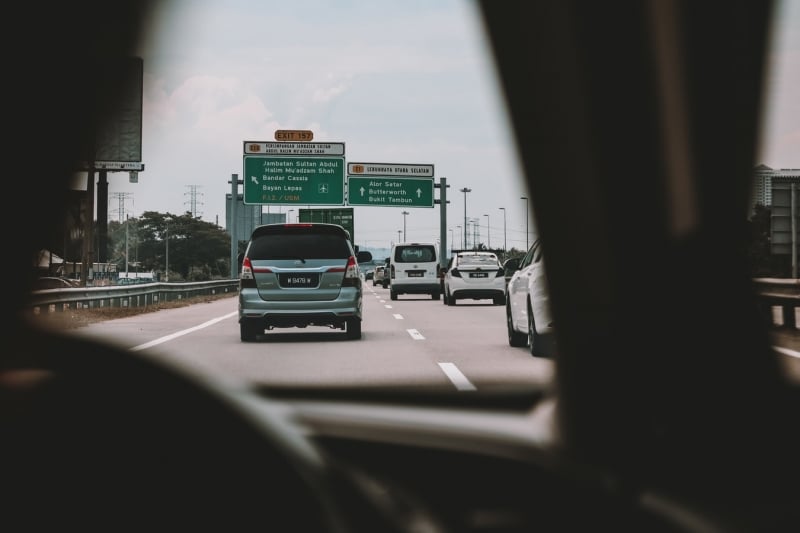 What's more, because most cultural holidays coincide with an exodus from Kuala Lumpur as Malaysians head back to their hometowns, that's when you'll be able to score some pretty neat deals for accommodation. Speaking of which… 
2. The top destinations have plenty of affordable accommodation options
Generally speaking, depending on your currency exchange rate, hotels in Malaysia aren't all that expensive. This becomes quite apparent when compared to some other Southeast Asian countries. However, unsurprisingly, the cost can drastically change depending on the type of accommodation.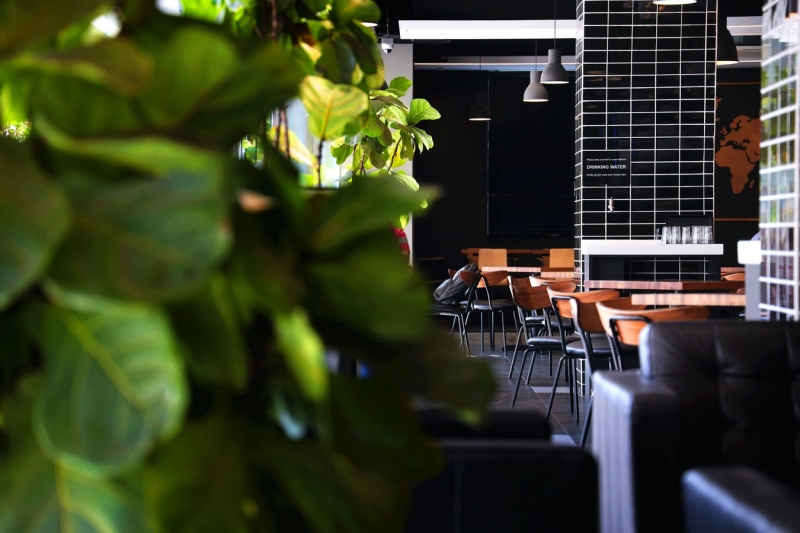 Thankfully, in many of Malaysia's most popular destinations, there is a wide spectrum of affordable accommodation options available. From backpacker hostels to cosy guesthouses, these budget-tailored places are relatively easy to find. As a bonus, some accommodation options offer free refillable water to guests, which can help you save even more money! Whatever you do though, DON'T DRINK TAP WATER! 
3. The best food in Malaysia is budget-friendly street food!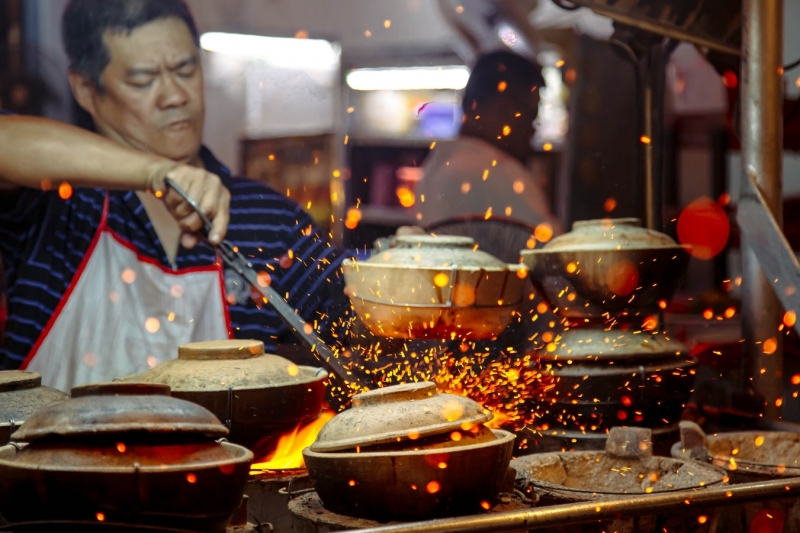 While it's perfectly normal to indulge in a high-end restaurant once in a while, the most authentic (and best) culinary experience in Malaysia is to binge on the street food. In fact, this is one of my favourite things about being Malaysian!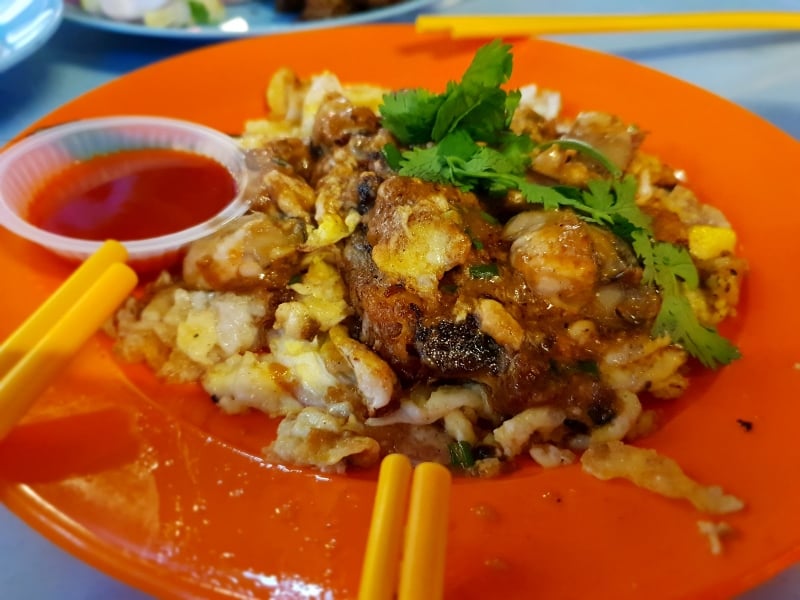 Often found in bustling night markets, massive food courts, or vintage eateries (like Penang and Malacca), Malaysian street food is the heart and soul of the country. Just US$10 (just a little over RM40) can afford you a massive feast fit for a king, a hearty meal for a group of three, or even to get you by for a day and a half if you have a small appetite! 
4. Some of the best destinations and experiences are free!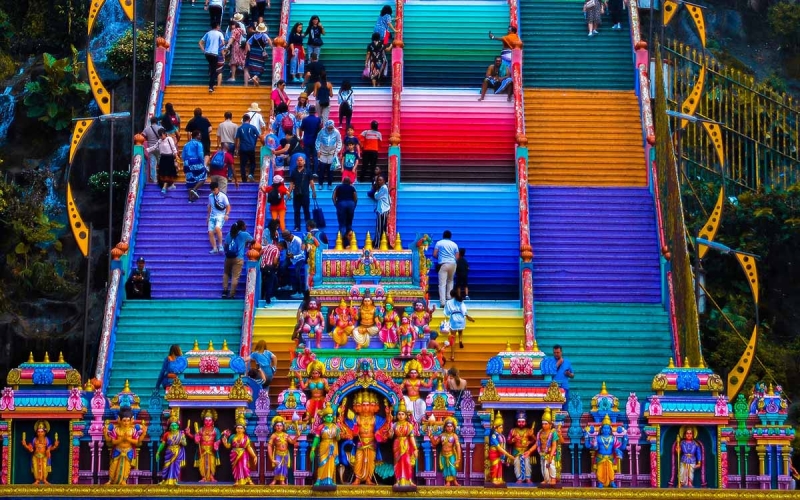 Okay, technically in some places, you may need to pay a parking fee if you're driving. But other than that, yes, some of the best sights in Malaysia can be enjoyed at absolutely no cost at all! I'm talking about the pristine islands (Langkawi is good, but I recommend Perhentian and Tioman), the majestic temples (Batu Caves in Kuala Lumpur; Kek Lok Si in Penang), the various stunning nature escapes and caves, the lush forest reserves, iconic landmarks and more! You can even join in a cultural festival for free! 
Because of this, it's actually possible to do an entire tour of Malaysia and not pay a single cent for attractions. Of course, you'll be missing out on some of the more Insta-famous attractions, but you can more than make up for it by visiting hidden gems like the Saloma Link Bridge in Kuala Lumpur. Speaking of Kuala Lumpur, you can also join a free walking tour that brings you around the city's important heritage sites.
Note: While you're not obligated to pay for the free walking tour, tipping is highly encouraged! 
5. There are a variety of ways to get from point A to point B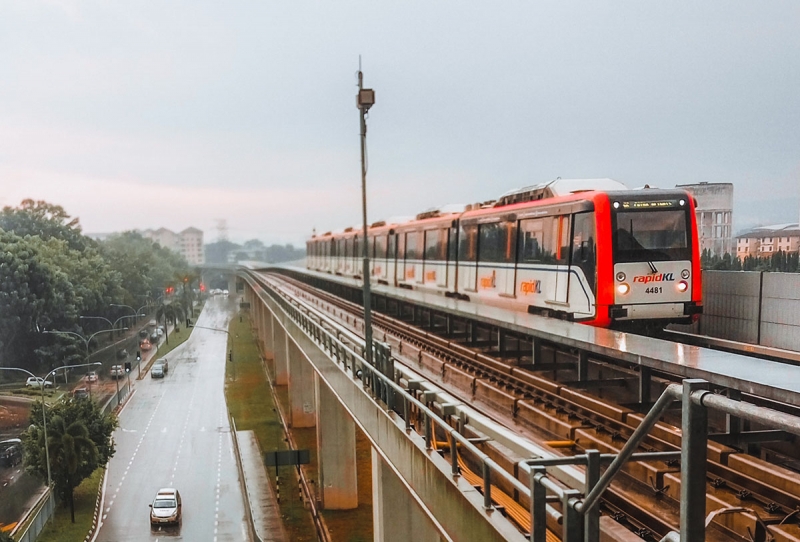 I'm not going to lie. Maybe about 10 to 15 years ago, getting around in Malaysia without your own car was a nightmare. Public transportation was either inefficient or non-existent, and taxis often haggled and overcharged passengers, especially tourists. Fast forward to 2020 however, and this problem has more or less been resolved. 
In the city of Kuala Lumpur, there are frequent public buses making rounds throughout the city, airport shuttles that ferry passengers from KLIA to the city centre, and a dedicated network of LRTs and monorails that can pretty much get you anywhere within the Kuala Lumpur – Selangor area. Everywhere else in Malaysia, Grab and other e-hailing services are widely available and are often much cheaper compared to taxis. 
Trivia: Plans have been put in place to introduce a comprehensive public transportation network in Penang in the near future. So visitors in Penang will soon be able to travel around freely with ease! 
6. You also have options for long-distance travel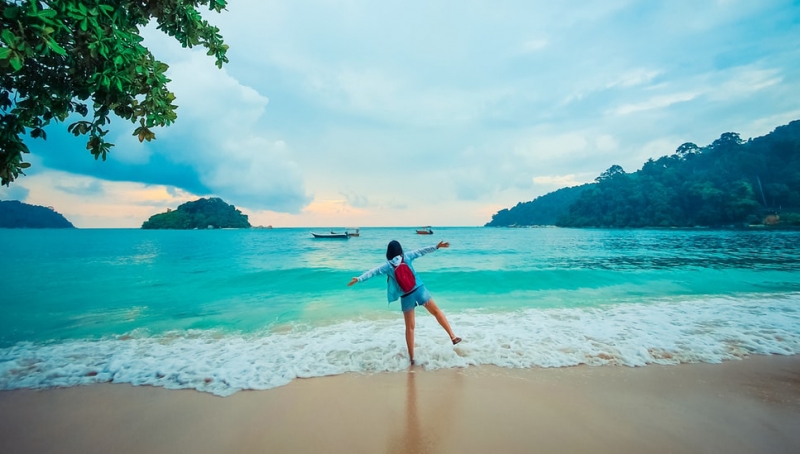 The perfect vacation in Malaysia is one where you're not limited to just one city or destination. After all, there's so much to see and do that you simply must take the opportunity to explore as much as you can! One popular and quick option to hop between cities is to make use of the many affordable domestic flights in the country (although prices are currently slightly higher because of COVID-19).
However, you can actually save even more money by choosing to travel either by bus or train. Malaysia has quite a number of reliable express highway buses and trains that can get you from one city to the next in relative comfort. The buses are the cheapest option but they can take anywhere from a couple hours to half a day depending on the route. Trains are much faster but also a tiny bit more expensive. The only thing to note about taking the train is that the AC is always on full blast so it can feel like the Arctic in there. Make sure to bring a jacket! 
7. A road trip is also an affordable option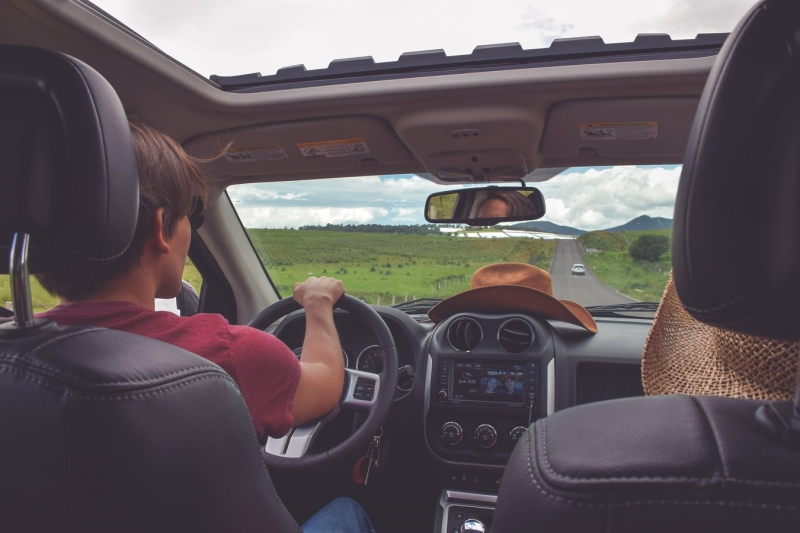 If you ask Malaysians what they have to complain about the economy, at least five out of ten will complain about the cost of fuel. That being said, compared to most other countries in Southeast Asia, fuel is relatively cheap in Malaysia. That means that, if you can find a reliable rental service, you can definitely embark on an epic but budget-friendly road trip. 
Also read: Top 29 Destinations in Malaysia to Visit
However, if you do do that, I recommend trying it in Peninsular Malaysia, mainly because of the better road infrastructure compared to Sabah and Sarawak. A drive along the highly underrated East Coast is a must if you want to see the most beautiful islands in the country. Oh, but before you start, make sure to get a Touch N Go card! It makes passing by the tolls a LOT easier! 
8.  Traveller SIM Cards are readily available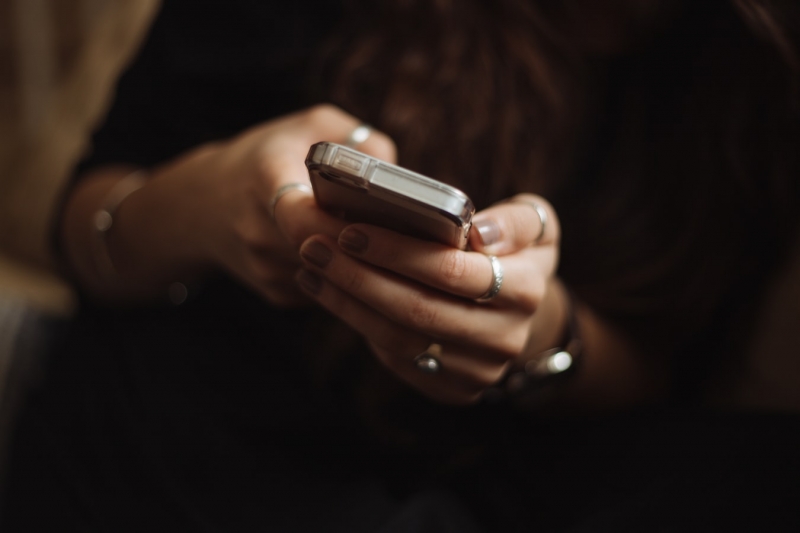 One of the essential necessities of travel these days is internet connectivity. While WiFi is widely available in most places in Malaysia, it's better to roll with a traveller's SIM anway, especially if you're planning on visiting some of the more remote places in the country. Thankfully, acquiring a SIM card in Malaysia couldn't be easier. There are quite a number of service providers to choose from and they compete against each other with a passion. 
As a result, you'll often be able to find highly affordable packages that will fit your travel plans as soon as you step out of the airport. In fact, depending on which airport you land at, you might see some telco stores the moment you disembark! 
An affordable destination for every type of traveller
And there you have it: eight ways that Malaysia can be one of the most affordable destinations on your travel bucket list! With so much to see, experience, and taste in Malaysia, it's good to know that you don't have to break the bank for an unforgettable experience here! Once travel is possible again, make that trip to Malaysia happen and you're sure to fall madly in love with my country!