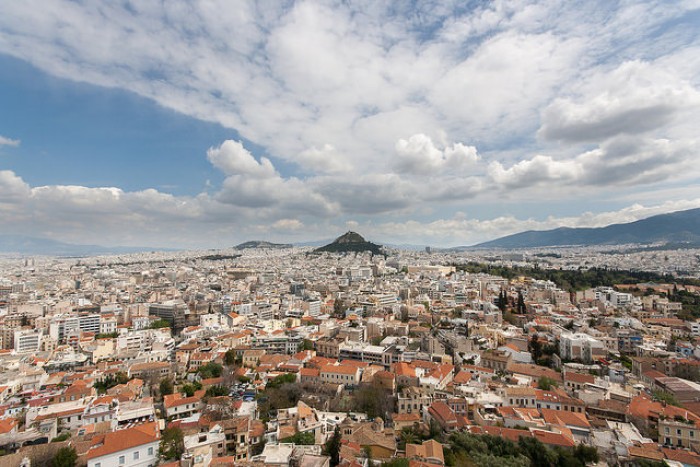 Image credit: Piet Theisohn
The old cliché adage, 'When in Rome, do as the Romans do', remains a popular mantra for travellers around the world today. The deeper a city's history goes, the better this advice becomes. In a city rich in culture both new and old, Athens offers the flexibility to party by night and peer into its ancient majesty by day. To have a fully immersive experience, one must view the destination from both spectrums of the timeline, taking in the lifestyles both new and old.
Remembering Athena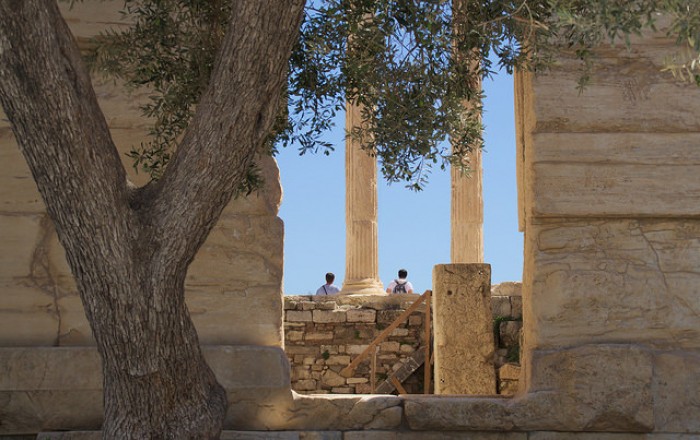 Image credit: Thibaut Démare
To uncover the extent of ancient Greek religion, one needs only to look at Athens' namesake; it is derived from Athena, the Greek goddess of wisdom and Athens' patron deity. It is said that Athena and Poseidon once vied for the right to possess a certain city and decided to hold a contest to determine the victor. Poseidon, the lord of seas, provided a well, from which sprang an abundance of water, but it was much too salty and was rendered undrinkable. Athena, on the other hand, raised an olive tree that provided ample shade and the olive fruit that, apart from being the symbol for Greek prosperity in its later years, is now the staple of many a delicious dish we enjoy today.
Of course, that city is now known as Athens. Not only was the divine battle engraved in the Parthenon, a single olive tree can also be found atop the Acropolis beside the Erechtheion – a monument to Athena's providence. You, too, can be a part of the story by paying tribute to that tree, and appreciating how something insignificant and often overlooked became an integral part of Greek history.
Also Read: Greece Itinerary: Witnessing The Magic of Athens, Santorini and Mykonos in 10 Days
Shop at the Agora Market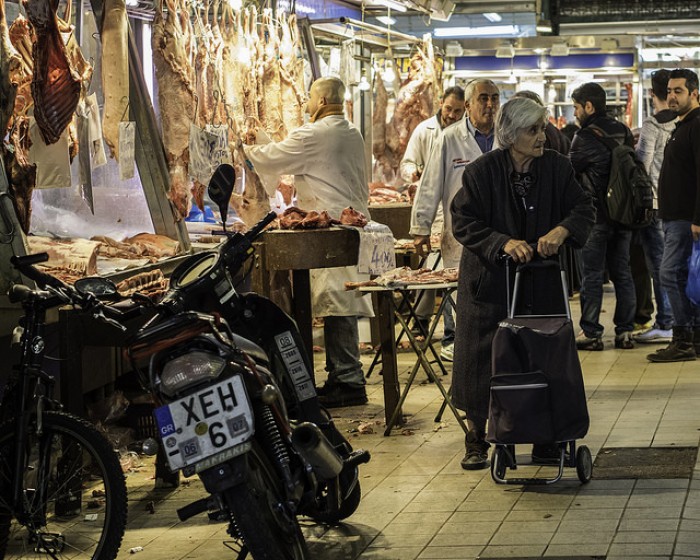 Image credit: Sascha Kohlmann
It can be argued that the heart of any city's culture lies in its marketplaces, where everyday meals are dissected and neatly organised by its various ingredients. It gives you the opportunity to construct a local cuisine the way it should be – fresh.
You can probably spot the Agora Market from a distance, mainly because of the vibrancy of the colours found on its produce. Lined up in rows under stalls resembling souks, you can find a huge range of ingredients – from bright orange carrots to green capsicums; from fat red chillies to plump olives bursting with flavour. And this is just the exterior, the result of excessive stalls spilling over. Inside, you see its resemblance to any other wet market, except this one comes with all the Mediterranean goodness you can ask for.
As you pick the protein for your next meal – lamb, goat, or skoumbri (pickled mackerels) – you will hear, all around you, haggling in Greek. You will probably not understand it, and sometimes it is better if it stays that way, but it certainly adds to the authentic market experience. There are also small, cramped ouzeries in the vicinity if you would rather taste the goodness of Greek cuisine without the tedious preparation.
Catch a football match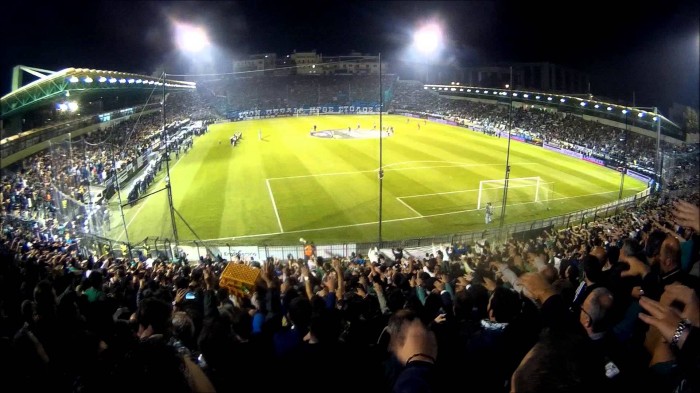 Image credit: i1os
Sports and Greece go a long way back. Even the Olympic Games, originally a tribute to the Olympian god Zeus, originates from ancient Greece. Since then, local sports have branched out far and wide, resulting in creative and typically gung-ho events like the Athens Spartathlon.
Football is particularly popular in Greece, especially in Athens. Fans turn out in spades to fanatically cheer on their local football club, Panathinaikos. Like any other football-crazed city, the best way to latch on to the fervour and raw passion of its inhabitants is to catch a game at their home stadium.
The Apostolos Nikolaidis Stadium, sporting green and white, the colours of the club, bursts into life at night, when games are typically held. With the floodlights and fans in full force, cheers and the occasional opposition jeers alike are deafening, and if you were to close your eyes, you could easily imagine yourself in an ancient Greek theatre, where instead of intricate plays that are usually associated with modern theatres, drunken revelry, feasting, and dancing took their places. This is Greek passion at its finest.
Also Read: 10 Underrated Islands in Greece that Looks Like Paradise
Athenian after-hours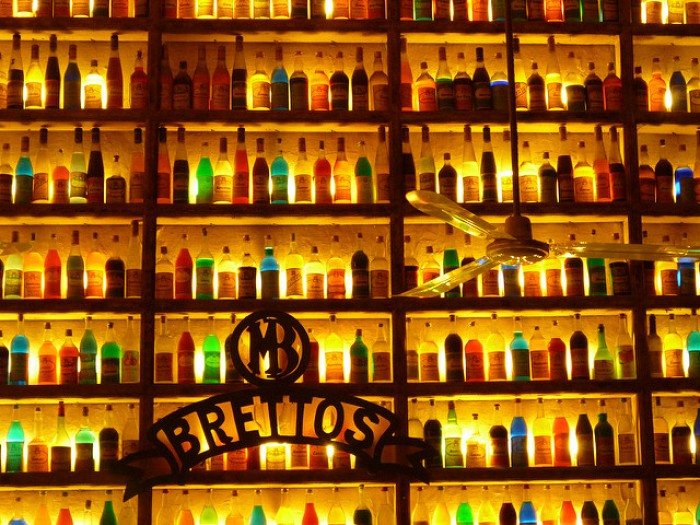 Image credit: Pat Guiney
The match is over, and depending on the outcome, the following happens: if the team wins, fans take to the many nightclubs and bars in downtown Athens to release their uncontainable joy with some after-hours drinking and partying. If the team loses, fans do the same, except that this time, it is done to relieve frustration.
Regardless, Athens is well-known for its thriving nightlife, and roaming the streets gives you options to a number of swanky establishments scattered around the area; some even offer views of the Acropolis. Whichever you choose to wander into, it will probably be uniquely themed. From the Latin-inspired Enzzo de Cuba dance club, to the classically Mediterranean Noel bar, you will experience the best of both worlds, the coming together of modern entertainment against the backdrop of eye-catching Greek architecture. And if you thought for one moment that this represents a disconnection from ancient Greek tradition, just remember that ancient followers of the Greek god of celebration, Dionysius, often engaged in rowdy parties supposedly accompanied by his sacred creatures, the centaurs.
Though Greece continues to remain relevant, its mythology never fails to show up in little nooks and crannies of everyday life; you just need to keep your eyes – and heart – open.