Is it safe to travel to Singapore – that is the question in the minds of a lot of travellers. In the wake of the escalating novel coronavirus (COVID-19) in Singapore, several countries are contemplating imposing a travel advisory on the sunny island in an effort to halt the spread of the deadly disease.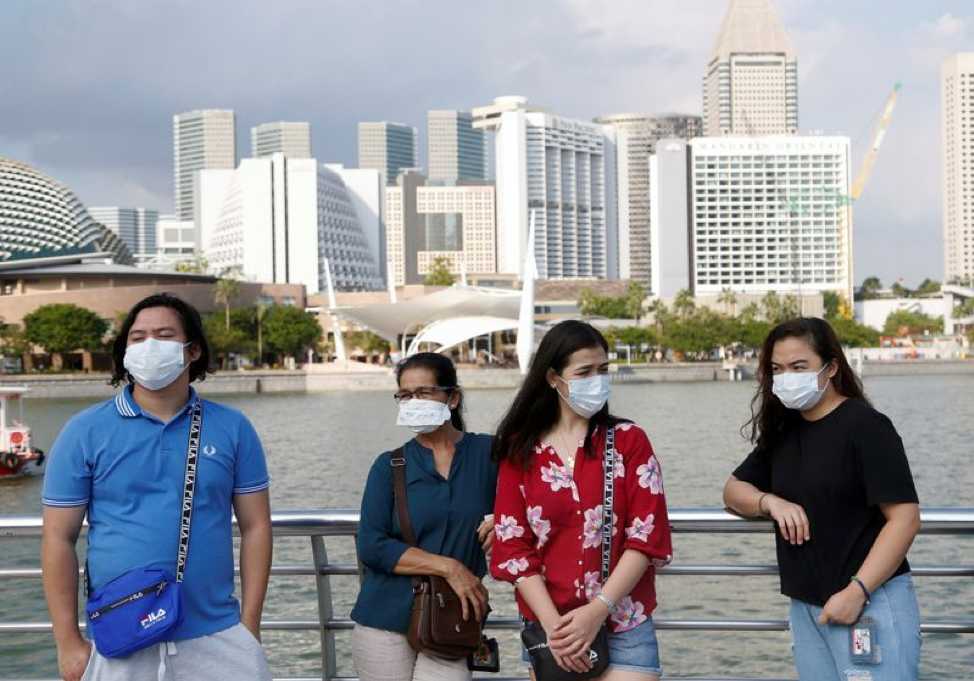 After Singapore raised its Disease Outbreak Response System Condition (DORSCON) level to orange on 7 February, Kuwait, Qatar, Israel, South Korea and Taiwan have advised citizens to avoid non-essential travel to the city-state, but the masses have not done so. Moreover, Sarawak's authorities have ordered a mandatory 14-days quarantine for travellers who have recently visited the capital. This engenders the question: Is It Safe To Travel To Singapore Amidst the Novel Coronavirus?
If you are considering a trip to Singapore which attracted approximately 18.5 million international tourists in 2018, but feel unresolved as a result of the virus sparking concerns of a pandemic, let us assuage your perturbation. 
What has Singapore done to keep the virus at bay?
At one point of time, Singapore had the second largest cluster of COVID-19 cases outside of China. Currently, it has 91 confirmed cases and a staggering 58 patients have been discharged (as of 26 Feb 2020). 
Keith Tan, Chief Executive of Singapore Tourism Board made certain that there is no reason for other countries to impose travel advisories to Singapore, as the multi-ministry taskforce of the republic has put forward a slew of stringent measures to diminish the spread of the Wuhan coronavirus within the country. 
Singapore was the first Southeast Asian country to bar visitors from Mainland China from entering or transiting in the country. Singapore will also be prohibiting visitors with recent travel history to South Korea's COVID-19 outbreak epicentres Daegu and Cheongdo as they witnessed a proliferation of cases in the last few days. 
On top of the bans, returning Singapore citizens, permanent residents and long-term pass holders with travel history to mainland China (outside of Hubei), Daegu and Cheongdo within the last 14 days will be issued a Stay-Home Notice (SHN). 
Temperature screening has been widened to cover travellers on all flights into Singapore, while screenings at land and sea checkpoints persists so as to promptly identify those who are ill and ensure they receive medical attention if necessary. Comprehensive medical check-ups on anyone showing symptoms of the pneumonia-like infection are also conducted. 
Besides, it has intensified contract tracing which encompasses contract identification, contract listing and contract follow-up so as to prevent the further spread of COVID-19.
The Singapore government  has also provided free medical masks to every household and stepped up cleaning and disinfecting of the city's public facilities which includes coating various commonly-touched surfaces in Changi Airport with disinfectant and ramping up hygiene regimens across the region. 
Observe good personal hygiene; practise frequent hand-washing with soap (e.g. before handling food or eating, after going to the toilet, or when hands are dirtied by respiratory secretions after coughing or sneezing).

Wear a mask if you have respiratory symptoms such as a cough or shortness of breath. 

Cover your mouth with a tissue paper when coughing or sneezing, and dispose of the soiled tissue paper in the rubbish bin immediately.

Avoid close contact with people who are unwell or showing symptoms of illness.

Seek medical attention promptly if you are feeling unwell.
What is the verdict on travelling to Singapore?
It is evident that Singapore has put in place multitude measures to counter the deadly coronavirus. In fact, World Health Organisation (WHO) officials have lauded the timely efforts taken by Singapore to tackle cases of infection and said that other countries should follow suit. 
If you pay heed to what is being portrayed on the mainstream media, Singapore seems to be in a state of disarray, but on the contrary, it has everything under control. Ostensibly, most people in Singapore go about their business as usual.
That said, it is imperative to differentiate between the deliberate misinformation that has been bandied about to spread panic and verified information. Keep yourself abreast with the latest news on the the COVID-19 outbreak from credible sources. Also, watch out for your health or medical status if you are planning to cross the border!
Ultimately, the decision to visit this melting pot with a tropical climate depends on you. Evaluate the risks and consequences of travelling to Singapore at this period of time thoroughly. If you think that you are able to maintain your health and wellness routine while on the road and make your way back to your beloved homeland as fit as a fiddle, then go ahead and explore this unique travel destination with a rich diversity of culture and heritage. 
Also read: Is It Safe To Travel To Japan Amidst the Novel Coronavirus?