It's no secret that IKEA is a top choice when it comes to affordable modern furniture that can fit into most spaces. Now, the Swedish brand is taking it up a notch by launching its Tiny Homes campaign, which is all about apartmental rental services. To kick things off, they're offering an IKEA studio apartment in Tokyo for just — drum roll, please — ¥99 (or ~S$1.20) a month! 
And in case you were wondering — yes, it's already fully furnished with the brand's aesthetically pleasing products. So, if that sounds interesting to you, read on to find out more about this amazing IKEA rental. 
Also read: 10 Modern Japanese Interior Design Ideas to Spruce Up Your Space
What to expect from this IKEA apartment in Tokyo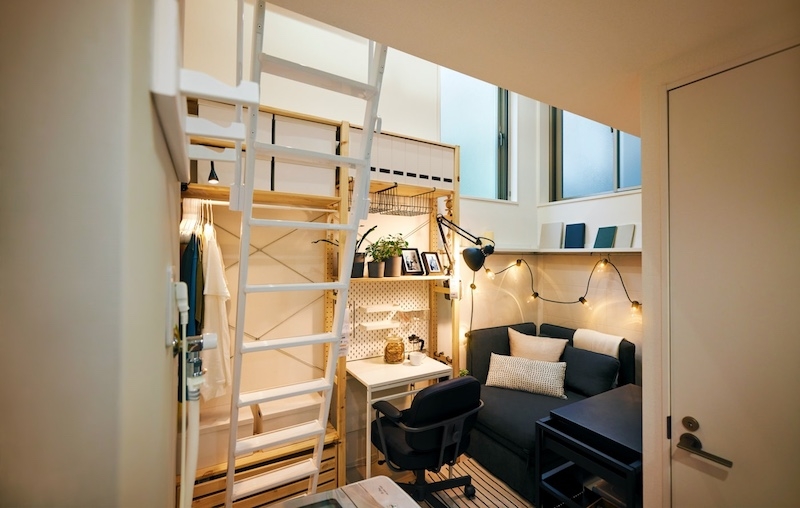 The fully furnished studio apartment is at 10m² and you can find it specifically in Shinjuku.  It showcases a cosy, minimalist interior design — all courtesy of IKEA, of course. It's also a study in maximising the two-level vertical space; with features like a loft space for the bed, a bathroom with a toilet and shower, a kitchenette, lots of shelves, and other convertible storage items.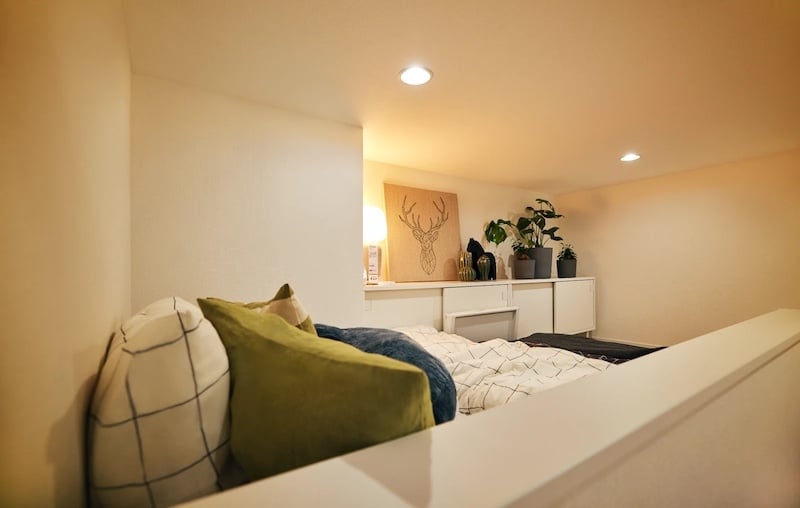 However, the rent does not cover moving costs and utilities. But with such a low price, it's still quite the bargain, don't you think?
Helping spread the word about this IKEA studio apartment is Blåhaj, the brand's resident shark mascot who also happens to be a real estate agent.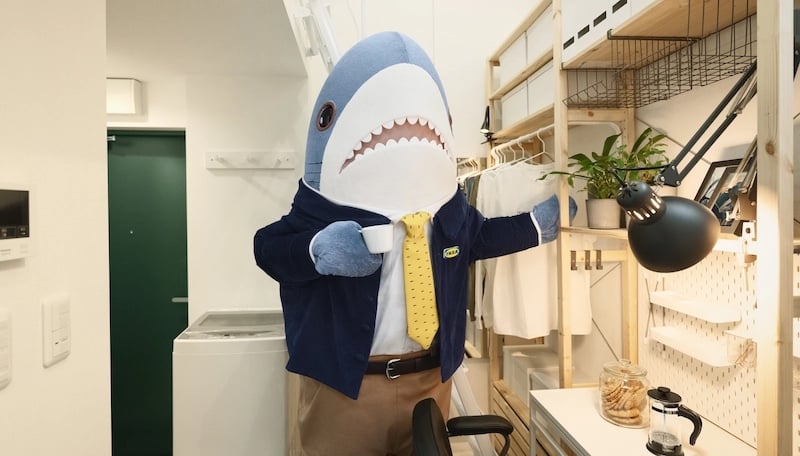 Applications for this IKEA rental service are now open until 3 Dec 2021 to all those part of the IKEA Family Members program. For more information, click here. 
Also read: A Look at MUJI-Inspired Minimalist Homes in Southeast Asia
The stay will last from 15 Dec 2021 to 15 Jan 2023. And just a heads up — only one person will be chosen to stay here! 
As for those living in Singapore, you might wanna check out these furniture stores that you can shop from online. 
---
All images credited to IKEA Japan | Official Website