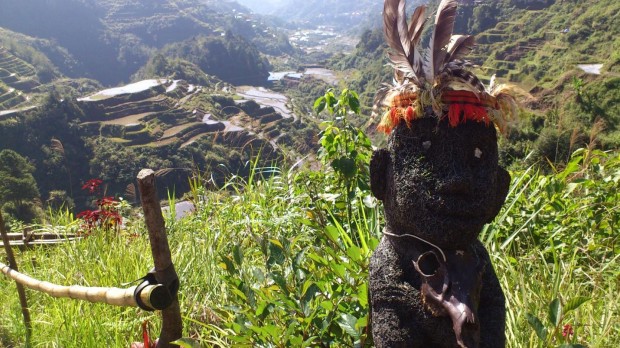 Image credit: Red Maleta
Northern Luzon boasts of rugged beauty, unparalleled views and genuine local hospitality. While most people prefer the beaches in Visayas and Mindanao, I braved and endured the long winding road trip to the Mountain Province to see the terraces and meet the Igorots.
If you haven't been to the Banaue Rice Terraces, these reasons will convince you to pack your luggage and start your incredible journey to what seems to be the "8th Wonder of the World".
1. Mesmerising view of the terraces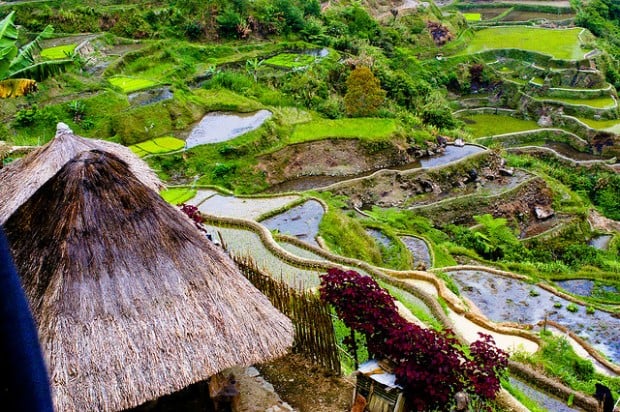 Image credit: Jill Encarnacion
The Ifugao Rice Terraces cover an area of nearly 400 square kilometres, and studies show that it took more than 2,000 years to build them. It is said that if the walls were placed end to end, they would reach more than halfway around the earth. The oldest are those of Banaue, Hapao and Hungduan in Luzon. The stone-walled terraces of Ifugao are the highest, best built and most extensive in the world.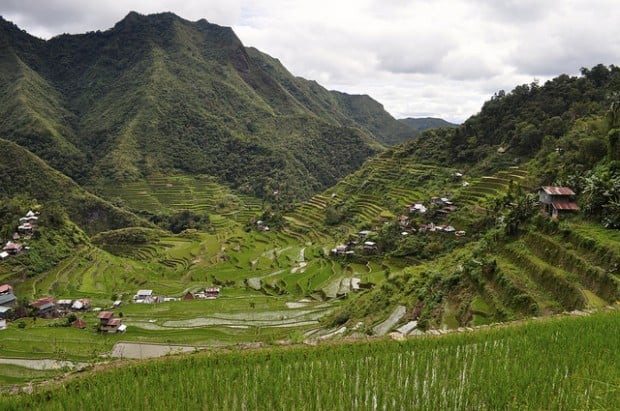 Image credit: Madeleine Deaton
The terraces are best viewed from the three different Banaue viewpoints. You can hire a tricycle from the town to take you to the viewpoints where you get to admire a breathtaking green scenery of the Mountain Province right in front of you.
Also read: Banaue Rice Terraces: Have We Found the Eighth Wonder of the World?
2. A chance to stay in an Ifugao hut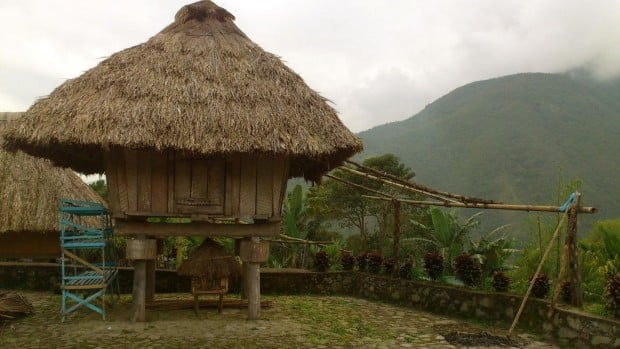 Image credit: Red Maleta
Your cultural immersion in the Ifugao province will not be complete without staying in one of the Ifugao huts. Yes, there are native Ifugao huts available for travellers to stay in! These traditional abodes can be found in Hiwang Native House Inn or Ramon's Native Homestay in Batad.
3. Meet and greet the Ifugaos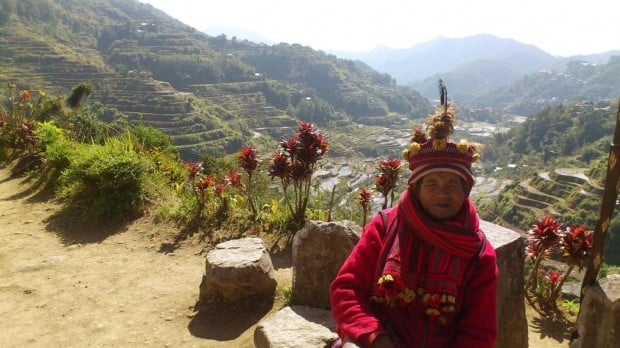 Image credit: Red Maleta
Ifugaos dressed in full regalia can be found at most viewpoints. Most of these natives speak English and their own dialect. Say "Maphod an nawiit!" (good morning) and it will bring out a smile or two from the Igorots.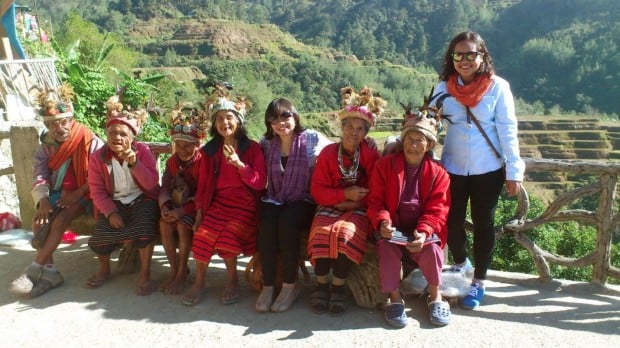 Image credit: Red Maleta
The Igorots live a simple life and meeting life's basic needs is more than enough for them. They may have less but they help other people when they can—living up to the Filipino spirit of communal unity.
4. Bayanihan spirit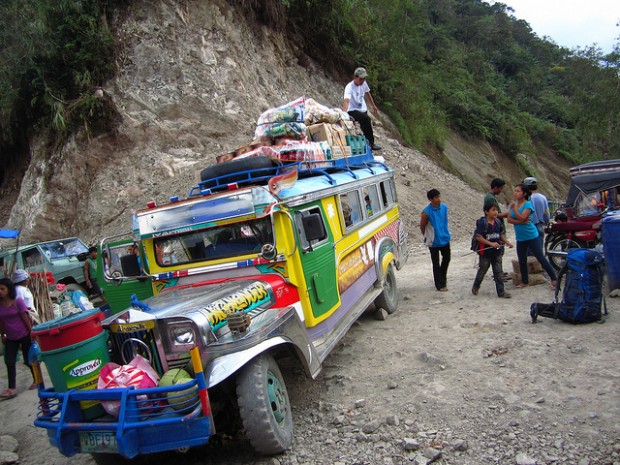 Image credit: Ken Marshall
Getting around in Banaue can be a bit tricky. Jeepney toploads are a common and exciting sight. Private vehicles will also stop (if they still have room in the car) and let strangers hitchhike when they find someone along the road – I witnessed this first hand! Yes, there's still hope in humanity!
5. Imbayah Festival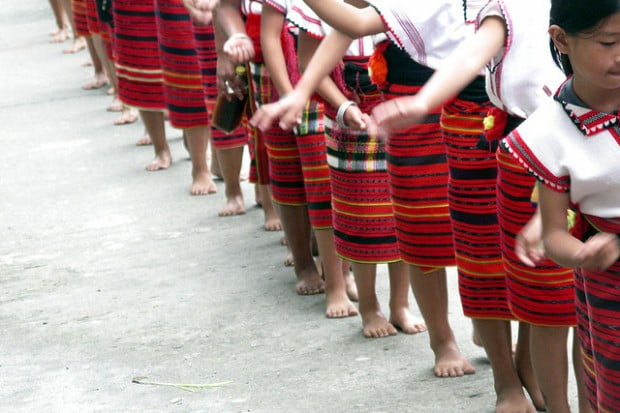 Image credit: Magalie L'Abbé
Imbayah, derived from the Ifugao word bayah which means rice wine, signifies nobility and high stature in the community. The festival is based on an old ritual celebrating the ascendancy of a commoner and his family to the ranks of Kadangyans or the Banaue elite.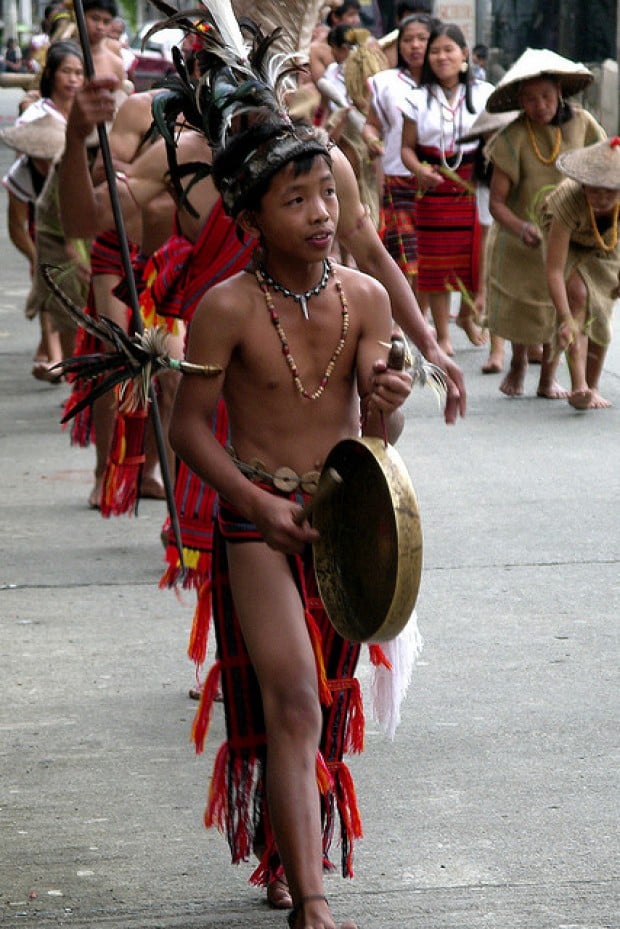 Image credit: Magalie L'Abbé
The Imbayah Festival used to be celebrated once every three years but the Banaue Mayor Jerry Dalipug together with town officials made a bold move to make it an annual affair instead.
Want to experience Banaue for yourself? Do note that the best time to visit Banaue is from June to September to see the terraces at its greenest, October to November to see it coloured in golden and August for the harvest season.