What is skinny dipping? Simply put, it's the act of swimming naked. Although Philippines is generally a conservative country, it has many islands that are remote, hidden and even uninhabited. Greece? Spain? Japan? America? You do not have to go to those countries to bathe naked in a beach! Go to these quiet and secluded beaches in the Philippines and dare to get naked. Just make sure no one else is watching. 😉
Also read: Get Naked: Top (And Topless) Places In Asia to Bare It All
1. Nakabuang Beach, Sabtang, Batanes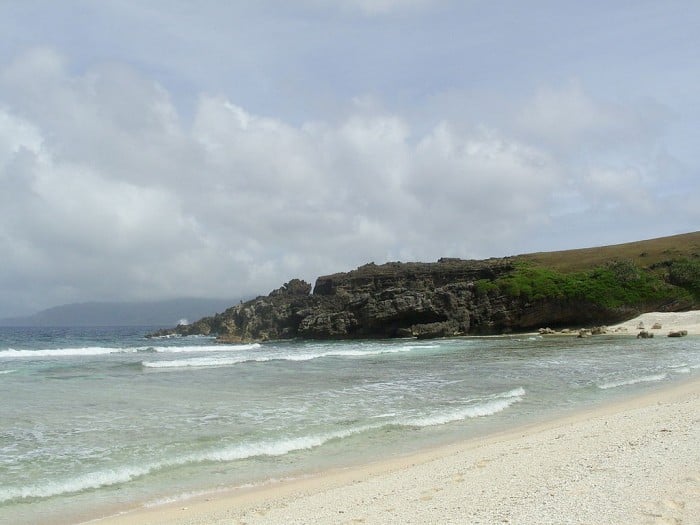 Image credit: Boranzohn
Although Batanes is famous for its cool weather and mountainous terrain, it is also blessed with beautiful beaches. The advantage is that Batanes is usually not populated. Try skinny dipping in Nakabuang Beach in Sabtang!
How to get there: Ride a plane to Basco, Batanes then take a faluwa or boat from Ivana port. The waters can be rough at times so make sure to go when the weather is calm.
2. Mahabang Buhangin, Calaguas Islands, Camarines Norte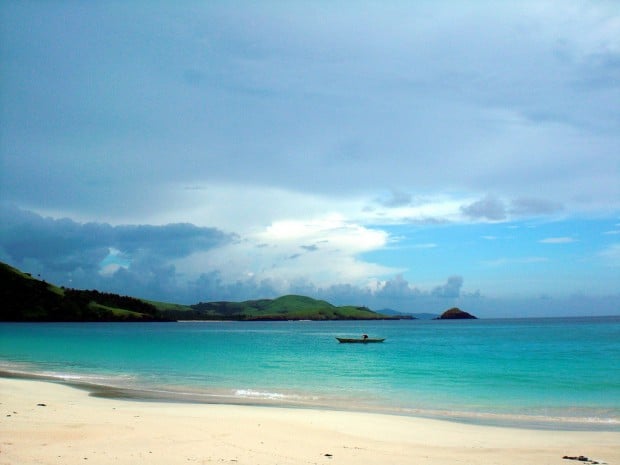 Image credit: www.travelphotology.net
Getting to Mahabang Buhangin might be a long boat ride but it's definitely worth it. It's uninhabited and boasts a long stretch of white sand beach. It is located in Tinaga Island, part of Calaguas Islands. There are no commercial establishments and other facilities there which makes it the perfect spot for camping and watching the sunset.
How to get there: The easiest and fastest way to go to Calaguas is via plane to Naga City. Then take a van going to Daet for about two hours. Alight in Paracle where you can hire boats to Calaguas Islands. You can also ride a bus or van from Manila to Naga City but it will take you about eight to nine hours.
3. Tinago Cove, Caramoan, Camarines Sur
Many of the islands of Caramoan have been rented by the show Survivor and are currently closed for the public until July 22, 2016 (Philstar 2016). However, do not fret because you can still visit Tinago Cove. It's best to skinny dip during non-peak season so you'll know no one else is watching.
How to get there: The way to Caramoan is similar to Calaguas. The jump off point is Naga City. From Naga, you can take a bus to Caramoan where you can find boats for hire. On our trip, we managed to take our car with us from Tacloban City to Caramoan. Just make sure to have a map with you.
4. Bitaog Beach, Palumbanes Island, Catanduanes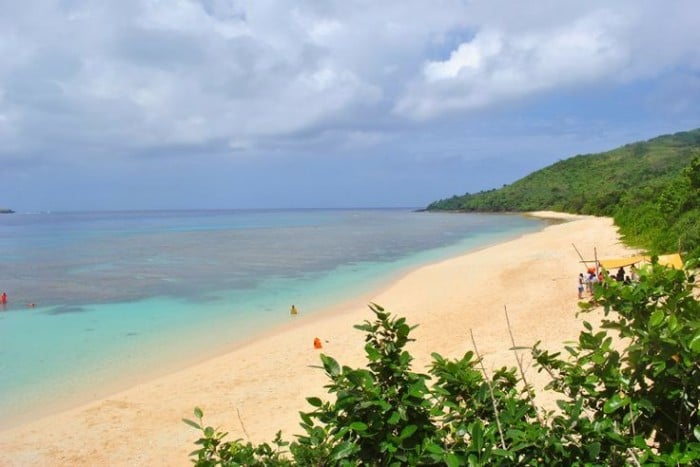 Image credit: Gobautista
Camp on the beach of this beautiful island in Catanduanes and enjoy the tranquil waters. Make sure you visit this island before it gets even more popular or you won't be able to skinny dip.
How to get there: The fastest way to Virac is via plane from Manila. Then you'll have to take a bus ride for five hours to Caramoran. Go to Baybay port and then hire a boat to take you to Palumbanes.
5. Marilima Beach, Virac, Catanduanes
From Bitaog, you can also explore Marilima Beach. Its shore and water are equally inviting. This beach is more known to locals and is still unspoilt.
How to get there: From Virac, Marilima Beach is just a tricycle ride away.
6. Sibang Cove, Calayan, Cagayan Valley
Think whales, powdery white sand and rugged cliffs. Sibang Cove has a beauty of its own. The best part is that you can camp! Wouldn't it be nice just to take off your swimsuits before the sun sets? Are you not tempted yet?
How to get there: There are many ways to go to Sibang Cove. From Manila, you can take a bus to Claveria, Aparri or Sta. Ana. From those places, you can ride boats to Calayan and request that you be taken to Sibang Cove.
7. Sumilon Island, Oslob, Cebu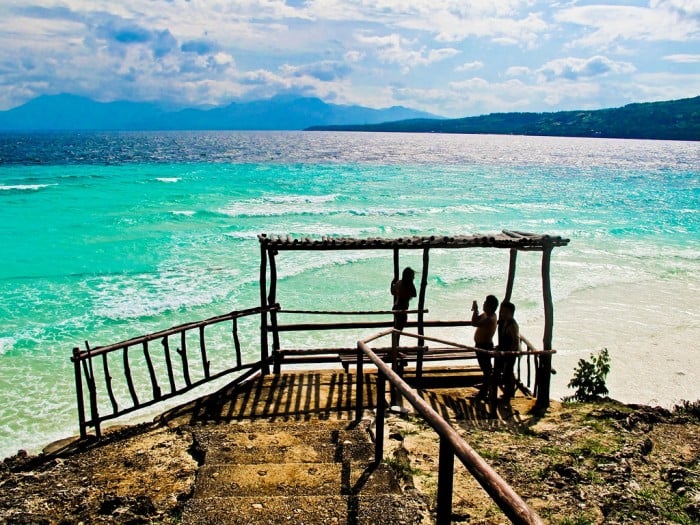 Image credit: Lady May Pamintuan
I know, I know. Sumilon is not exactly a "secret" beach as a lot of you might have already known and been to the island. But I still think it's a great place to skinny dip. Get a good spot near the rock formations. We went there in January and at one point, we were the only group in the beach.
How to get there: Visitors to Sumilon usually come after whale-watching in Oslob. From Cebu City, take a van or ride an Oslob-bound bus at Cebu South Bus Terminal. Ask the driver or conductor to drop you off at the Sumilon jump off point. Then hire a boat to take you to Sumilon Island.
8. Nagaja Beach, Hernani, Eastern Samar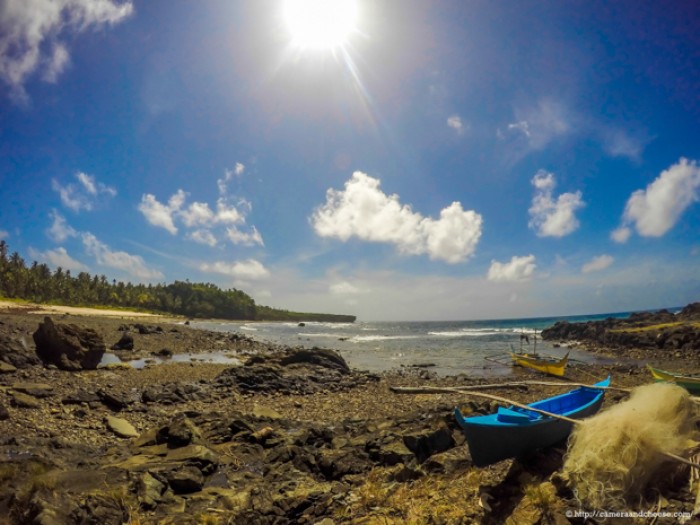 Image credit: Camera and Cheese
I can personally guarantee that Nagaja is a secluded beach. Part of Barangay Nagaja, its shore is a combination of rocks and white-yellowish sand. Sometimes, fishermen would dock their small boats but for the most part, it's quiet and uncrowded.
How to get there: The best way to go to Hernani is from Tacloban City. Travel time is about two to three hours. From the town, you can hire a tricycle to take you to Barangay Nagaja. The beach is quite secluded but locals would know how to get there.
Also read: Escape the Crowd: These 10 Beaches in Eastern Visayas are Totally Unspoilt
9. Jagnaya Beach, Salcedo, Eastern Samar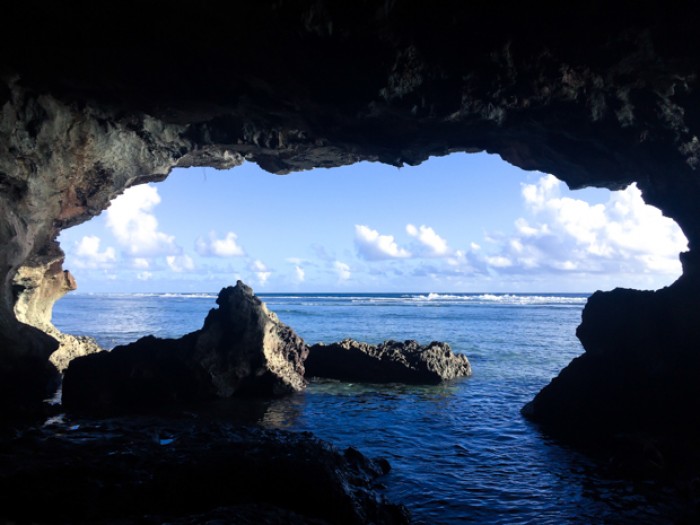 Image credit: Ervin Agbon
Skinny dipping in Jagnaya is definitely more intimate thanks to Locsoon Cave. Water from the ocean creates a nice pool and you can hide under the cave if you're feeling shy.
How to get there: Travel time from Tacloban City to Salcedo takes about three to four hours by van. Then head to Barangay Jagnaya by tricycle or you can also take a hike to get there. You won't get lost as locals are familiar with the area.
10. Mahaba Island, Cuatro Islas, Inopacan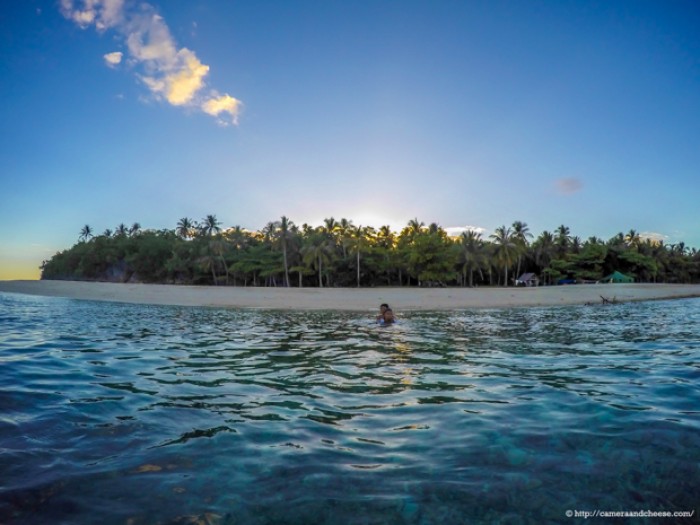 Image credit: Camera and Cheese
Cuatro Islas has gotten more popular this year because it's the perfect place for camping. Out of the four islands, my favourite would have to be Mahaba. When we stayed overnight, there were only two other groups camping. Although there is a small part of the island that has a few inhabitants, you will definitely be able to find a good spot to loosen your swimsuits or even go all out!
How to get there: From Tacloban City, visitors will travel for about three hours. The dock for special boats is located near the municipal hall of Inopacan. Boatmen can offer a roundtrip package plus island hopping to all four islands. You can also take a boat from Ormoc City to Hindang and hire a boat from there.
Also read: 15 Secret Beaches in the Philippines You Probably Didn't Know About
Skinny dipping should definitely be included in your bucket list. I'm sure it'll be one for the books. I may or may not be speaking from experience *wink.